Workforce management software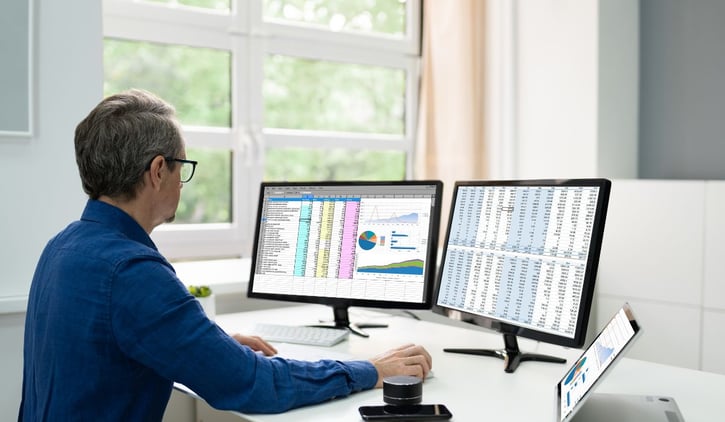 Are you feeling overwhelmed by the increasing demands made by your workforce? As businesses transition to remote working arrangements and deadlines become more pressing, it pays to have an efficient way of managing employees and resources.
That's where modern workforce management software can make all the difference. This article will explore how such technology can help you reduce stress levels on both sides of the workplace - for employers as well as their team members.
So, get ready to discover all these emerging field offers!
What is workforce management software?
Workforce management software (WFM) is a computer system that helps businesses optimize their labor resources. It can track employee attendance, allocate shifts, and manage vacation requests.
In addition, WFM solutions are also designed to minimize costs associated with staffing by automating processes such as payroll and time tracking.
Types of workforce management software
There are various types of workforce management solutions available on the market. Each one is tailored to meet the needs of a particular business or workforce.
Time and attendance software: This type of workforce management software

solutions

helps employers keep track of their employees' attendance and punctuality, ensuring that they remain compliant with relevant laws or regulations.
Scheduling software: This workforce management software helps employers create the most effective shift scheduling. It can assign tasks, manage pay rates and overtime, and keep track of employee vacation requests.
Performance management software: This type of workforce management software allows businesses to measure an employee's performance and identify areas of improvement. It can monitor how well an employee meets the company's goals, detect potential problems, and promptly provide feedback.
Employee learning and appraisal tools: This type of workforce management software allows businesses to track employees' progress and ensure that they are updated with their skills. It can also provide feedback on individual performance and help managers identify areas for improvement.
Employee collaboration and communication tools: This type of workforce software allows employees to collaborate on projects and tasks and share strategies and best practices. It can also be used to keep track of conversations between team members and help foster a sense of camaraderie in the workplace.


What can workforce management software do for you?
At its core, a WFM is meant to streamline processes and increase overall efficiency. By investing in a good system, you can better manage staff, optimize your scheduling to meet customer demands, and make the most of available resources.
A workforce management tools can help you with:
Business and workforce planning
Strategically plotting out personnel scheduling enables companies to accommodate staffing requirements and manage workloads suitably and proactively. It also facilitates them in gauging how many employees are necessary during particular seasons or timespans.
Time and attendance tracking
The ability to automatically record workers' arrival and departure times can help businesses ensure compliance with their policies regarding overtime, tardiness, and other such issues.
Payroll management
WFM solutions can quickly compute payroll and provide accurate payments to employees while accounting for tax deductions, overtime remuneration, and other factors.
Helps in recruiting
Gone are the days of manually looking through dozens of applications and resumes. Modern WFM systems have integrated tools that make recruiting much easier and more efficient, such as applicant tracking, background checks, and behavioral assessments.
Employee self-service
Having an employee self-service portal embedded within the system allows your staff to easily manage their attendance and vacation plans and check their payroll information.
Rostering optimization
Automated scheduling tools help businesses in creating rosters that are balanced and cost-effective. This helps them maintain a competitive edge and save money on staffing costs by reducing the amount of time spent on manual roster creation.
Analytics
By utilizing advanced analytics, companies can gain important insights into their workforce operations. Data points such as employee productivity, attendance trends, and other related metrics can help managers make informed decisions on optimizing their processes further.
Why should you use workforce management software?
Incorporating workforce management software can foster numerous benefits for your business:
Increased productivity
Even the most successful managers can struggle to keep their employees productive. Fortunately, workforce management software offers a variety of tools and resources to simplify this process by providing valuable insight into employee behavior and how it contributes to your business's success.
With this newfound understanding, you can make the appropriate alterations required to increase employee productivity across your organization.
Minimizes errors
With the technology of the past, such as pen and paper or Word and Excel, it is very easy to make mistakes that can throw off your task planning.
Fortunately, with modern workforce management software available today, errors are easily detected by an app's built-in AI feature, which keeps track of time spent on assignment locations and other variables.
This allows you to reduce human error while also preventing confusion due to incorrect arrangements – so you can rest assured knowing your tasks will be carried out properly!
Improves efficiency
Ultimately, the adoption of a workforce management system will help to streamline your operations and make them more effective.
By automating mundane tasks, allocating more time to complex ones, and providing employee self-service access, you can manage staff better while saving on time and resources spent on manual labor.
In turn, this increases the overall productivity of your business.
Ensures data security
WFM solutions have strict security protocols to ensure your data remains safe. By encrypting information, preventing unauthorized access, and using industry-standard authentication methods, you can rest assured that your sensitive employee information is secure.
Decreases labour costs
Controlling labor costs can be the key to propelling your business forward. With workforce management software, you'll have more authority and visibility over how your team functions and its associated expenses.
A reduction in these expenses will boost your bottom line - translating into greater success for your organization.
Potential drawbacks of a workforce management software
While workforce management software can be a great asset for any business, there are still some potential drawbacks.
Costly - Workforce management software can be fairly expensive, depending on your required features. Additionally, businesses may need to invest in hardware or pay for ongoing maintenance and support.
Learning curve - It can take some time to get used to the system's interface and all the features available. Depending on your workforce size and the complexity of tasks, it may take a while for everyone to become comfortable with the software.
Inaccurate data entry - Employee data entry errors can cause inaccurate workforce information, leading to misallocations and scheduling conflicts. To prevent this from happening, companies must verify employee hours and other details before processing them in the system.


What to look for in workforce management software?
Here are the factors to consider before buying:
Accessibility
It is important to find workforce management software that can be easily accessed from various devices, platforms, and browsers. This allows your workforce to access the system in their preferred environment without hassle or disruption.
Scalability
When searching for workforce management software, look for a system that can adapt to your ever-changing workforce needs. The right workforce management solution should be flexible enough to accommodate any new functionality or changes required by your organization.
Integration
The best workforce management system will seamlessly integrate with other business applications you may use to ensure continuity and accuracy across all operations. This ensures that data is always up-to-date and that task allocation, scheduling, payroll, and other workforce-related operations are carried out as efficiently and accurately as possible.
Powerful scheduling tools
An efficient workforce management system should enable you to create and manage schedules quickly. Look for a platform that provides automated scheduling tools, real-time visibility of tasks and resources, and up-to-date insights on employee availability.
Reporting & analysis
To ensure your workforce is as productive as possible, look for workforce management software with features such as customizable reporting, graphical analysis, and workforce analytics. These features enable you to identify trends, inefficiencies, and opportunities for improvement - so you can make informed decisions that lead to greater success.
A built-in time clock
Timekeeping is an integral part of workforce management, so the workforce management software you select must include a reliable time clock feature. This allows employees to easily log hours worked, enabling accurate payroll calculations while ensuring no overtime or unauthorized work.
Route optimization
In the modern mobile workforce, locating and mapping routes is absolutely necessary. That's why you should use the best workforce management software available to keep tabs on your team in real time and reroute them whenever necessary.
With this feature, employees can view where they are about their next appointment or colleagues to leverage travel time effectively while getting assistance promptly when needed.
Messaging and communication features
In to maintain a productive workforce, effective communication is crucial. Look for workforce management software that offers easy-to-use messaging tools so all team members can stay connected in real time and respond quickly to any urgent needs or changes.
By having workforce management software with messaging features, your employees will be able to communicate with each other more efficiently - reducing the amount of time wasted on unnecessary conversations or inefficient communication.
Compliance
It is important to ensure that the workforce management software you choose complies with all relevant industry regulations, such as labor and employment laws. This will help reduce the chances of fines or non-compliance penalties while protecting your workforce from any potential legal ramifications.
Support
Finally, selecting workforce management software that offers ongoing customer support and training is essential. This will ensure that your workforce is well-equipped to use the software, resulting in increased efficiency and productivity.
By investing in the right workforce management software, your business can reap significant benefits and make significant strides toward success.
This solution is designed to help you better manage your staff and ensure compliance with labor regulations while creating an efficient work process that meets your operational needs and budget.
Workforce management software for small businesses
Whether you operate a startup or a small business, workforce management software can help manage the basics of employee:
Scheduling
Time tracking
Attendance
These are available as standalone products or modules that provide efficient solutions for businesses of any size.
To ensure successful workforce management for small businesses, various software packages can be purchased to assist. Whether you are looking for a starter or team package, the cost per user/month of these services will range from $2.50 - $17.00, depending on your needs!
Examples
Deputy
Skedulo
Hubstaff


Workforce management software for big enterprises
To ensure that large businesses and organizations receive a specialized strategy suited to their complex needs, enterprise-grade software for workforce management normally provides custom or quote-based pricing.
Enterprise packages for big corporations typically have a substantial minimum employee or user requirement.
Examples
ADP Workforce Now
Workday
Planday


Best workforce management software available in the market
If you are looking for workforce management software to improve your workforce operations, several options are available in the market.
These include:
ADP workforce now
ADP Workforce Now is the pinnacle of cloud-based human capital management (HCM) solutions, providing a suite of services that include HR, payroll, talent, time, and tax administration.
This leader in business outsourcing exceeds expectations with their years of experience and deep insights combined with cutting-edge technology, which has launched HR from an administrative role to becoming a strategic advantage for businesses.
Deputy
Deputy simplifies the staffing and scheduling process in accordance with your requirements, calculating accurate payrolls and facilitating clear communication between you and your team. By automating administrative tasks, Deputy allows you to concentrate on what truly matters for achieving success.
Deputy provides efficient, reliable staff management solutions to over 320,000 businesses worldwide. Companies from various industries trust Deputy with their staffing needs so teams can easily monitor their employees and free up valuable time for more important tasks.
Keka HR
Keka HR is a workforce management software focused on simplifying workforce operations. It offers payroll, attendance, leave tracking, and performance appraisal solutions. Keka's advanced analytics makes it easy to track employee performance so that you can quickly identify areas of improvement and adjust accordingly.
Keka also provides powerful workforce insights that make it easier for you to make informed decisions about workforce scheduling, pay structure, and dynamics. This comprehensive platform ensures maximum efficiency in workforce management, making it the perfect choice for any business looking to optimize its workforce operations.
Zenefits
In San Francisco, TriNet Zenefits is revolutionizing the HR industry through its cloud-based software programs designed to help businesses manage payroll and health insurance processes. Their cutting-edge technology provides companies with an efficient and cost-effective solution for their human resource needs.
With Zenefits, HR management is no longer a hassle. From automated onboarding and organized PTO tracking to organizational charts, performance reviews, and more - all your people-centric needs are taken care of!
UltiPro
Ultimate Software's UltiPro is an award-winning cloud provider of human capital management (HCM) applications that offer a wide range of services.
Its HR, compensation management, talent acquisition, payroll, and time & labor management tools are designed to empower employees by providing them access to much-needed resources for more efficient work performance.
How much does workforce management software cost?
The cost of workforce management software can vary significantly, from as little as $2.50 per user/month for basic small business solutions to an astounding $72.00 per user/month for more robust enterprise-tier features and scalability needs.
However, this does not extend to vendors that offer custom or quote-based pricing plans to provide a much more comprehensive HR solution package!
The lower-priced plans are limited to scheduling tools, time-tracking apps, and combinations of time and attendance features.
The higher-cost plans often offer an extensive selection of HR and workforce management services, such as payroll and POS integrations.


Can you get free workforce management software?
While you can come across some free software applications that offer workforce management services, they are frequently of dismal quality.
The majority provide incomplete features without integration and lack the capabilities companies require for their needs.
A reliable workforce management system requires the investment of dedicated software.
Implementing workforce management software in 6 steps
Here are 6 steps to follow:
Assess your current situation: Before you begin the workforce management software implementation process, it's important to assess your current situation. Identify your workforce management needs and goals and any potential challenges you might encounter.

Choose your software: Choose workforce management software that meets your specific needs and is tailored to the size of your organization. Make sure to compare the features offered by each vendor to get the right one for you.

Set up user accounts: Each user should have their own account set up with their individual preferences to ensure they can access the system quickly and easily. This will also help ensure data security and accuracy when tracking workforce activities.

Train your employees: Training them on how to use the workforce management software is essential for its success in your organization, so be sure to allocate enough time and resources for this step.

Monitor performance: Once you've launched the workforce management software, it's important to monitor its performance over time to identify any areas that need improvement. This will ensure your workforce is using the software effectively and efficiently.

Adapt as needed: Don't be afraid to make changes as needed after implementing workforce management systems to maximize their efficiency for your organization. Keeping up with technology can be daunting, but it's necessary for success in today's marketplace!
What is WFM forecasting?
Workforce management (WFM) forecasting predicts workforce needs and staffing levels to meet customer demand. WFM forecasting uses:
Past data
Current trends
Predictive analytics
To determine the right size workforce needed for a particular time frame.
How does WFM forecasting help?
This helps businesses better manage their workforce to increase productivity and reduce costs. With WFM forecasting, businesses can better prepare for seasonal ebbs and flow in workforce demand.
It provides employers with the data they need to plan and make informed decisions about their workforce.
Conclusion
Workforce management software can help businesses streamline and improve their HR processes while also saving them time and money in the long run.
It's important to choose the right workforce management solution for your needs and take into account implementation costs, user training requirements, and other factors when making a decision.
With careful planning and assessment, workforce management software can be an invaluable asset for any organization.
Frequently Asked Questions
Yes, workforce management (WFM) is human resources (HR) software that helps manage and optimize workforce performance. It is often used to automate workforce processes such as scheduling, attendance tracking, payroll, job costing, and more.

Workforce management software is used by many businesses, including retailers, healthcare organizations, hospitality companies, and manufacturing firms. It can also benefit service-oriented businesses such as law firms or accounting practices.
Employee
Management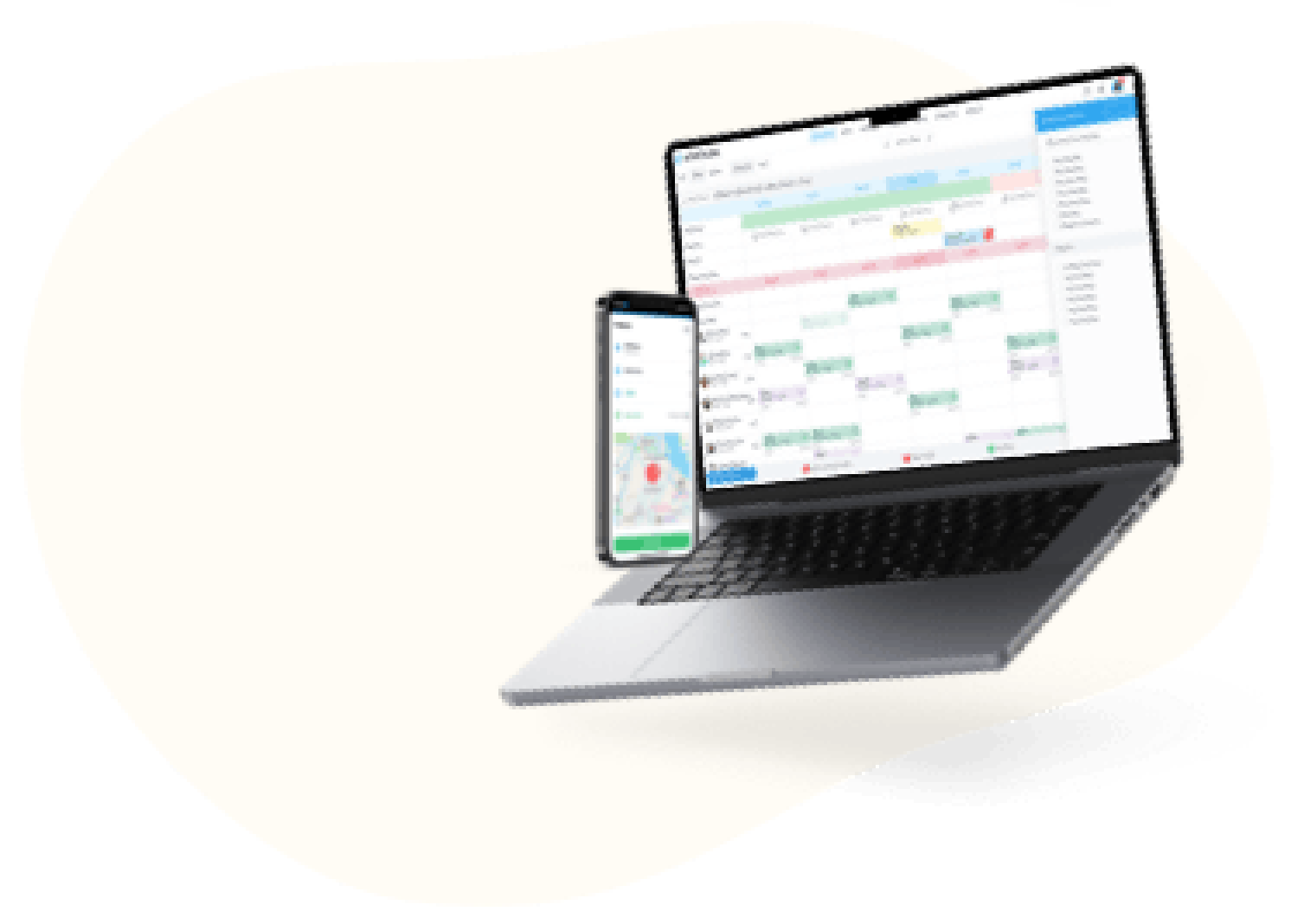 Workforce management software from Shiftbase
Save time and money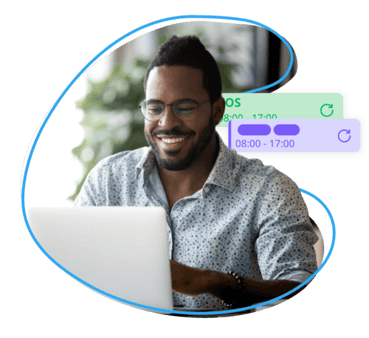 Workforce management software from Shiftbase
Try for free