Referral Partner
Introduce Shiftbase to other entrepreneurs and receive up to 20% commission!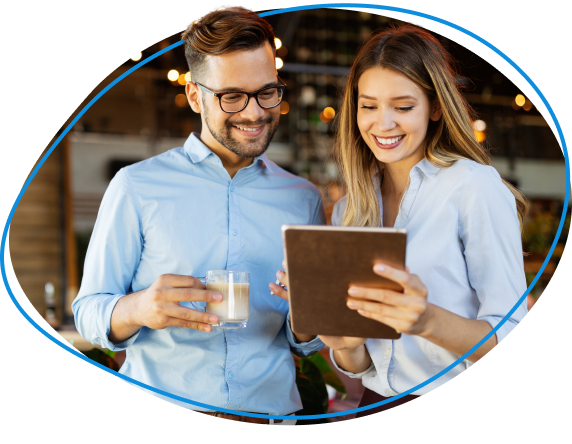 Many companies still use Excel for scheduling. Although Excel is very flexible, it is not the best solution for creating a clear staff schedule.
With Shiftbase, you can easily create a staff schedule for an extended period. This displays expected staff costs, projected revenues, and budget expenditure. The availability and absence of employees are also visible, allowing the planner to take staff preferences into account. Once the work schedule is complete, it can be shared via email and mobile app.
This program is suitable for businesses and self-employed individuals who want to recommend the best solution on the market to their network and earn some extra income.
Through our partner program, you can receive up to 20% monthly recurring commission with relatively little effort!
How does it work?
Step 1: Sign up for the partner program.
Step 2: You will receive a unique sign-up link to share.
Step 3: You will gain access to a personal dashboard.
Step 4: Shiftbase pays out the monthly commission*
Yes, I want more information about the partner program.
Please fill in your details here:
Silver
1 to 9 customers per year
Free trial period for your customers

Free listing on our partner marketplace

Access to the Shiftbase partner portal with insight into the number of referred customers
10% monthly commission
Gold
10 to 19 customers per year
Everything in Silver, plus:
15% monthly commission
Platinum
20+ customers per year
Everything in Gold, plus:
20% monthly commission
*

Referral Partners are eligible for commission when a lead is converted to a paid subscription. The commission is a % of the monthly invoice. Terms and conditions in partner agreement.
More information