Absence management
Absence registration centrally managed, with convenient absence application
Easily manage leave requests and vacation hours with our leave registration software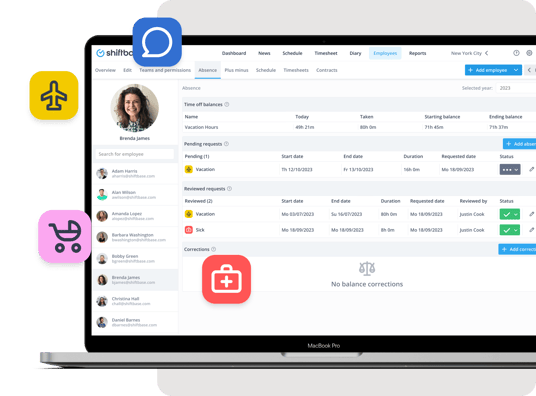 Online absence requests
Keep track of absence requests with one simple app
Automatically accrue vacation hours based on contract hours or hours worked
Let employees easily request leave through the app
See how much leave is still being accrued until the end of the year
Leave registrations directly visible when creating the schedule
Comply with the rules from the vacation law for statutory and extra-statutory leave
Try it out for free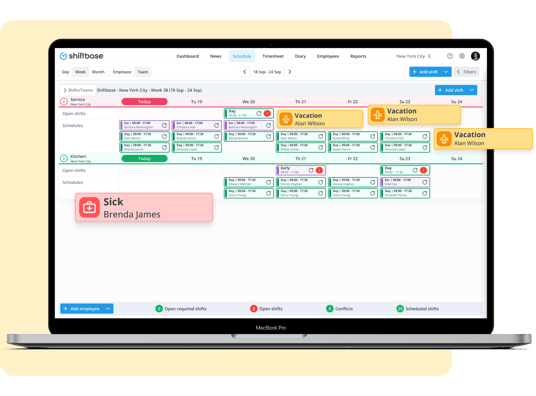 Overview of sick leaves
Gain insight into your sick leave with the absence registration app
Create overview of all leave and absence through extensive reports
Alert teams when someone from the schedule calls in sick
Create an open shift to fill the gaps due to absenteeism
Create your own leave and absence types
All absentees are clearly visible in the schedule
Try it now for free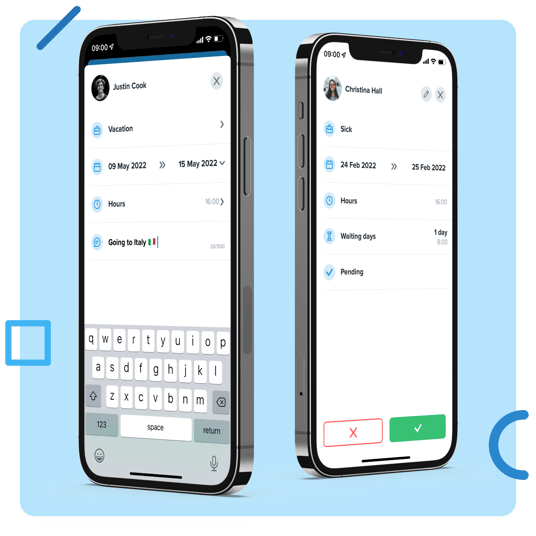 Absence registration app
Make your absence registration part of your personnel administration
With the leave registration app, you can easily:
View leave balance until the end of the year
Approve or reject leave requests
Receive a push message in the app for absence requests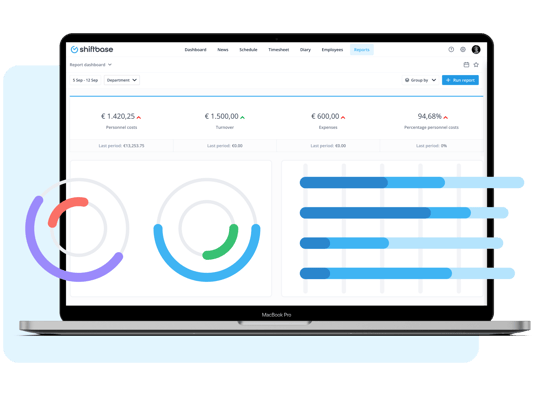 Labor costs control
Adjust your planning based on the forecast before approving leave requests
Let your employees swap shifts to maintain good staffing occupancy
Approve leave requests based on staffing needs
Fill gaps in the schedule with open shifts
Give employees trust and responsibility in the schedule
Look and plan in for the future
Try it out for free
Get the most out of your leave registration!
Leave registration

Statutory/extra-statutory

Manage leave types
Manage leave balances

Absence policy

Request roles
Leave app

Leave accrual

Waiting hours
4.4 of 5

4.5 of 5

4 of 5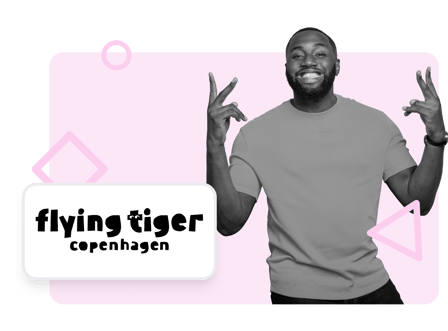 "We are happy with Shiftbase because all our employees can easily view the schedule and indicate their availability in the app! And the customer service is helpful and responds quickly to all our questions."
Sabrina Barten
HR-employee at Flying Tiger Copenhage
View the possibilities of Shiftbase for your sector
Our clients, big and small, come from different industries. Discover how our software can help you with your goals.
More industries
Frequently asked questions
What is absence management?

Absence management is how employers manage absenteeism within their organizations and ensure compliance with federal and state leave laws. Their policies and procedures may have to be written and communicated effectively to employees, accurate records must be maintained, and reasonable accommodations must be made for returning employees. There are four primary reasons for taking time off from work: annual leave, sickness leave, maternity or paternity leave, and family emergencies.

Why is absence management important?

A study by the CIPD Absence Management Council found that employees are absent on average for 6.9 days a year, and minor illnesses (stomach upsets, like colds/flu, headaches, and migraines) are the most common causes of short-term absences, with a median cost of £554 per employee. In addition to the financial costs of absence, there can also be disruptions and negativity from colleagues who have to cover extra work.

How to create an absence management policy?

A business's absence management policy will depend on its industry, jurisdiction, and needs. However, a few basic steps can be used to create guidelines that help maintain positive attendance and productivity.

Know the relevant employment laws

The Family Medical Leave Act (FMLA) is just one law governing employee leave; many other states have laws that govern unpaid and paid family leave. Employers must comply with these regulations when creating attendance policies for their businesses.

Quantify absences

When employees are expected to arrive at work, they need to know exactly when they need to arrive. Employees should also determine how much time off they are entitled to during the year through an absence management policy.

Choose a method to track absences.

Without a way to monitor employee leaves, employers may struggle to manage absences effectively and efficiently. Many employers today use workforce management solutions to ease administrative burdens, but some still use spreadsheets and other manual processes.

Define procedures

When employees are absent, who do they notify? When it comes to unexcused tardiness, what do managers do? What's the process for approving and denying leave requests? These are some examples of how absence management policies can address procedural questions.

Absence reduction strategies for improving productivity:

You can implement leave policies, procedures, and guidance to deal with absence issues, such as those resulting from medical leave. In addition to training, handouts, intranets, manuals, etc., employees and managers must be aware of these.

Regularly revise them to comply with legal requirements and industry standards. The absence management system can help managers solve issues, understand why absence occurs, and track their progress.

The following are some strategies to consider:

Training for employees on leave regulations, return-to-work interviews, and flexible working policies.

Regular absence reviews.

Policies that reduce the cost of absences, such as health insurance.

Management and employee communication improve during absences.

Review job designs, organizational structures, and team dynamics to alleviate individual workers' pressure.

Eliminate risk and simplify the process of overseeing employee absences

Best practices for Staff absence management

It can be challenging to manage all kinds of absences. You can efficiently manage your company's schedule by implementing an absence management system, which ensures everyone gets the necessary time off.

Return to work interviews

A return to work interview reduces absences most effectively. This facilitates early dialogue between employees and managers and enables provisions to be made before something serious occurs. An employee's working hours may need to be rearranged one day a week so they can temporarily care for sick relatives.

Bradford Factor

The Bradford Factor or other triggers can prompt a review with management and the employee when absenteeism becomes problematic. The methods might be effective for short-term absences, but other approaches are needed for long-term absences.

Effective communication

The key to a successful return to work for the employee in long-term absence is to communicate with them by telephone, letter, or home visit. A worker's physical or mental health may require occupational health care. Additionally, specialists assess employees, provide workplace adjustments, and report to managers.

Employee assistance program

In addition to helping employees manage absences, Employee Assistance Programs (EAPs) typically provide counseling, which can help people resolve problems.

Disciplinary actions

Once the organization has exhausted all management options, there is disciplinary action and, eventually, dismissal. Organizations must ensure their policies are fair, non-discriminatory, and correctly followed to minimize the challenges of unfair dismissal claims.

Absence management software

Many businesses appreciate absentee management software's flexibility, given the rapidly changing regulations governing employee leave. Automated solutions can help employers:

Keeping track of employee absences and leaves

Ensure FMLA and leave compliance by running reports

Recognize patterns of tardiness or unexcused absences

Benchmark absenteeism rates with industry averages

This simplifies the collection and analysis of HR data, relieving HR resources of the burden. Employers can now spend more time on proactive methods to curb absenteeism, including wellness programs, in-house medical services, and enhanced communication.

Most absence management solutions today are also cloud-based, making them easier to access and secure. This feature in HR departments with remote or hybrid working environments is especially useful for managing absenteeism from anywhere.