Reports
Stay on top of the numbers and figures with extensive reports
All reports in one place. Make use of our extensive range of standard reports or create your own report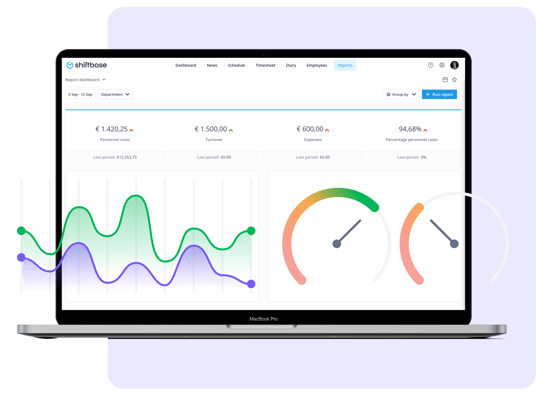 Insights at anytime
View all employee data in one click
Use the filters to generate reports according to your preferences, with information that is important to you
Use filters, columns, and search queries
All reports can be exported
Try for free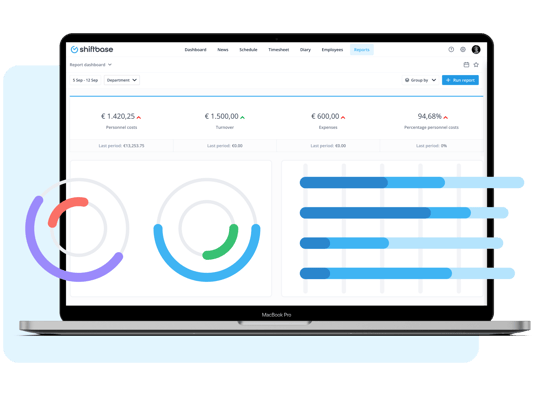 Payroll software integration
Put all payroll data directly into your compensation package
In addition to the export function, Shiftbase also has integration with various payroll softwares
Use a standard export for payroll
Linked directly with payroll software
Export to Excel or CSV format
Fewer errors due to automation
Try for free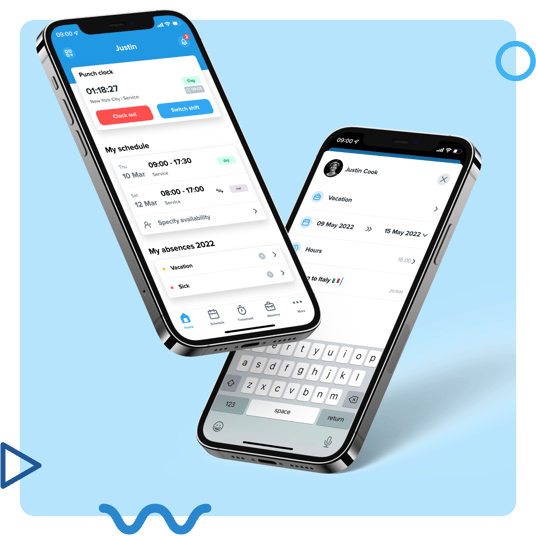 Employee scheduling app
Manage all the features of Shiftbase in one app
Use all the functionalities of Shiftbase with the workforce app
Employees can always view the schedule
Schedule and manage shifts
Record and manage hours worked
Submit and approve leave requests
Get the most out of Shiftbase with reports!
Hours worked

Personnel costs vs. turnover

Sick leave
Absence

Plus / minus hours

Availability
Payroll

Turnover

Easy export
More then reports
For more control on employee costs & happy employees, all in one platform.
4.4 of 5

4.5 of 5

4 of 5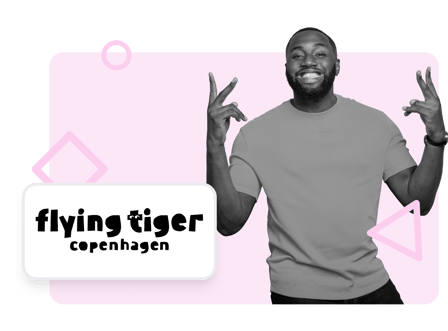 "We are happy with Shiftbase because all our employees can easily view the schedule and indicate their availability in the app! And the customer service is helpful and responds quickly to all our questions."
Sabrina Barten
HR-employee at Flying Tiger Copenhage
View the possibilities of Shiftbase for your sector
Our clients, big and small, come from different industries. Discover how our software can help you with your goals.
More industries