Understanding Adaptive Devices: The Ultimate Guide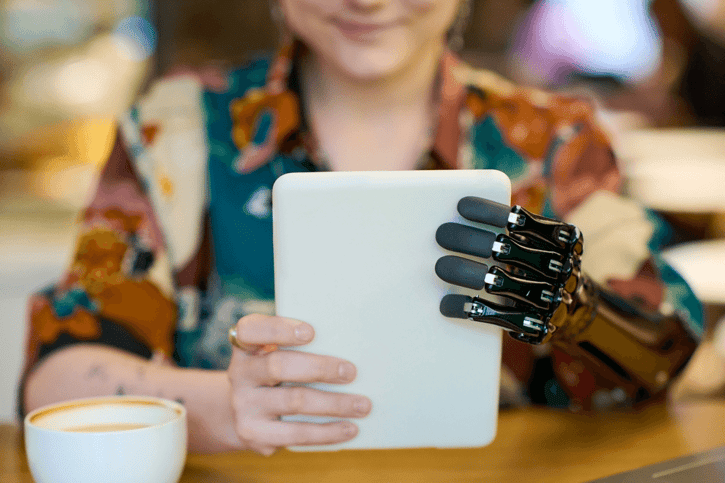 What is an adaptive device?
The term "adaptive device" pertains to a tool that aids individuals with disabilities in accomplishing everyday tasks. This can encompass medical equipment, computers, appliances, and various daily-use tools. Adaptive devices can range from straightforward items like paper organizers to sophisticated equipment, such as programmable electronic keyboards that offer typing support.
Some adaptive devices are permanent, while others can be removed or switched out as required. These devices can be either purchased or rented, and their costs can be significant. Their functions may involve facilitating communication, attending school, working, and engaging in community activities.
Adaptive devices can offer physical support, such as lifting heavy objects, or emotional assistance, like helping someone feel at ease in social situations. While some adaptive devices are intended for use by multiple individuals, others are specifically designed to cater to the unique needs of a particular person.
Why are adaptive devices important?
Adaptive devices afford autonomy and self-reliance to individuals living with disabilities in their everyday lives. These devices enhance overall well-being and efficiency, which in turn bolsters self-assurance and nurtures interpersonal relationships. Adaptive devices facilitate various activities such as attending school, shopping, working, and interacting with friends and family. They empower people to engage in sports, social gatherings, and community events.
Both children and adults can benefit significantly from adaptive devices. As children with disabilities grow, they may require these devices to support their development. For instance, a child who relies on a wheelchair may continue to need one as they grow older, while a child who struggles with speech might require a communication aid.
What is the difference between adaptive devices and assistive devices?
Assistive equipment enables individuals to complete tasks, while adaptive devices boost their autonomy.
Adaptive devices come into play when a person with a disability or injury is unable to live independently. They serve to increase autonomy, quality of life, and safety. Assistive technology devices, on the other hand, are designed to aid people in performing tasks. They are particularly beneficial for those with limited mobility or who require assistance. The most prevalent assistive technology devices include canes, crutches, walkers, hearing aids, wheelchairs, and prosthetics.
There are numerous reasons why adaptive technologies are essential. Their primary objective is to augment the independence of individuals with disabilities. Furthermore, they can assist people in acquiring skills and participating in games that would be otherwise impossible without such devices. In addition to enabling them to engage in activities they could not have done without the technology, adaptive devices can also facilitate learning. Moreover, they can enhance communication among individuals.
How adaptive devices enhance quality of life
The utilization of adaptive equipment empowers individuals with disabilities to accomplish tasks they might not otherwise be able to achieve. This includes a wide range of tools, from enhancing mobility to boosting communication and learning abilities. Acquiring adaptive devices is generally quite cost-effective, making them an excellent investment for all. Adaptive equipment is available in numerous forms, so be sure to find the one that suits your needs! Don't settle for anything less than the best - with adaptive equipment by your side, you can truly live life to the fullest!
For those with disabilities, it is advisable to have a caregiver. Assistance may be needed in setting up or adjusting the adaptive device, which can be provided by a caregiver.
Adaptive devices can substantially enhance the quality of life for individuals with disabilities, as disability can impact various aspects of their daily lives in numerous ways.
Conditions that may benefit from adaptive equipment include:
Cerebral Palsy
Carpal Tunnel Syndrome
Individuals with tremors (weighted equipment is recommended)
People with arthritis (handrails and zipper pulls are useful)


Benefits of adaptive devices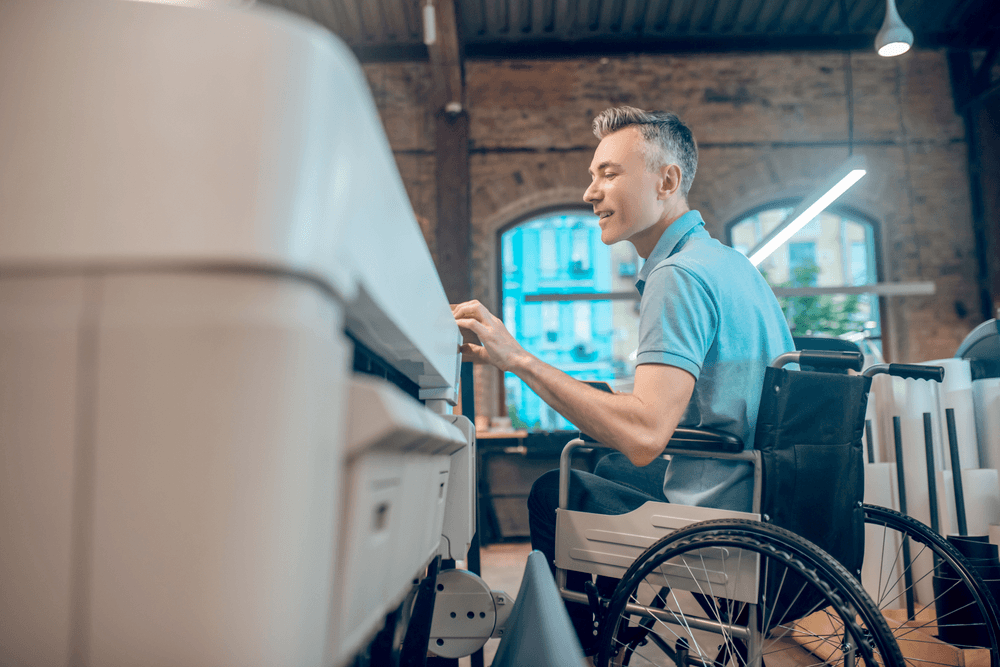 The benefits of adaptive devices can be summarized as follows:
Mobility Devices: Adaptive devices, such as wheelchairs, walkers, braces, and orthotic devices, greatly assist individuals with mobility challenges. These tools enable people with physical impairments to move around easily and safely.
Communication: Devices designed for communication aid those with communication difficulties in interacting with friends, family, and others. Examples include typing devices for individuals with mobility challenges and communication apps that offer visual cues.
Health and Wellness: Various adaptive devices contribute to the health of people with impairments. These devices may track vital signs, remind individuals to take their medication, or encourage them to be more active.
Safety: Some adaptive devices aim to ensure the safety of their users. Examples include devices that facilitate contact with others during emergencies or those capable of detecting hazards at home.
Education: Numerous adaptive devices support individuals with mental and physical disabilities in educational environments. These devices help children with disabilities learn and enable people with physical or mobility challenges to participate in educational settings.
Play: Adaptive devices, such as specialized toys and games, enable children with disabilities to enjoy play and interactive activities while also promoting learning.
Communication Boards: Adaptive devices can also benefit those without disabilities. For instance, devices that help individuals with hearing loss understand others more clearly or devices that facilitate communication in noisy environments
Challenges of adaptive devices
Cost - Many adaptive devices are expensive, especially when they are purchased for individuals. This can make them difficult to obtain for some people, especially when there may be more than one person in a family who needs them.
Complexity - Some adaptive devices are very complex, making them difficult to use. It can cause people to get frustrated and not use them as often as they should, making them less effective.
Maintenance - Some adaptive devices must be cleaned or maintained regularly. This can be difficult for individuals who need more mobility.
Support - Some adaptive devices are combined with other technology or controlled with a computer program. This can make them challenging to use without support from others.
Technology - Technology can be updated or changed, making some adaptive devices less useful over time. This means that they must be replaced occasionally, which can be difficult if they are very complex and difficult to use.
Things you should consider when purchasing adaptive equipment
The specific needs of the user
When acquiring adaptive equipment, it is crucial to take into account the user's unique requirements. What specific purpose does the user have for the equipment? What objectives do they aim to achieve? What are their capabilities and constraints? Addressing these inquiries will assist in selecting the most suitable and efficient equipment.
The user's environment
When choosing equipment, it's important to consider the environment in which it will be used. Will it be utilized indoors or outdoors? What kind of terrain will it operate on? Is the area adequately lit or dark? These factors can influence the type and functionality of the equipment.
The user's budget
Of course, budget is always a consideration when purchasing adaptive equipment. There is a wide range of prices for different types of equipment, so it's crucial to find something affordable. Many insurance plans will cover some or all of the costs for adaptive equipment, so be sure to check with your insurance provider.
The user's preference
Lastly, it is crucial to take into account the user's preferences. Which kind of equipment do they favor? What feels most comfortable for them to utilize? What provides the greatest motivation for them? Bear in mind that the objective is to make the equipment as user-friendly as possible to ensure its usage by the user.

Employee scheduling and Time-tracking software!
Conclusion
The world presents numerous challenges for individuals with disabilities, but adaptive devices can assist in making their lives more manageable and pleasurable. Adaptive devices, ranging from communication devices that allow people to communicate with ease and effectiveness, to mobility aids that aid people with mobility issues to move around more effortlessly, can significantly improve their daily lives. With the advancement of technology, the development of more adaptive devices is expected, which will make life more comfortable and enjoyable for everyone.
Productivity
Other
Written by:
With years of experience in the HR field, Carin has a lot of experience with HR processes. As a content marketer, she translates this knowledge into engaging and informative content that helps companies optimize their HR processes and motivate and develop their employees.
Disclaimer
Please note that the information on our website is intended for general informational purposes and not as binding advice. The information on our website cannot be considered a substitute for legal and binding advice for any specific situation. While we strive to provide up-to-date and accurate information, we do not guarantee the accuracy, completeness and timeliness of the information on our website for any purpose. We are not liable for any damage or loss arising from the use of the information on our website.
Ready to try Shiftbase for free?
Save time and money
Ready to try Shiftbase for free?
Try for free