7 December 2021

Digitizing within companies, it is a topic that is increasingly coming up online. But research shows that it is far from playing a role in every organization. Most organizations are familiar with digitizing using document-management systems, but other possibilities are still very unknown. Too bad. In this article we explain why digitization is the future and what is in it for your company.
What does digitization do?
There are a lot of advantages when it comes to digitizing, but we have listed the most important ones for you.
1. You're prepared for the future
First, digitization contributes to the future of the organization. After all, digitization requires professionalization and innovation. That is precisely why too little attention is paid to it. But I'm sure you already know that a company isn't just about today's success. It is also about the success of tomorrow, next year and the years after.
2. You have more information about employees
It is always nice to have important information about staff members at hand. Many companies have this information, but it has to be conjured from everywhere. With the help of digitization, you are able to have everything in a one place. Ideal! This saves a lot of time, money and energy. But we're going to talk about that in a minute.
Having information available about your employees contributes to the quality of the team. You immediately have insight into performance, what happens with absenteeism and other important things. This makes it easier to analyze and respond directly to what is happening right now.
3. It saves a lot of time on multiple levels
Digitizing and automating initially requires some man hours. After all, you have to make your own processes and information digital. As a result, the priority often not fixed on the digitization, but also important other things that are at play. By starting digitizing now, you are able to save a lot of time in the future. Short-term pain, long term gain.
How great would it be when you no longer have to search for information, instead you just know where you can find it. And being able too easily share the information with colleagues instead of having to print all the information or elaborate further in an email? In addition, digitization is also creating new opportunities in automation. Because as soon as everything is digitized, you are able to reconnect individual aspects. This would be a little tricky when one part is in a folder in your cabinet and the other part of it on your laptop.
Opportunities in digitization
Most companies are primarily concerned with streamlining business processes in document management systems. But there are also many opportunities in the areas of employee scheduling and time registration, data warehousing and enterprise content management systems. We would advise you to really get into that.
Digitization is the future and sooner or later your organization will have to believe in it. It contributes to the professionalization of the company, which is also very good for the reputation of your organization. In addition to all the other benefits you get in return, such as saving time.
Where is your organization in the process of digitizing and automating? Start today by digitizing your workforce planning!
Productivity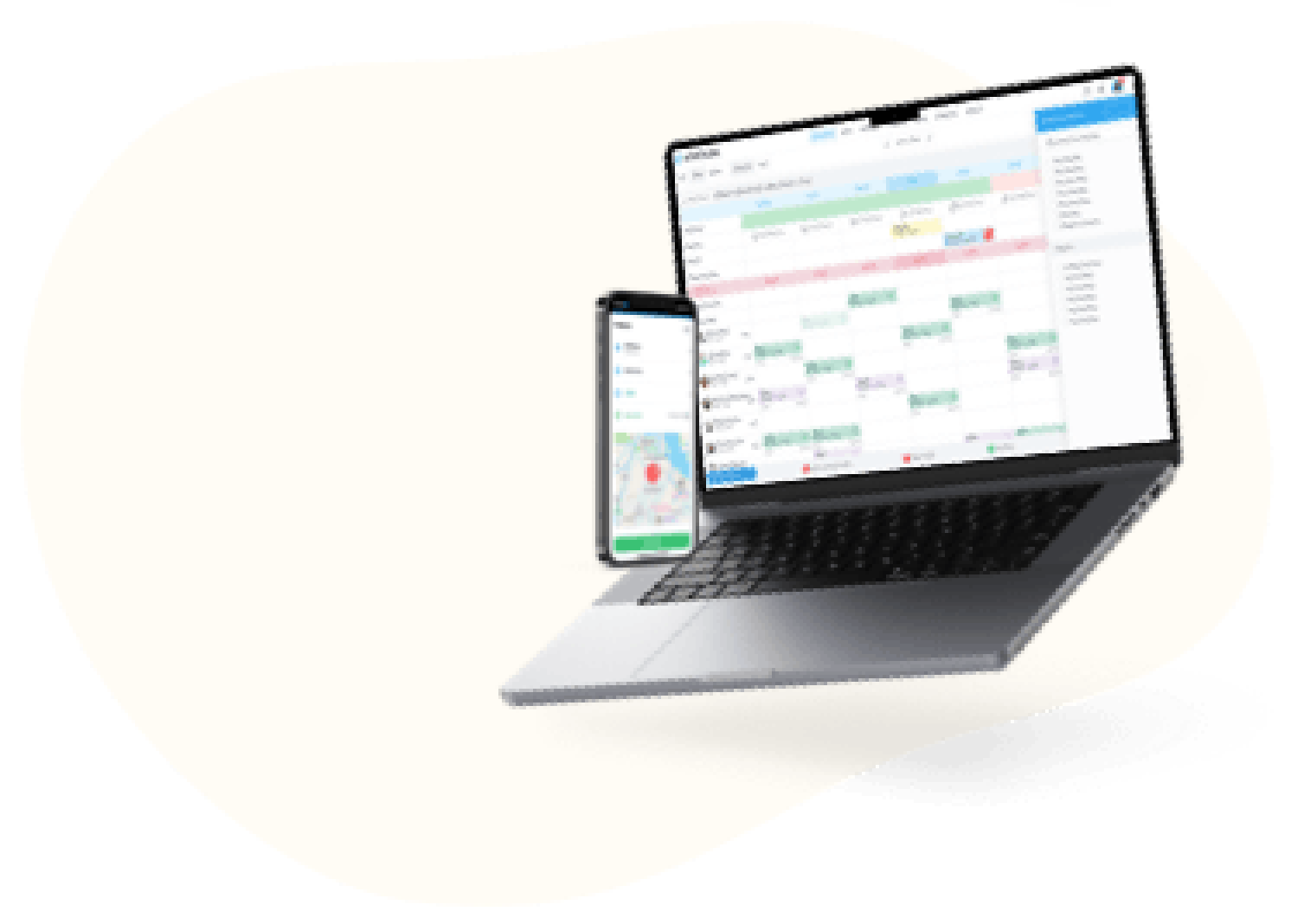 Workforce management software from Shiftbase