6 January 2023

One-third of employees' days are spent at work, which offers an excellent opportunity for employers to promote healthy living. The result is a healthier workforce, as well as an opportunity to give back to your employees.
By integrating wellness into your culture, it shows that you care about your employees' well-being. So, workplace wellness programs are a culture tool, and are an investment in people.
There are many types of workplace wellness programs you can offer, including tobacco cessation programs, workshops on healthy eating, or workplace stress management.
What Is an Employee Wellness Program?
Besides health insurance, many employers offer employee wellness programs or wellness plans as part of their health benefits.
An employee wellness program helps employees stay healthy or even improve their health. You can offer employees wellness programs that cover a wide range of topics, such as a smoking cessation program or weight loss, onsite gym memberships, and incentive programs.
A wellness program can be ongoing or one-time, unlike insurance programs that require companies to sign up for and choose options that last for at least one year.
Several companies provide and run employee wellness programs for businesses, while others organize smaller programs on their own.
It is not mandatory for employers to provide wellness programs to their employees, nor do they have to follow any rules regarding them.
People call employee wellness programs a fad because they have grown so popular. In spite of this, employee wellness programs continue to grow in popularity rather than fade away as fads do.
If you don't offer an employee wellness program, you're competing with companies that do. Companies of all sizes can't expect to invest as heavily in wellness programs, but there are ways to provide the benefit without spending a lot of money.
Benefits of Employee Wellness Programs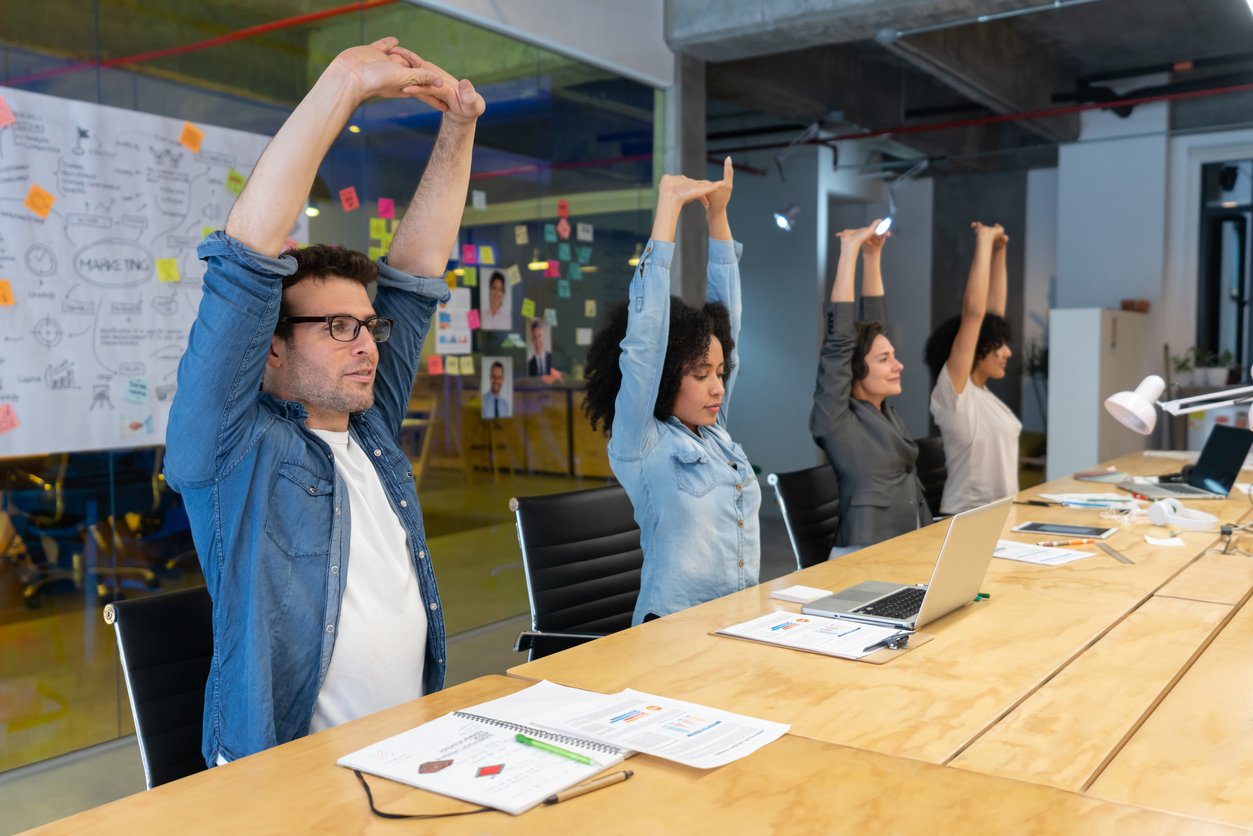 Improve Your Bottom Line
An employee wellness program can help you attract and retain talent because employees consider it a benefit that they would like to have at work. Nevertheless, wellness programs can also have tangible benefits for your company, including improved profitability.
Reduce Absenteeism
Absenteeism and its negative effects on productivity have always been an issue for employers. However, when employees are sick, they spread germs throughout the workplace, making everyone ill.
Employers may be able to reduce employee absenteeism if they can keep their workers healthier with an employee wellness program.
Boost Morale, Productivity, and Employee Engagement
Encouraging employees to stay physically fit with fitness classes or yoga sessions is a great element to add to your wellness program. Exercise helps improve mood by releasing endorphins (the "feel good" chemicals). Happier people are more energetic, have better problem-solving skills, and are more productive.
Employee wellness programs can also help you strengthen employee relationships and company culture by participating in non-work activities together.
Retain More Employees
When a company invests in its employees' well-being, employees feel valued. Their positive attitudes toward their work, along with their positive work habits, make them more likely to remain in their jobs. By giving team members the option of joining a wellness program, you're showing that you want to improve employee health and promote employee wellness.
Save Money
A study of employee wellness programs has shown that employers save $3.27 in healthcare costs for every dollar they spend on wellness programs.
Going Beyond Health Benefits to Improve Employee Health: How to Create an Effective Workplace Wellness Program
Set Goals That Benefit the Company & Staff
Wellness programs are fun projects, but never lose sight of why you're doing them. Your program should benefit both your company and your employees.
Perform a Needs Assessment
Many organizations find that employee health assessments can provide valuable guidance when choosing the first topics to tackle.
With this information, you can establish a baseline for measuring the effectiveness of wellness programs and capture useful information about a variety of topics, such as:
Your population's demographics
Chronic conditions, wellness habits, and preventive screening rates
Specific wellness activities employees are interested in
Identifying the employees who are most open to change - so that you can direct your efforts to those who will make the most difference
Organizational culture perceptions and ideas for improving it
Rates of productivity, presenteeism, and absenteeism
Data on biometrics (such as cholesterol, blood pressure, glucose levels, etc.)
Identifying sources of risk and stress may also involve gathering medical claims data, turnover and retention rates, accident and safety records, and assessing facilities and environments.
Get Management Commitment
In order for a program to be successful, you will need management's buy-in. Your ideas will move forward more quickly if you have management on board. In addition, leaders' support will motivate others to participate and take the program seriously.
Designate a Coordinator
To ensure the success of an employee wellness program, management should designate or elect a wellness coordinator. The coordinator's primary role is to lead the wellness committee and coordinate its internal delivery.
In order for an employee wellness program to be successful, the coordinator's ability and time are often critical. Coordinators must devote some or all of their time to wellness programs. It might be necessary to contract with an outside vendor if this isn't feasible.
Create a Budget
An organization's decision-makers are often concerned about how much it will cost to start a wellness program. An effective way to explain the projected costs and benefits is to draft a budget.
Use examples from similar companies to illustrate how wellness programs can increase revenue and benefit the company as a whole.
Your budget should include the following factors:
Consultant or employee benefits company fees
Vendor costs, such as those associated with food services
Cost estimates for proposed renovations
Components of the program related to technology
Health benefits/insurance costs for employers
Costs related to marketing
Build a Culture of Health
In order to build a healthy culture, it must be intentional. It involves creating a workplace culture in which a total health model is integrated into all aspects of business, from company policies to daily work practices.
It's not just a road race that counts as "total health" - it's a culture that fosters career, emotional, financial, physical, and social well-being.
Make It Easy to Join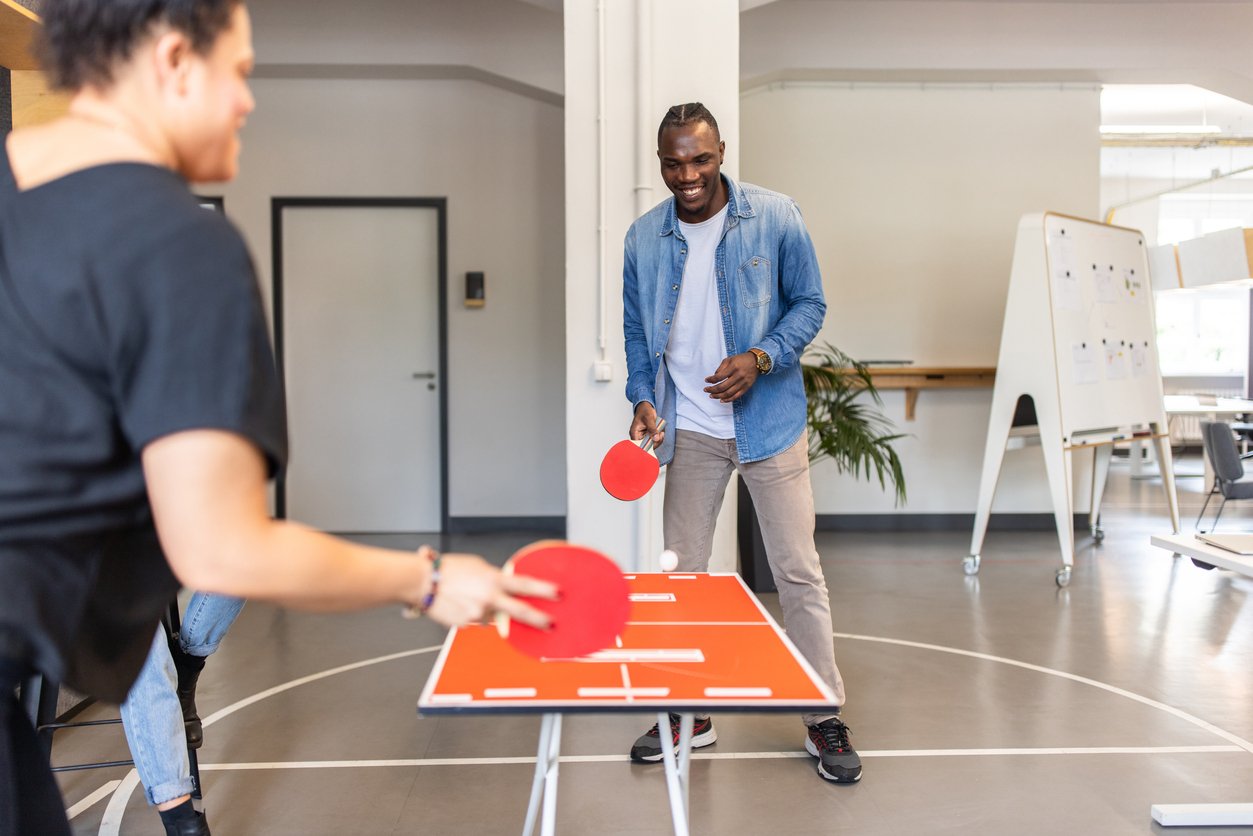 It is common for employees to work at least 40 hours per week, performing arduous tasks before going home to take care of their families.
Making wellness programs more convenient for employees can make it easier for them to participate. They can, for example:
Make sure there is a clear walking path near the office where employees can take breaks.
Establish a fitness room in the facility.
Provide breakroom game tables, such as ping-pong.
Through this approach, employees can make the most of the time they spend in a particular area, opening up wellness opportunities otherwise out of reach for those with busy personal lives.
Get Feedback
Now that you have identified your wellness needs and determined your priorities within clear objectives, you need to create a plan for evaluating your program.
If you are going to measure the effectiveness of your employee wellness program, you will need to have a process for collecting feedback from your employees or monitoring usage data.
You will want to make sure you are getting your money's worth no matter what size your business or budget is. If you don't know if your program is effective, you could end up spending thousands of dollars on meaningless initiatives.
Physical and mental health evaluations will also allow you to identify what doesn't work and adopt a new program that better suits your employees' needs.
Examples of Employee Wellness Programs
On-site fitness centers
Fitness classes
Health risk assessment/health risk appraisal
Medical examinations
Weight management program
Local health clubs
Health fair
Wellness challenges
Wellness adventures
Smoking cessation program
Health screening
Social events
Games and quizzes
Group walks
Book clubs
Biometric screening programs
Birthday celebrations
Company retreats (they don't have to be far from the office)
Transit options
Paramedical services
Yoga classes
Lunch and healthy snacks
Employee assistance programs
Personalized health benefits
Wellness stipends
Flexible work schedules/flexible working hours for work life balance
Stress management and resilience-building
Financial counselling/financial literacy courses
Health coaching
Volunteer opportunities
Employee activity clubs (e.g walking, bicycling)
On-site gardening
On-site individual or group counselling
Naps
Fresh air
Remote working
Standing desks
Employee field days
Virtual exercise challenges
Implement Wellness Program Initiatives to Encourage Employees to Participate
Employee wellness programs vary in size and complexity - some companies arrange on-site wellness activities such as biometric screenings, nutrition training, or company-organized walks. Others implement month-long health programs to help employees reach their goals.
There is one constant across all programs: more engaged individuals result in long-term behaviour changes.
When participation and goals are tied to incentives, employee engagement is most likely to increase. Incentives like gym membership discounts, cash, gift cards, or points redeemable for prizes can encourage employees to participate in your wellness program.
Team members who meet certain health-related benchmarks will be able to receive even greater incentives under the new federal healthcare law.
Providing incentives to office employees may be a good way to encourage employees to engage in healthy behaviors, but it can be harder to include remote workers.
Finding an incentive package that can apply to remote employees is one of the biggest challenges when implementing wellness programs for remote workers.
Those who live in metropolitan areas may be able to find gym memberships or discounts at athletic stores. Many people live in rural areas, however, where they lack access to the resources of a city market.
Even if it means offering different incentives in different areas, wellness managers can determine the type of incentive that will work best by evaluating their employees on and off the job.
Final Thoughts
Despite the constant changes in the workplace, workers continue to have specific demands and requirements that go beyond health benefits. Top talent is more likely to stick with an organization that has a wide range of benefits, including wellness benefits.
Consider your employees' overall wellness needs when designing your workplace wellness program.
In order for wellness programs to be effective, it must take a holistic approach that incorporates physical wellbeing and mental health, stress management, and inclusion and belonging during the planning process.
Reach out to us at Shiftbase to learn more about how to improve your organisation.
Employee
Productivity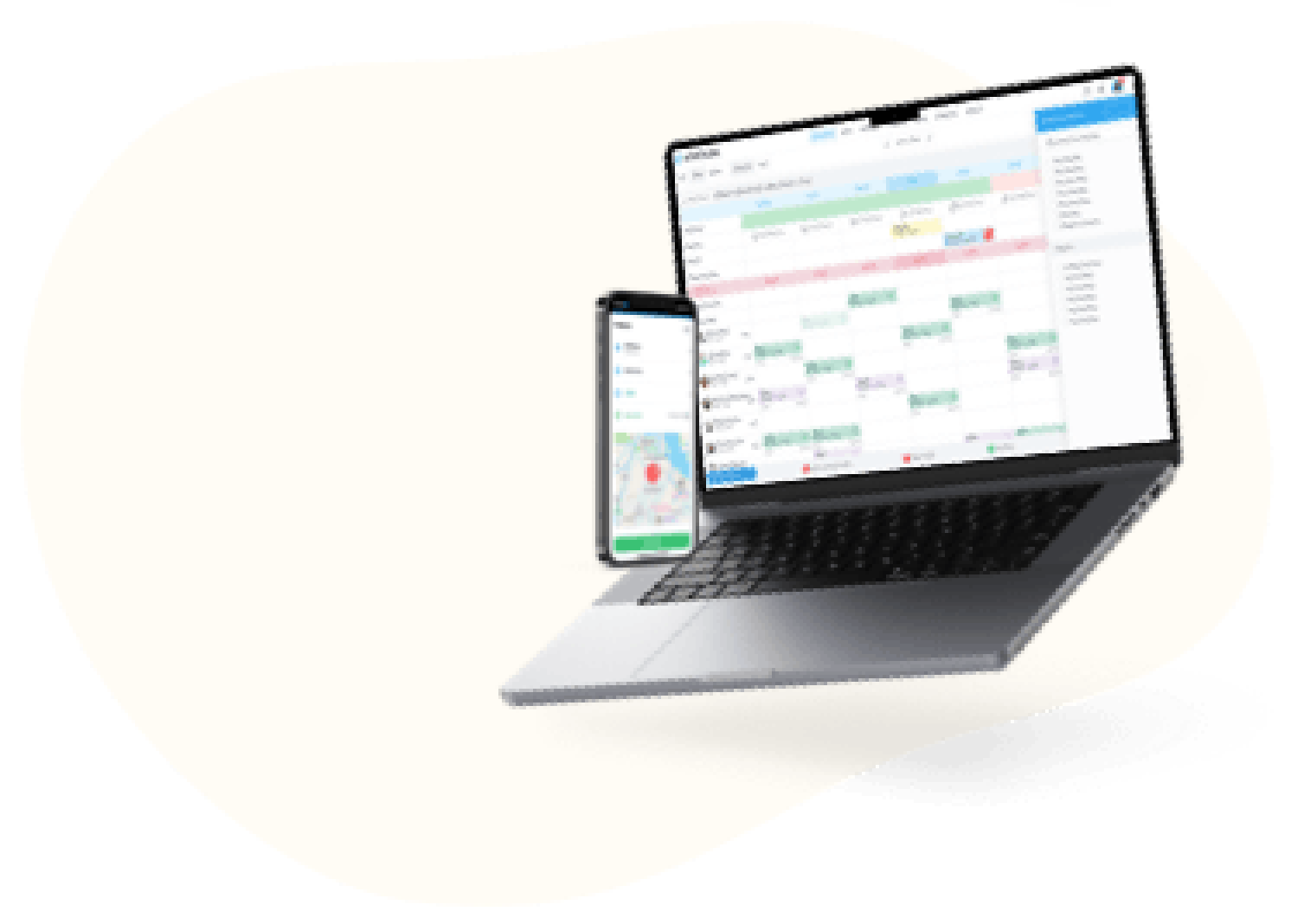 Workforce management software from Shiftbase