Employer Branding: Everything you need to know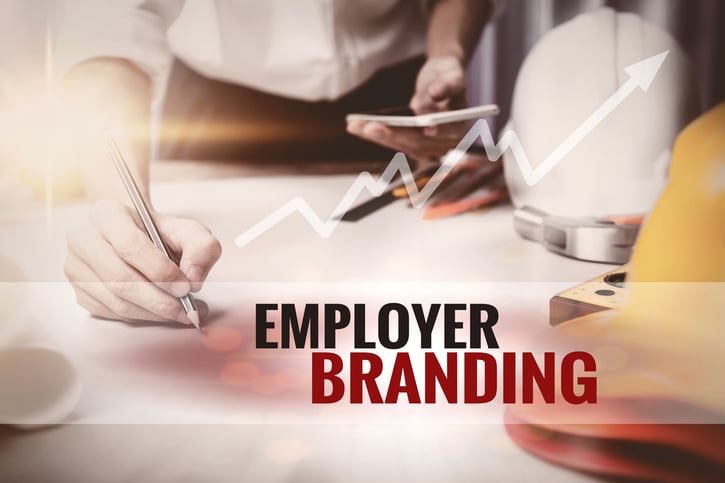 What is employer branding?
A company's employer branding can be defined as a set of strategies developed by the internal marketing and HR departments. These strategies promote the development of a positive employer brand for the company.
It includes many measures to position your company as an attractive employer. These initiatives include unique benefits and characteristics that show employees that you are an excellent workplace.
A company's reputation is built through employer branding. To be considered, applicants must have a specific image of the company they want to work for. Employer branding has to be about more than castles in the air or false promises. It is imperative to present the company at its best to attract potential employees.
Employer brands work similarly to corporate brands (which offer a value proposition to customers, defining products or services in the market). They describe the perception of your company in the market and what you promise employees for their experience, talents, contacts, and skills (or employee value proposition).
Employer branding goals
There are several goals associated with employer branding:
Establishment of a positive and strong employer brand
Confirmation of the attractiveness of the employer
Be an employer that represents an authentic image
To have a competitive advantage in the job market
Presentation of employee benefits
persuasion of potential applicants
Why is employer branding important?
Employer branding is important for several reasons. It helps to distinguish your company from your competitors, increasing your chances of getting more qualified and better-quality candidates. It also helps create a positive brand image and attracts top talent.
Employer branding is differentiating your company from its competitors through a consistent look and feels and creating an attractive, professional image. Employer branding will help attract prospective employees looking for opportunities in technology, finance, or sales.
Employer branding helps you stand out from other companies offering similar positions. You can use employer branding to make it easier for job seekers to find you online, especially if you have an active website presence and social media presence.
What are the differences between employer branding and personnel marketing?
A key difference between employer branding and HR marketing is that the former is strategically and operationally oriented. Employer branding aims to reach applicants (personnel marketing) and convince them of your company and its values.
Employer branding involves analyzing target groups and defining your EVP (Employer Value Proposition). A good HR marketing strategy relies heavily on determining who you will reach, where, how, and with what message. You can implement an employer branding strategy through human resource marketing.
What are the goals and target groups for employer branding?
Employer branding is more than just additional advertising for a company. It is much more than that. It has become increasingly necessary for companies to compete in the job market for desirable candidates. The best candidates and applicants must have clear ideas about their future job. Clear positioning is essential to retain top talent and keep them from the competition.
Marketing is not everything. It improves the internal and external profile of the company when doing employer branding. To be successful in the long term, companies must address two primary goals and target groups:
Employee recruitment
Campaigns and communication help convey the employer's attractive image to the outside world. What advantages do employees have? What makes the company unique? Why is your company better than others? In this way, the labor market can attract young professionals and other specialists.
Employee retention
The employer branding concept should be broader than the outside world. It must be communicated externally and put into practice in the workplace. Employee satisfaction and loyalty increase - word gets around, and the company becomes known as one of the best places to work. The motivation and performance of the team also increase through employer branding.
Benefits of employer branding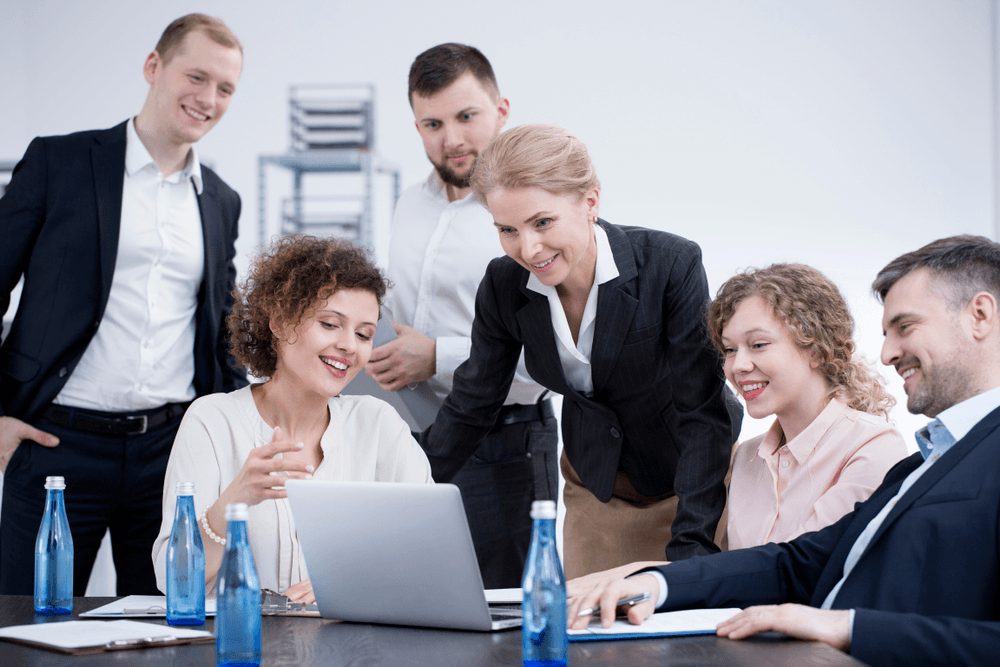 In today's competitive job market, employer branding has become increasingly important. Even though online job boards have existed for decades, they began to gain popularity in the mid-1990s. Employees across the country had access to millions of opportunities almost overnight. The days of sticking with one company for a long time are over, as the workforce has become more fluid.
Many employers adopted this shift faster than others and began to take proactive steps to attract and retain top talent, but thousands still need to maximize employer branding's benefits. Here are some statistics that demonstrate the importance of employer branding.
Company Reputation
A company's reputation is a key consideration for 75 percent of candidates exploring new careers. Almost all job candidates will consider your company's reputation before applying, regardless of whether they are active or passive.
Company Culture
It is estimated that 77 percent of job seekers want to learn more about your culture and values before applying for openings. The job search process shows us what candidates want. It is possible to communicate these benefits through your employer's branding efforts.
Brand Perception
A bad employer brand would cause 69 percent of candidates to reject an offer even if they were unemployed. There needs to be more than a negative employer brand to overcome the fear of unemployment.
Brand Savings
Top talent must be enticed by a minimum pay increase of 10% for companies with poor employer brands. Consider paying a premium of 10 percent for every hire you make. Does your employer brand already charge a premium without your awareness?
Talent Acquisition
Employers with strong employer brands are more likely to attract passive candidates, 41% of whom would accept a new position without a pay raise. For nearly half of the workforce, it takes a positive employer brand to overcome the stigma associated with lateral moves.
Talent Magnet
According to a study by CareerBuilder, 23 percent of employees aged 18-34 would accept a pay cut for an employer with a good employer brand. Even though we would never advise intentionally underbidding your competitors, this example demonstrates the power of reputation.
Referral Advantage
A great workplace is recommended by 86 percent of employees, but an average workplace is recommended by only 56 percent. Referrals from employees are often the best way to find quality candidates. You can say goodbye to new hires in just over half of your employees' cases.
Diverse Workspace
Sixty-six percent of candidates pay attention to an organization's DEI initiatives when applying for positions. Recruiting practices based on purely financial incentives discourage candidates from applying and prevent you from obtaining top talent. It is crucial to create an open-minded workspace that attracts high-performing professionals.
Career Development
Companies that demonstrate skills training and development programs are significantly more likely to attract candidates. The best way to attract ambitious professionals is to build robust skills and a career development program.
This statistic proves that employer branding affects every aspect of the employer-employee relationship. Employer branding is commonly associated with recruitment but also impacts employee engagement, retention, and profitability.
Which measures are typical for employer branding?
Employee satisfaction and employer branding can be increased through the following measures:
Flexible working hours
Open corporate culture
Home office or remote work opportunities
Transparent communication
Co-determination rights and a high degree of personal responsibility
Education and training opportunities
Various employee benefits, including free meals or discounts
Employee events
Optimal applicant trip
You should regularly provide your target audience with examples of employer branding. You can inform current employees about operational changes and obtain feedback with an internal newsletter.
Through social media channels, you can provide insights into the day-to-day work of your employees and offer several benefits to the outside world. Employer branding measures are always either internal or external, depending on the objective.
How do you create a good employer brand?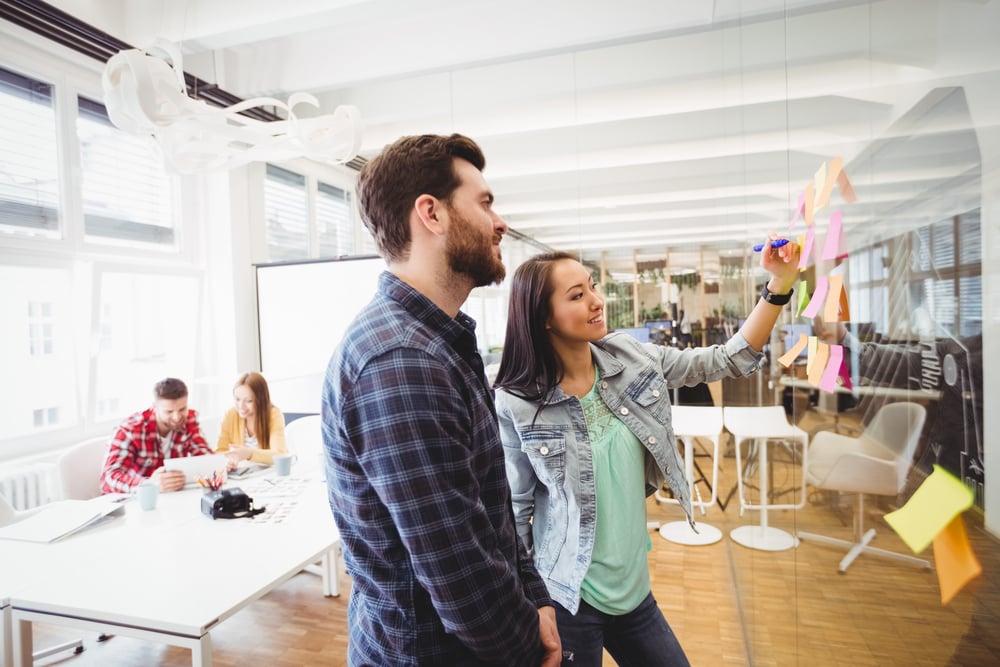 An authentic employer brand that naturally stands out from the competition. The most effective employer branding measures are those that make your company stand out to applicants. This includes humorous job descriptions in job advertisements, recruiting videos, and unusual information stands at trade fairs.
A solid strategy is essential to the success of your employer branding campaign. Here are some questions to ask yourself from the start:
Why do your employees work hard? What motivates you?
How would applicants or employees describe your company?
What identification do your future employees have with your company?
What does that have to do with corporate culture?
The following sections guide the employer branding process by developing an employer branding strategy to find potential HR candidates.
Identify the employer brand proposition.
Find out what makes your business unique and different from the competition.
You can analyze the data by typing answer the following questions:
In your opinion, what makes you a good employer?
Why are you here, and why do you want to be here? Is there a long-term vision you are pursuing?
How are you different from other employers?
How do you retain your current employees, and how do you attract future employees?
Is your target market already attracted to you?
How do you reach your target audience? Where are they located, and where do they go online?
Is our company different from the competition?
Tip: Instead of asking what's wrong with your business, ask what doesn't make it unique.
Prepare a communication plan.
The second step in developing a value proposition is to formulate the value proposition for the target audience(s). To do this, you should take a close look at your target audience and understand their most important touch points, e.g.:
Career site/intranet/blog
Set up social media channels
Newsletter
Online media
Brand ambassador
Events/career fairs/meet-ups


Implement your content strategy
After you have defined your corporate brand and the communication channels for your company, the focus is now on implementation.
When and on which platforms do you want to publish which content?
Which events are best suited to presenting your attractiveness as an employer?
Is there material you should use for employer branding, e.g., B. Articles with employee interviews?
How can your employees best support you as brand/company ambassadors?
There is one thing that is very important to keep your users following you on social media, and that is the fact that you should post content regularly.
Recruit and hire employees
Now it's time to harvest the fruits that have been planted. Last but not least, employer branding efforts go hand in hand with recruitment efforts. Employer branding plays a crucial role in the hiring process as it is often the first contact between a prospective employee and the employer. If you are convinced here, you will reap the rewards yourself.
Secure the loyalty of your employees
Everyone should stay. You must confirm in everyday life the positive impression you have gained during the application process. Your task is to improve the image of your employer constantly.
Inquire within your organization: What do your employees like about their work and workplace? Is there something wrong with the current situation?
Make sure the program's benefits are publicized through your internal communication channels. Financial support is only sometimes necessary. Work-life balance is also a popular benefit, as is the ability to work from home.

Employee scheduling and Time-tracking software!
Holistic employer branding
One mistake often derails employer branding efforts: it's not a short-term or one-off project. It is an integral part of the company's HR strategy and should be visible at every point where it comes into contact with an employee (or applicant).
Employer branding strategies
Create a clear value proposition and company statement that is unique to your company.


The employer brand audit lets you learn what employees and candidates think of your organization.


Ensure your employee value proposition explains what you expect from your candidates and how they can help you.


Your employer brand should be managed through a strategy that incorporates advertising jobs, monitoring social media platforms, and delivering a quality candidate experience.
Several touchpoints can significantly impact employer branding, including:
Job advertisements
Job seekers are confronted with many job advertisements. To attract the best applicants, you must explain why your company is right for them. The application will be presented to the competition if it lacks reasonable arguments.
The application process
A job application is an excellent opportunity to show how you interact with applicants and employees during the hiring process. All the elements you want to incorporate into your employer branding strategy can be found here: transparency, open communication, respectful interaction, short distances, modern thinking, etc.
The candidate's experience (or "candidate journey") plays a vital role in the selection process.
The perception of an applicant begins with the first contact, continues with the application, and ends with the final decision. It would help to consider how you will respond to a rejected applicant when selecting another candidate.
Training
Starting work is always challenging for new hires, so employer branding should start immediately to ease the transition. A good onboarding with sufficient time, clear answers to all your questions, and a contact person who is available for you is crucial. Welcome packs are nothing special; they are more about the gesture than the product.
Termination
It is important to continue employer branding after the collaboration has ended. It would help if you remained an attractive employer, especially after the end of the cooperation. After all, there is no difference between the side that issued the cancellation and the side that received it.
It's common for employees to express their frustration when they leave the company (or if they've been mistreated recently). To avoid negative comments and disputes, make all workdays and the hours that precede them professional and respectful, up to and including the last workday.
Employer Branding is Crucial
Employer branding is key to hiring great talent, according to 80% of talent acquisition managers. It can improve the quality of your hires, reduce hiring costs and times, and even improve employee retention by improving internal satisfaction.
Therefore, your human resources department can focus only on your employer brand if they have one thing: time. Our goal is to help you modernize all your HR processes so that you can focus on developing a stronger employer brand that attracts and retains talent at a new level.
Employee
Written by:
Rinaily is a renowned expert in the field of human resources with years of industry experience. With a passion for writing high-quality HR content, Rinaily brings a unique perspective to the challenges and opportunities of the modern workplace. As an experienced HR professional and content writer, She has contributed to leading publications in the field of HR.
Disclaimer
Please note that the information on our website is intended for general informational purposes and not as binding advice. The information on our website cannot be considered a substitute for legal and binding advice for any specific situation. While we strive to provide up-to-date and accurate information, we do not guarantee the accuracy, completeness and timeliness of the information on our website for any purpose. We are not liable for any damage or loss arising from the use of the information on our website.
Save time and money
Workforce management software from Shiftbase
Try for free