7 December 2021

As an executive or manager, are you constantly looking for more order, overview and efficiency in the work within your organization? An obvious tool for drawing up schedules is office software such as Excel. You can easily create an overview of tasks, responsibilities, objectives, etc., ... In itself Excel is quite handy and simple. But what if your projects become more elaborate and you want to draw up work schedules for example? In order to keep the overview you need to be good with Excel on the one hand. On the other hand you will have to constantly maintain and update all the sheets. Couldn't all this be easier?
Efficient planning is done in the blink of an eye with dedicated employee scheduling software. These 'SaaS' or Software as a Service solutions are available in the cloud so you can access them from anywhere. In essence, Excel is no better or worse than dedicated employee scheduling software, because both answer different problems and needs. So it is important to check which needs you have and find out what kind of software solution best suits the needs and wishes within your company. To help you with this you can read below about the pros and cons of planning with Excel and dedicated planning tools.
Pros and cons of planning in Excel
Pros:
You often already have access to Excel within an organization so you don't have to make any extra costs. In addition, there are free alternatives available such as Google Sheets with which you can plan for free, similar to Excel.
Excel is easy to use and has many templates. So you can get started right away, even without technical knowledge.
Cons:
As your business grows, planning will also become more complex. At that moment you will also have to write more difficult functions in Excel in order to keep up with the growth.
Changes you make in Excel are only visible in the document you are working in and not to others.
You don't have access to your Excel files everywhere. Not very convenient if you're not in the office and you only have your smartphone with you, for example.
Pros and cons of planning with employee scheduling software
Pros:
Employee scheduling software has been developed for you to plan as efficiently as possible within a user-friendly platform.
By working in the cloud you have access to your schedules and other data anytime, anywhere.
There is often a mobile app available in which you can quickly adjust things. Employees can check their work schedule from their smartphone.
Such a mobile app also allows managers to make changes that are automatically synchronized. This allows you to make changes in real time, of which everyone is immediately aware.
It saves time! Compared to Excel, you save a lot of time because employee scheduling software is specially designed to put as little time and effort as possible into scheduling and employee management.
Cons:
Dedicated employee scheduling software is usually more expensive than planning in Excel. However, it is worthwhile to orientate yourself within the possibilities of such software.
To discover the advantages of employee scheduling software for yourself, you can first test the product within a free trial period. In most cases you will then pay per user, so the costs will automatically evolve according to the growth/contraction of your company.

Do you want to know what free employee scheduling software can do for you and your organization? Sign up today for a free trial at Shiftbase and discover how useful planning with dedicated software can be.
Schedule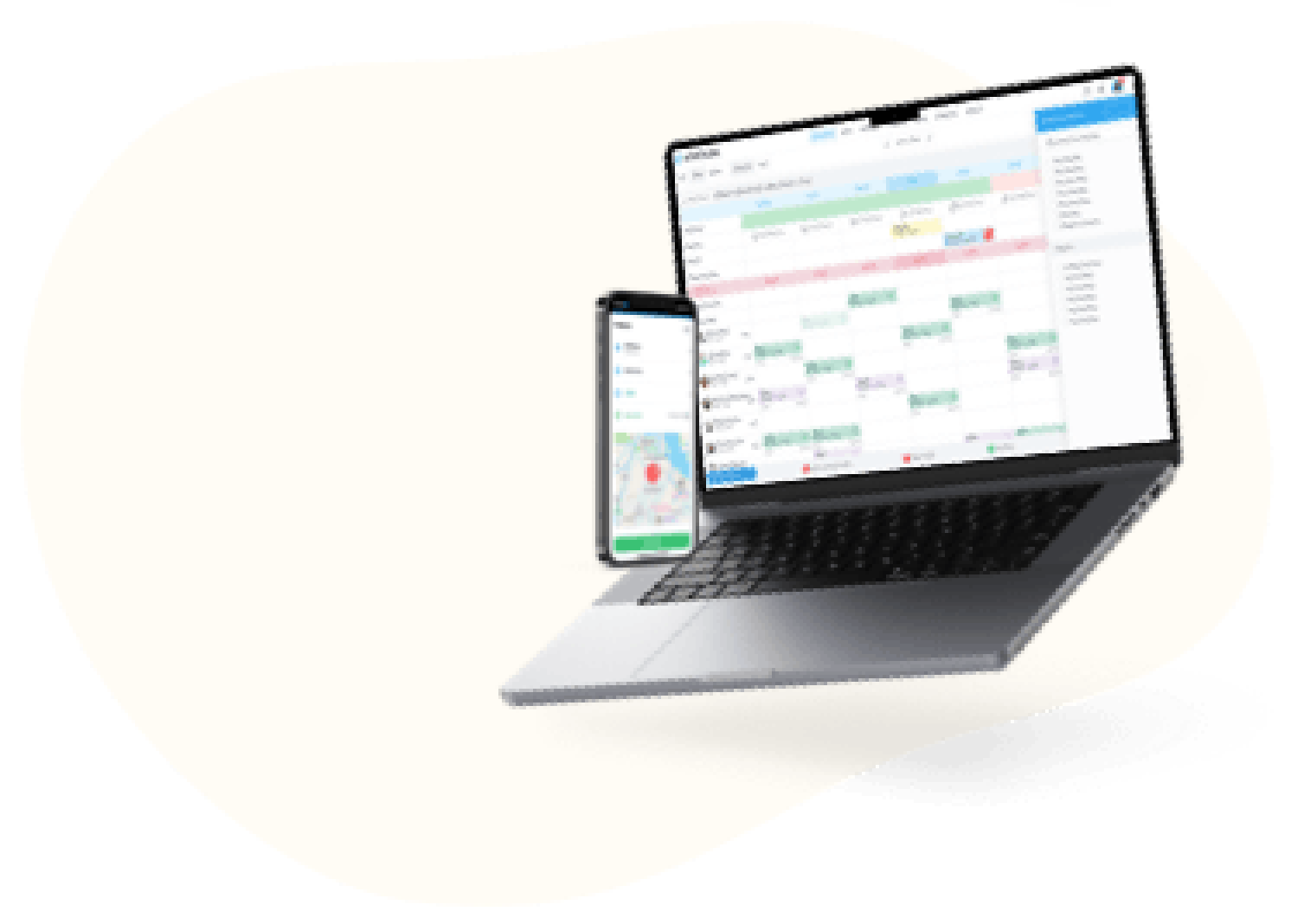 Workforce management software from Shiftbase