7 December 2021

It is almost time for Black Friday! That means the start of the shopping season. Besides being a day on which a lot of turnover can be made, planning difficulties often arise as well. Mainly retail and e-commerce companies are confronted with a lot of pressure and overtime. There are certain agreements made by your organization about bonuses, such as the overtime bonus or the irregularity bonus. These kinds of agreements can be quite complex. Especially when several collective labour agreements or individual agreements apply. One employee may get time-for-time, another employee gets plus and minus hours and yet another may get a bonus pay as salary. Wondering how you can deal with your employees' overtime during Black Friday? Read all about this here.
Which irregularity surcharges are exist
The irregularity surcharge is a surcharge added to the gross salary. Examples are surcharges for nights, holidays, weekend shifts or remuneration packages. These agreements are often established in a collective agreement and otherwise always in the employment contract. Then you also have the overtime pay. This is simply a surcharge that the employee receives for hours worked outside of his or her contract, regardless of whether this is irregular or not. Someone may have to receive both bonuses for this reason. This could cause some confusion, which is why we recommend working with a workforce management system. This ensures that you can keep track of everything and that the surcharges are calculated automatically.
Tips for your employee schedule during Black Friday:
The surcharges for overtime create difficult issues. Administratively, but also because you may want to take them into account in your schedule. Therefore, we'll give you a couple of tips:
You shouldn't use Excel anymore
Keeping track of worked hours and surcharges in Excel is not recommended. Often only one or a few people have any knowledge about this and it takes a lot of time to keep track of it. It is also far from automatic.
Everything integrated into one system
This way you have everything in one overview and you can link other software to one system. It will also be clear for everyone which info can be found where and how it is all arranged. For example, you can link Shiftbase to different salary packages. Then all hours, including surcharges, can be exported to your salary package.
Take a workforce management system
You can make it a lot easier for yourself by working with workforce management software, such as Shiftbase. A workforce management system is ideal. With this system, you can indicate how you will deal with irregular hours and overtime, and the system will process and calculate this automatically. This saves a lot of time and avoids mistakes.
With Shiftbase, you can manage so called 'surcharge cards'. In a surcharge card, you can specify which surcharges apply per day and national holiday. Irregularity surcharges are then calculated automatically. Surcharge cards can be linked to contracts and shifts so that the correct surcharge is always calculated. Are there several collective labour agreements within your organization? If so, you can choose on which collective labour agreement you want to base the surcharges, possibly per employee.
With these tips, you can make both the administration and the planning a lot easier. This is useful throughout the year, but especially during the busy period that is now approaching. This period traditionally kicks off with Black Friday, so make sure you have things in order for that day. That way, you and your business can take full advantage of the busy season without being overwhelmed with problems and difficult issues.
Schedule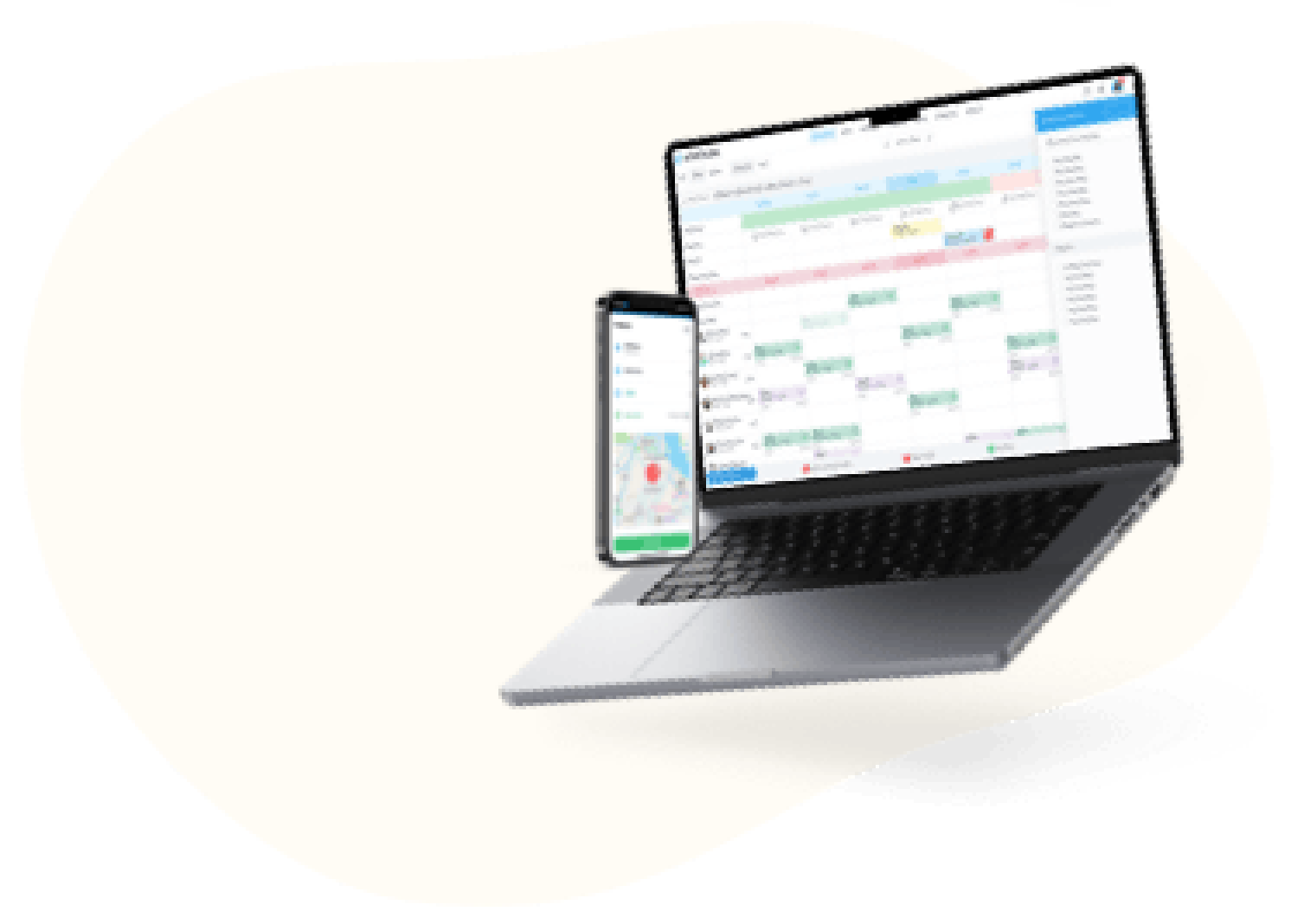 Workforce management software from Shiftbase