14 December 2022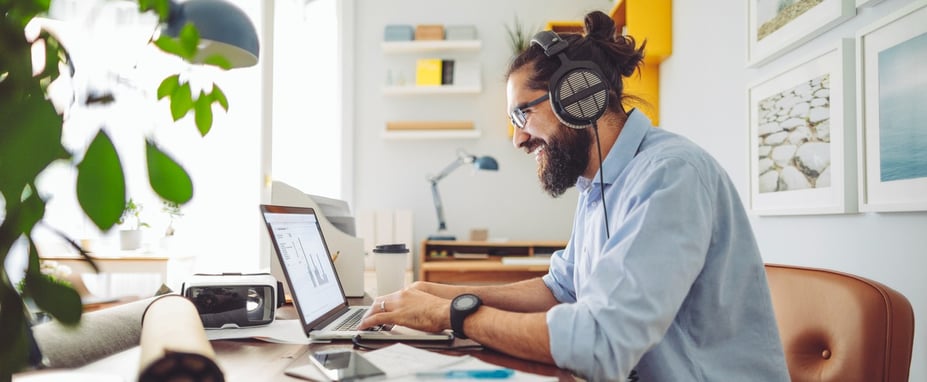 Once unheard of and only undertaken by a handful of companies, remote work is now the norm for many businesses. And it is for a good reason; it saves money on office space and other resources and allows employees to be more productive at home or in their specific time zone. For instance, a survey conducted by global workplace analytics reveals that companies can save up to $11,000 annually for every employee working 2-3 times remotely per week. But how can a business manage remote workers effectively and productively?
This shift has brought challenges that companies must address to reap all the benefits of working remotely. We're talking about communication issues, security concerns, performance measurement, poor work/life balance, lack of routine and time management, etc.
Good news: each of these challenges has an actionable solution - and that's the basis of this in-depth article. We'll share valuable tips on how to manage remote workers effectively and productively while avoiding common pitfalls.
But let's first kick off by understanding what a remote job entails.
What is Remote Work?
Remote work is an employment arrangement where an employee works outside their usual workplace. This could mean working from home, travelling frequently, telecommuting, working from another location (e.g., a coffee shop), or even being hired as a freelancer. The key is that the employee does not have a physical office, as they work remotely.
The remote work arrangement is gaining popularity because it provides flexibility and convenience for employers and employees. But aside from the flexible work arrangements, this model is also popular, thanks to its cost-saving features (you'll spend less on resources and expenses), enhanced work-life balance, better technology optimisation, reduced commuting time, and other benefits.
Before we move on to the best ways to manage remote employees, it's worth mentioning that there are two primary types of remote jobs:
Hybrid (in-person with the work-from-home option)
Pure remote work
Hybrid Work
As the name suggests, hybrid work involves both in-office and remote options. Depending on various factors like the assigned project, preference, timelines, etc., employees may work either in person or remotely.
For example, in an office-first hybrid model, full-time workers are often expected to come to the office most of the time while spending a fraction of their working time remotely. Some organizations may also opt for a flexible hybrid model, where employees can choose when to work physically within and from elsewhere.
Pure Remote Work
Pure remote work arrangements don't involve in-person interactions that normal office workers would have. Instead, it simply means that the employee works from a different location than their regular workplace.
For example, you might hire someone who lives in New York City and wants to work remotely from San Francisco. Or you might assign your sales team members in different time zones to work from home while travelling across the country.
In either case, the employee will still need access to company networks and systems. However, they won't necessarily need to visit the office physically - hence the need to manage remote workers and create the best work environment for them.
How to Manage Remote Workers Effectively and Productively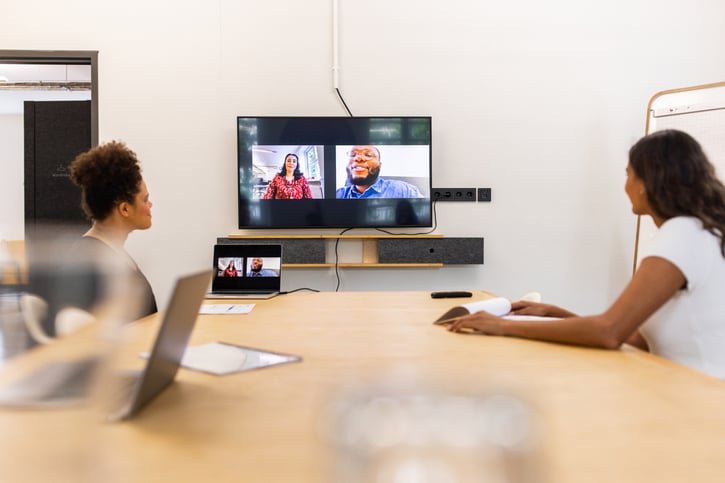 Now that we've covered the basics of remote jobs, let's dive into some of the most effective tips and best practices on how to manage remote workers.
1. Communication and Collaboration
One of remote work managers' biggest challenges is ensuring everyone stays connected and engaged on the job throughout. This includes keeping up with daily activities, communicating important information, and ensuring no one gets left behind. Here are some tips on how to do so:
Keep Everyone Informed
There are countless tools and means to keep your remote team informed throughout. Here are the most popular ones:
Slack. A popular choice among remote teams, Slack offers real-time messaging, file sharing, and group chats. If you're using Slack, ensure every team member has access to the channel. You can also use channels to track specific projects, topics, or discussions within the organization.

Email. You can use email to send weekly updates summarising the week's activity. Include links to relevant documents, files, and websites.

Zapier. Zapier allows you to automate tasks by linking together apps and services. For instance, if you want to remind people about an upcoming meeting or deadline, you can set up a rule that automatically sends out emails at certain times.

Video call solutions. Video calls allow you to see facial expressions and body language, which helps to build rapport and trust between employees. They also help you better understand what's happening at all times, whether during meetings or after hours. Some of the most reliable solutions include Zoom, Microsoft Teams, Webex Meetings, and Skype.
Encourage Collaboration
Collaboration is essential for remote companies. It ensures that everyone remains productive and focused on the same goals. And since remote teams have physical limitations, you should make an effort to invest in reliable online platforms and solutions for employees to share files and collaborate on projects effectively. Here are a few options:
Google Docs. Google Docs is an easy way to share documents, spreadsheets, presentations, and more. The platform is free and available on mobile devices as well.

Dropbox. Dropbox makes it easy to store, sync, and share files across multiple computers and devices. All you need is an account and a login.

Microsoft SharePoint Online. SharePoint Online allows you to easily organise content, collaborate, and share files. Plus, it's free!
2. Employee Scheduling and Time Management
Lack of a clear-cut routine and time management frameworks are common setbacks when working remotely. It's especially more challenging when you have multiple locations and responsibilities.
Since there's no face time to gauge moods and energy levels, it's hard to know who needs to be where at any given moment. To avoid this problem, here are some strategies to ensure everyone knows their schedule and sticks to it:
Use employee scheduling software. The best employee scheduling program allows you to create flexible, long-term schedules that reflect the expected human capital, budget, and turnover. Scheduling software can also track employee availability and absences, allowing you to accommodate employee requests.

Create a detailed calendar. Create a calendar with each employee's daily activities, including start and end times, location, and other details. This will make it easier to plan projects, organise a meeting, and stay organised.

Invest in a time-tracking register. A time-tracking log keeps track of how much time each team member spends on specific tasks. So you'll see precisely how much time each team member spends on different aspects of the project. But that's not all; the best time-tracking solution gives you various options to track hours worked, including through a mobile app, time clock, or hour registration form. That way, you can keep tabs on your workers' productivity anywhere, anytime.
3. Setting Expectations and Establishing Trust
It's crucial to establish expectations among your remote staff members. If they're used to getting micromanaged by someone sitting next to them, they may feel lost when they work from home.
So before you let them go, ensure they understand what to expect from the remote work arrangement. Here are a few tips for setting remote work expectations and establishing trust with employees:
Be intentional about communication. We can't stress this enough; if you don't communicate clearly, you won't get the desired results. Your employees should always know what's happening, so set up regular meetings via phone, video chats, or email.

Provide training. Training helps your remote worker become familiar with the new business environment. They'll learn how to use the new tools and apps you provide, and they'll develop skills such as collaboration and teamwork.

Create targets for each employee. Set goals for each worker based on their strengths and weaknesses. For example, one person might excel at sales while another is better suited for customer service. You can help your remote workers reach their full potential by providing clear objectives.

Agree on work hours. Ensure your remote workforces agree on an appropriate number of hours per week. You can always balance pure and hybrid work models to accommodate everyone if they need flexibility.
4. Measuring and Improving Remote Work
Your business has established a remote working culture, but now you want to measure its success. So how do you know whether your efforts have paid off? Here are some ways to evaluate your remote work model:
Measure performance. Use metrics to determine whether you're on the right track to achieving your business goals. For instance, you could ask them to submit weekly reports detailing their progress. Or you could give them a monthly review to assess their overall performance.

Evaluate satisfaction. Ask your remote workers to rate their satisfaction with the remote work arrangement. You can also conduct surveys to find out more about their experience.

Personalise conversations. Gallup research reveals that frequent, personalised conversations yield the most improvement in engagement. Further, the research finds that remote employees are three times more likely to become engaged if they receive feedback from their manager at least a few times a month. So the best way to evaluate and improve remote work performance is to talk to your workers regularly.
5. Embrace Virtual Team-Building Practices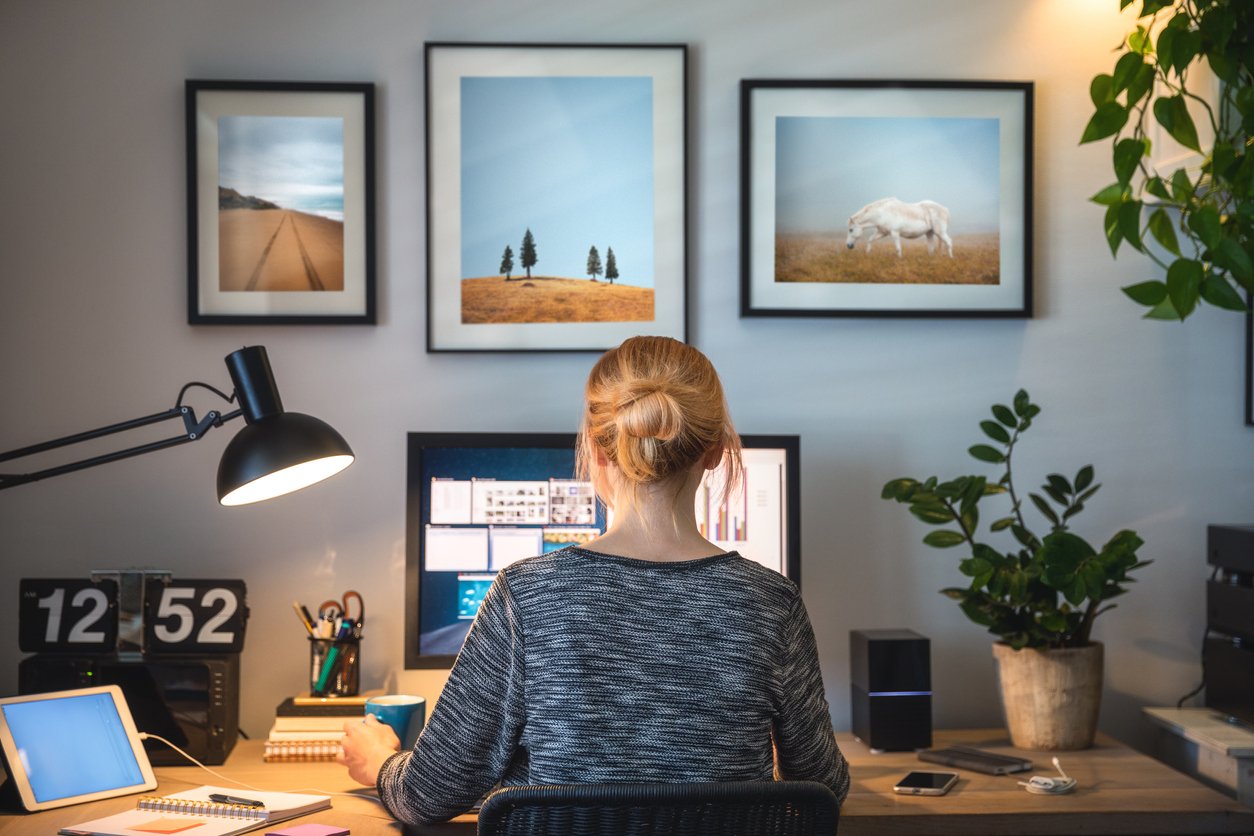 If you want to ensure your remote workforce stays connected, consider incorporating these virtual team-building practices into your workflow:
Hold virtual wellness sessions. Encourage your remote workers to participate in online experiences that promote healthy habits. Examples may include water-drinking challenges, stretch breaks, and meditation.

Host virtual happy hours. Have fun together over drinks or snacks. These events can be a great icebreaker for your remote workforce.

Schedule virtual office parties. Hosting social gatherings lets your remote workers interact with other colleagues. And it gives them a chance to build relationships outside of work.

Host online office Olympics. These fun and engaging activities encourage remote workers to compete against each other. Excellent examples include lip sync battles, quiz bowls, and trivia games.
Shiftbase is Your No.1 Rated Remote Workforce Management Solution!
Remote work has many benefits, including increased productivity, higher morale, and lower turnover. But to reap maximum rewards, you must prepare adequately to manage remote workers effectively. On top of the actionable tips and solutions outlined above, organizations need a comprehensive remote workforce management solution that helps streamline processes and keep track of everything. And that's where Shiftbase comes in handy!
With Shiftbase, you can access world-class features designed specifically for seamless remote worker management. From employee scheduling to time tracking, and absence registration to accurate reporting, our platform makes organising and optimising your remote workforce effortless and efficient. Plus, we're constantly adding new features and improvements based on your feedback. We're confident that Shiftbase will help you make the most of your remote workforce.
So what are you waiting for? Try employee scheduling free for 14 days, and see our solution live in action!
Employee
Management
Productivity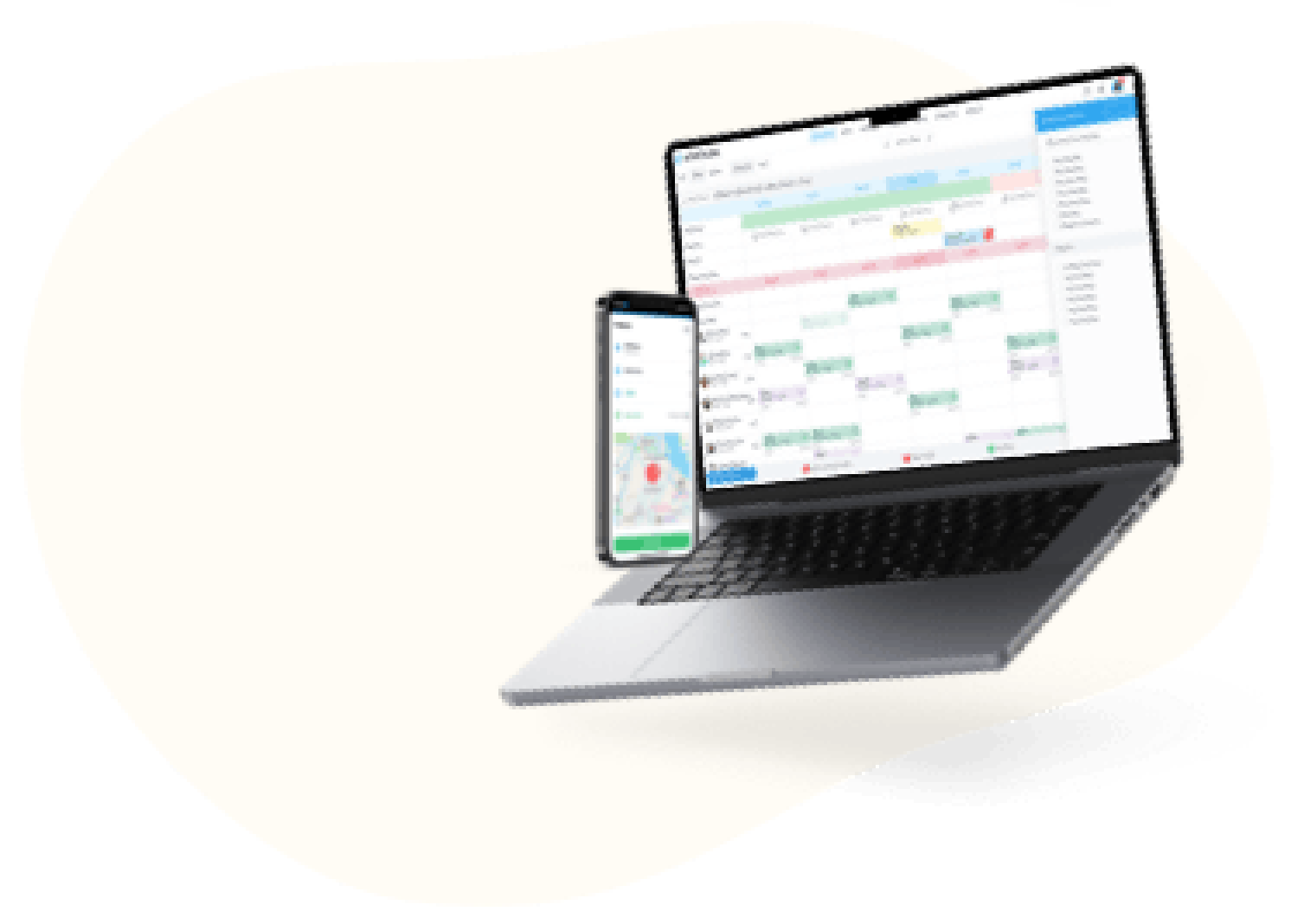 Workforce management software from Shiftbase