10 February 2023

Whether you're an employee looking to start or expand your family or an employer who wants to understand your obligations, in the UK, this paternity and maternity guide is for you.
Paternity and maternity leave is an important subject for employers and employees alike. Since the workforce climate is rapidly changing, working for a company that provides more benefits and promotes work-life balance has become increasingly important for job candidates worldwide. This implies that a good salary alone is not enough to keep employees satisfied. Having a good system in place for calculating and awarding paternity and maternity leave can help companies improve job satisfaction and retain talent.

Maternity and paternity leave fall under the category of parental leave, and is a legal right for every employee in the UK. The leave is granted to employees for the purpose of taking care of their new child. This applies to parents who carry their own children, birth through a surrogate or an adoption agency.

We'll review the basics of maternity and paternity leave in the UK, how it works, legal rights and entitlements, eligibility requirements and more, to help you fully understand the scope of paternity and maternity leave.
What Is Maternity Leave?
Maternity leave is an employee benefit granted to a new mother by her employer as time away from work to care for her new baby. An employee can get maternity leave if they're pregnant and due to deliver, expecting through a surrogate or is adopting a baby.
How Long Is Maternity Leave in the UK?
In the UK, mothers have a legal right to 52 weeks of maternity leave, which can start 11 weeks before the expected due date, depending on the mother's wishes.
The first 26 weeks of maternity leave are considered Ordinary Maternity Leave and the last 26 weeks Additional Maternity Leave. The rights of new mothers in the UK are protected under the Statutory Maternity Leave law. Under this law, all women employees are entitled to maternity leave from the first day of their employment.
What Is Paternity Leave?
Just like maternity leave, paternity leave in the UK is time off from work granted to new fathers, to allow them to care for their new baby. However, paternity leave is usually much shorter than maternity leave. In some cases, an employer may offer enhanced paternity leave (additional time) as an extra benefit to their employees.
How Long Is Paternity Leave in the UK?
Unlike maternity leave which goes for 52 weeks, paternity leave in the UK goes for two consecutive weeks and can only start after the baby is born. In addition, the two weeks paternity leave has an end date, which is 8 weeks after the baby is born or adopted, including multiple birth (twins, triplets, etc.). To qualify for paternity leave in the UK, the father must be in employment for at least 26 weeks with the same employer and must issue an advance notice to your employer.
Should you wish to change your paternity leave date, you must issue your employer notice least 28 days in advance. In the event that your baby comes early, you must notify your employer immediately.
Who Can Claim Paternity Leave?
To qualify for paternity leave in the UK, you must be:
The baby's father

The mother's/adopter's civil partner

The intended parent (for surrogacy)

The child's adopter
Statutory Maternity Pay in UK
All employees with a gross weekly earning of at least £120 (before taxation) in the UK are entitled to paid maternity or paternity leave. While the pay may vary across industries, the basic requirement for paid maternity and paternity leave is 90% of the employee's gross weekly earnings or £156.66 (whichever is lower).
The statutory maternity pay in the UK is payable for up to 39 weeks, but for the first six weeks, mothers get paid 90% of their gross weekly earnings. Paternity pay on the other hand is only payable for up to two weeks.
Who is Eligible for Statutory Maternity Pay UK?
Any female who is under an employment contract is eligible for maternity leave from the moment they sign an employment contract. However, to get maternity pay, you must meet the following requirements:
Have worked for your employer for at least 26 weeks into your pregnancy or 15 weeks before the expected due date

Provide proof of pregnancy to your employer; MATB1 certificate or a letter from your doctor/midwife

Earn at least £123 a week on average (before taxes)
In the event that your employer deems you ineligible for statutory maternity pay, they have an obligation within 7 days of making their decision to issue form SMP1 stating reasons why you don't qualify for SMP.

If you don't qualify for SMP, you can claim child tax credit, income support or you may be eligible for maternity allowance, which also covers people who are:
Low income earners

Recently out of work

Self-employed

Working for their spouse's/civil partner's business but are unpaid
Just like SMP, maternity allowance is payable for 39 weeks.
Statutory Paternity Pay UK
Similar to SMP, all employees who claim paternity leave (including same sex partners) are entitled to a statutory paternity pay of £156.66 or 90% of their mean weekly income. Statutory paternity pay like any income, is subject to taxation and is paid the same as your regular wages.
Fathers expecting a child through adoption cannot claim statutory paternity pay or statutory paternity leave after taking paid time off to attend adoption appointments.
If you don't qualify for statutory paternity pay, your employer must inform you within 28days and in written notice, stating reasons.
Shared Parental Leave and Pay UK
Shared parental leave (SPL) and statutory shared parental pay (ShPP) allows both parents to take leave from work at the same time if they choose to and still get paid. However, you cannot get shared parental leave and shared parental pay if you or your partner already took full maternity leave, i.e. 52 weeks of maternity leave or 39 paid weeks of maternity leave.

You can take fewer weeks and use the remaining weeks as shared parental leave and pay. To get Statutory shared parental pay, both parents must meet the eligibility criteria and the amount is paid by the applying parent's employer. For instance, if the father is taking a shared parental leave, his employer will pay for ShPP, although both parents must meet the eligibility requirements.
Shared parental pay does not affect your statutory paternity pay or statutory maternity pay.

Note: Shared parental leave is only applicable within the first year of the child's birth or adoption.
Maternity and Paternity Leave for Same Sex Partners UK
In the UK, same sex partners have equal rights as heterosexual parents. For same sex parents expecting a child via a surrogacy arrangement, one same sex partner and the pregnant woman are entitled to maternity leave and other maternity benefits. The other parent can claim paternity leave and pay.
For same sex couples adopting a child, only one parent is entitled to full adoption leave benefits, except for adopting parents who apply for an adoption order directly to a court.
How Does Adoption Leave Work UK?
Adoption leave is the same as maternity leave (52 weeks and 39 paid weeks) and both parents get the same treatment and benefits, with a few exceptions.
Parents going through overseas adoption are also entitled to 52 weeks of adoption leave (one parent) while the other parent can claim paternity leave and pay.
Adopting parents can start adoption leave 14 days before the expected adoption placement date or on the date of the child's placement. The parents can only receive statutory adoption pay when the adoption leave starts.
Unlike maternity leave, adopting parents who don't qualify for statutory adoption pay do not have the option for maternity allowance.
Is Parental Leave the Same as Maternity/Paternity Leave in the UK?
Parental leave is not the same as maternity or paternity leave. Unlike maternity and paternity leave, parental leave is an unpaid leave. It's simply additional time employees can take from work to take care of their children and is not limited to newborns.
All parents are entitled to 18 weeks parental leave per child until the child attains the age of 18. In addition, parental leave can be carried over to the next employer. Fathers can take parental leave to extend their paternity leave if they meet the eligibility criteria.
Parents with multiple birth can take unpaid parental leave in addition to maternity and paternity leave if they need more time to take care of their children.
What Happens if the Baby Is Born Early?
Premature births do not affect an employee's rights to maternity or paternity leave and pay. For the mother, maternity leave begins the moment the child is born or any time within 11 weeks before the baby is due. For paternity leave, the father or civil partner should notify his employer if the baby comes earlier than expected.
Maternity and Paternity Leave When the Baby Dies
Stillbirths and neonatal deaths do not affect the parents' maternity and paternity rights (including same sex partners). You can still claim maternity and paternity pay and leave. A stillbirth is where the child dies in the womb and is delivered after the 24th week of pregnancy. Stillbirths can also be calculated as fetal death that occurs 16 weeks before the expected due date.
Neonatal death is where the child is pronounced dead at birth or dies within the first 28 days of life.
In both cases, both parents are entitled to full maternity and paternity benefits; 52 weeks of maternity leave and 39 weeks of pay for the mother and 2 weeks paternity leave and pay for the father.
Parents who experience stillbirths or neonatal death may also qualify for parental bereavement leave and pay. Bereaved parents are entitled to £156.66 a week or 90% of their average weekly earnings—whichever amount is lower.
Maternity and Paternity Benefits for Miscarriages UK
Miscarriages are categorised as any stillbirth that occurs before the end of the 24th week of pregnancy. Unfortunately, parents who experience a miscarriage are not eligible for maternity/paternity leave or maternity/paternity pay.

Mothers who become ill following a miscarriage are entitled to sick leave. If your illness is as a result of the miscarriage, it will be treated as a pregnancy-related illness, which has no time limit for absence.

Mothers are under no obligation to inform employers about a miscarriage. However, if you do take time off work due to an illness following a miscarriage, it will be treated as sick leave which has a cap of 28 weeks during which you'll be entitled to statutory sick pay.

Parents who need time away from work to heal and grieve their loss after a miscarriage can request for compassionate leave. However, compassionate leave is unpaid.
Understand Your Paternity and Maternity Rights
All employees in the UK have a legal right to maternity or paternity leave and pay, whether they're working remotely or from the office. Understanding your rights as an employee is critical in ensuring fair treatment from your employer. Knowing what to report to your employer and when can help you streamline communication and get rightful compensation when needed.

Likewise, employers should stay informed on the laws governing employee management and grant leave and other benefits as stipulated by the law. Shiftbase can help you manage your employees, including those who work from multiple locations. The Shiftbase app helps companies create and manage employee schedules, time-track and manage absence requests for a smooth management process. Sign up today to get started and get a 14-day free trial.
Employee
Regulations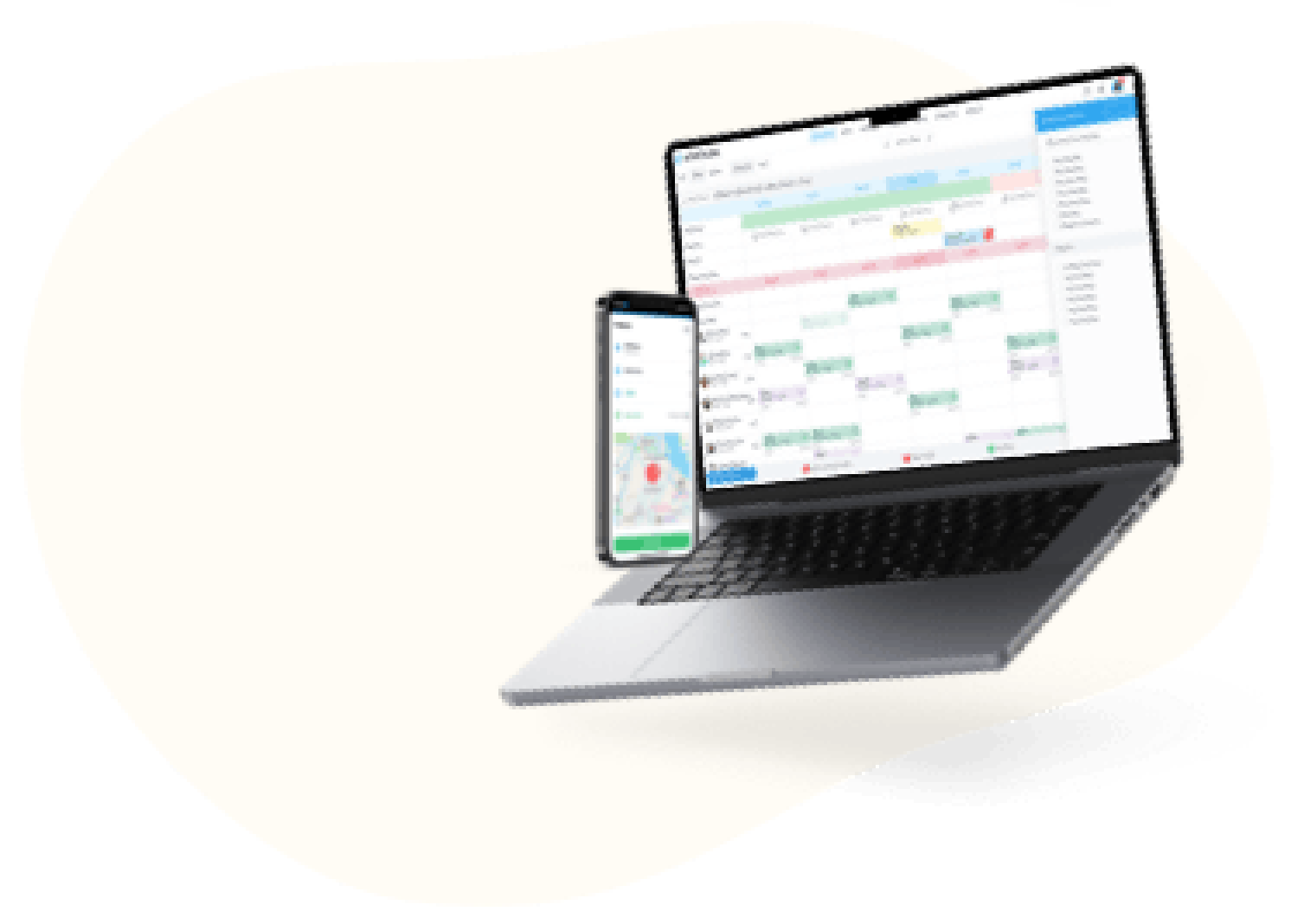 Workforce management software from Shiftbase