29 September 2022

Employee scheduling software saves you time and gives great convenience
Especially in these hectic corona times, according to experienced planner Ramona Christiaans of GGD West-Brabant, switching to a simple and fast employee planning and time-tracking system pays off. "Due to the rapid growth in the amount of corona test lanes, source & contact investigation, and additional staff, our work schedule in Excel was no longer adequate and we now use Shiftbase."
All GGDs in the Netherlands are working hard to set up and run as many safe and smoothly functioning corona test lanes as possible. In addition to GGD West-Brabant, another five GGDs use Shiftbase's employee scheduling software. Individual test lanes outside the GGD also use Shiftbase for their work schedules.
What else does the GGD do besides these corona tasks? Around 12,000 GGD employees in the Netherlands - such as doctors, nurses, researchers, prevention officers, and policy staff - work to prevent and control infectious diseases daily. These include general communicable disease control, tuberculosis control, sexual health, and traveller vaccinations. Other important tasks of the GGD are youth health care up to the age of 18 - including the implementation of the national vaccination programme, public mental health care (OGGZ) and implementation of prevention programmes.
Corona crisis task GGD
The first corona notification at GGD West-Brabant was at the end of February 2020. "From then on, we were on standby with a crisis team to scale up when necessary," says Ina Klingenberg - GGD Process Leader Corona in the West Brabant region. "This meant that GGD staff could switch from their regular tasks to corona tasks immediately. And that was badly needed in the first few months."
Testing, testing, testing
The majority of GGD staff has been working on their regular tasks again since June 2020. Additional workers and temps have been recruited for the various corona tasks. Klingenberg: "In mid-October, we were taking about 2,000 tests per day in West Brabant, in early November this was about 2,500. At the start of the new year, this number exceeded 4,000 per day, not even counting the tests we take at people's homes."
"On our four testing lines, we need more than 40 staff every day: coordinators, buyers with the infamous long cotton swab, a turner and the 'before' and 'after' support staff who check all the data in the national database beforehand and process the sampling tubes in it after sampling. It is intensive work."
Source and contact investigation
For source and contact research (bco), about 35 staff are deployed in West Brabant per day, supplemented by staff from the national pool of bco callers. The number of bco callers in West Brabant doubles in the coming weeks. Together with corona call centre staff, test lanes and administrative support, between 300 and 400 staff are now working at the GGD in West Brabant to combat the Covid-19 virus. "Logically, the need for a better planning system arose," says Klingenberg.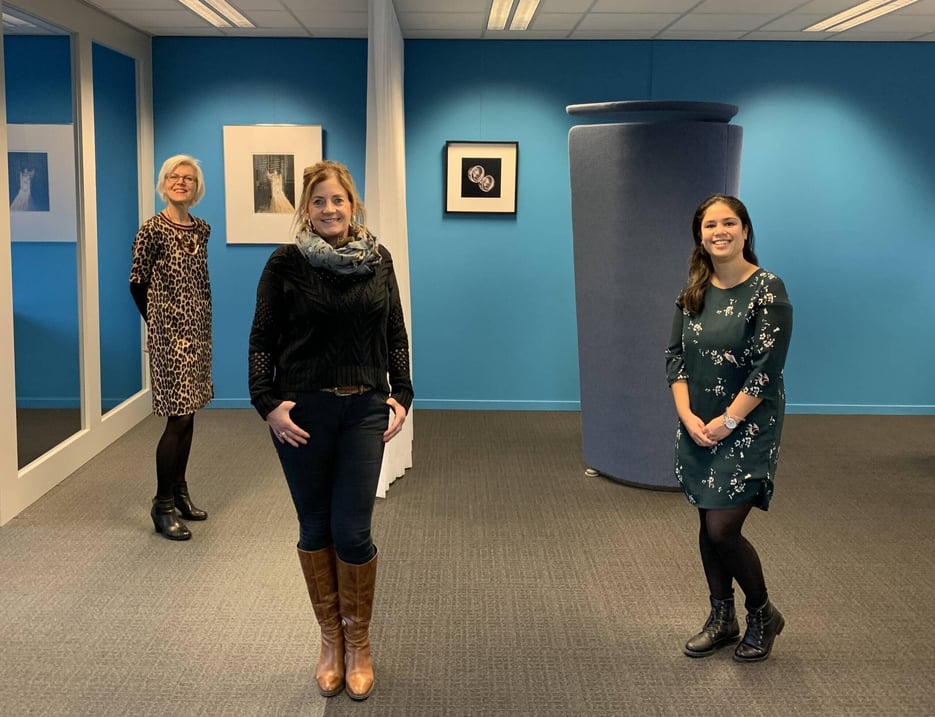 From left to right: GGD West-Brabant staff Ina Klingenberg, Corona process manager, Corona staff planners Monique Luijten and Ramona Christiaans
No more planning in Excel
"Until recently, we used a well-structured Excel file for planning corona staff in our region," says Ramona Christiaans of the Corona Planning Office at GGD West-Brabant. "In the initial phase with one test street, we were able to work well with that. The sharp increase in activities such as the GGD's test lanes, bco's and other corona tasks, and thus the increase in the number of employees, made planning in Excel too laborious and prone to errors. The puzzle became too complex. We wanted to get rid of requesting and processing availability by e-mail and making manual changes in various tabs in Excel. Also, e-mailing print screens of work schedules via e-mail to all employees, is now thankfully a thing of the past."
After researching other GGDs and with the help of an external agency, they found a suitable system for their employee scheduling, time-tracking and absence requests: Shiftbase. Within a month of the decision, the software was fully installed and up and running. "Despite the necessary time investment, the benefits are already paying off, even in these hectic and dynamic corona times."
Working quickly and simply
"Shiftbase is very user-friendly, clear and fast. It gives us a good work schedule for all employees at the different test locations and the different shifts. The system also clearly shows employees' hours worked, rates and leave and absence days. Inexperienced planners can, for example, add data of new employees and temporary workers and adjust data with minimal instruction. New test locations and shifts can be added with a simple click on the + button. Young and old people can use it easily," is Christiaans and Klingenberg's experience.
Up-to-date work schedules, hours and leave
Employees receive login details and instructions via e-mail. After installing the Shiftbase app on their phones, they enter their availability and see the work schedule for the next two weeks at any time. This can also be done via the browser on their computer. Christiaans: "The planners and employees are very enthusiastic and find it an easy system to work with. Is an employee scheduled at two locations at the same time or too many days in a row? Then Shiftbase notifies the planner. Employees can swap with each other digitally, on which we still give final approval."
Coordinators, for example, quickly and easily enter the actual hours worked by temporary workers at the test lanes and the bco. "No more paper time sheets for temporary workers. This accurate digital recording of hours serves as the basis for invoicing the temporary agencies. And also very important: the huge time savings compared to Excel, the easy-to-create reports and the link with finance and HR," Christiaans says enthusiastically.
Help from Shiftbase experts
GGD West-Brabant had the personnel planning in Shiftbase 100% in order, six weeks after the start. Christiaans: "That's very fast for a new system in a time of scaling up. It meets all expectations, we haven't encountered any bumps, which I think is unique for a new system. And in case of questions? Then we contact the experts on the Shiftbase helpdesk, always easily accessible and immensely helpful."
Text: Noor Backers
Photographer: Image Works
Customer stories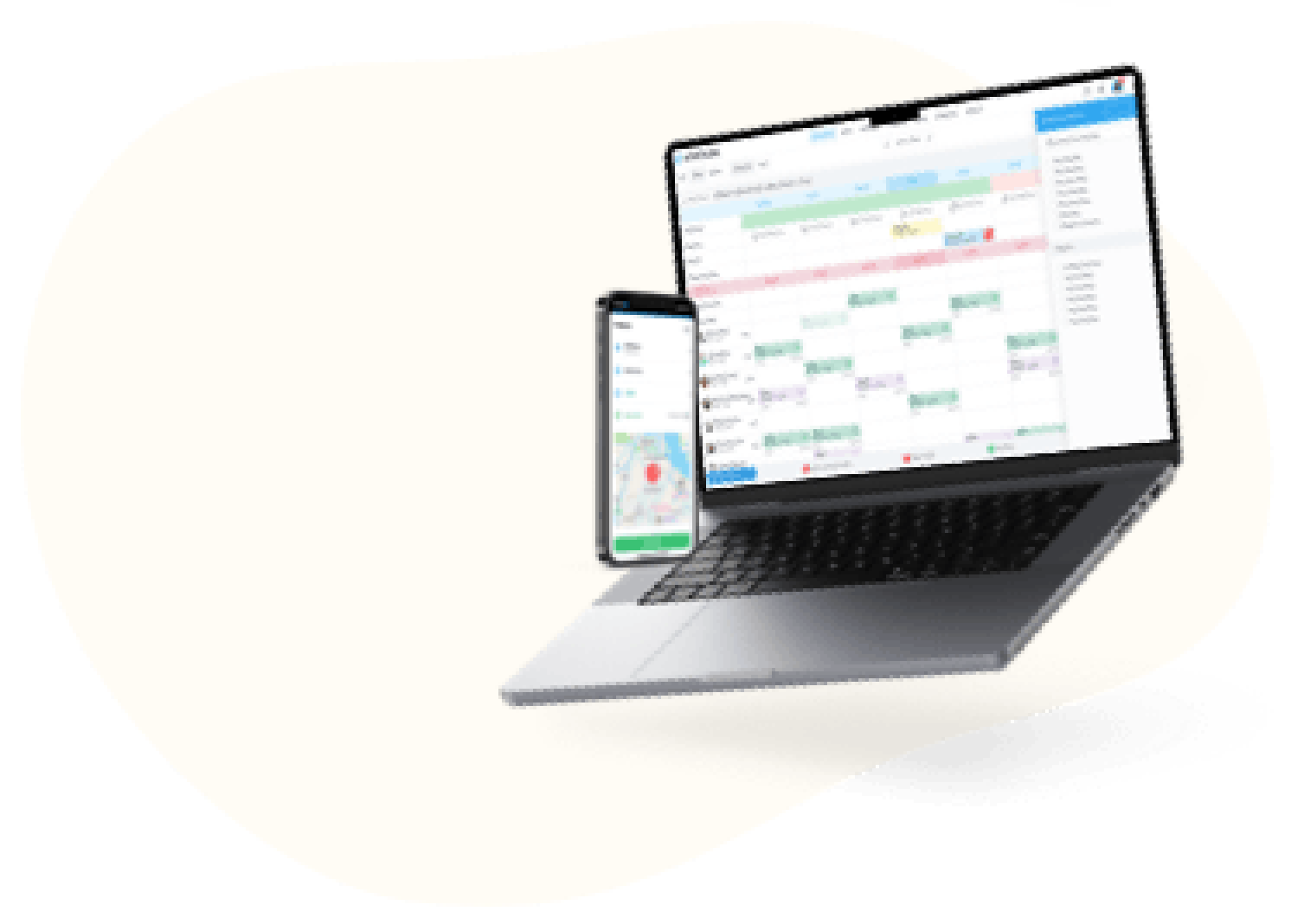 Workforce management software from Shiftbase