7 December 2021

We are getting used to it more and more. We are working towards a new standard. This means that these measures must be taken into account in various places. One of the places where it is crucial to act quickly is the office. But how do you get this done well and safely? Are there any clear guidelines yet? This blog post will further address what this means for your office and how to get started, so that everyone can come to the office safely.
The new standard at the office
As you may have thought, the layout of the building and the shop floor will have to be adapted. According to various studies, 60% of the workplaces will no longer be able to be used in an average office building. In other words, places need to be removed and the shop floor should be rearranged so that 6 feet away is kept at all times. You could disable or even remove workstations altogether to make sure people don't start using them secretly either. You could also think of creating certain walking routes or even one-way traffic. As a result, people will cross each other less often. In addition, it may be important that measures are taken in areas where people accumulate more quickly, such as toilets or lifts.
In addition to the public workplaces, the meeting rooms also need to be examined. An important first step in this is to reduce capacity. Another consequence of the new policy in the office is that not everyone can come to the office at the same time. So it's important to have a schedule ready to make sure that everyone knows when they're working from home or is supposed to come to the office. Don't be afraid to involve the employees in this process, so that it is clear and feasible for everyone. In terms of working from home, you could possibly put the remaining contents on loan to those who do not have a workplace at home that meet the Occupational Health and Safety Standards.
What can I do to manage this?
Only with each other can the office become a safe workplace again. The 6ft norm forces reflection and more flexibility. In this regard, however, it is important that everyone has clarity on what is expected of them. With the help of the personnel planning and time tracking software from Shiftbase you can make clear and easily feasible schedules. This ensures that the office will once again become a safe and social workplace for everyone. Just as this will be expected to fit as much as possible within the standards of social distancing.
Covid-19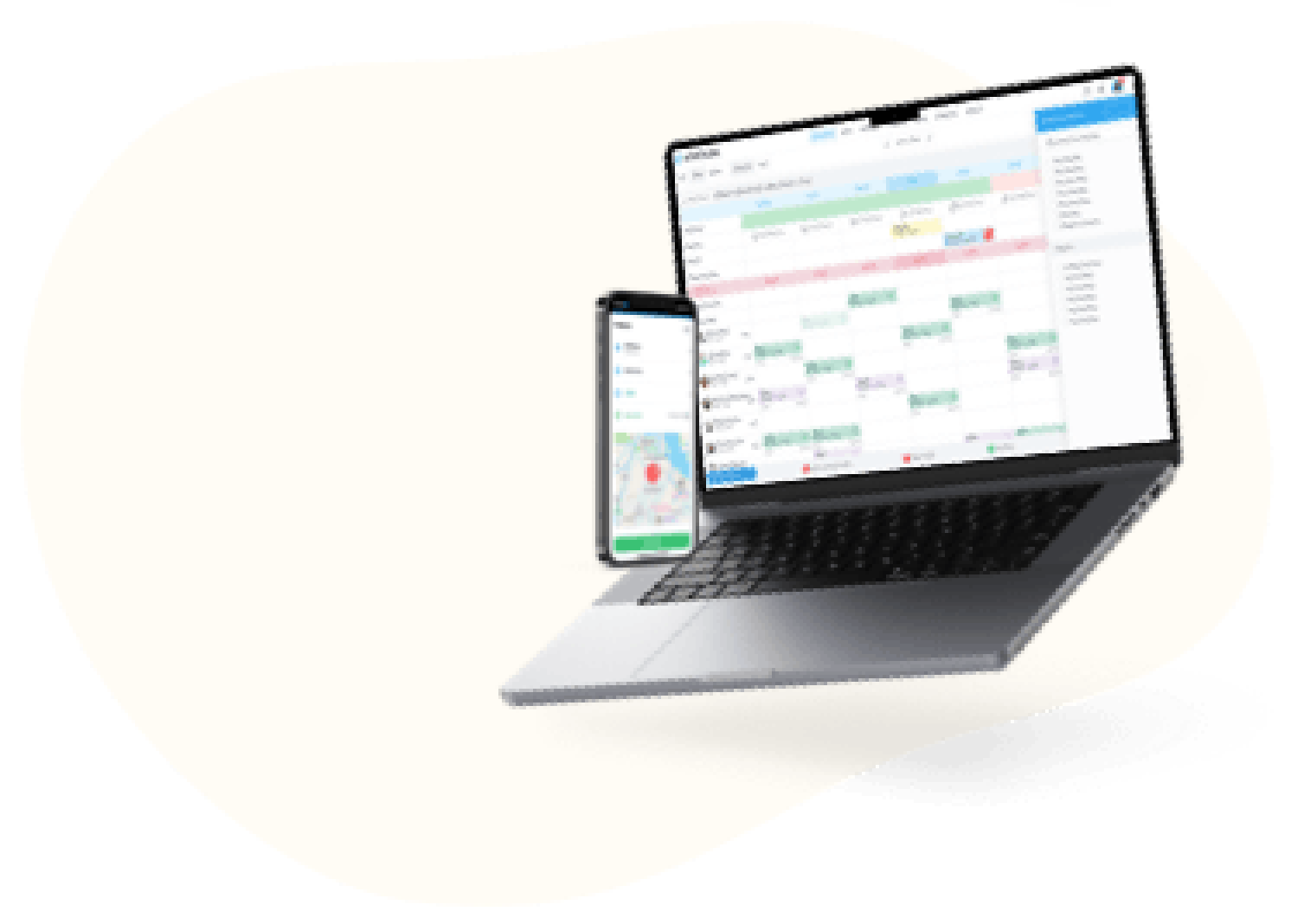 Workforce management software from Shiftbase