7 December 2021

As an entrepreneur and employer, it seems that every day you don't have enough time in relation to the amount of work that awaits you. That's why you look for ways to use that precious time efficiently and consciously. What we often hear is that employers have the idea that they spend a lot of time on registering and processing the worked hours of their employees. Time, that is at the expense of other activities or having to recruit additional staff for this. The solution to this problem is closer than you think. Working with a time registration system ensures a faster, clearer, and more reliable way of working.
Which benefits does a time registration system bring you as an employer?
Working with a time registration system gives you a clear overview of the number of deployed employees and the number of worked hours. This allows you to quickly find out whether your company scores well in terms of wage costs and terms of workload. Thanks to this system, you can estimate the needs of your company in time and adjust your planning on time.
Because every workday for every employee is registered, you always have an overview of who is and was present at the company and when. This report gives you all the useful information to get started. It also makes it easier to pay wages and other premiums and benefits. The chance of errors due to human actions is avoided here.
What are the benefits for your employees?
A time registration system will not only provide benefits for you, but your employees will also quickly experience the added value. Their overtime is always correctly tracked and they are also given the responsibility to re-register each shift. This creates trust that is an enormous added value for the working atmosphere. Thanks to the digital time registration they know that every minute they have worked is counted and that their wages are always paid correctly and on time. No matter how much your employees like to work for you, their salary is and remains an important factor. A clear and well-arranged process of time registration can make a good contribution.
Would you like to have an introduction?
You can quickly and easily get acquainted without obligation with the free planning software from Shiftbase. You will quickly discover all the benefits it brings to your company, the time saved, as well as the cost savings from them. From a free planning software account, you can easily switch to the total package in which the possibilities are endless and you can get rid of those annoying Excel files for good, where an error can always creep in, and with which you can never have all the data you need in one report.
Create your free account and run the time registrations of your employees completely digital and transparent. Do you have specific questions for your company? Do you want additional functions in the system? Would you rather get a demo first? Feel free to send an email or call us and we will be happy to answer all your questions.
Time-tracking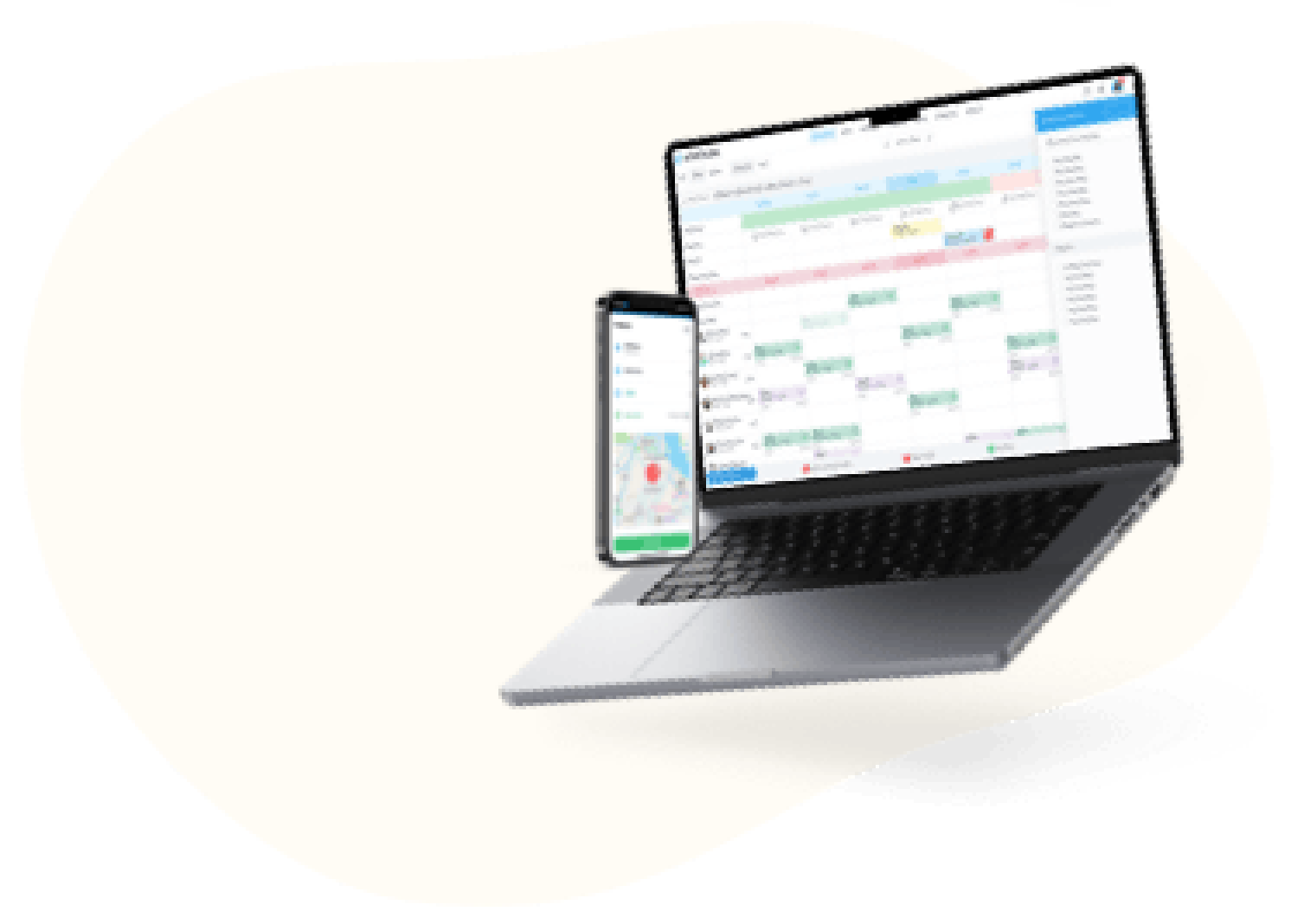 Workforce management software from Shiftbase