9 March 2022

Ahh, rest breaks. The beautiful 20 minutes to recharge, eat our food, and put our feet up. But wait, rest break requirements? They exist? What now?
Employee law is no joke. If you get it wrong, or overstep the set boundaries, you're going to have a bad time. It's very, very important to know the law surrounding this, as the penalties are no joke.
So let's get into the specifics. What you should do, and what you shouldn't do.
Rest Break Requirements & The Law
Luckily, you can find a general overview of UK rest break law through the link here. But allow me to summarize which exact laws are at play, so you can do your own in-depth research.
The Specific Laws
The Working Time Regulations 1998 – The main law that specifies rest breaks, all the way down to the specific type of worker.
Equality Act 2010 – This law highlights special privileges aimed at workers that have disabilities, or are vulnerable minorities.
The legislation listed are the 2 main ones to keep in mind, but the UK government website has brief, and easy to understand, overviews of each. You don't have to spend hours figuring it all out, fortunately!
Penalties
If there is an issue with time not being allocated properly, an employee can bring this up at a tribunal. If the problem hasn't been rectified, and has been proven by law to be a correct breach, you can face an unlimited fine, and the employee can be paid compensation.
Furthermore, if the equality act is broken, for example, if you have a protected characteristic under the law, and your time is being withheld due to it, the employer can be fined based on something called "injury to feelings". Depending on how severe the situation is, the fine can be from £900 to £42,900.
The Legal Requirements
Now that you know what's at stake, let's make things as crystal clear as they come.
The Details
What is a rest break, if you didn't already know? The official description of one is a period of time away from work duties. It's up to the employer if these are paid, and if there's a need to stay on the premises. This will usually be highlighted within an employment contract.
Adults over 18 are entitled to the following breaks:
Weekly rest periods
Breaks between shifts
Breaks during work time
Annual Leave
Depending on the type of break, this can take place either at the workplace itself, or at the employees homes.
Rest breaks are mandatory for 20 minutes, if the employee's working hours are over 6 a day. If the hours are exactly 6 hours, the break is not mandatory.
Employees are entitled to 11 hours of rest a day, and 24 hours of uninterrupted rest, every 7 days. As for annual leave, employees have the right to 5 to 6 weeks, if they choose to take it.
The Human Side of Things
Whilst it's imperative that the law be followed, it's also important to know that you have free rein on breaks after the fact.
Offering more rest time to your employees is a safer way to make sure you're not skirting the line of legality. And, of course, your employees will be more thankful to you if you give them a little extra.
Depending on the type of work, this can also lead to fewer mistakes in the working process, due to the employee being better rested.
The legality of breaks is something to consider, but if there are bigger penalties to be had elsewhere in the workplace, it may be in your best interest to not make rest breaks something you have to worry about.
Breaks Between Shifts
To go further into breaks between shifts, let's specify the exact requirements.
The Specifics
As stated, if an employee is working more than 6 hours a day, and is over 18, they are entitled to 20 minutes of interrupted time a day.
What they do in this time is unrestricted, unless stated in their employment contract, that the break must take place on work premises. Otherwise, the break can consist of a tea break, lunch break, or even catching up on their own working projects.
The time the break can happen has to legally be in the middle of the day. It cannot be at the start or the end of the workday.
The work break is void if you, as the employee, tell them to get back to work during their interrupted break time.
Employers have the right to waive two things. If smoke breaks are allowed, or if the break itself is paid or not.
Should You Track The Breaks?
Depending on the type of work, you can set up a rota system to keep track of employees working times. This can make sure that time is accounted for, and place the responsibility upon the employee.
It can be a double-edged sword, however. Just because time is recorded, it doesn't change the actual time spent at work, or in breaks.
There's also a possibility that the system itself can break, and leave you scratching your head at the times employees are held accountable for. This is a small risk, but it is up to you whether you wish to take it, for the sake of the law.
Under 18 Years Old?
Rest breaks are different for employees under 18, so it's important to know the differences between over 18 rest breaks.
More Break Time
Under 18's are entitled to a 30-minute rest break if they work more than 4.5 hours, rather than 6 hours and a 20-minute work break.
The daily rest they have to take is 12 hours, and the weekly rest is 48 hours.
The age range for this group is above school-leaving age and 18. Generally, this is 16 to 18-year-olds. This applies to normal employee work contracts, as well as apprenticeships and traineeships.
Compensatory Rest
Young workers are also entitled to compensatory rest breaks if the work means they're not entitled to normal rest breaks.
These rest breaks can be taken after any rest they've missed, as long as it's within the period of 3 weeks.
Working Hours & Break Rules
With any type of work, there may be simple differences based on employee's right to a rest break.
Do They Apply To Everyone?
Yes and no. In general, the common types of workplaces, like retail and sales, will be entitled to the normal amount of rest breaks listed.
But there are exceptions. Transport drivers follow a different set of rules, due to the nature of their work. For example, drivers must receive 11 hours of daily rest, with an unbroken 45 hours of rest every week. You can find the full details here
Make Sure
It's incredibly important to make sure that you are following the right set of rules for your industry. You can't apply normal working rest breaks to drivers, as listed above.
Each specialized industry may come with its own set of laws and regulations, and the penalties can be a lot bigger in certain cases. Consult a law expert to make sure you're following the appropriate protocols, or research yourself.
Summary
Rather than rely on a laborious and manual employee shift tracker, it may be in your best interest to work with something that allows complete transparency between you and your employees, from the comfort of their phones and devices.
Shiftbase has a clean user interface, making it easier for your employees to know when their shifts are. It also includes a live time tracker, so you know exactly when to send them home after a hard day's work.
Try out Shiftbase for free, with no hidden costs. Work smarter, not harder.
Click here for part 2 on the law of rest break requirements.
Regulations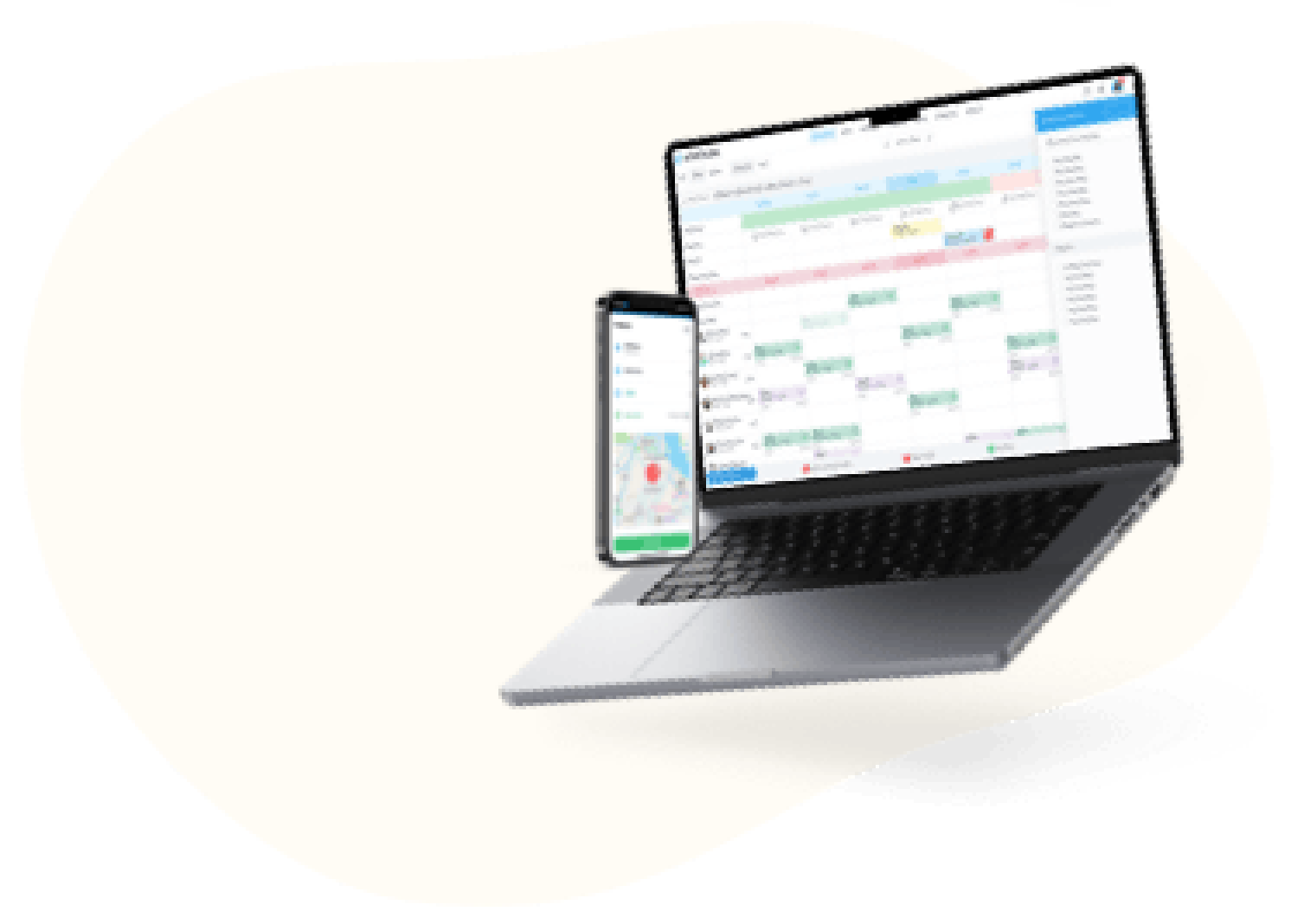 Workforce management software from Shiftbase