Safeguard Your Business: A Comprehensive Guide to Business Continuity Management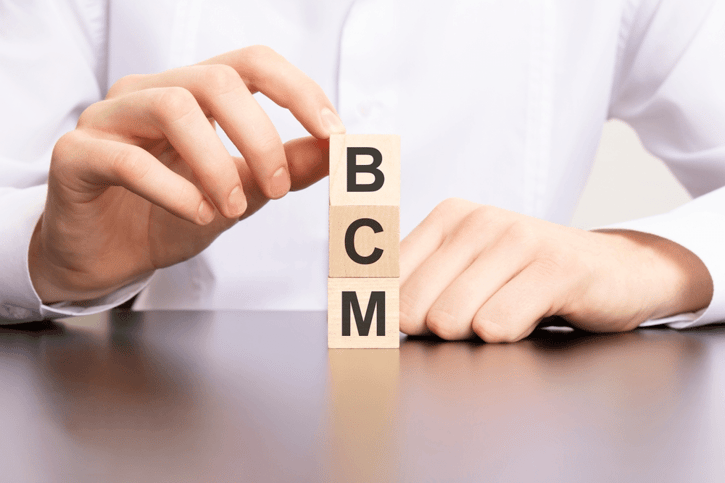 What is business continuity management?
Business continuity management refers to an organization's proactive planning and preparation to uphold business operations or promptly recover after a disaster, such as fire, flood, or cyber-attack. It also entails identifying potential risks.
Business leaders aim to anticipate and handle potential crises by developing preventive measures. They will then verify the effectiveness of these procedures through testing and regularly evaluate the process to ensure its relevance and validity.
BCM framework: the building blocks of resilience
Policies and Strategies
Continuity management encompasses responding to natural disasters or cyber attacks and creating, testing, and implementing policies and procedures in the event of an incident.
The policy should clearly outline the program's scope, key stakeholders, and management structure while emphasizing the importance of business continuity and governance during this phase.
One aspect of creating and modifying a business continuity plan checklist is determining who is accountable for it, while another is identifying the team in charge of its execution. Proper governance helps clarify what can be a chaotic situation for everyone involved.
Defining the scope is important as it explains what business continuity entails for the organization.
Does the plan cover maintaining the functionality of applications, availability of products and services, accessibility of data, or safety of physical locations and people? To ensure clarity, businesses should specify which aspects of the company are included in the plan, such as revenue-generating components, external-facing areas, or any other subset of the organization.
During this phase, it's important to assign roles and responsibilities.
The roles required for managing disruption can either be based on job function or tailored to the specific type of disruption. In all cases, it is important to communicate and receive support for the policies, governance, scope, and roles.
Business Impact Assessment
The impact assessment is a process that helps you identify the data your company holds, where it's stored, how it's collected, and how it's accessed. It also determines which data are the most critical and how much downtime is acceptable if that data or apps become unavailable.
Although companies strive for 100% uptime by implementing redundant systems and storage capacities, there may still be instances where this goal is not achievable. During this stage, it is essential to determine the recovery time objective, which is the maximum duration needed for restoring applications to a functional state in the event of a sudden service interruption.
Additionally, companies need to be aware of their recovery point objective. This refers to the maximum amount of time that data can be lost before it would become detrimental to the business and its customers. Another way to think of it is as the level of acceptable data loss.
Risk Assessment
To ensure enterprise safety, it is essential to identify potential threats such as bad actors, internal players, competitors, market conditions, political matters (both domestic and international), and natural occurrences. Creating a risk assessment is crucial in developing a plan for addressing these threats.
The process of risk assessment aims to identify various potential risks that may affect the organization.
The first step is to identify potential threats, which can have a wide range of effects. This involves:
The impact of personnel loss
Changes in consumer or customer preferences
Internal agility and preparedness to react to security incidents by creating a plan.
Financial volatility
Companies that operate under regulation should consider the possibility of non-compliance, as it could lead to severe financial penalties and fines, greater scrutiny from regulatory agencies, and the loss of reputation, certification, or credibility.
It is essential to describe and provide details for every risk. The organization should evaluate each risk's likelihood and possible impact in the following step. Probability and potential are essential factors to consider during the risk assessment process.
After identifying and ranking the risks, the organization should determine its risk tolerance. They need to focus on urgent and critical matters that need addressing. This stage involves finding potential solutions, evaluating them, and determining their cost. The organization should prioritize which risks to address based on their probability and cost.
The risks that have been ranked must be assessed to determine which ones will be tackled initially. It is important to note that this is not a one-time event and should be revisited regularly to accommodate any new risks that may emerge due to technological changes, geopolitical factors, and competition.
Validation and Testing
It is important to regularly monitor, measure, and test potential risks and their impacts. After implementing plans to mitigate these risks, they should also be evaluated to confirm their effectiveness and cohesiveness.
Incident Identification
To ensure business continuity, it is crucial to define what qualifies as an incident clearly. This definition should be included in policy documents and the specific actions or factors that can activate the incident alert. Once activated, the business continuity plan should be implemented, and the team should be prepared to respond accordingly.
Disaster recovery
Can you explain the distinction between business continuity and disaster recovery? Business continuity refers to the overall framework for operations and policy-making, while disaster recovery is concerned explicitly with responding to incidents.
Disaster recovery aims to identify and address risks to respond to specific incidents. It involves deploying teams and taking action to mitigate the effects of a disaster but is not the same as broader planning.
After an incident, a key task is to hold a debriefing to evaluate the response and make necessary plan revisions.

Employee scheduling and Time-tracking software!
The role of communication and managing business continuity
Effective communication plays a crucial role in managing business continuity. This includes crisis communication, which involves establishing clear and transparent channels for communication with customers, consumers, employees, senior management, and stakeholders.
Consistency in communication strategies is critical before, during, and after any incident. All messaging should be accurate, consistent, and delivered with a unified corporate voice.
Related: The Power of Internal Communication in a Modern Business World
In crisis management, multiple levels of communication are necessary. This includes developing tools to track progress, identify critical needs, and address issues. Although different groups may require different types of communication, the information provided should be consistent across all sources.
Resilience and reputation management
Not having a business continuity plan poses significant risks. If a company fails to prepare, it will not be equipped to handle urgent problems.
These risks can make a company unprepared and cause additional problems, such as:
Cloud-based servers, systems, and applications may experience downtime, and even a few minutes of downtime can lead to significant revenue loss.


Frequent or prolonged periods of downtime can damage the trust and loyalty of customers and negatively impact a business's reputation and brand identity. This can result in a loss of customer retention.


Financial services, healthcare, and energy industries can face regulatory compliance risks. Severe consequences may arise if the systems and data are not operational and accessible.


Consider establishing a business continuity management program today.
Properly managing business continuity involves ensuring data protection and integrity. If data is lost, the consequences can be catastrophic.
A systematic approach to business continuity planning should be a part of the organizational culture. This approach can help businesses to recover critical activities more quickly.
Conclusion
Business Continuity Management (BCM) is an essential strategy for organizations looking to ensure the continuity of their operations in the face of disruptions. By proactively identifying risks, assembling a cross-functional BCM team, and regularly reviewing and updating your plans, you can keep your organization operational—no matter what comes your way. With the proper BCM framework and strategies in place, you can safeguard your organization's future success
Frequently Asked Questions
While BCM and DR are geared toward helping organizations recover from disruptions, they're not quite the same. BCM is a broader approach that focuses on ensuring the continuity of critical business functions. In contrast, DR is a subset of BCM that deals with recovering IT systems and infrastructure.

In today's fast-paced, interconnected world, disruptions can strike at any time—and the consequences can be severe. A well-designed BCM plan can help your organization minimize the impact of disruptions, protect your reputation, and ensure long-term success.

There's no one-size-fits-all answer to this question, as the frequency of reviews and updates will depend on your organization's unique circumstances. However, as a rule of thumb, reviewing your plan at least annually or whenever significant changes occur in your organization or the business environment is a good idea.
Management
Written by:
Rinaily is a renowned expert in the field of human resources with years of industry experience. With a passion for writing high-quality HR content, Rinaily brings a unique perspective to the challenges and opportunities of the modern workplace. As an experienced HR professional and content writer, She has contributed to leading publications in the field of HR.
Disclaimer
Please note that the information on our website is intended for general informational purposes and not as binding advice. The information on our website cannot be considered a substitute for legal and binding advice for any specific situation. While we strive to provide up-to-date and accurate information, we do not guarantee the accuracy, completeness and timeliness of the information on our website for any purpose. We are not liable for any damage or loss arising from the use of the information on our website.
Save time and money
Workforce management software from Shiftbase
Try for free