Employee Induction: Best Practices and Tips for Employers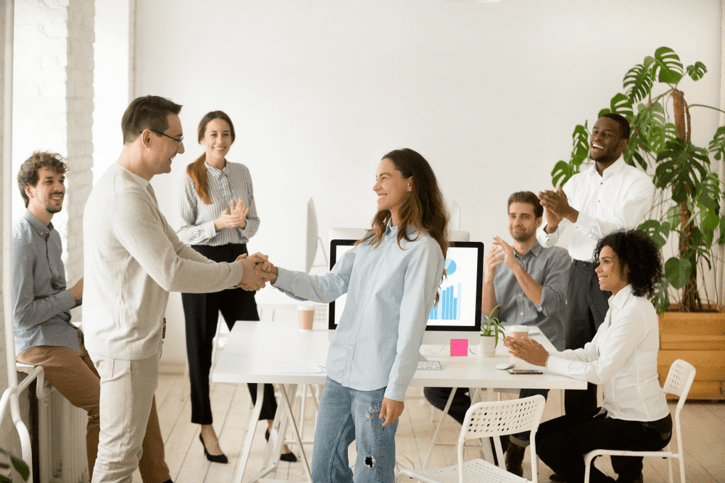 What is an employee induction?
Employee induction is a process whereby new employees are given information about their roles, responsibilities, and the company they are joining. The induction process is designed to help new staff members settle into their new roles and feel comfortable in their new workplace.
Inductions can vary in length and content, but typically they will cover topics such as the company's history, culture, and values; an overview of the department or team the new employee will be joining; and any specific information that the employee will need to know to perform their role (such as health and safety procedures).
Inductions are an important part of the onboarding process, and they can help to ensure that new employees hit the ground running and can contribute to the company from day one.
What are the purpose and need of employee induction?
Employees must work with their co-workers and supervisors. Consequently, they must integrate themselves with the company, its work, and its policies and practices. A lack of attention to induction and orientation can lead to high turnover, confusion, time wastage, and expenditure.
What are the key components of employee induction?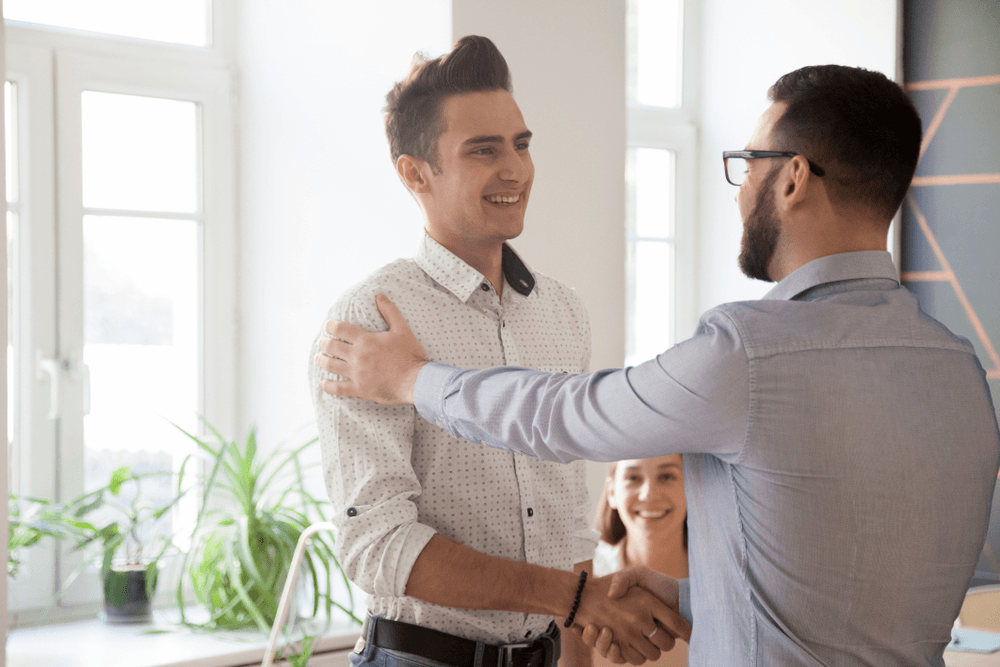 An employee induction should include the following components:
A welcome from the employer:
The most important part of an employee induction is ensuring that all new hires feel welcome and supported by their management team. It's important to spend time getting to know each person personally and understand their interests, strengths, weaknesses, and goals for their career at your company.
An introduction to the company:
It would help if you also ensured that each new employee knows what they'll be working on and how they'll fit into the company strategy so they feel valued as individuals within your team. You'll want to give them a brief overview of who you are as a company and what makes you unique so they can quickly identify with your mission statement or vision statement if applicable.
A tour of the workplace:
This can include looking at facilities, equipment, offices, or other areas that might be unfamiliar or intimidating for someone starting out in their career at your company. It's important to help each new hire feel comfortable in their surroundings so they can be productive from day one.
An introduction to the team:
It's essential that each new employee feels like they have a support network from the very beginning. Spend time introducing them to everyone they'll be working with daily, including their direct supervisor, and point out any helpful resources that might be available.
A review of company policies:
You'll want to ensure that each new employee is aware of your company's policies and procedures so they can adhere to them. It can help prevent any misunderstandings or issues down the road.
Employee induction checklist:
An employee induction checklist can be used to structure employee inductions. Due to this, the induction can cover all the key components and be successful.
Employee feedback: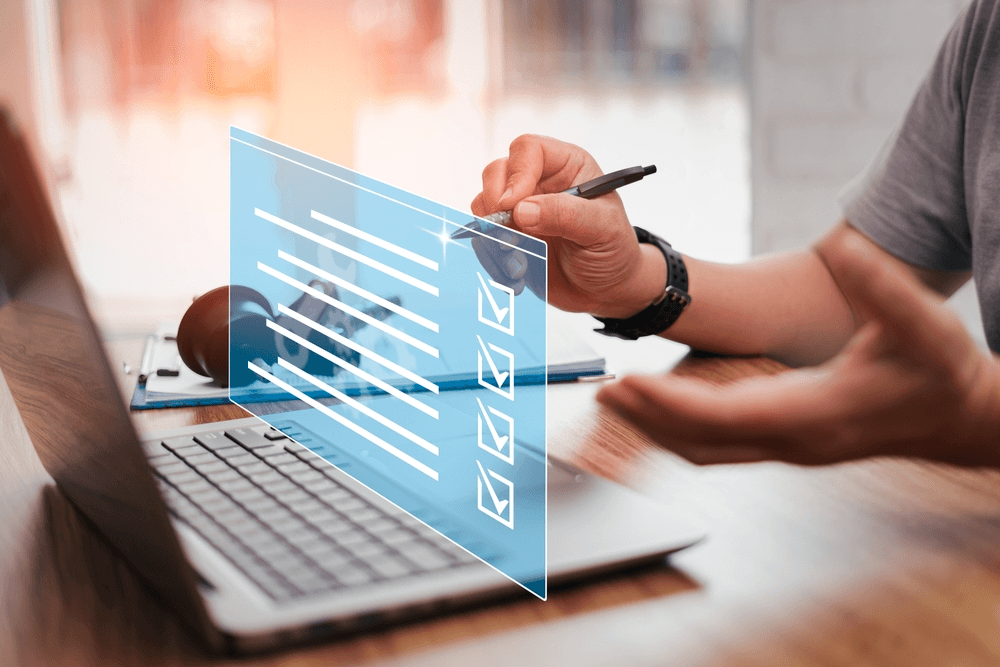 It is important to ask for feedback at the end of an employee induction. A successful induction can be ensured by ensuring employee satisfaction with their experience. It is essential to include them in the onboarding process.
Employers and employees can build trust through these programs by engaging and motivating employees, improving productivity, and improving employee engagement. Employee inductions should always include a checklist that covers all the key components. Employee feedback is essential at the end of induction to ensure it is successful.
What are the main steps for employee induction?
The employee induction process consists of three steps. These include:
General orientation:
The general orientation is an introduction to the new team member, including a brief description of the company, its history, and its mission. It also provides information about the company's culture and values. The general orientation should take place within the first 30 days of employment.
Specific orientation:
This step is closely related to the previous one, providing additional details about how you will work in your new position, what skills are required for the job, etc. It also includes your responsibilities and what you can expect from your managers. This step should take place within the first 90 days after starting work at a company.
Follow-up orientation:
This step is performed when a new change in your role or responsibilities requires more clarification from your manager or supervisor during the training or onboarding process. It should occur within six months of induction (up to six months afterward). The goal is to ensure the new employee is settling in well and provide any additional support they might need.
What are the advantages of employee induction?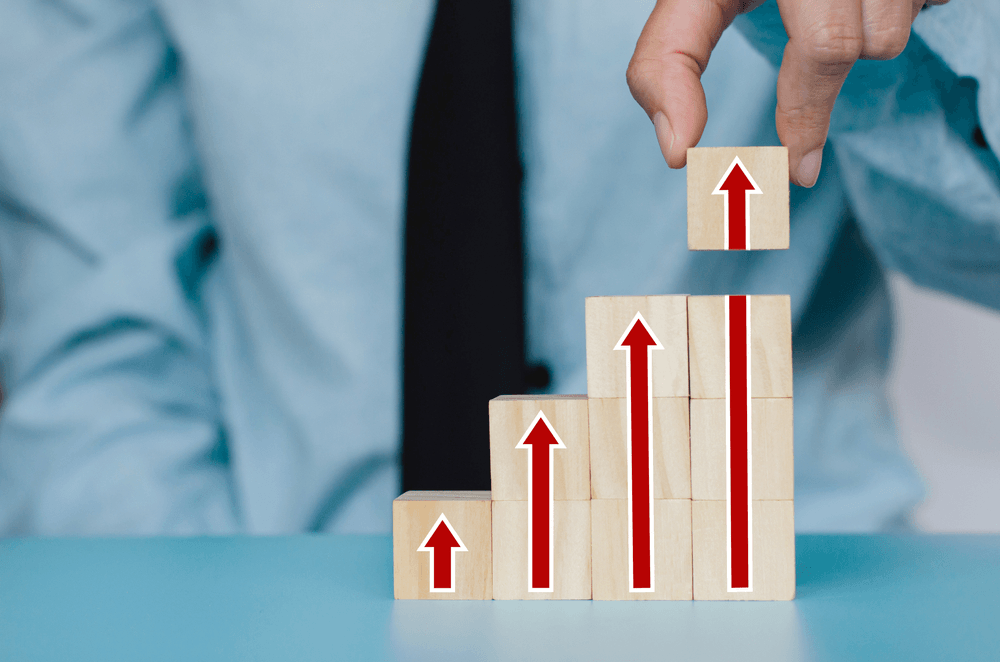 There are many benefits of a successful employee induction program. For example:
Reduced employee turnover:
A good induction program will help you retain your best employees and attract new ones. This is because it creates a positive working environment and helps to create a sense of belonging to the organization.
Increased productivity:
When employees feel valued and understood, they are more likely to do their jobs well, which leads to increased productivity and better customer service. A new employee induction program also encourages two-way communication between managers and employees, leading to improved productivity and customer service.
Improved engagement:
An effective induction program creates a sense of engagement among employees. A company culture message can be sent before an employee starts work (for example, outlining the company's culture) or during the first few weeks of employment.
Encourages two-way communication:
A well-designed induction plan encourages communication between employer and employee. This two-way communication helps to establish trust and mutual respect.
Builds trust:
A company's induction program is a way to develop trust with employees through an ongoing process. For example, if employees feel that their rights are being respected and that their job is secure, they are more likely to trust their employer.

Employee scheduling and Time-tracking software!
What are the main stages of employee induction?
An employee's induction includes four main stages:
Pre-arrival:
The pre-arrival stage is between your hiring and your new employee's arrival at work. This is where you are notified of their arrival date and time and any other relevant information about them. You may also receive details regarding their accommodation and travel expenses if these have yet to be paid for by your company.
Arrival
The arrival stage is when your new employee arrives at work, usually a few days after starting their first day. During this time, you will meet your new employee and introduce yourself to them, as well as explain their role in the company. At this point, you can also introduce them to any other colleagues who are already working for the company.
Training
The training stage is where new employees begin training with the rest of the team at the start of their employment with your company. You will arrange any induction training courses or other events to help them get up to speed quickly on how things work in your organization so that they can become an integral part of it as soon as possible.
Follow-Up
Once an employee has been fully trained, it's important to make regular visits back to work to check how they are getting on and if there's anything you can do to help them further. This is also an opportunity to offer feedback on their work and performance.
What is a good employee induction program?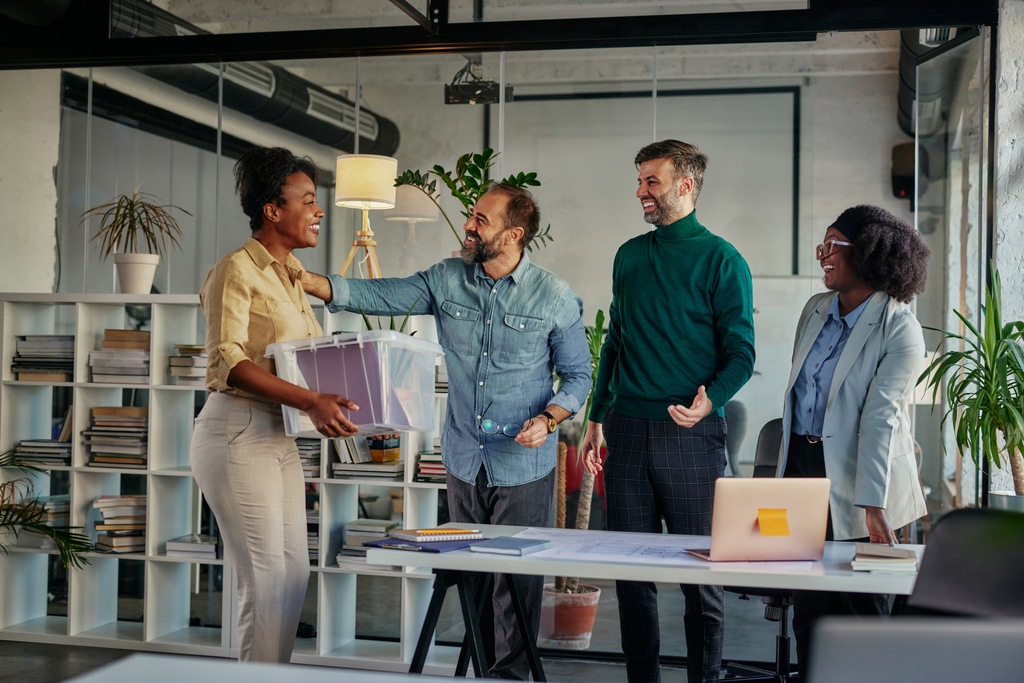 A successful employee induction program is one that:
Adapts to the employee's background: A standard induction program may not appear as personal and may seem as if there is no connection to the employee it is meant to induct.
Provides a mix of session types: One-on-one and group discussions mix to create various sessions.
Is partially delivered: An employer can give employees information about the induction process sometime before their start date. A sense of value can be created before an employee even starts working there.
Mentorship involves a partner: Establishing positive work relationships with colleagues is vital to a new employee's success.
Creativity enhances the learning environment: Employers need not stick with traditional classroom training. Innovative induction ideas include drumming stress reliever sessions and theater workshops.
Encourage employee feedback: Some employers use employee feedback to improve their induction programs in the future.
Who should do the employee induction?
Employee inductions can involve a variety of people. The HR department needs to lead this process, but others should support it. It is because it should be delegated to them in various ways.
However, HR is in charge of sharing details like employment contracts (collecting info like payroll information, signing forms, emergency contact details, etc.), policies, and company codes of conduct.
An employee's supervisor or manager should be involved in the induction process. They'll be able to clear up any confusion about their new role.
Team members are also great at integrating new employees into their teams and helping them learn their new roles more quickly; being paired with a team member will make integrating the new employee easier.
What makes an induction program successful?
Effective inductions provide a positive first impression of a company by being timely, organized, and engaging. Educate new employees about the company's history, culture, and values, set forth its mission, and inspire new employees to join the organization. Additionally, they provide them with valuable information, such as the names of the people they need to know in the industry.
It's important to induct a new hire well so that he can build relationships with his team and the organization as a whole. He will also ensure he gets off to the best possible start.
An induction program that needs to be better thought through or more full-on can indicate a good program. Generally, new employees lament feeling overwhelmed, bored, or having to "sink or swim." They may feel confused and less productive as a result. A newly hired employee may need help to re-engage if she becomes disengaged. The recruitment process must be restarted in the event of her departure.
Management
Written by:
With years of experience in the HR field, Carin has a lot of experience with HR processes. As a content marketer, she translates this knowledge into engaging and informative content that helps companies optimize their HR processes and motivate and develop their employees.
Disclaimer
Please note that the information on our website is intended for general informational purposes and not as binding advice. The information on our website cannot be considered a substitute for legal and binding advice for any specific situation. While we strive to provide up-to-date and accurate information, we do not guarantee the accuracy, completeness and timeliness of the information on our website for any purpose. We are not liable for any damage or loss arising from the use of the information on our website.
Ready to try Shiftbase for free?
Save time and money
Ready to try Shiftbase for free?
Try for free