The Role of Your HR Department: Driving Organisational Success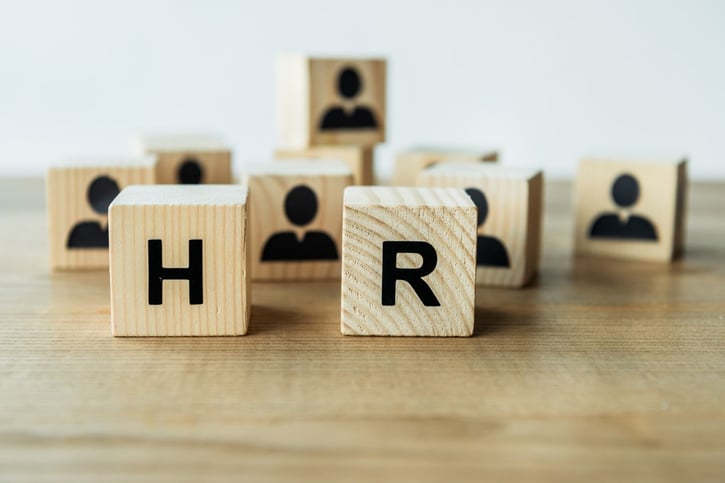 What is an HR department? (Quick Answer)
The HR (Human Resources) department is a critical function that manages various aspects of the employee lifecycle, including talent acquisition, onboarding, benefits and compensation, performance management, employee relations, training and development, and HR strategy implementation.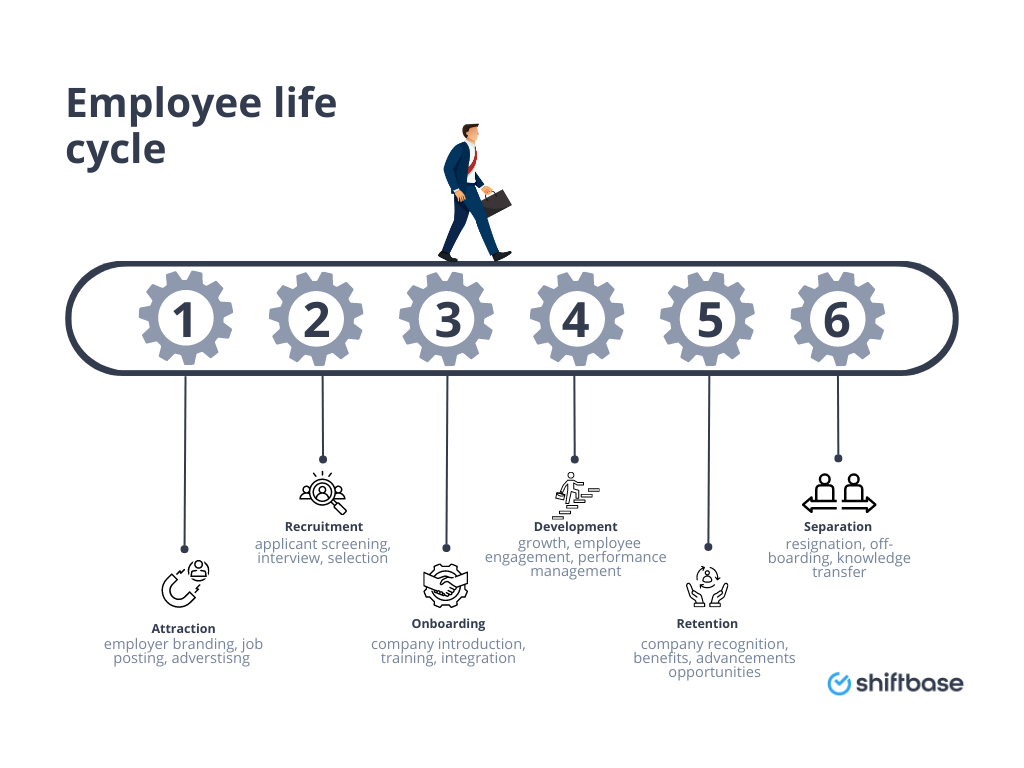 It serves as a strategic partner to the organization, attracting, retaining, developing, and engaging employees while ensuring compliance with employment laws and regulations.
The role of the HR department in an organization
HR departments play a critical role in shaping the workforce and contributing to the organization's overall success. Here, we will delve into the six major roles of an HR professional department and provide a detailed overview of the activities involved in each role.
1. Talent Acquisition and Recruitment
The talent acquisition and recruitment function of an HR department are focused on finding and attracting qualified candidates to fill open positions within the organization. This role involves several activities, including job posting and advertising, resume screening, conducting interviews, checking references, and making job offers.
Step 1: Identifying the Needs of the Organization
The first step in talent acquisition is identifying the organization's hiring needs and creating job descriptions and specifications for open positions. HR departments work closely with hiring managers to understand their requirements and expectations for a particular role.
Step 2: Advertising
Based on this information, HR teams create job postings and advertise them through various channels such as job boards, career websites, and social media platforms.
Step 3: Resume Screening
Once applications are received, HR departments conduct resume screening to shortlist candidates who meet the job requirements. This may involve reviewing resumes, cover letters, and other application materials to assess candidates' skills, qualifications, and experience. Shortlisted candidates are then invited for interviews, which may be conducted in person, over the phone, or via video conferencing.
Step 4: Interviews
During interviews, HR teams assess candidates' suitability for the role through various methods such as behavioral interviews, technical assessments, and personality assessments. They also check references provided by the candidates to verify their credentials and background.
Step 5: Onboarding
Once the hiring decision is made, HR departments extend job offers to successful candidates and negotiate compensation packages, benefits, and other terms of employment. HR teams also oversee the onboarding process, which includes completing new hire paperwork, conducting orientation sessions, and facilitating the integration of new employees into the organization.
2. Employee Development and Training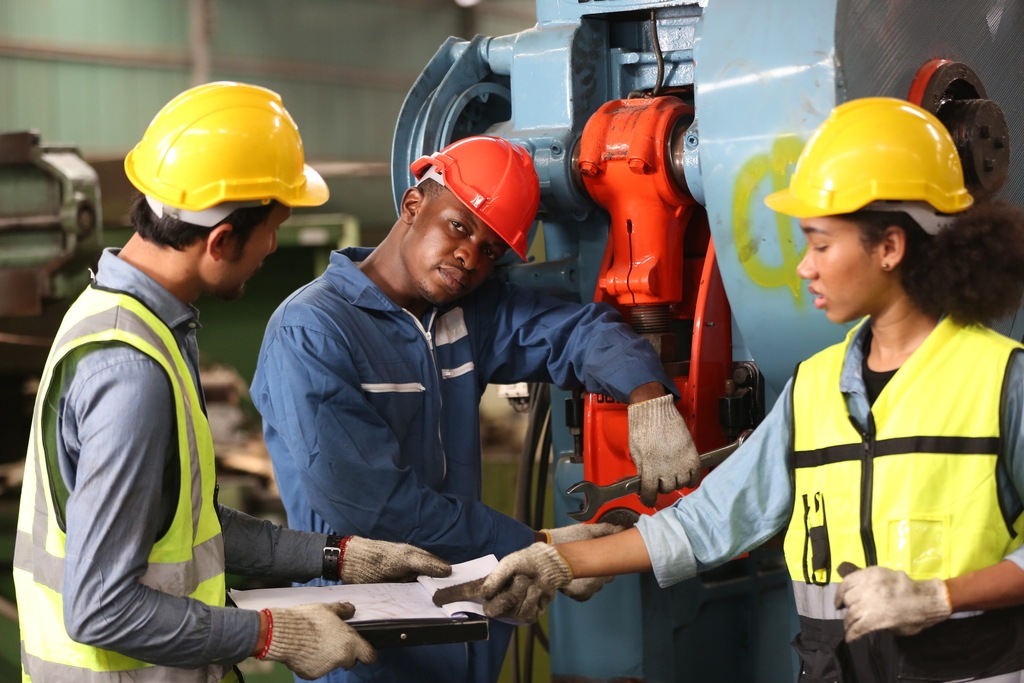 The employee development and training function of an HR department focuses on enhancing employees' skills, knowledge, and capabilities to improve their job performance and contribute to the success of the organization.
This role involves activities such as conducting training needs assessments, designing and delivering training programs, and monitoring employee development progress.
Training Needs Assessments
Human Resources departments conduct training needs assessments to identify employee skill gaps and development opportunities. This may involve collecting feedback from employees, managers, and other stakeholders and analyzing performance data to determine areas that require improvement. Based on the findings, HR teams develop training programs that address the identified needs.
Designing and Delivering Training Programs
Training programs can include various methods such as classroom training, online courses, workshops, seminars, and on-the-job training. HR departments design and deliver training programs that are aligned with the organization's strategic goals and objectives.
They may also partner with external training providers or subject matter experts to deliver specialized training in areas such as leadership development, technical skills, safety training, or compliance training.
Monitoring Employee Development Progress
HR departments monitor the progress of employee development and training initiatives to assess their effectiveness and make necessary adjustments.
This may involve evaluating the impact of training on employee performance, collecting feedback from participants, and analyzing data to measure the return on investment (ROI) of training programs.
3. Employee and Labor Relations and Conflict Resolution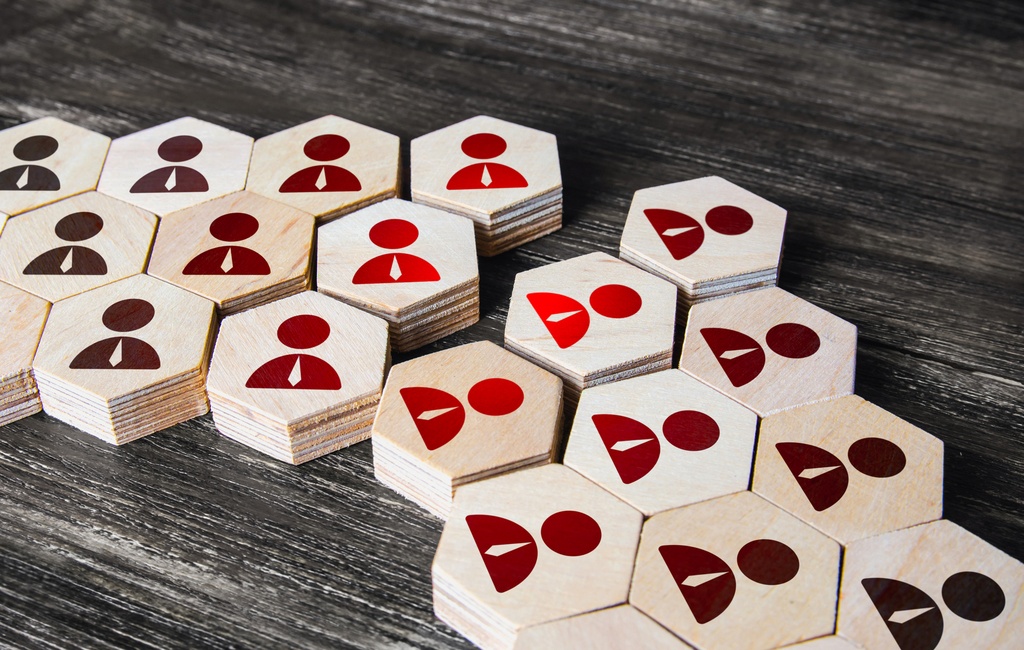 An HR department's employee relations and conflict resolution function focuses on maintaining positive relationships between employees and managing conflicts or disputes that may arise in the workplace. This role involves activities such as regarding labor relations, promoting open communication, resolving conflicts, and addressing employee grievances.
Promoting Open Communication
HR departments play a crucial role in both workplace safety and creating a positive work environment by promoting open communication among employees and encouraging a culture of respect and inclusivity.
HR teams facilitate effective communication channels, such as regular team meetings, town halls, and feedback mechanisms, to foster collaboration and prevent misunderstandings or conflicts.
Resolving Conflicts
When conflicts or disputes arise among the company's employees, HR departments act as mediators and facilitate conflict resolution processes.
This may involve conducting investigations, gathering facts, and meeting with relevant parties to understand the issues and find mutually acceptable solutions.
HR teams may also provide coaching or counseling to employees to improve their interpersonal skills and constructively resolve conflicts.
Addressing Employee Grievances
In addition, HR departments handle employee grievances and complaints by providing a formal process for employees to raise concerns and ensuring that grievances are addressed promptly and fairly. This may involve conducting investigations, documenting findings, and resolving grievances appropriately.
HR departments also ensure compliance with company policies, labor laws, and regulations related to employee relations and provide guidance to managers and employees on appropriate workplace behavior and conflict resolution techniques.
4. Compensation and Benefits Management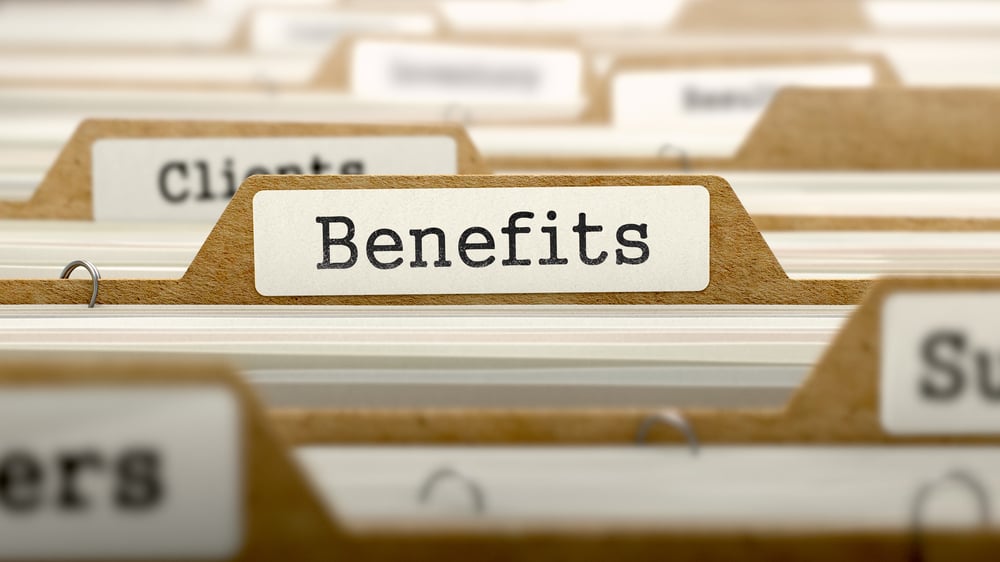 An HR department's compensation and benefits management function involves designing, implementing, and managing the organization's compensation and benefits programs to attract, retain, and motivate employees. This role includes activities such as conducting market research, developing compensation strategies, managing payroll, and administering employee benefits.
Market Research
HR departments conduct market research and analyze industry data to ensure that the organization's compensation programs are competitive and aligned with the market trends.
Developing Compensation Strategies
Based on this research, HR teams develop compensation strategies that take into consideration factors such as job responsibilities, performance, and market benchmarks. Compensation strategies may include components such as base salary, bonuses, incentives, and equity-based compensation.
Managing Payroll
HR departments also manage the payroll process, ensuring that employees are accurately paid and that payroll taxes and other deductions are withheld and remitted to the appropriate authorities. This involves maintaining accurate payroll records, calculating and processing payroll, and preparing payroll reports for internal and external purposes.
Administering Employee Benefits
In addition to compensation, HR departments administer employee benefits programs, such as health insurance, retirement plans, paid time off, and other fringe benefits.
This includes managing benefits enrollment, communicating benefit options to employees, handling benefits-related inquiries, and coordinating with benefit providers and vendors.
Numerous organizations offer employee assistance programs as a valuable benefit to support their employees who may be facing personal difficulties.
5. Performance Management and Appraisal
An HR department's performance management and appraisal function involves designing, implementing, and managing performance management programs that align with the organization's goals and objectives.
This role includes activities such as setting performance expectations, conducting performance evaluations, providing feedback, and facilitating performance improvement plans.
Setting Performance Expectations
HR departments work with managers to set performance expectations for employees that are aligned with the organization's goals and objectives. This may involve:
Developing performance metrics
Defining performance standards
Establishing performance goals and targets.
HR teams also provide guidance to managers on how to effectively communicate performance expectations to employees and set performance goals that are specific, measurable, achievable, relevant, and time-bound (SMART).
Conducting Performance Evaluations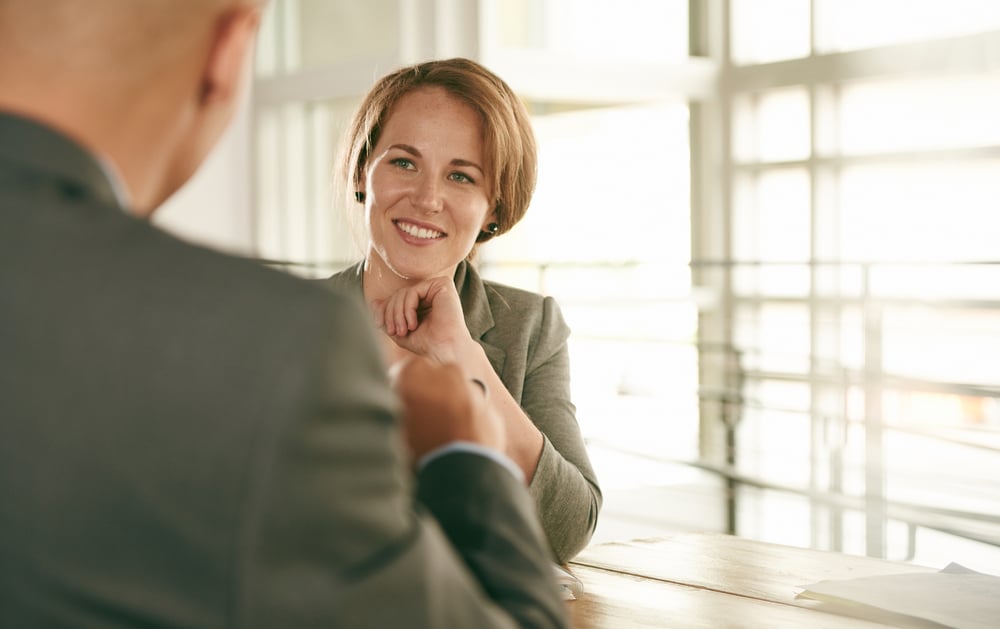 HR departments also conduct performance evaluations to assess employees' performance against the established performance expectations. This may involve:
Conducting periodic performance reviews
Collecting feedback from managers and peers
Evaluating employees' performance based on objective criteria
HR teams also facilitate performance calibration sessions to ensure consistency and fairness in performance evaluations.
Providing Feedback
Based on the performance evaluations, HR departments provide feedback to employees on their performance, including strengths, areas for improvement, and development opportunities. HR teams may also provide coaching and guidance to employees on enhancing their performance and achieving their goals.
Facilitating Performance Improvement Plans
In cases where employees' performance does not meet the expected standards, HR departments may facilitate performance improvement plans (PIPs) in collaboration with managers.
This may involve setting clear expectations, providing additional training or resources, and monitoring progress. HR teams may also support managers in making decisions related to promotions, transfers, or terminations based on performance evaluations.
6. HR Strategy and Policy Development
An HR department's HR strategy and policy development function involves aligning HR practices and policies with the organization's overall strategic goals and objectives.
This role includes activities such as developing HR strategies, creating HR policies and procedures, and monitoring compliance with HR policies and regulations.
Developing HR Strategies
HR departments work closely with senior leaders and other stakeholders to develop HR strategies that are aligned with the organization's overall business objectives. This may involve:
Conducting a thorough analysis of the organization's internal and external environment
Identifying HR challenges and opportunities
Developing strategies to address them.
HR departments also ensure that HR strategies are communicated effectively to all employees and stakeholders and that they are integrated into the overall business planning process.
Creating HR Policies and Procedures
Once HR strategies are defined, HR departments develop HR policies and procedures that support implementing these strategies. HR policies and procedures provide guidelines and frameworks for how HR-related matters are handled within the organization. This may include policies related to
Recruitment and selection
Onboarding
Performance management
Employee relations
Compensation and benefits
Training and development
Furthermore, HR departments continuously review and update HR strategies and policies to ensure their relevance and effectiveness in a changing business environment.
This may involve conducting research, benchmarking against industry best practices, and soliciting feedback from employees and stakeholders.
HR departments also anticipate and address emerging HR trends and challenges, such as changes in labor laws, technological advancements, and demographic shifts, and adjust HR strategies and policies accordingly.

Employee scheduling and Time-tracking software!
Conclusion
The HR department is an indispensable part of any organization, playing a pivotal role in managing human resources and ensuring the success of the organization.
By implementing effective HR strategies, policies, and practices, HR departments create a positive work environment, attract and retain top talent, promote employee development and engagement, and ensure compliance with laws and regulations.
HR professionals must comprehensively understand federal and state employment laws, including but not limited to Title VII of the Civil Rights Act, the Fair Labor Standards Act, the National Labor Relations Act, and various other rules and regulations.
Management
Written by:
Rinaily is a renowned expert in the field of human resources with years of industry experience. With a passion for writing high-quality HR content, Rinaily brings a unique perspective to the challenges and opportunities of the modern workplace. As an experienced HR professional and content writer, She has contributed to leading publications in the field of HR.
Disclaimer
Please note that the information on our website is intended for general informational purposes and not as binding advice. The information on our website cannot be considered a substitute for legal and binding advice for any specific situation. While we strive to provide up-to-date and accurate information, we do not guarantee the accuracy, completeness and timeliness of the information on our website for any purpose. We are not liable for any damage or loss arising from the use of the information on our website.
Ready to try Shiftbase for free?
Save time and money
Ready to try Shiftbase for free?
Try for free