Working Student Jobs: Regulations and Benefits Explained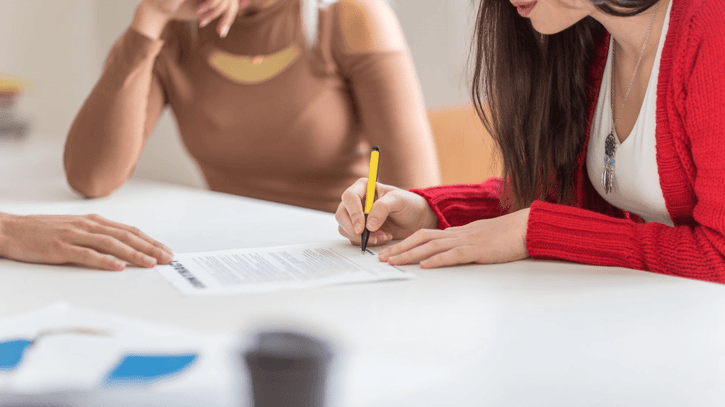 Definition: What is a working student contract?
A student worker contract is a formal document that sets out an active student's employment terms. This type of contract is typically used in industries where working students are well known, e.g. B. in gastronomy or retail. The contract should contain information about the student worker's duties, remuneration, and other relevant details.
What information should students fulfil before being hired as working students?
An employer must meet the following requirements before a student can be hired as a working student:
The company must be willing to employ the students.
The working hours of the students should not exceed 20 hours per week.
The student must be enrolled in an educational institution.
He may have studied a maximum of 25 semesters.
His study records are not yet complete.
The maximum employment period per year is 26 weeks, whereby you can also work more than 20 hours.
Students use a contract if they don't work as mini-jobbers with 450 euros a month but are looking for better-paying employment.
What is the difference between a student assistant and a working student?
Student assistants typically earn more than minimum wage and are employed by universities. As with mini-jobs, they are usually employed by the university.
A temporary student job is often much more exciting than working at a supermarket checkout. In most cases, it is about applying the first content of the course in practice.
On the other hand, a working student begins his professional career with a position in a company. Working students are still enrolled at school but are already allowed to work up to 20 hours a week.
Employing a student in a company is a win-win situation for the student and the employer. After completing their studies, both sides gain valuable contacts and experience.
In general, student assistants are better paid than working students. In addition, the assistant positions are usually geared towards a specific project and have a fixed end date. On the other hand, working students typically work in retail or catering, with no end in sight.
Students must present proof of study to their employer before starting work. If their status changes, they must inform their employer immediately.
What are the advantages of a working student contract?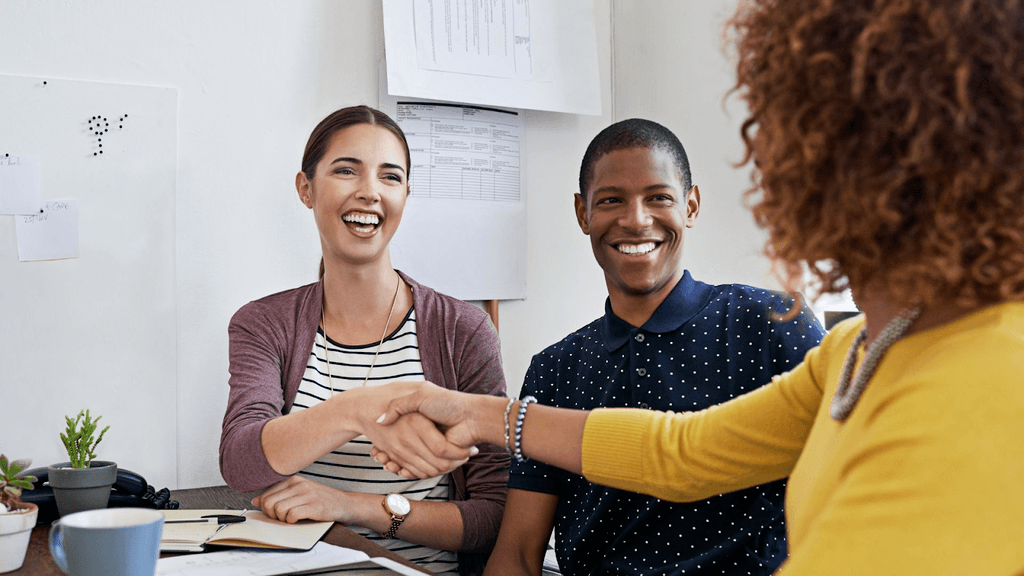 A working student contract has several advantages.
Firstly, it regulates the duties and remuneration of the working student. It can help to avoid misunderstandings between the working student and the employer.
Second, the contract can protect the rights of the working student in the event of a dispute.
Finally, the contract can offer financial stability to working students who combine their studies with paid work.
Working student contracts can help to avoid misunderstandings between the working student and the employer, protect the rights of the working student in the event of disputes and ensure financial stability.
When should a working student contract be used?
A student worker contract should be used whenever a company hires a student worker. You can use this contract for both full-time and part-time working students. A student worker contract should be used whenever a company hires a student worker.
Students working in the company
Students are a good opportunity for companies to hire qualified employees, especially in a shortage of skilled workers. The company not only receives eligible employees but also has the opportunity to continue employing them after they have completed their studies. And if they have already worked together successfully in the past. This way, companies can avoid lengthy recruitment processes and the associated training costs.
It is another reason why working students are attractive:
Working student relationships enable flexibility in the deployment of employees
The company can attract and retain young, creative talent
The company receives advertising from other students (employer branding)
After completing your studies, there is the possibility of taking over


Which information should be included in a working student contract?
A student worker contract should contain the following information:
Name and contact details of the student worker and the employer.
A description of the tasks of the working student.
The remuneration of the working student.
The working hours of the working student.
Date of start and end of the working student contract.



Employee scheduling and Time-tracking software!
Are there any content-related requirements for working student contracts?
Nevertheless, the employer must consider a few points in a working student contract. Employment contracts in mini-jobs differ fundamentally from working student contracts.
Employers should carefully interpret a working student contract about the holiday entitlement and the termination of the employment relationship because working students also have a holiday entitlement according to BUrlG 15, which is calculated as follows:
Holiday days of the employee * (weekly working days/weekly working days per week)
Employee's employment relationship ends differently than a traditional employment contract. With the conclusion of a working student contract, he loses his student status. It's not the graduation date. The results of the studies are communicated to the working students immediately upon receipt.
Working hours, holiday entitlement and illness
Below you will find a compact overview of the existing regulations, in which we give you a brief overview of the conditions under which working students are allowed to work.
Working hours and working student activities
Different rules apply on weekends and holidays. During the semester break, students can work 40 hours a week.
Danger! Working students are only allowed to work more than 20 hours per week for 26 weeks per year.
A contract as a working student: Holiday entitlement
Based on the average weekly working time of the employee, the holiday entitlement is calculated using the following formula:
Holiday days of the employee * (number of working days per week/number of working days per week)
Regulations in the event of illness of working students
The labour law provides that the employee continues to be paid his salary for up to 6 weeks after illness (also known as a continued salary payment in the event of illness).
The prerequisite for this is an employment relationship of at least four weeks and proof of incapacity for work using a certificate of incapacity for work, without the inability to work being self-inflicted.
Ordinance on the remuneration of working students
Minimum wage regulations apply to working student contracts, so other employees under student contracts receive an hourly wage of €9.60. The minimum wage will increase to €9.83 on January 1, 2022, and €10.45 on July 1, 2022.
However, you should also note that a student working in a company that pays a higher wage may also earn a extra money. To determine if this is appropriate, one should consider the scope and complexity of the job.
Social security for working international students
A working student contract offers the employer several advantages, particularly unemployment, health and long-term care insurance. A working student is neither subject to health nor unemployment insurance. The employer does not have to pay anything. Working students are usually either covered by free family insurance or private health insurance.
So you only have to pay 18.6% of the pension insurance contribution, which is shared between employer and employee.
At the end of your course
The first four months after your courses officially end will be considered vacation time, and you can work for up to four months or until your Student Visa expires (whichever comes sooner). After completing your course, your visa status will need to be changed if you wish to work full-time in the UK.
As a Skilled Worker, you may be able to apply up to 3 months before you expect to finish your course (the official completion date is stated on your CAS.) A graduate route may be available for those completing their degree courses in the summer of 2021.
Labour law limitations and terminations
The limitation of a working student contract should also be recorded as part of the contract, as with a conventional employment contract.
There are various options for terminating a student trainee contract:
The contract expires when the deadline expires
Student trainees complete their studies
Contract partners submit applications
For termination, Student trainee contracts have a notice period of four weeks. If the student trainee contract is terminated for common reasons, the employer must compensate the student accordingly. A notice period of two weeks applies to both parties during the probationary period, which generally covers the first six months of the employment relationship.
Is it possible to extend a student's apprenticeship contract?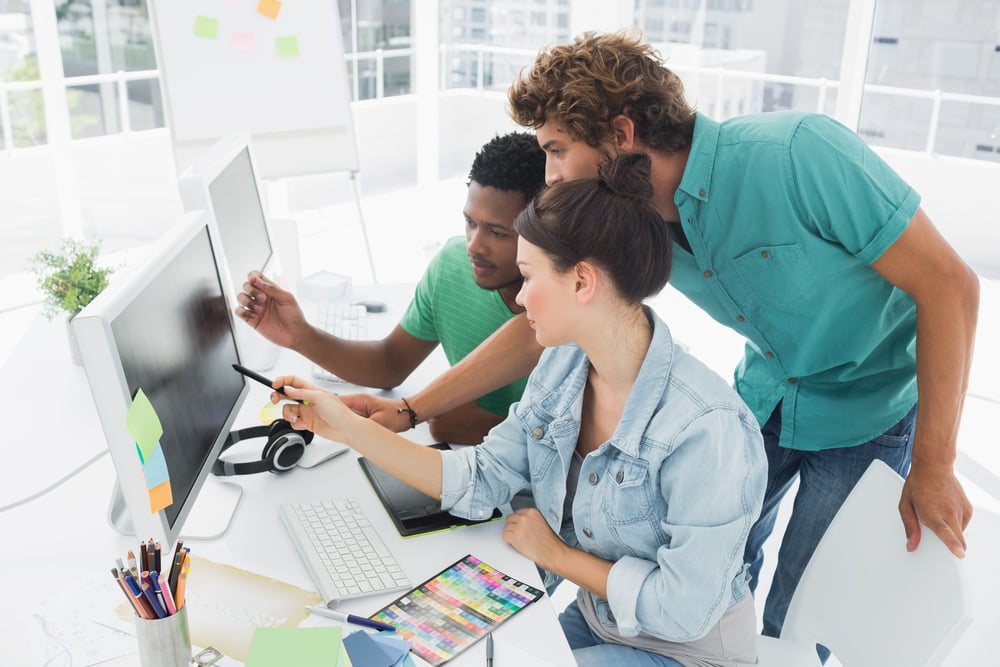 Yes, it is possible that you can generally extend temporary student contracts. To justify this extension, he must present several facts you should be aware of. These are listed in Section 14 of the Act on Part-Time Work and Fixed-Term Employment Contracts. The extension can also be based on the calendar. They can be made a maximum of three times within a maximum period of two years.
Mini-job and working student
In principle, you can work as a working student and take on a mini-job at the same time. However, it would help if you thought about how long you can work. Students can work up to 20 hours a week for all jobs, and if they exceed that limit by more than 26 weeks a year, they lose their Social Security benefits.
Template for creating an employment contract
If you want to create a contract for an intern, you can use a standard template for an employment contract. You should adapt the following points to the working status of students:
It would be helpful if you clearly defined the status of a working student.
Make sure you describe the activities in as much detail as possible.
Working hours during the semester break should be separated from the working hours to be performed during the semester following the 26-week rule.
Take advantage of the vacation policy.
Make arrangements for additional part-time work.
The parties can limit the contract if they agree to it.
Set the notice period.
It is not easy to create a standard template for a legal student work contract; You must consult with an employment law specialist at your company or hire a lawyer with expertise in employment law. If critical points arise, you can protect yourself in this way.
Working during your studies
Student visa holders may only work temporarily, not permanently. They can't be self employed, start a company, or be professional sportsperson or entertainers.
If you have a different visa, check with International Student Advice about working while studying. The Home Office gives instances of "engaged in business" in their immigration guidelines. Also:
Setting up a solo trader or partnerships and trading or establishing a commercial presence.
Working for a corporation in which you own 10% or more (even through a trust), or
Working as a director for a firm.
Even if you're working for a firm or customer outside the UK, this counts against your 20-hour limit.
Freelance work for an individual outside the UK (e.g. editing journal papers) counts as self-employment and is not authorized.
UKCISA has more about working while studying. They also offer a blog that discusses working while studying and forms of jobs that aren't allowed.
Employee
Management
Written by:
Eveline is an experienced HR expert with a passion for content writing in the field. She has distinguished herself by sharing her in-depth knowledge and insights into HR topics and trends through articles that are both practical and informative. Her experience and expertise in human resources add value, and she continues to dedicate herself to informing and inspiring peers with her well-thought-out and well-founded content.
Disclaimer
Please note that the information on our website is intended for general informational purposes and not as binding advice. The information on our website cannot be considered a substitute for legal and binding advice for any specific situation. While we strive to provide up-to-date and accurate information, we do not guarantee the accuracy, completeness and timeliness of the information on our website for any purpose. We are not liable for any damage or loss arising from the use of the information on our website.
Save time and money
Workforce management software from Shiftbase
Try for free