19 December 2022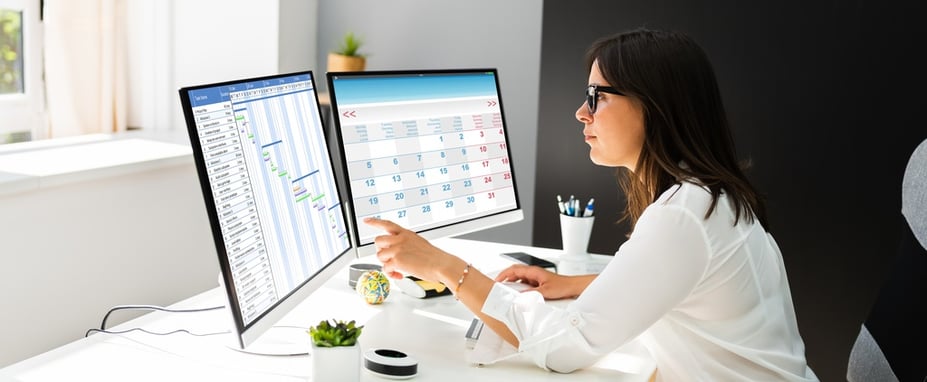 A staff rota is a document that lists the days and hours when staff members are required to work. This document ensures all shifts are covered and the correct number of staff members are present during each shift. You can also use it to assign specific tasks or duties to individual staff members.
While staff rota is critical to every business with employees, creating it from the ground up isn't always easy. But a template can simplify the scheduling process and free up more time to focus on core business activities.
What is a Staff Rota Template?
A staff rota is simply a work schedule or roster. It commonly includes shift information such as the location, start date, scheduled hours, tasks, and roles. An effective staff rota ensures work rotation occurs smoothly and employees are well-informed of their shift responsibilities.
That said, a staff rota template is a fill-in-the-blanks file. It provides the basic structure of employee schedules, so you don't have to create staff rotas from scratch. This also allows you to spend less time on rota planning and more on building your business.
Why is a Staff Rota Template Important?
A staff rota template encourages efficiency and repeatability. No reworking spreadsheets from scratch every time you create a work roster. As a result, you enjoy these advantages:
Easy to use:

It gives you a single, fill-in-the-blank structure to use in future work schedules, making the process seamless and straightforward. And the best part? Customising roles, start dates, shift times, as well as other structural information to your business needs is easy.

Saves time:

It is a guiding compass for all future work schedules. As a result, you won't waste time reinventing different staff rota structures every now and then.

Provides a detailed, well-structured work schedule format:

Staff rota templ

ates outline all essential details of a working schedule. T

hey ensure employees are well-informed of shift start times, responsibilities, and tasks.

Enhances consistency:

It ensures you use one format to make your staff rosters uniform. As a result, employees can quickly locate important shift information. Comparing work schedules also becomes easier.
5 Ways to Create a Work Schedule
Different ways of scheduling work exist for businesses. Some use traditional means like pen-and-paper, while others use spreadsheets. No matter the method you use, the question remains, is it the best option available?
Below, we explore different methods of creating a work schedule and their pros & cons to help you decide what's best for your business.
1. Pen and Paper
Some businesses with very few employees use pen and paper to plan their work schedules. It was the go-to schedule creation solution for years until online alternatives emerged. While it's the most basic, it does nothing to simplify creating a work schedule compared to its modern counterparts.
Pros
Cons
Difficult to distribute (requires digitising if you want to email the rota to employees)

Managing and communicating updates is difficult




2. Microsoft Word
As computer technology advanced in the 1980s, word processors like Word replaced the old-fashioned pen and paper in scheduling work. Businesses with few employees still use word processors to make simple rotas.
Pros
Easy to use

You can get it for free
Cons
Lacks readily-available basic features for creating a work schedule

Lacks a built-in solution to communicate changes to workers

Distribution challenges




3. Microsoft Excel
With ready-to-use rows and columns, the spreadsheet software was a big step from pen and paper. And even with the rise of robust solutions like scheduling software, Excel is still heavily used in the business world.
Pros
Free with affordable premium features (if you're paying for Microsoft 365)

Highly customisable

Powerful, especially if you've mastered Excel formulas and functions
Cons
Advanced functionality requires technical expertise

More distribution challenges than cloud-based solutions

Difficult to use with complicated shift patterns

Lacks a built-in communication feature to notify employees of changes in the work schedule




4. Google Sheets
Made by the world's largest search engine, Google Sheets is a born-in-the-cloud solution with many features similar to Microsoft Excel. It saves your work schedule in the cloud, so your employees can access the roster anytime, anywhere, from their devices.
Distributing the work schedule is also easy. You create your staff rota online and share it with all employees through one link. You can also assign editing privileges.
Pros
Free and easy to use

Access and edit the work schedule outside your premises

Easy to share the work schedule

Control who can edit or view the staff rota to prevent tampering

Communicate changes using the Comment functionality
Cons
It doesn't automatically notify specific employees of changes affecting their schedules

Advanced functionality requires technical expertise




5. Employee Scheduling Software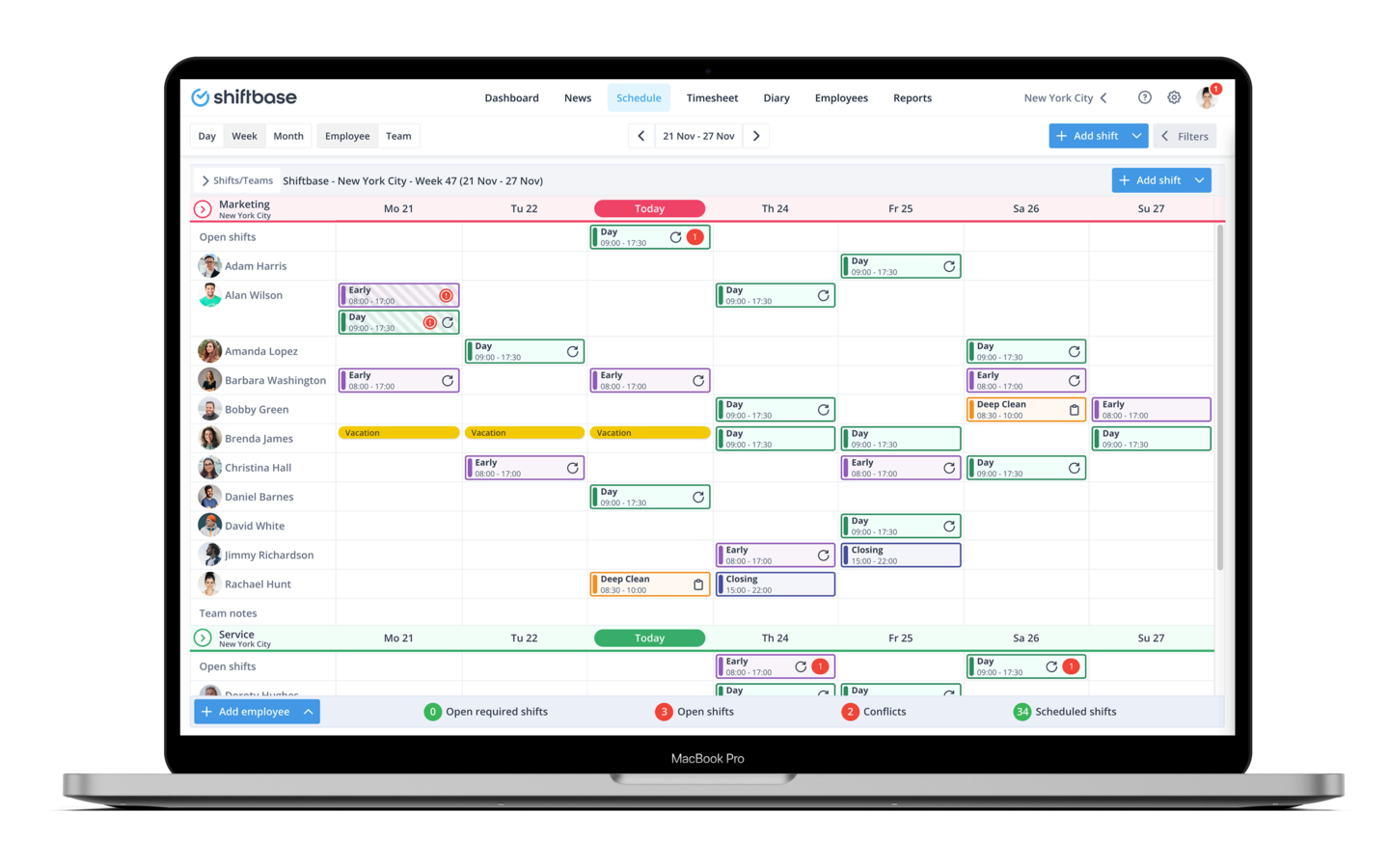 This is a stand-alone software solution created specifically for scheduling work. Of all the methods on this list, these software solutions are the most powerful and convenient when creating a staff rota. Why? They are designed purposely for rota creation.
Online employee scheduling software like Shiftbase offers powerful features that simplify, fasten, and makes it convenient to create work schedules. Depending on the software providers, employee scheduling software also comes with these robust, rota-building features:
Employees can easily update their availability
Employees can indicate whether they are available for work through a mobile app or PC. Sometimes, unexpected leaves, emergencies, as well as changes in a client's deadline can happen. This feature ensures you your rota planning considers staff availability.
User-friendly features
Easily change the staff rota by dragging and dropping shifts in the employee schedule.
Set shifts to recur automatically after a specific period
You avoid unnecessary repetition and save time.
Create a work schedule that's accessible from anywhere, anytime, through a mobile device or desktop
This ensures your staff stays on top of shift changes in the rota to avoid last-minute surprises.
Avoid distribution problems associated with Excel
Employee scheduling software solutions also overcome most challenges of using Excel. In fact, you can easily publish work schedules on a central location and share them through a push notification, or emails directly from the platform.
Enable employees to exchange upcoming shifts among themselves (after approval)
When workers agree to swap shifts on the software, an admin (you) can approve the exchange, which will automatically reflect on the working schedule.
Pros
Some have a free forever plan

Track actual hours worked

Built-in, customisable, and automatic notification feature

Accessible from a mobile device and PC

A powerhouse of rota-building features

More convenient than most work schedule tools—Excel, Google Sheets, and more
Cons
The user interface may require a learning curve

Free plans may lack dedicated customer support

Few integrations




6 Useful Tips for Creating a Staff Rota and Streamlining the Scheduling Process
Effective rota planning is integral to running a business. But creating staff rotas doesn't have to be challenging. These best practices can simplify the scheduling process and help you create a rota that meets the needs of both the business and employees.
Account for Employee Availability
Before creating the rota, check staff availability—unexpected leaves and emergencies occur. Knowing employees' availability prevents scheduling conflicts like surprising them with work they didn't expect.
Create a Staff Rota Template
With a template, the creation process becomes as easy as fill-in-the-blanks. It's a fast and easy-to-follow system whenever you create a work schedule. The result? You save time by eliminating unnecessary repetition in the process.
If creating rota templates sounds like too much work, no problem. Download a ready-made staff rota template you can customise to your business needs. The best part is that you pay nothing for it.
Account for Holidays and Sick Days
Effective rota planning should factor in holidays and sick days. This will ensure that everyone is taking enough time off and the rota is balanced. A balanced rota also minimises lost productivity by compensating for the time lost in holidays and sick leave without burning out employees.
Consider the Workload of Each Staff Member
How many hours is each employee supposed to work in a day? Check the employment agreement to ensure no one is under or overworked. In return, you prevent burnout without sacrificing productivity.
Have a Consistent Communication Channel
Once you've identified the best way to communicate your work schedule and shift changes, stick to it. Doing so minimises miscommunication, as everyone will know where to look for scheduled information and updates.
Be in Control of Changes
Depending on the employment agreement, your employees may have freedom over when they work through the ability to swap shifts with a preferred colleague. However, ensure you have the final say before the exchange or any other modification becomes official.
Inform employees upfront that you must approve before any changes to the work schedule become final.
It can also be daunting if you're in charge of creating a rota for your staff. But with careful rota planning, creating a rota that works best for everyone involved is simple.
Free Staff Rota Template
The staff rota template provides an effective and easy-to-use system for scheduling employees' daily tasks. It also informs staff members of their duties and balances their workloads.
But creating a staff rota from scratch can be difficult, especially if you have other critical business activities to focus on. Templates can save you time. Download a FREE staff rota template you can tailor to your business's unique needs.
Employee
Schedule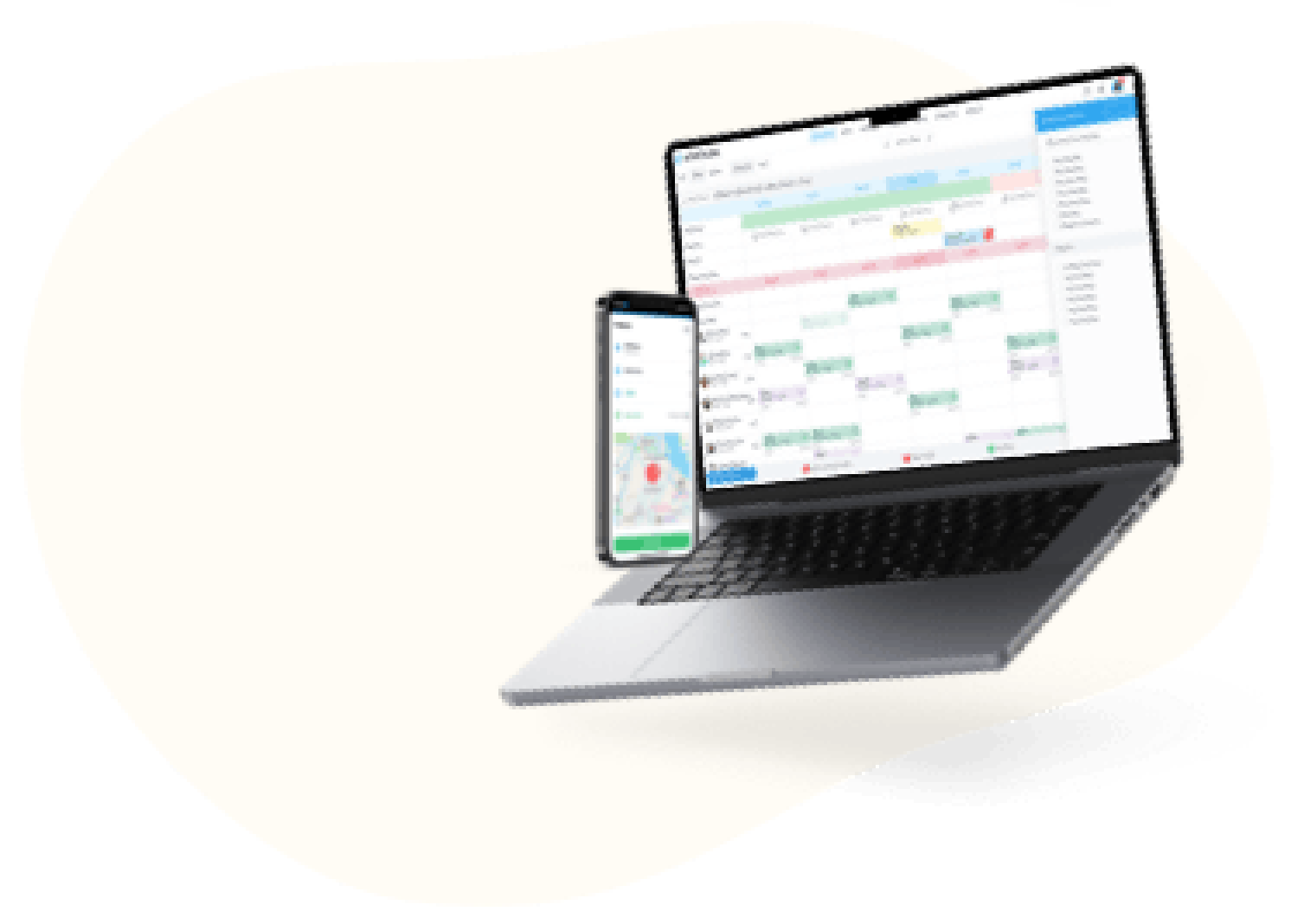 Workforce management software from Shiftbase