9/80 Work Schedule: Definition, Benefits, and Drawbacks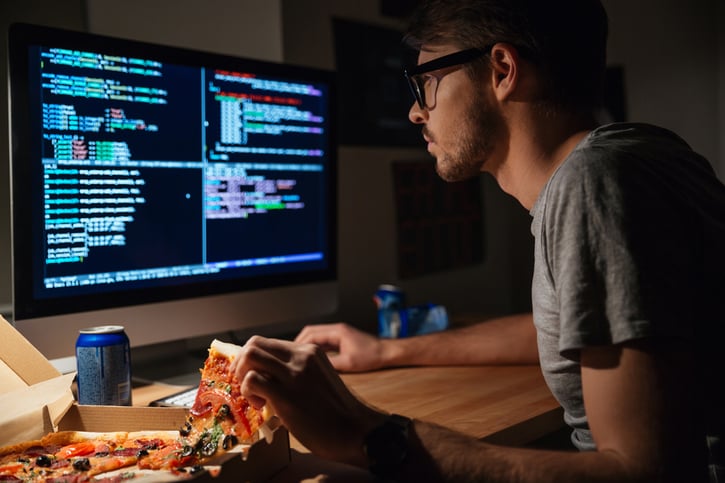 What is a 9/80 work schedule?
he 9/80 schedule is a compressed two-week work schedule that allows employees work to take one day off every other week. The employee works nine hours from Monday to Thursday and eight hours on Fridays (in week #1).
The following week, they also work 9 hours daily from Monday to Thursday. On Fridays, they get a day off (36 working hours for two week period). The cycle will repeat on Monday. Therefore, employees have a three-day weekend but can take a day off on another day.
9/80 work schedules are alternative work schedules. In recent research, 67% of small companies with less than 500 employees offer an alternative to traditional work schedules.
How does a 9/80 work schedule operate?
In a 9/80 schedule, an employee gets one day off for every eight nine-hour days and one eight-hour day after every two weeks. In some cases, management can arrange a schedule, so employees have two four-hour days a week or three full days off every four weeks.
A typical week in an organization follows a typical schedule of four nine-hour days and one four-hour day. On the second week, the same procedure is followed along with another four-hour day to make an eight-hour workday. For payroll purposes, employers divide the day into two parts: the first four hours are based on the first week's pay, and the second four hours are based on the two-week pay period.
First Week
Monday: nine-hour shift
Tuesday: nine-hour day shift
Wednesday: nine hours
Thursday: nine-hour shift
Friday: eight-hour shift
The total number of hours worked was 44
Second Week
Monday: 9-hour shift
Tuesday: 9-hour shift
Wednesday: 9-hour shift
Thursday: 9-hour shift
Friday: Day off
The total work over the two weeks was 36 hours for a combined total of 80 hours.
How do you run payroll for a 9/80 work schedule?
A pay week typically runs from Monday to Sunday or Sunday to Saturday. The 9/80 schedule is divided into two work weeks, with 44 hours worked the first week and 36 hours the following week. Thus, you'll need to track work hours in two-week periods unless you want to pay overtime every other week.
You typically have your employees working 8 a.m. to 4 p.m. With a 9/80 schedule, you would have employees working 8 a.m. to 5 p.m. instead Mondays through Thursdays. The first Friday of each month marks the end of the work week and the beginning of a new one. After that, the work week ends on Thursday at 5 p.m.
It means you'll need to plan vacations and sick days differently. An employee who takes a sick day only counts it as a day off once it happens on a Friday. The same applies to Thursday, which counts as nine hours off, and Friday, which counts as eight.
Remember the holidays. During Christmas, on Wednesday, there are nine hours, whereas on Friday, there are eight hours.
A simple formula can be used to calculate overtime. In the first week, overtime should result if you work more than a nine-hour workday or more than 40 hours before Friday noon. The pattern will remain the same next week.

Employee scheduling and Time-tracking software!
Pros of 9/80 schedule work
There are several advantages for employees who work a 9/80 schedule.
Boost productivity
A 9/80 schedule is a great way to increase your work productivity. You will be able to get more done in less time, which means you can complete more tasks in a day. Plus, you'll have more time to spend on your personal life and hobbies.
Flexible work schedule
The 9/80 schedules are flexible work schedules and easy to adjust based on the needs of the business. You can work from home or anywhere as long as you have a reliable internet connection. The flexibility also allows you to move between different projects as well.
Improved focus
With a 9/80 schedule, you will feel relaxed because you're working on multiple projects simultaneously. You'll be able to focus better because there's less pressure on you, making it easier to get things done. It also means that distractions will be less likely to distract you, so you'll stay focused throughout the day.
Minimal downtime
The 9/80 schedule has a minimal downtime requirement because any project has no set start or end times. You can work on something in the morning and then continue working on it until lunchtime or later in the evening if needed. The only restriction is that you must not be working more than 80 hours per week to qualify for overtime pay under this type of schedule.
Less stress
Working without set times limits your need to plan and keeps your mind focused instead of worrying about when you will get your work done. If you work under this type of schedule, you will also find yourself less stressed out because there are no deadlines or other distractions besides getting things done and moving on to the next thing.
Cons of 9/80 schedule work
There are also downsides to a 9/80 work schedule. When considering this approach as the main work schedule, we must take into account the following disadvantages:
Long hours
A three-day weekend may increase productivity, whereas a nine-hour workday will substantially decrease it. It is suggested that people work differently depending on their work rhythms: the early birds do better in the morning, while the night owls do better at night. The challenge is to balance while paying attention to each employee's special needs. Also, early risers feel tired at the end of the day.
Changing the routine
People with children may have trouble changing their schedules if their boss decides to shift a workday start to 8:00: for example, if their boss changes the workday start to 8:00, their child will also need to change his schedule.
This idea may not appeal to a child. It may even be necessary to hire a nanny to pick up the child from school if the extra hour is from 17:00 to 18:00. These are only sometimes convenient.
Unsuitable for all businesses
9/80 schedules may be more difficult to implement in smaller companies with fewer employees. It is difficult for small ice cream shops, for instance, to afford a second day off because of the need for more employees.
Lack of overtime hours
Despite the fact that you may need to work overtime from time to time, working nine hours a day is physically and mentally exhausting.
Can a 9/80 schedule work for your business?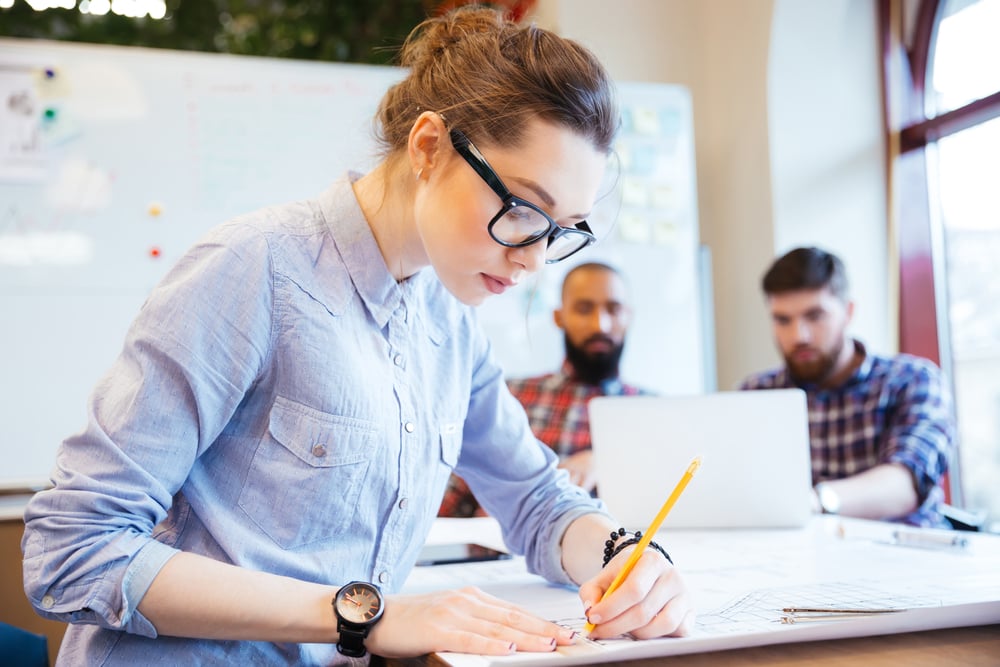 There are many types of businesses that can adopt a 9/80 schedule. There are many types of businesses that can adopt a 9/80 schedule with the help of a few modifications and a little creativity. A 9/80 workweek is only suitable for some. Some employees may want to work less than an hour a day for a personal, family, commute, or other reasons.
A business that involves related or dependent tasks will need help to make it work.
An employer who manages a production line, for instance, may not be able to have some employees leave at 4 p.m. and others at 5 p.m. In contrast, if your business relies heavily on individual contributions or knowledge, allowing some employees to have flexible schedules while others don't might make sense.
Some employees with regular schedules may adopt a 9/80 schedule once they see a few of their coworkers have the weekend off on Thursday.
In spite of only half of his employees accepting the 9/80 schedule at first, almost all shifted to flexible work within two months.
Are there steps your company needs to take to implement a 9/80 schedule?
Discuss with the employee
The change in a scheduling structure can impact an employee's entire life. The employee's out-of-work commitments (e.g., family, school-aged children, hobbies) and their role within the company can significantly influence their willingness to adapt to 9/80 work.
The employer must discuss the schedule change with their employees, explain the benefits, and allow them to air grievances or ask questions regarding the schedule change.
Ensure the availability of the team
The next step in ensuring that 9/80 is right for your company is to identify employees who can adjust their schedules as much as possible.
Create a template for the test schedule
If you introduce a 9/80 schedule, you should always run a test first. A pre-designed shift schedule template is available with ShiftBase.
Make shift swapping easier
Your employees will inevitably want to swap shifts from time to time, no matter how well you schedule them—a better option than last-minute no-shows. Using a tool such as ShiftBase makes swapping shifts easy, keeping everyone in the loop and covering all shifts.
Build a feedback loop
Your team may need some time to adjust to a new schedule of 9/80, even if they are fully confident about it. If your employees encounter teething problems, provide them with the opportunity to give feedback, and you can resolve them promptly.
Communication is essential to resolve issues and ensure everyone uses your new scheduling system effectively.
Does the 9/80 schedule work for different types of companies?
The short answer is that it largely depends on your industry and workforce size. For example, you can hire software developers who need customer contact on a 9/80 schedule. However, if you run a brick-and-mortar store open seven days a week, it might not be easy to accommodate an entire day off.
If your workforce is big enough, a 9/80 schedule could work for you: your employees would rotate their days off in this case, so the store would always be open.
In a small business, your business will only run smoothly if half of your employees are off Friday and half are off Monday. It may become challenging for larger companies to maintain a 9/80 schedule if they operate in a small business.
A 80/90 schedule offers many benefits when implemented under the right circumstances.
How to get started with the 9/80 schedule work?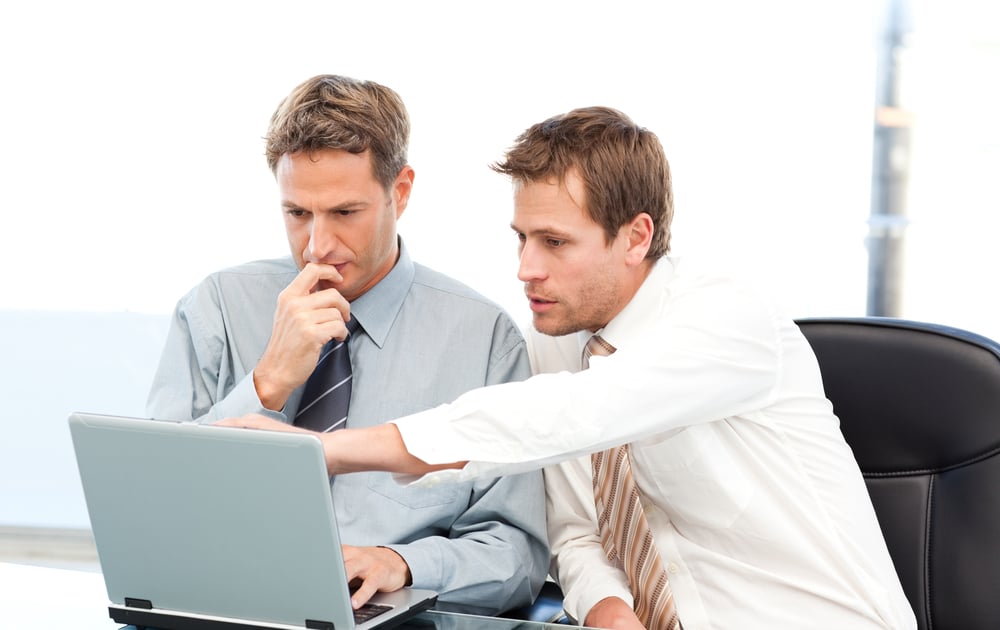 Whether a 9/80 work schedule is a good fit for your company is important before implementing one. Your first step should be to present the idea to your employees. Consider the pros and cons of this alternate work schedule, and outline your expectations before approaching them.
You should then analyze and evaluate your corporate, business, and functional level strategies to determine if the 9/80 schedule makes the most sense for your organization. It may include, among other things:
Setting priorities and achieving company goals
A budget-friendly product of high quality
Training and experience of employees


A 9/80 schedule should be implemented and run smoothly every week with the right tools.
Getting the most out of your 9/80 schedule with the right tools
A 9/80 schedule can be successfully implemented by ensuring the planning runs smoothly. You need a scheduling system that will help you do that, such as ShiftBase!
We make scheduling and staff management easy with ShiftBase's 9/80 scheduler. You can see all your employees at a glance, save and reuse recurring schedules, and get notices about upcoming holidays.
With ShiftBase's automated time tracking feature, you'll make sure your staff gets paid correctly - hassle-free.
Schedule
Regulations
Written by:
With years of experience in the HR field, Carin has a lot of experience with HR processes. As a content marketer, she translates this knowledge into engaging and informative content that helps companies optimize their HR processes and motivate and develop their employees.
Disclaimer
Please note that the information on our website is intended for general informational purposes and not as binding advice. The information on our website cannot be considered a substitute for legal and binding advice for any specific situation. While we strive to provide up-to-date and accurate information, we do not guarantee the accuracy, completeness and timeliness of the information on our website for any purpose. We are not liable for any damage or loss arising from the use of the information on our website.
Save time and money
Workforce management software from Shiftbase
Try for free