Applicant Flow Log: Definition, Purpose, and Importance in Recruitment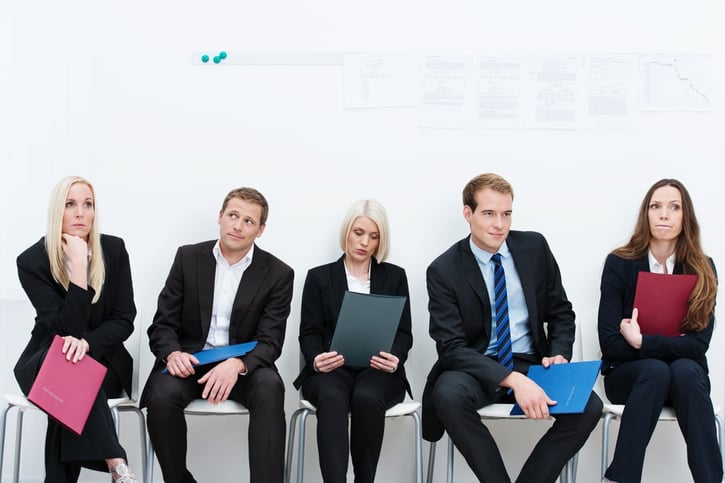 What Is an applicant flowlog?

An applicant flow log is a tool used to track job applicants' progress throughout the hiring process. This tool can be used by employers to identify bottlenecks in the hiring process and to make necessary changes to improve the efficiency of the process.
The applicant flow log includes all the steps in the hiring process, from the initial receipt of the application to the final decision to hire or not hire the applicant. For each step in the process, the log indicated the date on which the applicant completed the step, the name of the person who completed the step, and any comments about the applicant.
An applicant flow log is a valuable tool for employers because it allows them to see where applicants are dropping out of the process and to make changes to the process to improve the chances of hiring the best candidates.
What is the purpose of an applicant flow log?
Applicant flow logs aim to help recruiting teams make their hiring process more efficient. The U.S. government annually generates a report from the applicant flow log. To do statistical analysis, the applicant flow log is crucial to ensuring the organization recruits fairly and inclusively. The federal government can use an applicant flow log to find any barriers to inclusive recruiting and fix them before they hurt anybody.
How can an applicant flow log help your business?
Applicant flow logs are a cost-effective way to monitor your applicant flow. They allow you to get a bird's-eye view of how many applicants are coming in, when they're coming in, and how long it takes them to fill your open positions.
Applicant flow logs can also help you:
Identify trends in your workforce.
Are applicants dropping off after they're hired? Are there certain days of the week that are busier than others? Have your hiring practices improved over time? This will help you make informed decisions about increasing productivity or streamlining operations.
Improve the quality of work life for current employees.
If there are days when fewer candidates apply for an open position, it could mean that employees need more time to review their applications before submitting them during peak hours. It could also mean that employees need more training or support from managers as they fill out their applications or complete other tasks related to their job duties.
A well-designed applicant flow log can help solve this problem by giving managers better visibility into what's happening on their team and identifying areas where improvements need to be made. Hence, everyone has more time for work-related activities.
Keep track of the progress of your hiring process.
Are you meeting your hiring goals? Are you losing good candidates to other companies? How does your process compare to industry norms? These are all important questions to ask when designing and reviewing your applicant flow log.
A well-designed applicant flow log can help you improve your workforce and make your company more productive. It can also help you improve your current employees' quality of work life. Consider using a template if you need help figuring out where to start.
The applicant data flow has all the information auditors need for adverse impact analysis. Employers collect this info with an applicant flow log (AFL).
What information should you include in an applicant flow Log?
An applicant flow log should include only data that the applicant voluntarily provides. It is crucial to inform and assure all candidates that their information will only be used for statistical record-keeping purposes. In no way will it influence the hiring decision. Applicants' flow logs track demographic data, including:
Race
National origin
Sex
Disability status (only contractors with over 50 workers and $50,000 contracts have to collect this info)
Veteran status (a contractor with more than 50 workers and a contract of over $150,000 has to collect it)
Demographic information is only collected voluntarily and cannot be used for making hiring decisions. In this regard, we want to be clear.
Additionally, federal agencies and contractors need to track each application's status (whether an application has been accepted, withdrawn, etc.)
Who needs to keep an applicant flow Log?
Federal contractors and government agencies should keep an applicant flow log. Check out the websites of the Equal Employment Opportunity Commission (EEOC) and the Office of Federal Contracts Compliance Programs (OFCCP) for more information.
Related: What is an Equal Opportunities Policy and Why Your Team Needs One
How often should you update your applicant flow log?
If you use a third-party applicant tracking system (ATS), then updating the log is easy. If you're using an in-house solution, then it depends on what kind of software you're using.
For example, if your company uses a custom solution built from scratch or proprietary software (e.g., Microsoft Excel) that doesn't have built-in functionality for the applicant tracking system, then manually updating the log may be necessary at least once every quarter. In this case, once per month would suffice since applicants will most likely apply to more than one position during their job search.
What is the challenge of applicant flow log reports?
It's a fact that, even though the regulations weren't intended to burden employers, they do. In addition to being painful, it isn't easy to keep track of applicant flow log information on a spreadsheet. It is impossible to keep their race, gender, and ethnicity separate.
The applicant flow data must be analyzed and reported to authorities in particular ways once collected, usually by an affirmative action consultant or labor attorney. Additionally, employers who fail to keep adequate records may be subject to fines and penalties, including the loss of future government contracts if audited. The task is not optional.

Employee scheduling and Time-tracking software!
Do all companies need to have an applicant flow log?
The requirement to have one is optional for all companies. Federal contractors and government agencies are the only ones who need applicant flow logs.
Small and medium-sized employers may find managing applicant flow logs overwhelming. The application flow log plays an important role in the economics of employment. In addition to deterring discriminatory hiring practices, they ensure all Americans have equal access to federally funded jobs.
It can be highly stressful for businesses to maintain applicant flow logs, especially if they manage their hiring processes manually. Data collection and recording can be difficult when resources are limited, especially when time is limited.
Management
Written by:
With years of experience in the HR field, Carin has a lot of experience with HR processes. As a content marketer, she translates this knowledge into engaging and informative content that helps companies optimize their HR processes and motivate and develop their employees.
Disclaimer
Please note that the information on our website is intended for general informational purposes and not as binding advice. The information on our website cannot be considered a substitute for legal and binding advice for any specific situation. While we strive to provide up-to-date and accurate information, we do not guarantee the accuracy, completeness and timeliness of the information on our website for any purpose. We are not liable for any damage or loss arising from the use of the information on our website.
Ready to try Shiftbase for free?
Save time and money
Ready to try Shiftbase for free?
Try for free