What is an Equal Opportunities Policy and Why Your Team Needs One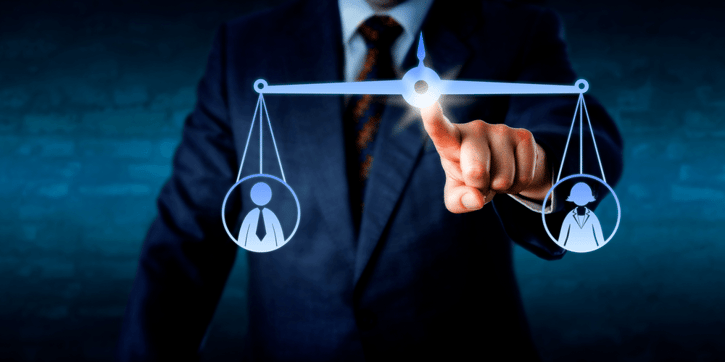 What is an equal opportunities policy?
An Equal Opportunities Policy is a written policy that outlines an organisation's commitment to ensuring equality of opportunity in the workplace. The policy protects employees and job applicants from unfair treatment based on protected characteristics such as:
Age
Ethnic or National Origin
Disability
Marriage and Civil Partnership Pregnancy
Maternity, Race, Religion, or Belief
Sex and Sexual Orientation
By defining key terms and laying out the key elements of equality, the policy aims to prevent both direct discrimination and indirect discrimination​
Related: Discrimination in the Workplace: Best Preventative Practices
Why do you need an equal opportunities policy?
Here are some of the benefits from implementing an equal opportunities policy:
Creating a Better Workplace Culture
It's crucial to express your commitment to equality, better still, document it. This policy sets an example for your team, increases awareness of workplace inequality, and sheds light on any conscious or unconscious discrimination that may be occurring​.
Reducing Workplace Conflicts
When your employees face harassment, bullying, or discrimination, it's time to institute an Equal Opportunities Policy. By officially declaring your commitment to equality, sharing workplace behavior guidelines, and outlining disciplinary procedures, all employees will know where the company stands. Consider pairing your policy launch with equality, inclusivity, and diversity training​​.
Related: The Inclusive Workplace: A Step-by-Step Guide to Diversity
Increasing Employee Retention
An Equal Opportunities Policy can make employees feel protected, heard, and empowered. Workers often stay longer in a job if they perceive the environment as positive and safe, especially those from minority or underrepresented groups​.
Improving Talent Attraction
Many potential employees seek out inclusive work environments. By promoting your equal opportunity policy in job postings and on your website, you can attract a diverse pool of qualified candidates​.
Ensuring Legal Protection
Without an Equal Opportunities Policy, you risk legal action from employees who've experienced workplace harassment, discrimination, or abuse. Having a documented policy provides a level of protection​.
Related: How to Build a Comprehensive Anti-Harassment Policy
What to include in an Equal Opportunities Policy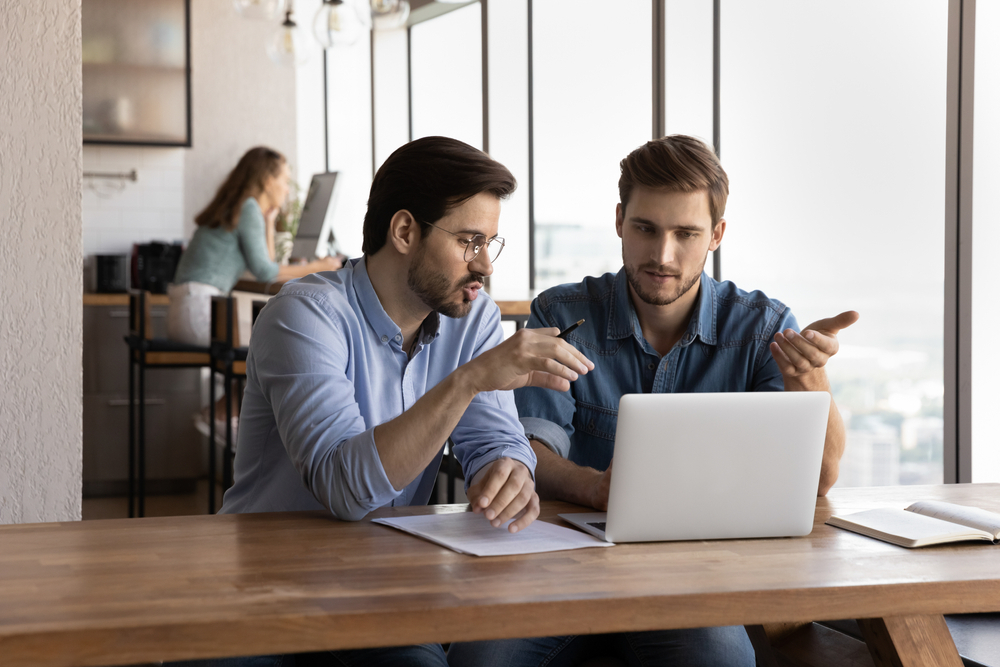 Your Equal Opportunities Policy should be comprehensive but concise. It should help employees at all levels feel confident in their understanding of their rights, procedures, and the company's guidelines. Below are the essential elements your policy should cover:
An Introduction
Your introductory statement should simply and clearly outline your company's commitment to equality in the workplace. It should also make clear your stance on discrimination, harassment, and abuse of all types, as covered in the Equality Act 2010​.
Company's expectations on employee behaviour
Lay out the company's expectations of employee behaviour in the workplace, as well as the consequences for not adhering to the policy. This section should cover the guidelines around behaviour and the disciplinary procedures for violations​.
Coverage
Your policy should clearly state that it applies to every employee within the company, from leadership to mid-level to entry-level workers, and support staff. It should also extend to job applicants, prospective employees, and hired workers​.
Key Terms
Define key terms such as harassment, abuse, bullying, discrimination, and victimisation. Clear definitions will help avoid grey areas or misunderstandings. It is important to distinguish between these terms to ensure everyone understands what constitutes unacceptable behaviour​​.
Complaint Procedures
The policy should establish a step-by-step procedural document for when an employee experiences inequality in the workplace and brings their complaint to HR. This procedural document should walk those involved through the process, from the moment the complaint is issued to the moment it's resolved. This document should include the name and contact information of the manager or HR professional overseeing the process.
Remember, once your policy has been solidified, share it company-wide to ensure all employees have access to the document. Update the document as needed while communicating any updates to employees to maintain accountability and transparency​.
Equal Opportunities Policy in Practice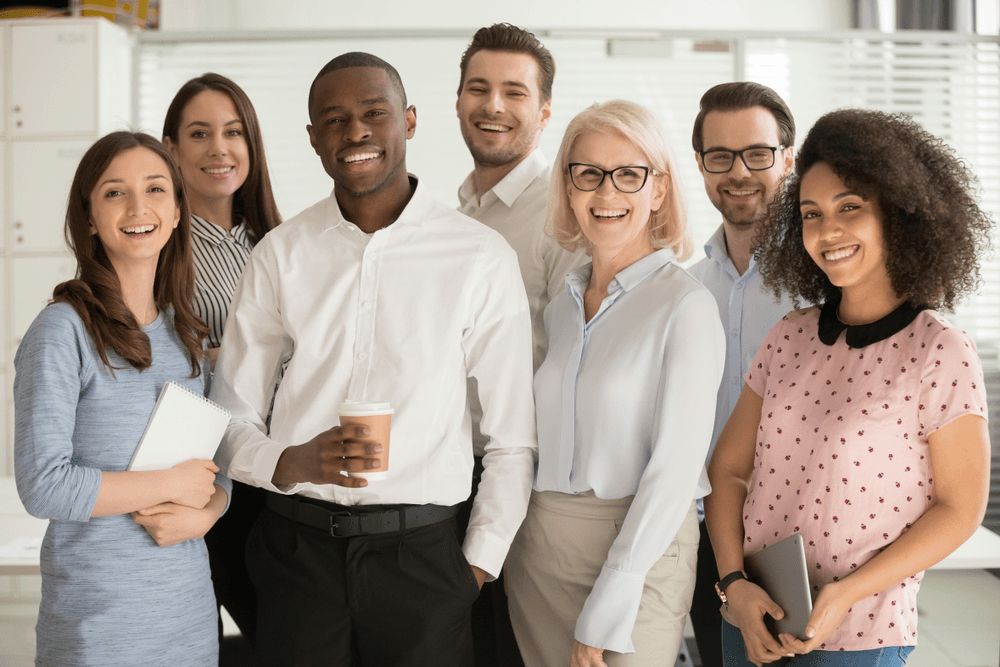 It's important to provide real-world examples of how an Equal Opportunities Policy is applied to different aspects of the company. Here are a few instances where having this type of policy is advantageous:
Equal Pay and Gender Representation
A strong Equal Opportunities Policy also encompasses equal pay and gender representation. A prime example of this in action is Spotify UK. Every year, they release an annual Gender Pay Report, detailing their workplace's gender pay gaps, gender bonus gaps, and gender representation across the business.
They also outline their commitment to diversity, equality, and inclusion, and clearly define what they've done—and plan to do—to improve. This level of transparency not only fosters trust within the organization but also enhances their reputation among potential talent and the public
Promotion and Career Development Opportunities
In the realm of career advancement, an Equal Opportunities Policy ensures that all employees have fair access to promotions and development opportunities.
For example, a technology company might pledge to provide equal access to mentorship programs, professional training, and leadership roles, regardless of an employee's gender, race, age, or other protected characteristics. The policy could also commit to specific measures to eliminate any unconscious bias in these processes, such as using objective criteria for promotions and maintaining diverse selection committees.
Workplace Accommodations
An Equal Opportunities Policy can also address accommodations for employees with disabilities. For instance, a manufacturing company's policy might include provisions for reasonable accommodations, such as accessible workspaces, assistive technology, flexible work hours, or modified job duties. This not only ensures compliance with disability rights laws but also fosters a more inclusive and supportive work environment.
Employee Training and Education
A robust Equal Opportunities Policy should also extend to employee training and education. For example, a retail company might include in their policy a commitment to regular training sessions on topics such as unconscious bias, cultural sensitivity, and harassment prevention. This could also involve bringing in external experts, providing resources for self-guided learning, or creating an internal team responsible for diversity and inclusion training.

Employee scheduling and Time-tracking software!
Emulating success: A general approach to implementing Equal Opportunities Policies
While specifics may vary across different organizations, there are certain common strategies that successful companies often adopt when implementing their equal opportunities policies.
These typically include conducting regular and comprehensive training sessions on diversity and inclusion for all employees, providing clear and robust policies against discrimination, harassment, and retaliation, and establishing transparent procedures for reporting and addressing such incidents.
Moreover, these companies design their recruitment and hiring practices to attract a diverse pool of applicants, ensuring transparent and fair processes for promotions, raises, and other forms of career advancement.
They often form partnerships with organizations that support underrepresented groups in the workforce and foster employee resource groups or affinity groups to support diverse employees, thereby fostering an inclusive workplace culture.
Although the specifics of implementation can vary widely, the effectiveness of these strategies largely depends on the company's commitment to equal opportunity and the resources it invests in these initiatives.
It's important to remember that achieving equality in the workplace is a continuous process that requires constant effort and adaptation.
Streamline Your Workplace with Shiftbase
Implementing an equal opportunities policy is an integral part of promoting a diverse and inclusive workplace culture. However, to effectively manage such a diverse workforce, you need the right tools. Shiftbase, a comprehensive workforce management software, can be that tool. It offers a plethora of features such as employee scheduling, time tracking, and absence management which can be tailored to meet your unique workforce's needs.
By utilizing Shiftbase, you can ensure fair scheduling practices, accurate time tracking, and efficient management of employee absences, all of which contribute to fostering an environment of equality and inclusivity. Moreover, our software can help you save time on administrative tasks, giving you more time to focus on what matters most - your people.
Ready to revolutionize your workforce management? Take advantage of our 14-day free trial today and experience the Shiftbase difference firsthand.
Employee
Written by:
With years of experience in the HR field, Carin has a lot of experience with HR processes. As a content marketer, she translates this knowledge into engaging and informative content that helps companies optimize their HR processes and motivate and develop their employees.
Disclaimer
Please note that the information on our website is intended for general informational purposes and not as binding advice. The information on our website cannot be considered a substitute for legal and binding advice for any specific situation. While we strive to provide up-to-date and accurate information, we do not guarantee the accuracy, completeness and timeliness of the information on our website for any purpose. We are not liable for any damage or loss arising from the use of the information on our website.
Ready to try Shiftbase for free?
Save time and money
Ready to try Shiftbase for free?
Try for free