Crafting an Effective Equal Opportunities Policy: A Guide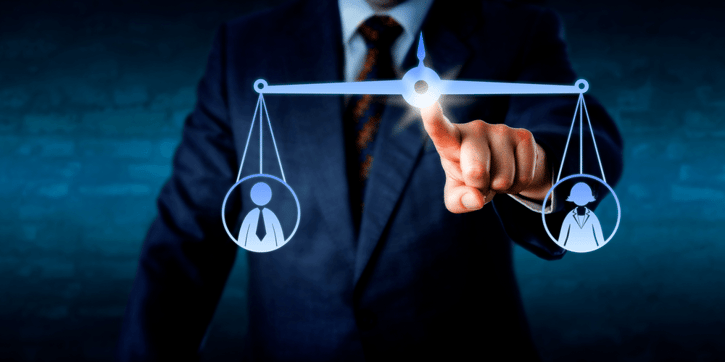 What is an equal opportunities policy?
Employees are treated fairly and with respect when an employer has an equal opportunity policy. The policy should outline the company's commitment to equality and diversity and set out the company's expectations for employees. The policy should also state that discrimination or harassment will not be tolerated.
An equal opportunity policy aims to create an environment where all employees have an equal chance of success, free of discrimination and harassment. An equal opportunities policy can take many different forms. Still, some common elements include prohibiting discrimination and harassment, providing training on diversity and inclusion, and setting clear expectations for all employees.
Equal opportunity policies are important in creating a fair and inclusive workplace for all employees. It can also help to prevent discrimination and harassment from happening in the first place. If you are an employer, consider creating an equal opportunities policy for your business.
Equal opportunities legislation
It is a legal right under the Equality Act 2010 for people to have equal access to opportunities in society, which extends to their workplaces.
This means that everyone in business must have an equal chance of applying, being selected, trained, and being promoted. In addition, everyone must be able to terminate their employees fairly. Employment discrimination is illegal if an employer does not take into account the following protected characteristics:
age

gender reassignment

disability

marriage and civil partnership

pregnancy

maternity

race

religion or belief

sex

sexual orientation
Employees can use the employment tribunal if they are discriminated against. Compensation may be sought from the employer if the claim is successful. They may be "vicariously liable" for discrimination committed by their employer and colleague. Employers could defend that claim if they took steps to prevent workplace discrimination.
When should I use an equal opportunities policy?
To use this equal opportunities policy template, follow these steps:
For you to fulfil your legal responsibility not to discriminate, harass, or victimize

To make employees and managers aware of equal opportunity issues

It is important to clarify that if employees do not follow equal opportunity rules, they will be held accountable

It is only available to England, Wales, and Scotland-based employees
Different types of equal opportunities policy
There are four ways in which illegal discrimination can take place under the 2010 Act:
Direct discrimination:
A situation in which a person does not get the same treatment as others because one has, or feels one has, a protected characteristic or because one is affiliated with someone who has a protected characteristic.
Indirect discrimination:
You are putting someone with a protected characteristic at an unfair disadvantage compared to those without that characteristic. These policies, rules, or procedures are applied equally to all work.
Harassment:
Whenever a person's dignity is violated at the workplace through unwanted conduct associated with a protected characteristic or if that conduct creates an intimidating, hostile, humiliating, or degrading environment, harassment occurs.
Victimisation:
The act of discriminating against or harassing a colleague because the employee has complained or supported a complaint in relation to discrimination or harassment that is taking place at work.
Employers who fail to make reasonable adjustments to reduce or eliminate any disadvantage experienced by people with disabilities at work are also engaged in unlawful discrimination practices.
Why every company should have an equal opportunities policy?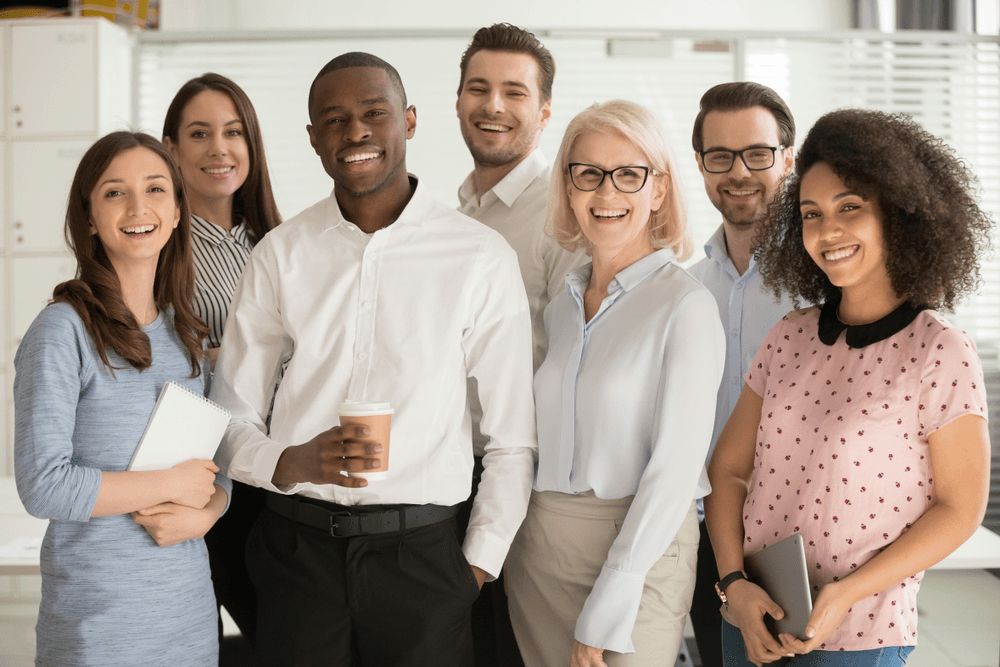 Your company should have an equal opportunity policy for several reasons.
Shows your commitment:
You must have a legitimate policy in place if you want your organization to avoid discrimination, harassment, and victimization. This is done by taking the necessary steps to prevent them from occurring.
Raises workers' awareness:
Minority or disadvantaged groups are frequently discriminated against, humiliated or ignored by workers unintentionally. Even if they don't mean to discriminate, it's still illegal. When your policy emphasizes the definition of discrimination and makes it clear that it is unlawful, your employees become more aware of its consequences. A law about workplace harassment makes it safer by informing potential perpetrators about its consequences. In addition, it lets victims know they can go to court if necessary.
Reduces workplace conflict:
For employees to curb conflict, their employer must understand fair employment practices, especially when conflicts arise due to a lack of understanding of fair employment practices. It can be helpful to train in these areas as a proactive measure to prevent workplace conflicts.
Retains workers and boosts morale:
An absence of an equal opportunities policy can create conflict in the workplace and lead to unfair treatment. As a result, workers disillusioned by unfair employment policies may voluntarily resign, resulting in workers' dissatisfaction and a higher turnover rate. It is beneficial for you and your employees when the company advocates fair treatment, which boost employee morale and decreases employee turnover. An organization's productivity and profitability increase when employees are motivated, and turnover is low.
Recruits "better" job candidates:
Any recruitment strategy aims to identify the right candidate regardless of their age, gender, race, ethnicity, disability, or any other factor that may impact their ability to perform the job. To attract better employees, your company should have an equal opportunities manifesto. When an employer's vacancy advertisement pledges to treat all applicants fairly, they will attract more diverse applicants. As a result, candidates will feel confident that their applications will be considered fairly, regardless of other factors.
Keeps you safe from legal action:
Employers without equal opportunity policies risk becoming embroiled in legal disputes filed by disgruntled workers alleging unfair hiring or employment practices. An employer's written equal opportunities policy has several benefits, including reducing the risk of legal action, reducing legal expenses, and reducing the time spent defending work-related claims.
Enhances funding opportunities:
The Equalities Act 2010 applies to all companies. Financial institutions are becoming hesitant to fund organizations without this policy, fearing that litigation could delay repayments. You improve your chances of obtaining funding if this potential obstacle is removed.

Employee scheduling and Time-tracking software!
What are the consequences of not adhering to equal opportunity policies?
Employers may impose disciplinary measures on employees who fail to comply with their recruitment policies. Employees who fail to adhere to the policy may be dismissed without notice. All employees must comply with this policy, even those in senior positions.
Under certain circumstances:
Discrimination may be a personal liability for employees

Intentional acts of discrimination are punishable by law and are a criminal offence
It is also the employer's responsibility if an employee engages in discriminatory behaviour without showing that everything possible was done to prevent it.
What elements are included in an equal opportunities policy?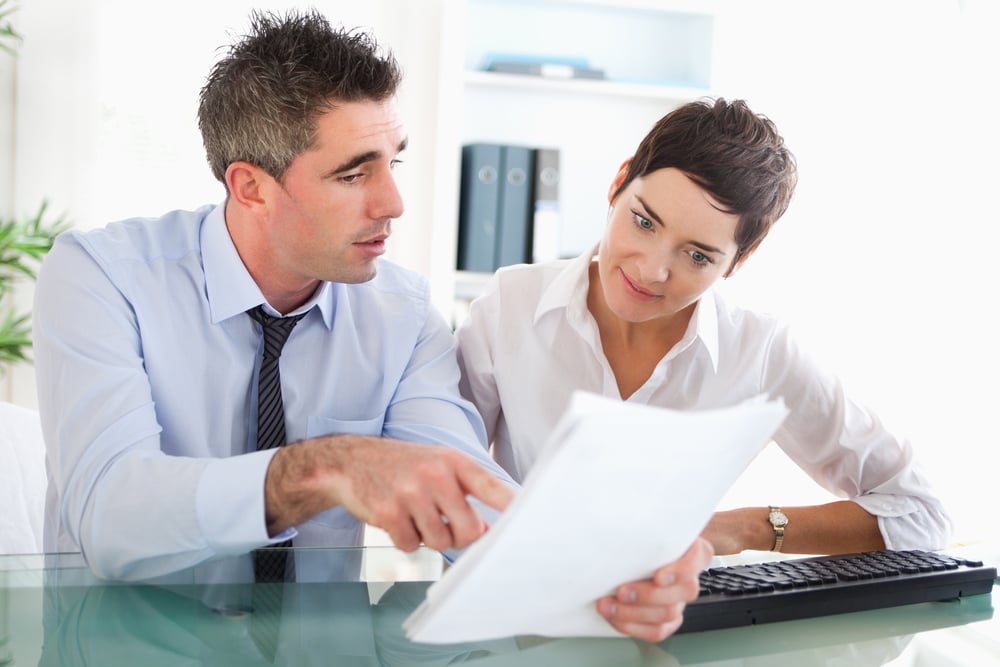 Even though your policy does not need to be exhaustive, you should ensure it emphasizes your company's stance against discriminatory behaviour. In addition, you should make sure you plan to handle incidents that violate it. A policy's complaints procedure should allow dissatisfied employees to voice their concerns.
The following elements should be considered when drafting important workplace policies while consulting with an employment law specialist is always recommended:
The introductory statement should clearly indicate your organization's commitment to a policy and procedure that is not discriminatory and promotes equal opportunities.

The Equality Act 2010 specifies that the policy should cover all forms of discrimination protected by the act. The factors that can be considered include age, disability, sex, race, religion or belief, sexual orientation, and pregnancy/maternity status.

Employees must be clear that bullying and harassment in the workplace are unacceptable, and any behaviour contrary to the policy will be dealt with accordingly.

Emphasise that equal opportunity exists for all applicants, prospective employees, and current workers.

A clear definition and explanation of key terms such as bullying, harassment, and victimization should be part of the policy to prevent confusion.

Your organization has a procedure in place to handle complaints related to discrimination, bullying, and victimization. It is essential to provide a detailed grievance procedure, including contact information for the manager or director responsible for implementing the policy.

Establish a policy on equal opportunities and ensure it is regularly updated and communicated to all employees so no one can claim ignorance.
Assuring your staff supports and complies with the terms of your equal opportunities the policy is crucial when developing your policy.
Employee
Written by:
With years of experience in the HR field, Carin has a lot of experience with HR processes. As a content marketer, she translates this knowledge into engaging and informative content that helps companies optimize their HR processes and motivate and develop their employees.
Disclaimer
Please note that the information on our website is intended for general informational purposes and not as binding advice. The information on our website cannot be considered a substitute for legal and binding advice for any specific situation. While we strive to provide up-to-date and accurate information, we do not guarantee the accuracy, completeness and timeliness of the information on our website for any purpose. We are not liable for any damage or loss arising from the use of the information on our website.
Save time and money
Workforce management software from Shiftbase
Try for free