Creating An Employee Handbook: A Complete Guide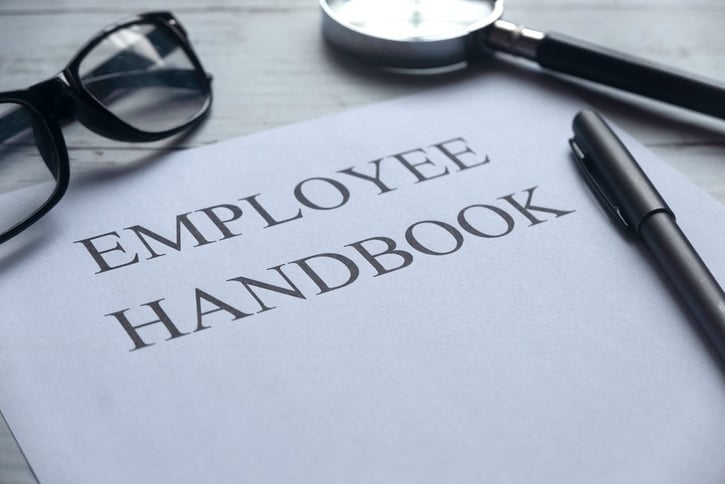 What is an employee handbook?
An employee handbook is a valuable resource for employers and employees, providing comprehensive information on company policies, procedures, and guidelines. It serves as a codification of a company's values, mission, and history. It can include HR forms, program details (e.g., sick leave and paid time off), and protocols for specific situations (e.g., seeking reimbursement for travel expenses).
Each policy, program, or procedure outlined in the employee handbook should be presented clearly, and easily understandable, with additional details available elsewhere if necessary. Furthermore, the handbook should state that it is not an employment agreement and should not use legal jargon.
The employee handbook is a dynamic document that should be updated as necessary, reflecting changes in the company's policies or the needs of its workforce. Despite being a living document, the employee handbook is an essential communication tool to prevent confusion, misunderstandings, and potential legal issues.
Benefits of an employee handbook
Employee handbooks have become valuable for employers and employees in various industries.
Sets Clear Expectations
The primary function of an employee handbook is to establish clear expectations for employees and management. The guide is a reference point for management to make informed decisions and answer difficult questions. By providing guidelines for employee behavior, the handbook can prevent confusion and reduce the likelihood of disciplinary procedures.
Reduces Uncertainty
A comprehensive employee handbook minimizes the uncertainty in managing a workforce by establishing clear standards and procedures for various situations. This allows managers to focus on more critical tasks instead of being bogged down by repetitive and time-consuming questions. For example, a company with a clearly defined travel policy can avoid ambiguity regarding limits on reimbursed airfare.
Welcomes New Employees and Affirms Company Values
The employee handbook provides an excellent opportunity to welcome new employees, introduce the company, and reinforce its values. In addition to outlining the policies and procedures that impact the workplace, the handbook can also include the company's mission, vision, and values. This helps employees understand their role in the organization and how their work contributes to its broader goals.
Creating an employee handbook
An employee handbook is crucial for companies to communicate essential policies and procedures to their employees. To create an effective employee handbook, several key sections should be included.
Company Mission, Vision, and Values
The employee handbook provides an excellent opportunity to communicate the company's mission, vision, and values to employees. It is not mandatory, but including this information can help employees understand the company's goals and objectives. Additionally, a letter from the CEO or company leadership can be included in the handbook to remind employees of their essential role in the company's success.
Anti-Harassment and Non-Discrimination Policy
An anti-harassment and non-discrimination policy is another essential component of an employee handbook. Depending on the company's location, such policies may have legal requirements, and it's important to comply with applicable laws or regulations. Consulting an attorney to review the policy can ensure it meets legal standards and provides clear guidance for employees.
Code of Conduct
The code of conduct outlines expectations for employee behavior while on the job. The policies included may cover attendance, tardiness, cell phone use, telecommuting, dress code, and other work-related conduct. The code of conduct ensures that employees and management are on the same page and clearly understand the expectations. In some cases, the code of conduct can also provide a legal defense if an employee accuses the employer of unfair disciplinary action.
Dress Code
The dress code is essential to any workplace and should be clearly stated in the employee handbook. This includes any uniforms or clothing requirements, as well as any specific guidelines for dress-down days or casual Fridays. By outlining the expectations for workplace attire, employees can feel confident that they are dressing appropriately and professionally.
Communications Policy
In today's digital age, it is important to have a communications policy to manage company-owned devices and social media platforms. This policy should address what is and is not allowed regarding personal calls, social media usage, and interactions with the media. By outlining these guidelines, employees can avoid any potential misunderstandings or conflicts that may arise.
Compensation and Benefits Information
Compensation and benefits information is another crucial section of the employee handbook. This should include details about any benefits offered by the company, such as parental leave, remote workplace stipends, paid holidays, sick leave, overtime policies, timekeeping procedures, paid vacation, and the at-will nature of the employment. By providing clear information about these policies, employees can feel confident that they are treated fairly and consistently.
Reviews, Promotions, and Raises
Reviews, promotions, and raises are important to employee career growth and development. It is essential to clearly outline the company's performance management system, including the criteria for promotions and raises and how the review process works. This information can help employees understand what is expected of them and what they need to do to advance in their careers.
PIP Plans
The employee handbook should also provide performance improvement plans (PIPs) information. This section should outline what a PIP entails and the procedures to follow if an employee fails to meet performance goals. By providing this information, employees will know what to expect regarding performance expectations and the consequences of not meeting them.
New Hire and Separation Procedures
New hire and separation procedures are essential to any company's HR policy. To provide new employees with clear information about their employment terms, the employee handbook should include details about pay frequency, waiting periods for benefits, and relevant standards for promotion. Similarly, the handbook should outline clear offboarding procedures for employees who leave the company voluntarily or involuntarily. Companies can minimize confusion and disputes during separation by providing employees with clear policies and procedures.
Procedures for Complaints
Another critical aspect of the employee handbook is the procedures for making complaints about personnel or job conditions. The handbook should provide information on how employees can make a complaint and who to direct the complaint to, typically the human resources department or representative. This section should outline the steps that will be taken to investigate complaints and any follow-up actions that will be taken.
Employee Acknowledgment
The employee handbook should also include an acknowledgment section. The employee signed a short statement acknowledging that they have read, reviewed, and agree to follow the handbook's policies. Having this section in the handbook is essential because it proves an employee's understanding of the policies and procedures of the company. The employee's personnel file should store this acknowledgment with other forms related to a new hire.

Employee scheduling and Time-tracking software!
Employee handbook tips
Creating an employee handbook can be complex, but following some tips can help ensure it is effective and easy to understand. Here are some tips to keep in mind when creating an employee handbook:
Keep a positive, professional tone: The language and tone of the handbook should be professional and easy to understand. Avoid using legal jargon or confusing terminology that may be difficult for employees to comprehend.


Avoid legal jargon: The language and terminology used in the handbook should be clear and concise. Avoid using complex legal jargon or technical terms that may be difficult for employees to understand.


Ensure that all employees have access to the employee handbook: Make sure that a copy of the handbook is easily accessible to all employees. This can be done by providing a printed copy or making it available electronically.


Maintain a file of employee acknowledgments: Keeping a copy of the employee acknowledgment in their personnel file, along with other new hire forms, is essential. It can help ensure that employees know the policies and procedures outlined in the handbook.


Include contact information: Ensure employees know who to contact if they have questions about the handbook. Include contact information for the company representative who can answer questions and address concerns.


Promptly communicate updates to employees: Keep the handbook updated and ensure that employees are informed of any policy and procedure changes. This can be done through company-wide communications or by distributing updated copies of the handbook.
By following these tips, employers can create an effective employee handbook that is easy to understand, informative, and helpful for all employees.
When to create an employee handbook
Creating an employee handbook can be a daunting task for organizations, but it is a crucial one. It is recommended to have an employee handbook ready as soon as possible, as the longer an organization waits, the more risk is involved. However, it is essential to note that legal and HR professionals should be consulted to determine the best time for a company to create an employee handbook.
These professionals can advise on the legal and regulatory requirements specific to the organization's industry and location. Working with legal and HR experts will ensure that the employee handbook complies with all applicable laws and regulations and will also provide guidance on best practices for creating a comprehensive and effective employee handbook.
A well-crafted employee handbook will help set clear expectations for employees and provide a framework for resolving workplace issues, ultimately benefitting the organization and its employees.
How to write an employee handbook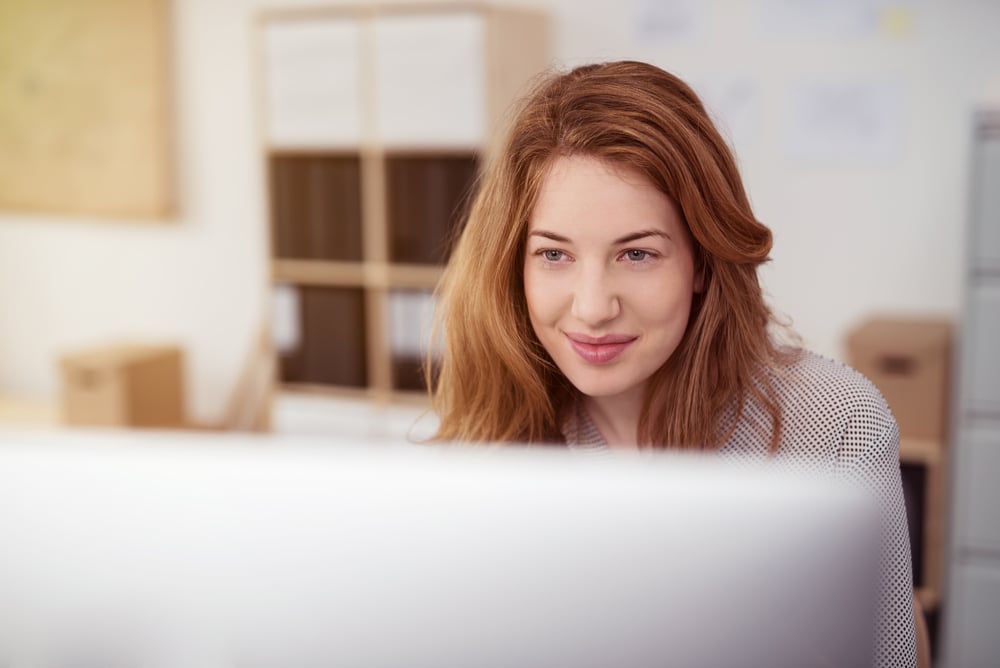 Writing an employee handbook can be a daunting task, but with proper planning and execution, it can be a beneficial tool for both the employer and employees. Here are five steps to guide you through the process:
Consult your HR and legal teams about what to include
Consult with your legal and HR departments about "must-haves." The handbook may be written by someone in human resources, for instance. Despite this, ensure you have captured every information you are legally required to include.
You can then source the "nice-to-have" list from the "nice-to-have" list. From that point, you can begin assembling the content in an order that makes sense.
Identify a project owner
You should ensure that someone is in charge of making the handbook a reality. The project could be at risk if there are too many chefs in the kitchen or if there is confusion about who owns what.
As mentioned earlier, it is common for human resources to own the employee handbook. As soon as you have identified the owner, it would help if you worked with them to ensure they have the resources to do their job effectively. The business owner will then develop a team to assist them in executing key responsibilities that lay ahead.
Keep it as simple as possible
The handbook has a lot of helpful information in it. Employees are busy with their jobs, and they are busy with their families. Try keeping the content as simple and digestible as possible, mainly when the range contains much information.
If you need help refining the language on your own, consider involving your internal communication team. The comms pros in your organization can help you adjust and ensure the handbook is easy to digest.
Get feedback, reviews, and approvals
An employee handbook is a critical document that provides necessary and important information to employees about the company's policies, procedures, and expectations. It is imperative to seek feedback once the first draft is finalized to ensure the handbook is accurate, comprehensive, and easily understandable.
When assembling an employee handbook, it is advisable to involve legal, HR personnel, program owners, and other relevant parties to review the document. Feedback from these stakeholders is critical to ensuring the handbook is up-to-date, relevant, and effective.
Update the handbook regularly
Updating the handbook regularly is also essential. Changes in policies, procedures, or regulations can occur fast and frequently, making it crucial to keep the handbook up-to-date. It is a good practice to update the handbook annually and make updates as necessary whenever significant changes occur. Doing this makes the handbook relevant, and employees are kept informed of any changes that may affect them.
Moreover, updating employees on any changes made to the handbook can help reinforce trust and psychological safety. This ensures that employees are aware of any updates and changes and can perform their duties confidently and securely.
Conclusion
In conclusion, an employee handbook is vital for any organization, regardless of its size or industry. It provides clear guidance and expectations for employers and employees on various workplace policies, procedures, and benefits. By establishing a comprehensive and up-to-date employee handbook, companies can minimize confusion, promote a positive work environment, and reduce the likelihood of legal issues arising. It is important to ensure that the employee handbook reflects the company's values and mission, complies with applicable laws, and is reviewed and updated regularly. Investing in a well-crafted employee handbook can lead to a more productive and satisfied workforce, contributing to the organization's overall success.
Management
Written by:
With years of experience in the HR field, Carin has a lot of experience with HR processes. As a content marketer, she translates this knowledge into engaging and informative content that helps companies optimize their HR processes and motivate and develop their employees.
Disclaimer
Please note that the information on our website is intended for general informational purposes and not as binding advice. The information on our website cannot be considered a substitute for legal and binding advice for any specific situation. While we strive to provide up-to-date and accurate information, we do not guarantee the accuracy, completeness and timeliness of the information on our website for any purpose. We are not liable for any damage or loss arising from the use of the information on our website.
Ready to try Shiftbase for free?
Save time and money
Ready to try Shiftbase for free?
Try for free