What is HRIS Software? | Complete Guide to HR Information System
What is HRIS software?
Human resource information systems (HRIS) are software solutions that help businesses manage employee records and data. This can include employee tracking, payroll, benefits, and other HR-related tasks. HRIS software can be used to streamline HR processes and improve efficiency. Additionally, HRIS solutions can help businesses comply with regulatory requirements. HRIS software can also help organizations with talent management, workforce planning, employee engagement, and performance management.
There are many different types of HRIS software available on the market, so it's important to choose a solution that will meet the specific needs of your business. When selecting HRIS software, consider factors such as price, functionality, user-friendliness, and integrations. Additionally, get input from your HR team to ensure that the software you choose will be a good fit for your business.
How does an HRIS work?
The right HR system helps a company plan and manage its HR costs more effectively and control them without spending too much time and money on them. When it comes to making decisions, an HRIS will make HR more efficient. Employees and managers should be more productive since their decisions should be of higher quality.
HRIS Quick History
In the 1960s and 1970s, big companies started using HR software to keep track of their employees. When they first started, their main goal was to help you keep track of records and keep your legal paperwork up to date.
As HR software was developed in the early 1980s, it primarily focused on payroll, using mainframe computers as a central data store with limited processing capabilities and limited complexity.
Enterprise Resource Planning (ERP) systems gained momentum in the 1980s, which led to a rise in the popularity of Human Resource Information Systems (HRIS). Consequently, mainframe systems began to give way to client-server systems.
Now companies can visualize how they fit into the bigger picture of the market. Leaders realized how important it was to build strong relationships with customers and employees. HRIS is now interchangeable with human resources management systems (HRMS).
What types of HRIS are there?
It is important to note that many HRIS solutions have similar features and are available. HRIS platforms can be classified into two main categories: cloud-based and premises-based.
Cloud-Based HRIS
A cloud-based HRIS platform is accessed over the Internet and operates off-site. Typically, these systems are ideal for smaller companies without dedicated IT departments or companies that do not wish to deal with system maintenance themselves. Furthermore, their vendors automatically update cloud-based HRIS systems, eliminating the need for on-premises IT personnel to do so.
Premise-Based HRIS
Platform-based HRIS systems are hosted on company servers by the IT department. A company can gain more control over its HRIS solution and security by utilizing a more robust IT infrastructure than many small businesses.
What is the difference between HCM and HRIS?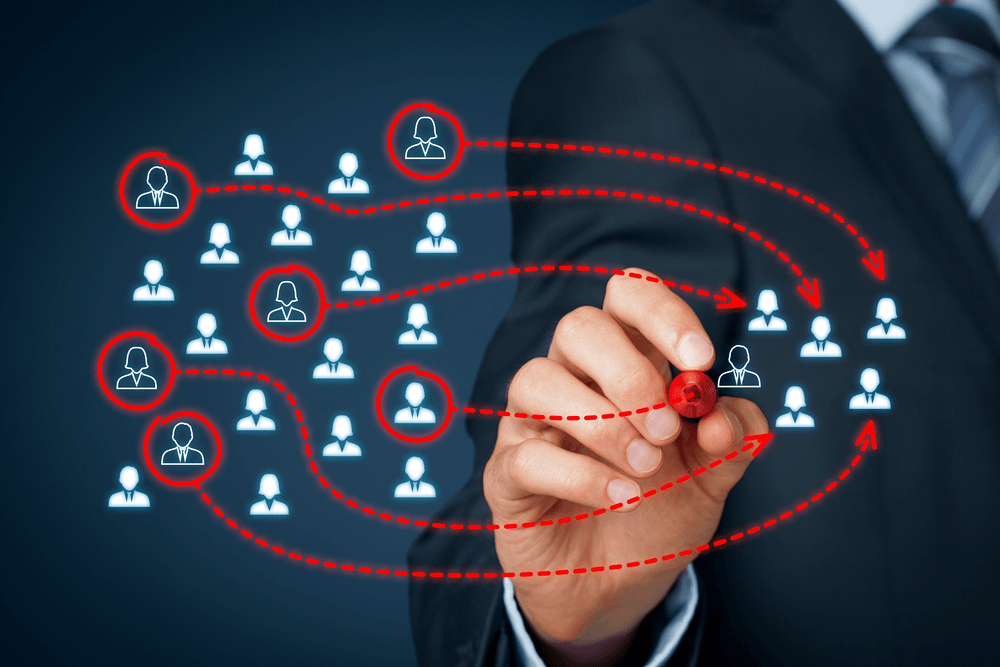 HRIS and HCM are often used interchangeably when referring to HR software. Even though there are some overlaps between the features of the three, there are still some subtle differences between them.
Human Resources Information System (HRIS)
The term HRIS refers to a human resource information system. HR information systems typically include the following features in order to assist HR with managing policies, procedures, and people:
Recruiting
Core HR functions
Leave management
Benefits administration
Employee data management
Workflow
Reports and analytics
Training
Compensation management
Human Capital Management (HCM)
HCM refers to human capital management, which encompasses HR systems and human capital. An HCM system typically includes the following features, along with all the features of an HRIS:
Succession planning
Position control
Salary planning
Global workforce management
Performance management
What are the different features of HRIS software?
HRIS software is a computerized system that tracks employee data and manages the entire HR process. HRIS software allows businesses to manage payroll, benefits, and other HR-related tasks easily.
Employee management:
Manage employees' information in one place with this HR software tool. It allows employers to track when employees are at work, absenteeism reports, and other data.
Benefits administration:
Manage employee benefits in this program by tracking when they're paid, when they expire, and more. Employers can also determine how much money they owe for each employee's plan.
Payroll Management:
This program allows employers to pay employees through various methods, including direct deposit or payroll deduction. The software also provides tax reporting features for both companies and employees so you can get paid taxes as soon as possible after receiving your pay check.
Useful Read: A Review of the Best Payroll Service Solutions of 2023
Timekeeping:
This program allows employers to track time worked by each employee so they know precisely how many hours they've been working each day or week. This information can be used for reporting purposes or payroll calculations if necessary.
Recruiting and applicant tracking:
HRIS software can help you recruit new employees by matching your current job openings with qualified candidates from your applicant database.
Employee database:
HRIS software allows you to create an employee database that includes employee information such as name, title, address, phone number, email address, and other personal details like marital status, age, and gender.
Employee feedback:
HRIS software allows you to give feedback to employees about the performance of their jobs in terms of productivity, quality, or consistency. This helps retain high-quality employees who are happy with their jobs and want to remain in them for long periods.
Employee recognition: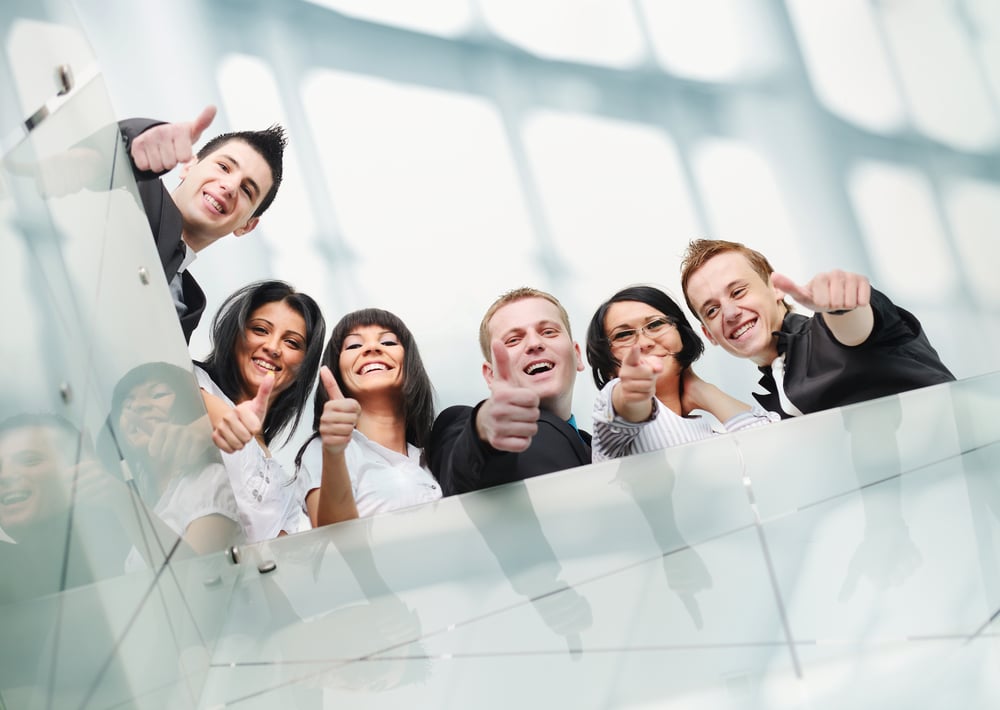 With HRIS software, you can easily recognize your highly productive employees by awarding them bonuses and other rewards based on their performance at work. These rewards will encourage them to work even more complexly and come up with new ideas, leading to increased productivity levels at work.
Employee self-service:
HRIS software can give you a user-friendly interface for employees to perform tasks such as creating an account and accessing the system, making it easier for them to use. It means that your employees can do their jobs more efficiently and effectively.
Learning management:
To create a customized training plan for your employees, you can organize your training materials into modules or topics using a learning management system. It also helps you track how much time they spend learning new skills and what areas need improvement.
Compensation management:
Compensation management is also of the most important aspects of HRIS software because it provides real-time data on pay rates, raises, and bonuses that are due to employees based on their performance reviews and other factors such as job location or seniority level.
Performance management:
HRIS systems can help you manage employee performance by giving managers access to key metrics like satisfaction ratings and feedback questions. They can also help you track performance goals and milestones throughout the year, helping your employees stay on track toward their goals.
Reporting and analytics:
HRIS systems provide a wealth of data that can be used for reporting purposes. You can use this data to easily compare performance across departments, regions, or countries — or even within a single department based on job title or role type. Reporting tools can also help managers manage their time more effectively by providing access to timesheets, expense tracking, and other important data.
Scheduling:
The HRIS system will also allow you to manage employee schedules more efficiently by providing real-time updates about when employees are scheduled for meetings, projects, or training sessions. This makes it easier for managers to track how long employees are expected to work each day, which may help reduce overtime costs.

Employee scheduling and Time-tracking software!
Why use an HRIS?
The goal of any organization is to find an HR software solution that can save time. IT infrastructure within a company can be used to integrate and run the HRIS. In most companies, HR professionals manage their organizational data on cloud-based software that is managed, updated, and supplied by cloud-based software providers.
Human Resource Information Systems (HRIS) help organizations manage employee data efficiently and effectively and contribute to their growth and development. As well as providing employees with a reliable information hub, these HR management solutions enhance their performance.
In addition to helping HR make strategic workforce planning decisions by storing and updating this information in one place, it will also help IT ensure that the information remains up-to-date. The analysis of collected data can provide insight into employee behavior.
It allows HR teams to focus on supporting their workforce, encouraging better work relationships between managers and groups, and improving productivity by having the right tools.
Who Is An HRIS Analyst?
The Human Resources Information Systems Analyst (HRIS) oversees all aspects of the HR information system. Furthermore, the HRIS Analyst also prepares reports and analyses data, performs maintenance and administration of the HRIS, benefits, and payroll software, and assists employees in contacting the company.
The position provides system support and ensures data integrity for employees across all levels of the organization. In addition to providing training and support to employees and managers regarding HRIS, you may act as a subject matter expert.
Manage the design and configuration of the HRIS, testing, development, and maintenance. In addition to payroll and benefits, recruitment, performance management, and employee self-service, we provide technical support for all modules of our HRIS (UltiPro).
Assisting with data entry when needed Monitoring data integrity in our HRIS Managing third-party integrations Assisting with data entry when required Identifying improvement areas in technology and processes.
What benefits do HRIS software systems offer?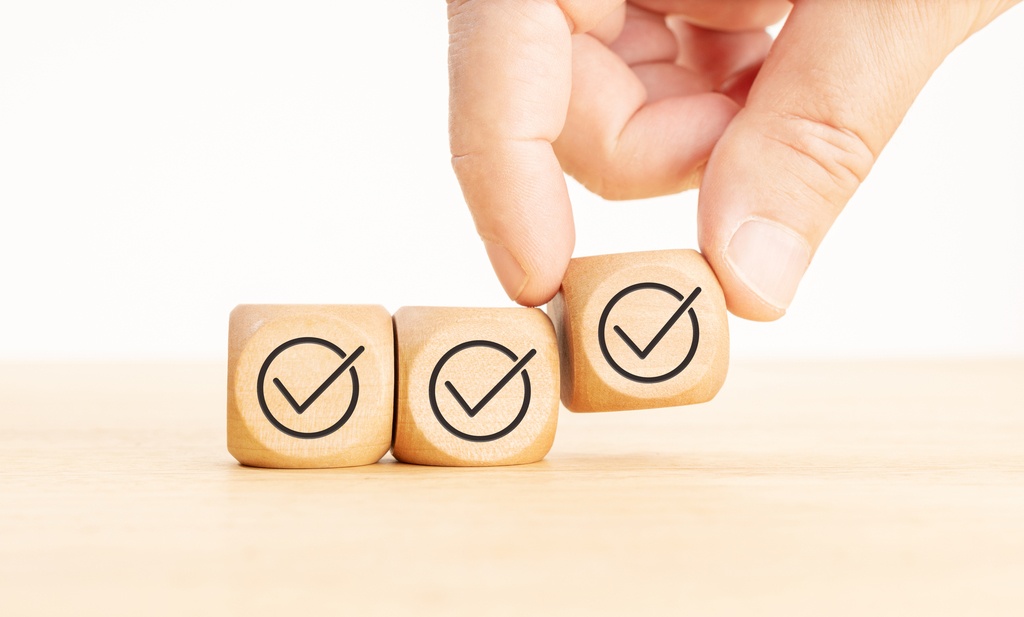 HRIS software systems can help organizations reduce costs and improve the productivity of the human resources department. Here are some of the benefits:
Expedites tasks:
HRIS software can automate many of the processes that were previously performed manually, allowing you to spend more time on higher-value activities. For example, a human resources manager can spend more time coaching employees rather than spending hours manually searching for information about them in a database.
Reduces paperwork:
Reducing paperwork is key to improving productivity, but it's also important for reducing costs and increasing revenue. HRIS software maximizes efficiency by automating repetitive tasks that humans would otherwise perform.
Simplifies predictive analysis and visualizations:
HRIS software systems are designed to help companies identify and correct problems in their workforce before they become a crisis. This can be done by predicting employee performance, identifying issues with training and development, and tracking compliance with regulations.
Empowers employees:
Employees have access to their records in a private portal, which allows them to view their personal information without sharing it with managers or other employees who may not need it. In addition, they can use this portal to check on the status of their benefits claims and view their pay stubs online without needing authorization from their employer.
Improves productivity:
The ability to easily access employee performance information allows managers to keep track of what is happening within their organizations without constantly asking for reports or data from human resources departments or other departmental units. The system also allows managers to keep tabs on how employees' performance relates directly back to the business itself - which is only possible with an HRIS system.
Maintains compliance:
HRIS software systems ensure that all the records of employees and their details are updated and maintained systematically. The data is protected from unauthorized access and modification.
Offers security and privacy:
HRIS software systems help secure employees' information against unauthorized access by third parties, theft or loss of data, etc. The information is stored in an isolated environment with limited access to authorized personnel only.
How should I choose an HRIS system?
Many HRIS software solutions are available on the market, so choosing one can take time and effort. To make the right decision, follow these steps:
Determine your budget
Despite what may seem obvious, there are many HRIS solutions available. These solutions range from a few hundred pounds to tens of thousands. Therefore, you'll need to be realistic when choosing a system that matches your business needs.
Depending on your organization's needs, the costs associated with implementations and system integrations may also have to be considered. You may have to create scripts to work with your company's legacy business applications, and extensive testing may be necessary to ensure that all functions operate smoothly. It is easier to predict implementation and integration costs when you choose a service provider to assist you in determining which solution meets your needs.
Determine your business needs
If you are looking for HR software, you might already have some pressing problems in mind. HRIS should help you with more than that; it should not just be used for HR. It should help you with all your business needs now and in the future.
Think about the following categories when making your list of HR software needs:
Can we simplify tasks and processes by making them more straightforward?

To solve its current problems, what does it need to do

To meet upcoming challenges, what needs to be done

To achieve long-term objectives, what must be done

What is it doing to support the mission and values of your organization?
Research features
To buy HRIS software that meets your needs, you must determine which products have all the required functions. You can compare high-rated HRIS systems online with ease by conducting online research. Choosing the right combination of features is more critical than finding the most parts.
Shop around
After doing your homework, you can inquire about quotes and free trials. You must test the systems and see how long they take to complete most of the workflows you will use.
What HRIS challenges do companies face?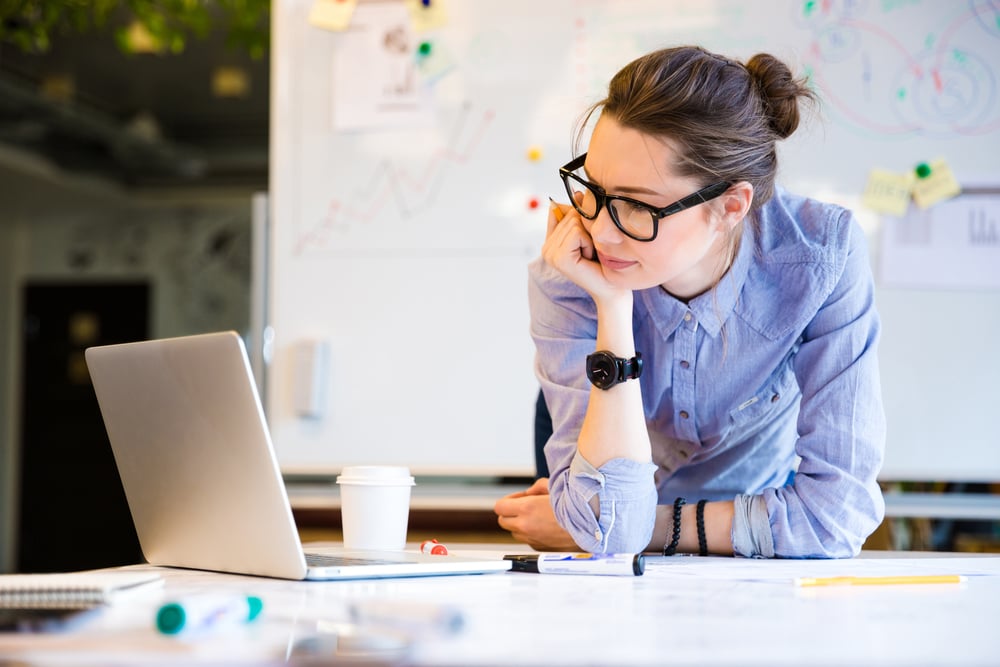 Once an HRIS is implemented, companies can take advantage of its benefits immediately. Each HRIS system is different in terms of features and functions, so it is vital to research before purchasing. It is essential for companies to carefully examine the various systems, vendors, and features to find the right one for their needs and budget.
Choosing the Right HRIS
It is vital to select the right HRIS software. Companies investing in an HRIS that suits their goals, objectives, missions, and values are investing in their future and success. Customizing a system to meet the organization's needs is vital to its flexibility and relevance throughout its lifespan.
Implementation
It can take time and effort to implement a project. However, it can be made easier if you find the right vendor. Vendors should be able to assist you in working through the entire implementation and answer any questions you may have.
Data Security
The security of data should be a concern for every company. However, there is some benefit in both types of HRIS in alleviating worries. Cloud-based HRIS vendors ensure the security of their client's data with robust security measures. People who maintain their data security may prefer to use a premises-based HRIS.
Compliance
It can be challenging to comply with rules and regulations since they change frequently. Compliance management is a feature of most HRIS solutions, allowing companies to remain compliant regardless of changes. It is also possible for vendors to participate in the cloud-based HRIS process, sharing their expertise.
Disruptions to business
Implementing a new HR system can be challenging. HrIS can alleviate this concern by allowing a company to run HR processes the way it wants. This eliminates the need to make everyone change their practices.
How do I successfully implement an HRIS?
It will be exciting to have your new HRIS system up and running once you've chosen it. For this process to go smoothly, a plan must be devised.
Implementation plans should include the following steps:
New system installation.

How will it integrate with your HR software and third-party services?

Assembling a new system for transferring company and employee data.

Preparing the HRIS for deployment and testing it.

Training stakeholders and employees on how to use the new system.

There will be technical adjustments after the launch.

Getting feedback from end users and stakeholders.
Management
Written by:
With years of experience in the HR field, Carin has a lot of experience with HR processes. As a content marketer, she translates this knowledge into engaging and informative content that helps companies optimize their HR processes and motivate and develop their employees.
Disclaimer
Please note that the information on our website is intended for general informational purposes and not as binding advice. The information on our website cannot be considered a substitute for legal and binding advice for any specific situation. While we strive to provide up-to-date and accurate information, we do not guarantee the accuracy, completeness and timeliness of the information on our website for any purpose. We are not liable for any damage or loss arising from the use of the information on our website.
Ready to try Shiftbase for free?
Save time and money
Ready to try Shiftbase for free?
Try for free