Temporary Employee: Understanding the Basics
What are temporary employees?
Temporary employees, also known as temp workers or contract workers, are hired to work for a company temporarily, typically for a specific time or project.
These employees are not considered permanent members of the company's workforce and generally are not eligible for the same benefits as full-time employees.
Temporary employees can fill various roles, such as covering for an absent employee, handling an increased workload, or working on a specific project. They may be hired through a staffing agency or directly by the company.
Temporary employees can significantly improve the assets of any business, regardless of size. They provide a flexible, economical way of getting work done and can fill in for absent employees, allowing the company to stay on course. Temporary workers may also be hired for peak seasons or special projects, such as website design or product launches.
Reasons for hiring temporary employees
In today's business landscape, temporary workers are becoming increasingly popular as an efficient and cost-effective way to fill short-term staffing needs.
Companies of all sizes, from small businesses to large corporations, can benefit from the flexibility that hiring temps provide.
Whether it is for seasonal or special projects or simply filling in for a staff member who is on vacation or maternity leave, there are many reasons why companies choose to employ temporary workers. Here are just a few of those reasons:
To meet a spike in demand
Temporary employees provide companies with a flexible way to meet spikes in demand without making a long-term commitment.
This solution is especially beneficial for businesses that experience seasonal increases in workload and need extra hands during those periods without increasing their headcount permanently.
Temporary employees can be a cost-effective solution for these companies, as they can be hired quickly and easily and let go just as easily when the demand subsides.
To fill in for permanent employees who are on leave
Having a permanent employee out of the office can be a considerable setback to keeping your business running at its best. Hiring temporary employees to fill in for them can be an effective short-term strategy to help keep things running as usual.
Temporary workers are typically well-versed in their area of expertise and come with various skills that can add significant value to your team.
Not only do they provide a reliable solution in the interim, but they can also bring fresh new perspectives and ideas to the workplace - giving you more options when you come up with your next strategy or plan of action.
To cover for employees who are out sick
Hiring a temporary staff member to cover the workload of an absent employee is a crucial step to ensure the continuing efficient functioning of a business.
It provides assistance when the team is understaffed, allowing experienced employees to pick up some slack and providing temporary advice during times of transition.
A temporary employee can also be used for specific tasks that are needed quickly or when there's an unexpected increase in demand for your product or service.
To test out a new position before making it permanent
When companies hire temporary employees, this temporary position can help companies make informed decisions regarding adding permanent roles.
It allows an employer to evaluate how the person fulfills the role and any dynamics with other employees that could impact the company.
Additionally, it provides insight into how the new role could affect other processes and operations before making it a regular part of their lineup.
To complete a particular project or task
Adding permanent staff is sometimes necessary or desirable when completing a particular project or task.
Hiring temporary employees can provide the extra workforce required while avoiding long-term commitments and enabling flexibility and scalability to suit your needs.
With temporary employees, the job gets done without the added burden of wages, benefits, and other expenses associated with having more permanent staff members.
Benefits of being a temporary employee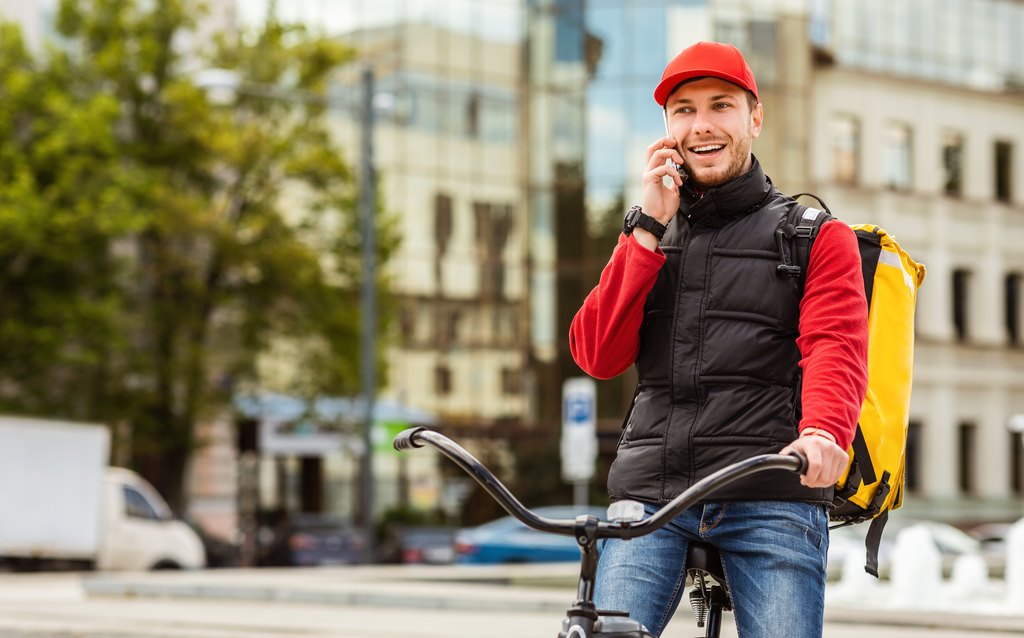 Being a temporary employee can be an excellent opportunity for individuals looking for flexible work arrangements or wanting to gain experience in different industries or positions. Some of the benefits of being a temporary employee include the following:
Greater job flexibility: Temporary employees can choose when and where they work, which can be particularly beneficial for those who have other commitments or are looking for a more flexible lifestyle.


Increased earning potential: Temporary employees often have the opportunity to earn higher pay than permanent employees, mainly if they work on a project-by-project basis.


Variety of work experiences: Temp workers have the opportunity to work in different industries, positions, and environments, which can help them develop a diverse set of skills and gain a better understanding of their strengths and interests.


Access to full-time employment opportunities: Temporary workers who perform well in their roles can be hired as regular employees by the company they were temp working for.


What is the advantage of hiring a temporary employee?
Hiring a temporary employee can offer several advantages for companies, including:
Cost-Effective
Hiring temporary workers can be a cost-effective way to staff your business. Hiring a temp can be more cost-effective than adding a new full-time employee to your payroll when you only need someone for a short time. Additionally, you will not have to pay for any benefits for temporary workers.
Time-Saving
Hiring temporary workers can also save you time. When you use a staffing agency to find temporary employees, they will handle the initial screening and interviewing for you. This can save you significant time, as you will not have to interview dozens of candidates.
Flexibility
Hiring temporary workers can also give you more flexibility in staffing your business.
If your business is seasonal or you only need extra help during certain times of the year, hiring temps can be a great way to staff up when needed and then let them go when they are no longer needed. This can help to keep your overhead costs down.
Reduced Training Costs
When you hire temporary employees, they will usually require less training than new permanent workers.
This is because temps are usually already familiar with the basic skills needed to do their job.
As such, you will not have to spend as much time and money on training them as you would with new regular employees
Access to Skilled Workers
Another benefit of hiring a temporary workforce is that you will have access to skilled workers who can help you with specific projects or tasks. For example, if you need someone with experience in graphic design, you can hire a temp with those skills rather than trying to train someone on your staff.
Reduced risk in hiring
Hiring a temporary employee allows companies to test candidates' skills and work ethic before committing to a permanent position. This will enable businesses to evaluate a candidate before making a long-term commitment.
Additionally, by hiring temporary staff, companies reduce their risk if they need to let someone go.
This can help protect them from any potential legal action or other issues that could arise if an employee is terminated after being hired permanently.
Disadvantages of hiring temp workers
While hiring a temporary employee through a temporary staffing agency can offer several advantages, there are also some disadvantages. These include:
Agency fees: Companies may have to pay additional costs to the temp agency for recruiting and placing the temporary employee.


Limited control over the employee: Companies may need more control over the temporary employee's schedule and workload, as the temp agency may have other assignments to complete.


Limited benefits: Temporary employees may not be eligible for the same benefits as permanent employees, such as health insurance or retirement plans.


Where to find temporary employees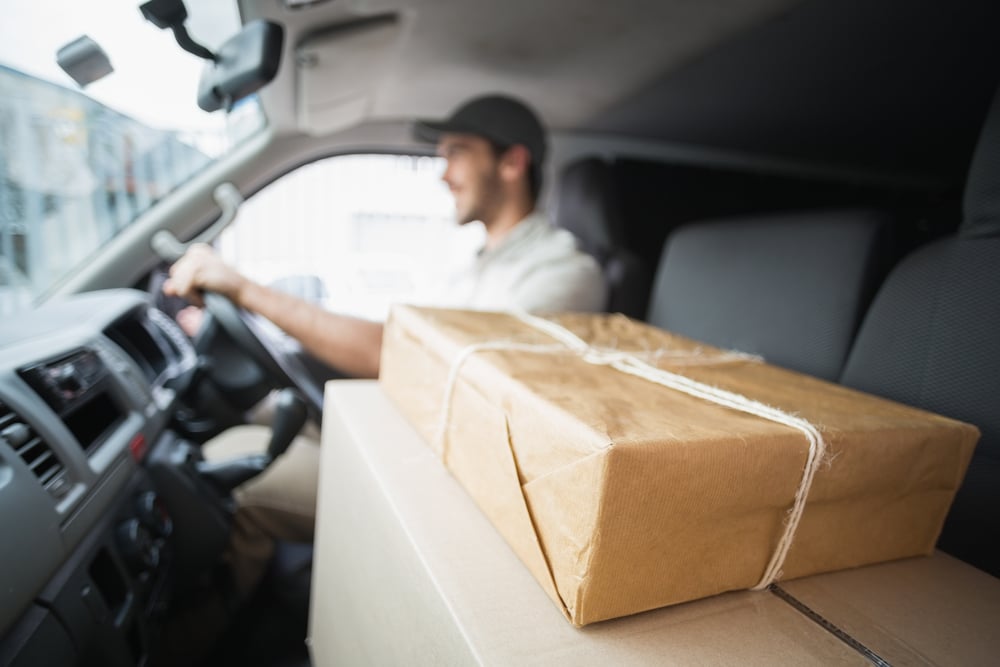 There are several ways to find temporary employees, including:
Staffing agencies: Staffing agencies specialize in recruiting and placing temporary employees with companies.


Networking: Businesses can also use their networks to find temporary employees by reaching out to friends, family, and previous colleagues.


Temp-to-hire programs: Some staffing agencies offer temp-to-hire programs, which allow companies to evaluate temporary employees before deciding to hire them permanently.


Online job boards: Job boards such as Indeed and LinkedIn can be used to find temporary employees.


Referrals: Companies can ask current employees for referrals of individuals interested in temporary work.


Social media: Companies can use social media platforms such as Facebook and Twitter for advertising temporary job openings.
With the proper preparation, hiring a temporary employee can be an effective way for businesses to fill gaps in their workforce while saving time and money.

Employee scheduling and Time-tracking software!
How long can you employ a temporary employee?
The length of time a company can employ a temp employee can vary depending on the terms of the agreement between the company and the employee.
Temporary employment only lasts for nine months or less, but on occasion, the employee can be hired for a more extended period.
Some temporary employees may be hired for a specific project or assignment, while others may be employed for a fixed time. In most cases, the company can terminate a temporary employee if the termination is not discriminatory.
How many hours can a temporary employee work?
The number of hours a temporary employee can work will depend on the terms of the agreement between the company and the employee.
A temp employee may be required to work a full-time schedule, while others may work part-time or on a project basis.
The firm and the temp agency should ensure that the working hours' terms are clear from the beginning to provide clarity and understanding.
In general, the number of hours a temporary employee can work will be determined by the quick employee rules, temporary jobs, the needs of the company, and the employee's availability.
Companies should comply with federal and state laws on working hours, such as the Fair Labor Standards Act (FLSA), which sets standards for minimum wage and overtime pay.
Now that you know what to consider when hiring a temp employee, you can decide whether this type of hire is the right fit for your business.
Conclusion
In conclusion, temporary employment offers a flexible solution for companies looking to fill gaps in their workforce. Whether it's a seasonal need or a temporary position, hiring temporary employees can be a cost-effective way to meet the demands of the labor market.
However, it's essential to remember that temporary workers are still protected by labor laws, such as the Fair Labor Standards Act, and are entitled to certain benefits, such as overtime pay.
Temp agencies and staffing companies can help companies navigate the hiring process and ensure they follow the rules and regulations for temporary employment.
They can also help connect temp employees with insurance providers and worker's compensation coverage. It's also important to remember that temporary employees have the same employment rights as permanent employees.
For temp employees, working in a temporary position can offer the chance to gain access to a company's culture, values, and products.
It can also be a stepping stone to a full-time job or a way to gain experience in specific industries. However, it's essential to be aware that temporary positions may offer different benefits than full-time positions, and the job offer may be quick.
In the end, temporary employment can be a win-win situation for both companies and employees, as long as they understand their rights and responsibilities and work together to ensure everyone benefits.
Companies should consider hiring temporary employees to fill gaps in their workforce during a short period while keeping in mind the laws and benefits that apply to them.
Employee
Written by:
With years of experience in the HR field, Carin has a lot of experience with HR processes. As a content marketer, she translates this knowledge into engaging and informative content that helps companies optimize their HR processes and motivate and develop their employees.
Disclaimer
Please note that the information on our website is intended for general informational purposes and not as binding advice. The information on our website cannot be considered a substitute for legal and binding advice for any specific situation. While we strive to provide up-to-date and accurate information, we do not guarantee the accuracy, completeness and timeliness of the information on our website for any purpose. We are not liable for any damage or loss arising from the use of the information on our website.
Save time and money
Workforce management software from Shiftbase
Try for free