7 December 2021

Paying out the salary to employees is a recurring job that takes a lot of time, especially when you have little or no experience with payroll administration. Time you probably prefer to spend on other things. By streamlining the payroll process, you can significantly reduce the time you spend on it periodically. It also ensures that you don't forget anything. Do you also want to work better and more efficiently? Then read the tips below.
Tip 1: Develop a standard process for the salary payment
Developing a fixed procedure for payroll administration makes the process easier. For example, record this procedure in a handbook with a corresponding checklist that can be completed step-by-step with each salary payment. In this way it is clear at a glance what needs to be done to proceed to a correct salary payment, you avoid mistakes and possible difficulties with corrections and dissatisfaction of employees, because their salary is not correct. You have to invest once in making this checklist, through time or perhaps money when you outsource the creation of the checklist, but you will enjoy this for a long time afterwards. Another extra tip is to draw up separate checklists for special situations, such as a checklist when you leave employment.
Tip 2: Use an online system
In order to avoid unnecessary paperwork or having to collect paperwork before you can start with salary processing, it is best to work with an online system such as Shiftbase for time registration and leave registration. By simply registering all the necessary data in one place, you make the time processing for salary payment a lot easier. Also see if there are processes you can automate, so you don't have to worry about them anymore.
Tip 3: Connect your systems
If you work with an online system for time registration, make sure it is linked to your payroll software. This prevents you from having to enter data manually, which is time-consuming and error-prone. This way you only need to check that everything is in order before you make the salary payment. Shiftbase is linked with more than 10 different payroll software systems.
Tip 4: Stay up-to-date
Make sure you are and remain aware of any changes in payroll tax, premiums and other important data for salary processing. This way you can implement these changes directly in the online system and you don't have to make any corrections afterwards. This will save you a lot of time and also money, because the costs of some errors can be quite substantial.
Tip 5: Outsource the payroll administration
When you find that keeping the payroll administration costs you too much time and energy, you can also choose to outsource it to a professional. This gives you all the time you need for your business activities and you know for sure that the salary payment to the employees will be arranged on time.
Productivity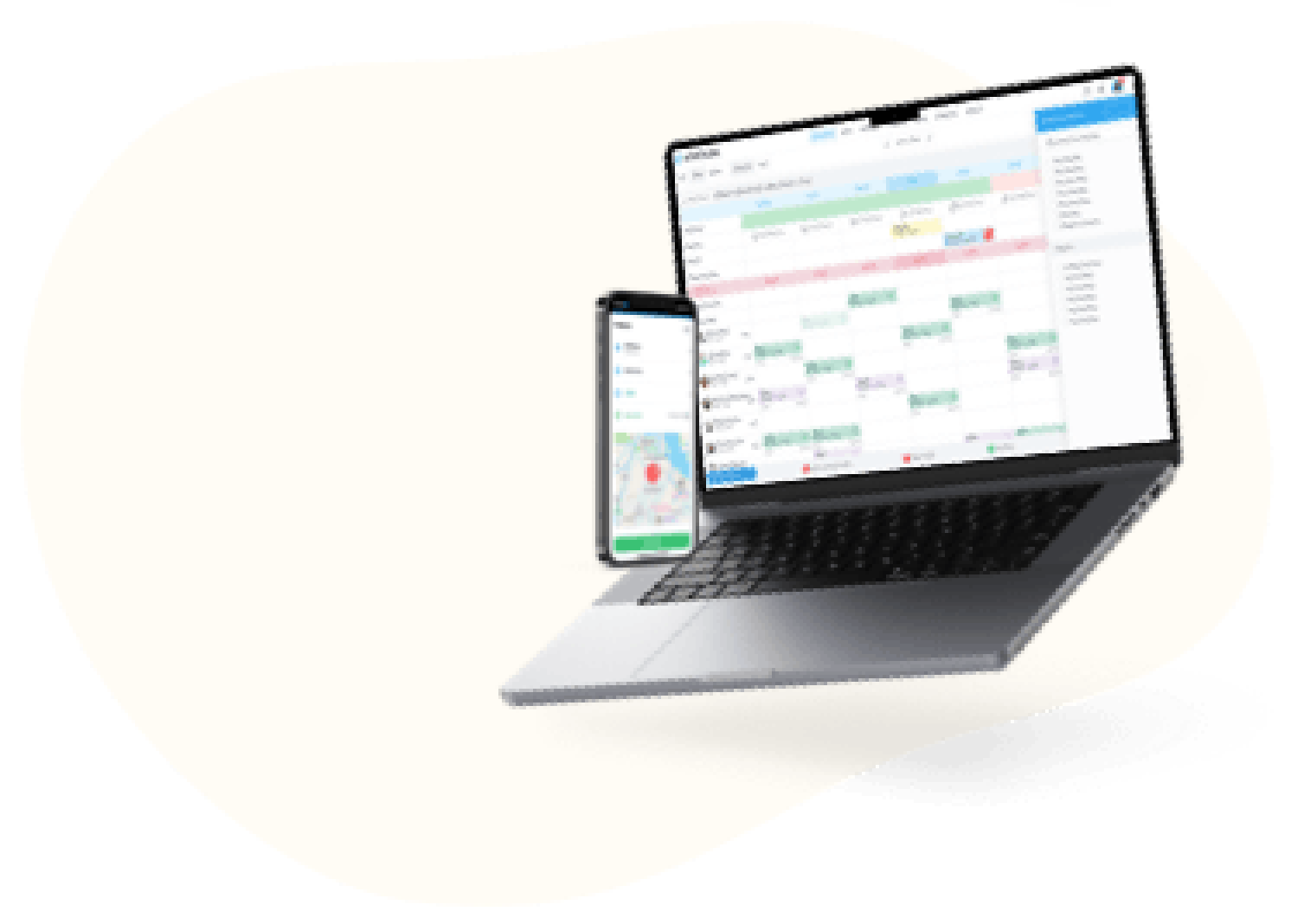 Workforce management software from Shiftbase