HRM in a Single Online Application
An internet application that allows for easy management of your employee data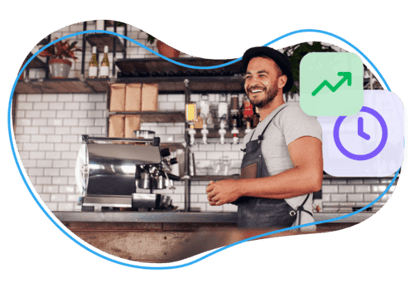 14 day trial, free support, no payment details required

Manage your human resources online
Manage employment contracts, vacation balances, plus-minus hours, and personal employee information in a single tool. Changes to employment contracts can be processed immediately, the overview of vacation balances is easy to keep up with, and overtime can be calculated quickly. All these data can be corrected as necessary.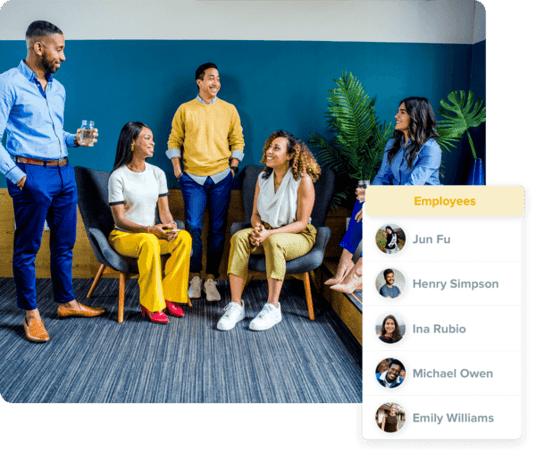 Human Resources Management
Manage employee contracts from one central location. Within an employee contract, the software offers automatic accrual of vacation time, calculation of plus-minus hours, and much more.
Automatic accrual of vacation hours
Automatic contract reminders
Notifications of anniversaries and birthdays
Contracts
Keep track of all your employee contracts online and receive a notification when they are about to expire.
Files
Manage employee documents in one central place and receive a notification when a document expires.
Notes
Write online notes for employees so you can build up your personnel file easily.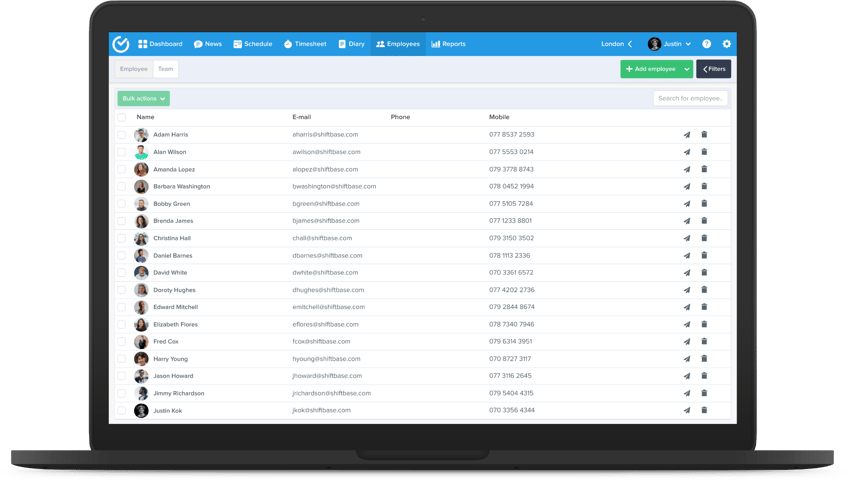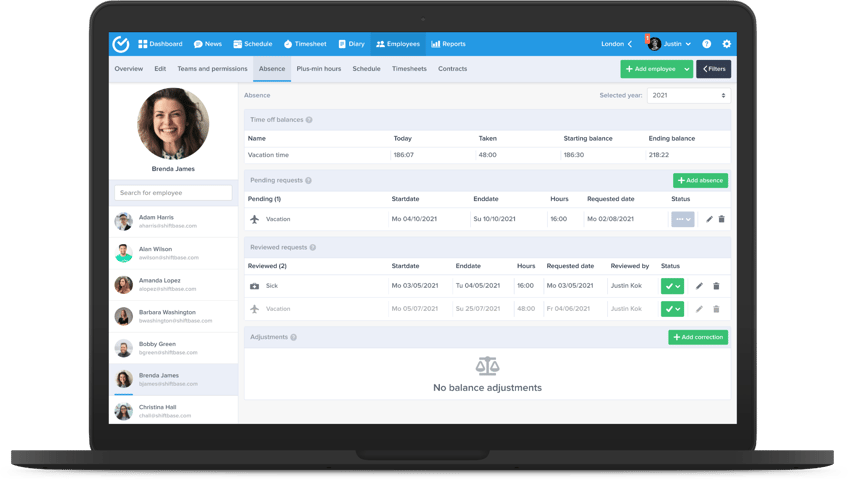 Employees
As a manager, you can view and manage employee data on the go using our app.
Overtime
View worked hours versus contract hours to see if you have discrepancies.
Vacation hours
Employees can view their current vacation hours, hours spent, and add future absences in the app.
Start managing your human resources in Shiftbase today!
Quick signup for your free 14-day trial