Attract and Retain Talent: Designing Effective Employee Incentive Programs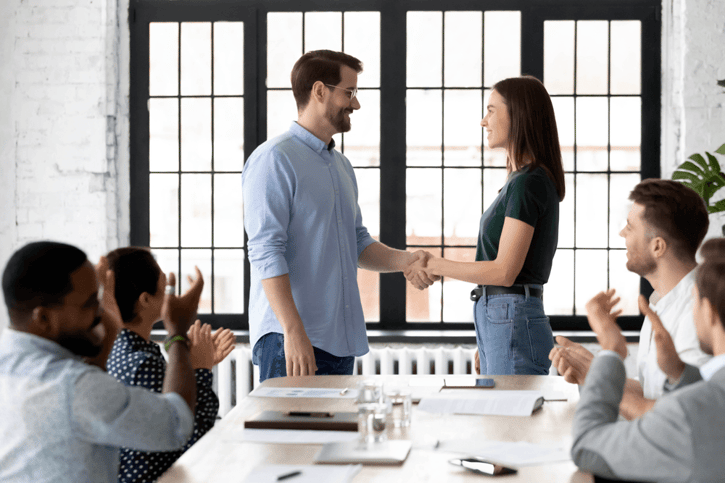 What are employee incentives?
Employee incentives are programs that organizations use to encourage and motivate employees to achieve specific goals. The most common type of employee incentive is a bonus, but other types of programs can also be used, such as stock options, commissions, and profit sharing.
Employee incentives can be a powerful tool for organizations, but they must be designed and implemented carefully. If done wrong, employee incentives can create more problems than they solve. Incentives can motivate and motivate employees if they are used right.
Employee incentives can take many different forms, but some common examples of employee incentives include bonus programs, profit sharing, and awards and recognition programs. Whatever form they take, employee incentives are an essential part of many businesses and can be a great way to increase productivity.
What are the types of employee incentives programs?
Generally, employee incentive programs fall into three categories:
Monetary incentives: Employees receive some monetary benefit from these programs.


Social incentives: Social recognition is generated within the organization through verbal expressions of appreciation.


Moral incentives: Guiding to help people make the right decisions.
What are the advantages of employee incentive plans?
Employee incentives appear to be an expensive expense for organizations. However, incentive programs can also benefit employers, even if they cost a great deal of money for some organizations. Here are six reasons why your company should use employee incentives:
Do employee incentive programs work?
It depends on the situation. An employee incentive program works when it is developed thoughtfully and monitored regularly. An example of this would be a study that found a program designed specifically for a business with specific needs nearly doubled positive performance reporting. Meanwhile, a recent study showed no impact on employee performance from blindly handing out cash rewards. The company's culture and working environment must be reflected in the performance incentive program designed by the employer.
How to start an employee incentive programs?
Let us help you get started if you need help figuring out where to begin. A successful employee incentive program starts with these five steps.
Analyze your current incentive programs
Employee incentive programs might already exist without your knowledge. Some teams or leaders are already spearheading initiatives that are proving successful.
Audit current offerings to find out what already exists. Is there a place where you can scale offerings to launch company-wide? Can specific programs be consolidated?
Identify high-impact perks with your HR team
Employee incentive programs are a vital responsibility of your HR team. HR is often responsible for leading these kinds of employee experiences and culture programs.
Take advantage of the experts' knowledge. Which perks have they observed to be effective? Are there any easy ways to implement some of these perks, such as peer recognition awards?
Figure out your budget
If you have employee incentive budgets, you should carefully examine how your dollars are spent. For instance, monetary and financial incentives will need additional budget allocations. An award of recognition is an example of a free program.
Work with HR and finance to allocate your budget appropriately. In addition to peer and colleague sharing, you can find out what your peers are doing well in your field.
Gather feedback and data from your employees.
There may be a survey you are conducting on employee engagement. Employees or managers might be asked to participate in listening circles to provide feedback on incentive programs.
It would help if you gathered feedback regardless of the mechanism you use. You might also find some great employee incentive ideas. Employees at some companies even vote on their favorite programs.
Communicate the incentive programs
Ask any expert in internal communication. Communication is essential for internal programs, such as employee incentive plans. You will only be able to communicate reward systems to your employees if you let them know about them.
Work with your HR team to ensure your company's benefits and incentives are publicized. The program could also be more engaging for team members if they are informed and educated.
Useful Read: Types of Benefits for Employees: A Complete Guide
How to keep employees engaged, motivated, and happy through employee incentives?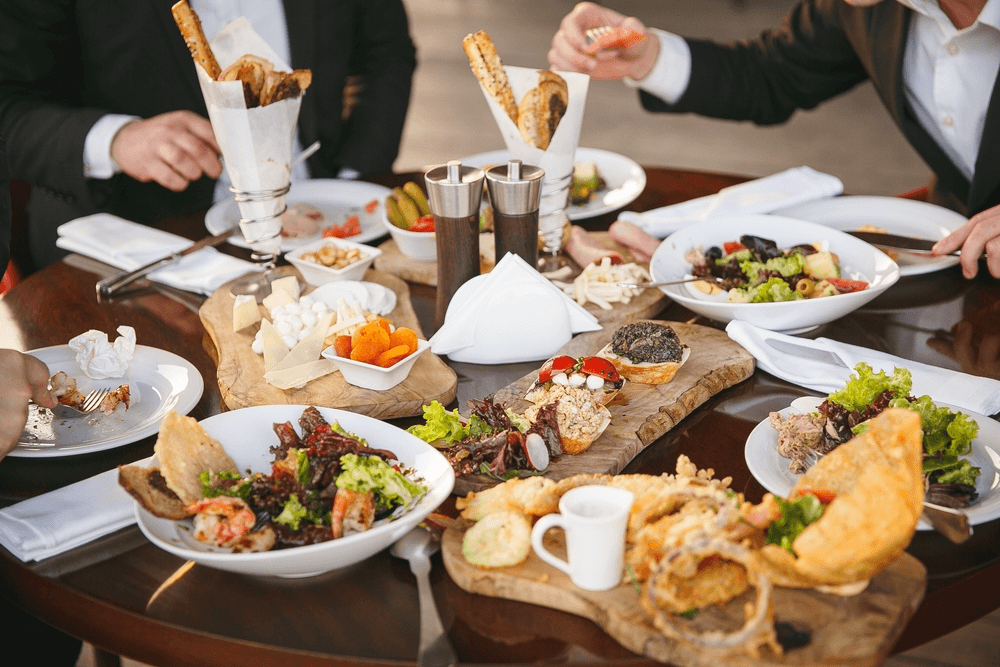 Free team lunch
We all love food. We all have our preferences, so let the team decide where to have lunch. Each department should be rotated so everyone can take advantage of this employee incentive. There is no need to limit it to pizza, as it is an excellent perk for anyone. Cook for the office while you're at it, or bring a chef in.
Puppy Fun
Get local shelters to bring puppies (or grown dogs) into the office for staff interaction. There's more to it than just fun! Whenever an employee adopts a puppy, give them a "starter package" with treats, leashes, toys, etc.
Wine Tasting or Brewery Tour
Employees can send it as a department incentive or share it with their family or friends. Taking the team during work hours allows employees to enjoy themselves without feeling like they're being forced to spend time together.
Work from home
It is the best idea to take a break from the office. Everyone won't have to worry about rushing through morning traffic or getting ready in a hurry. You can enjoy working in your pajamas.
Furthermore, it is more environmentally friendly and can increase productivity and happiness at work. COVID-19 has changed so much that working from home has become more common.
A Certificate or Plaque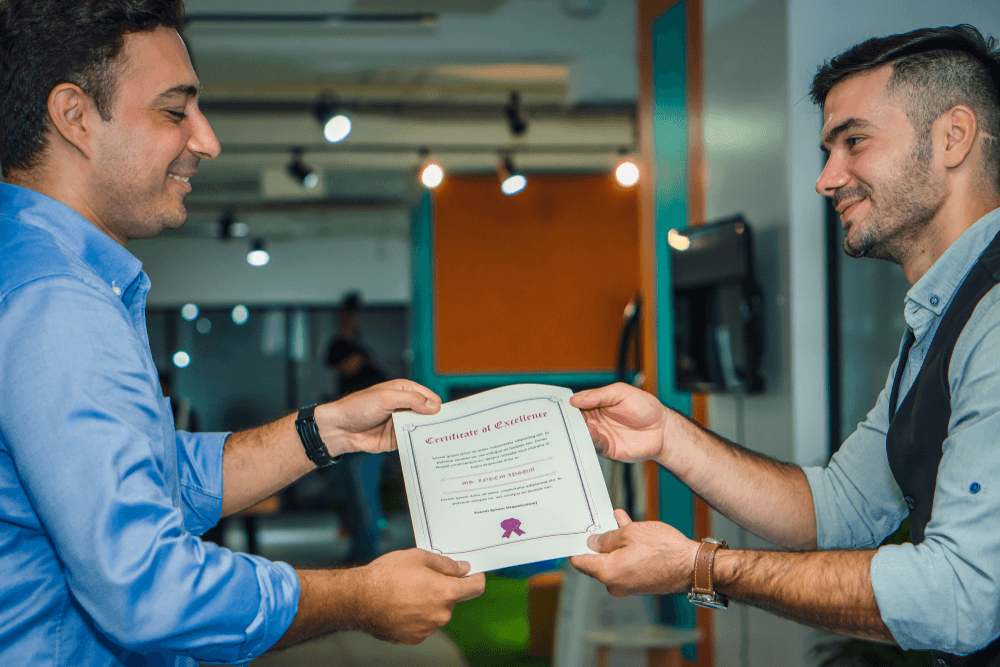 Motivating employees can be simple. Giving an employee a special plaque or certificate is one way to motivate them. A professional plaque can be given for breaking company sales records, meeting tough KPIs, etc. Providing awards for the best mustache, the funniest employee, and the best coffee drinker is fun.
Netflix Subscription
Today, many people watch Netflix instead of going to the movies. If your staff wants to binge-watch The Office, they can use Netflix gift cards for $50. Streaming services like YouTube TV and Hulu also apply.
Instant Employee Recognition
You can easily share instant employee recognition with a digital tool like Connecteam. (Thus, employee recognition programs can be digital too!) Encourage employees to work harder by showing recognition and sending rewards. You'll motivate your team members with reward incentives and public recognition.
Connecteam's employee recognition program is shared on a social feed where coworkers can celebrate their birthdays, congratulate one another on work anniversaries, or post any other event worth celebrating. You can create powerful incentives for employees using Connecteam's employee recognition program. Monetary rewards or extravagant happy hours are possible incentives. Motivating staff only goes so far, so you need to create a positive work environment. Positive feedback encourages employees to continue along that path, allowing them to grow in professional development.
On-Site Fitness Class
Make sure everyone gets ready for the day by having a fitness instructor in the morning. You'll also reduce workplace stress and injuries if you help your staff warm up.
Lazy Monday Start
It would help if you let everyone come in late once a month. They will be able to avoid morning rush hour and sleep in so they can stay happier.
Company Swag
You can give employees anything from headphones to car chargers as a technology incentive. Further, your company's logo or branding can be incorporated into the accessories or made yourself.
Go Off Site
Engage your employees in company-wide activities and games so that they can get to know one another better, thereby building a solid company culture. Ensure that all activities are accessible.
Movie Tickets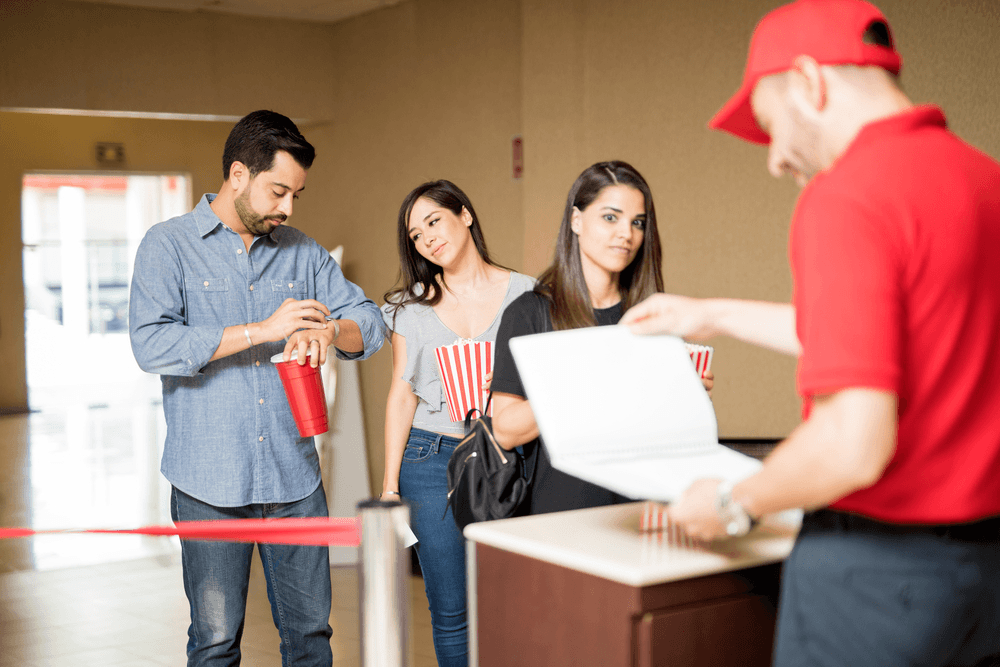 This employee incentive offer makes sense. If your employees reach specific goals or want to show appreciation, you can give them movie tickets as gifts. It's a great gift to share with friends and family.
Lunch With The Boss
It's hard to reach the top of any corporation, regardless of its size. Setting up a lunch or dinner with the CEO can help increase loyalty and make employees feel special and recognized. Employees can even pitch their ideas to the decision-maker. Additionally, CEOs build relationships with employees they may not normally see.
Bring Your Pet To Work
Don't your employees deserve to bring their four-legged companions to work because dogs relieve stress? Getting a pet will make employees' days more enjoyable.
Volunteer Together
Either allow everyone to volunteer for various charities or let departments decide. You get everyone out of the office and help the community simultaneously. In addition, it can help boost a company's image in the community.
VIP Parking
Ensure your employees get a parking spot they can use for a week or a month.
Meal Delivery
Make meal preparation easier by setting up your employee with a weekly meal delivery service. Lunchtime can be a breeze with their favorite meals coming to the office.
The pandemic made this a big employee incentive for parents.
Custom Coffee Cup
You can't deny that most of your employees drink coffee, so why not give them a mug or cup they can personalize? Adding the logo of your company is also possible.
Traveling Trophy
The company should award every employee a trophy based on something outstanding they've done - for example, going above and beyond for a customer, closing a big deal, etc. Once a week or once a month, coworkers can vote to determine who wins the trophy.
Professional growth and development
An effective employee incentive program is more than just a gift. If you invest in their growth, you will keep your employees around for a long time.
It's important to know that 87% of younger employees only consider their job complete with professional development opportunities. You can create one-to-one courses, hold seminars, send employees to online classes, and more.
Profit Sharing
Profit-sharing differs from a 401K plan. You can offer profit-sharing plans that permit employees to contribute cash or stock to their retirement accounts, or you can pay them directly from their retirement accounts. Profit shares are a great employee incentive that empowers your employees. This will make them a part of the success of your company.
Tuition reimbursement
Most employees (79%) reported that tuition assistance is one of the most critical factors when selecting a company. Incentives such as time off and tuition reimbursement can encourage your employees to learn more. Continuing education contributes to a better company culture in which all employees thrive.
Choose Your Own Project(s)
Employee incentives include allowing them to select which projects or shifts they wish to work on. As a result, you can build trust within your team and hold your employees accountable.

Employee scheduling and Time-tracking software!
Do remote teams need more incentives?
The answer to this question can be both positive and negative. Giving remote workers monetary employee incentives may not be necessary if they feel connected and recognized through verbal communication and verbal appreciation.
You and your staff will find it difficult if your organization opens offices in the future because there are too many incentives for the remote model. It will become more difficult to get the same incentives once the office opens. It shouldn't demotivate your employees.
Establishing a successful remote work culture in your organization will help remote workers feel good. The remote team can still get the extra attention it needs while working within the same budget as employee incentive programs.
Employee
Management
Written by:
With years of experience in the HR field, Carin has a lot of experience with HR processes. As a content marketer, she translates this knowledge into engaging and informative content that helps companies optimize their HR processes and motivate and develop their employees.
Disclaimer
Please note that the information on our website is intended for general informational purposes and not as binding advice. The information on our website cannot be considered a substitute for legal and binding advice for any specific situation. While we strive to provide up-to-date and accurate information, we do not guarantee the accuracy, completeness and timeliness of the information on our website for any purpose. We are not liable for any damage or loss arising from the use of the information on our website.
Ready to try Shiftbase for free?
Save time and money
Ready to try Shiftbase for free?
Try for free