Schedule maker
Creating an optimal work schedule
Quick and easy scheduling tool for your employees
Create a schedule in three easy steps
Creating work schedules for your business can be a time-consuming task. Employees submit their availability and absence requests by email, which can leave you constantly switching between emails and spreadsheets in order to build your schedule.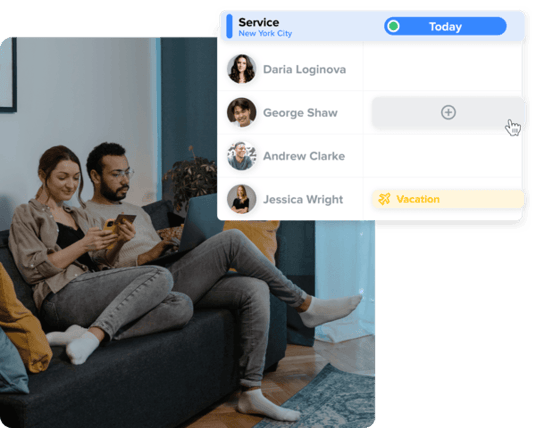 Scheduling a shift
You can quickly and easily make a schedule for your team in the main menu of the Shiftbase under 'Schedule'. On the left side, you will see the names of the employees and at the top, you will see the dates. When you navigate the cursor past the employees on the day you want to schedule a shift, a plus sign will appear. When you click on the plus sign a new pop-up will appear, where you can schedule the shift.
Scheduling based on availability and absences
Scheduling based on labor costs, budget, and expected revenue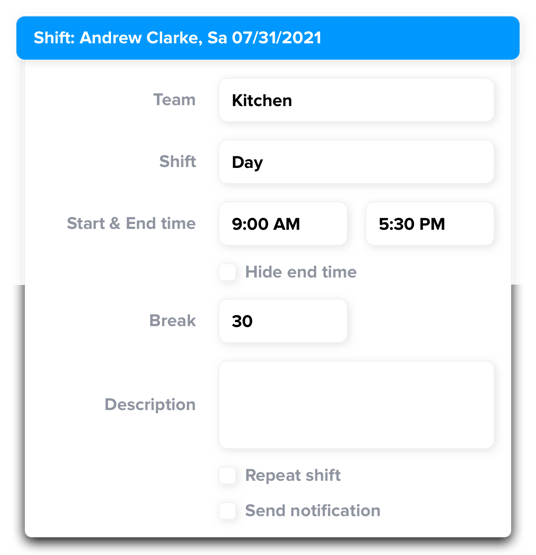 Adding shift details
When you click on add shift a pop-up screen will appear. Here you can select a team, shift and employee(s). After selecting the type of shift, the start times, end times, and breaks are automatically pre-filled to match the selected shift. It is possible to edit the pre-filled start, end, and break times of the shift. It is also possible to add a description to the shift that is visible to the employee.
Plan your employees from a flex pool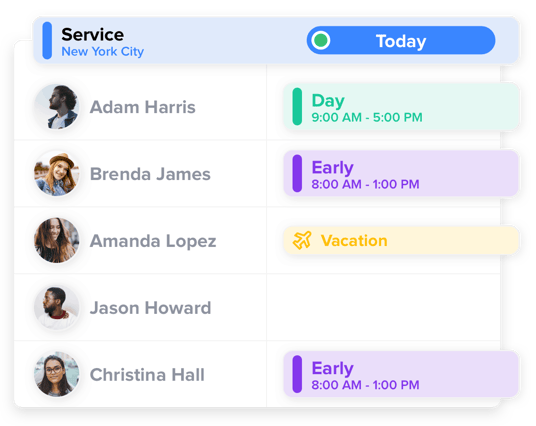 The schedule is done
Once all shifts are scheduled, you are ready to share the schedule with your employees. Changes can always be made at a later date. By using filters, you can easily adjust the information in your schedule.
Use Shiftbase free for 14 days with our trial and discover the possibilities for your organization
Quick signup for your free 14-day trial