Shift planning
Optimize your work with the use of shift planning
Create an easy online shift planning
Shift planning software for every type of organization
Shiftbase makes it easy to create an online shift planning. Scheduled services can be done with the computer or on the go with the mobile app. Because the work schedule is online, employees always have the last work schedule.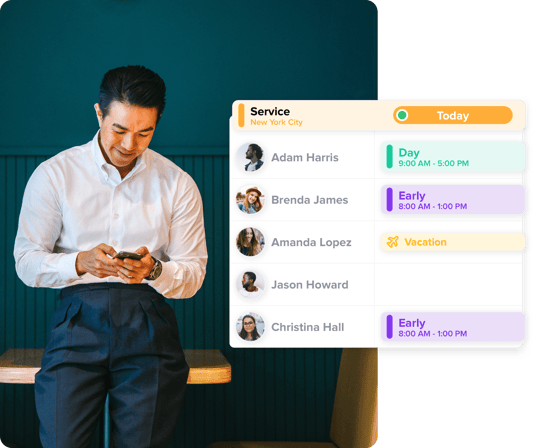 Scheduling shifts easily
Shiftbase is so easy to use that creating a schedule will be fun again. Create a schedule for an extended period, and notify employees of their scheduled shifts by push notification or email.
Availability
Let employees indicate their availability themselves. When employees haven't registered their availability, you can send an automatic reminder.
Open shifts
Invite employees to work a shift when, for example, you need someone ad hoc. As soon as one of the invited employees accepts the invitation, the shift is automatically placed in the schedule.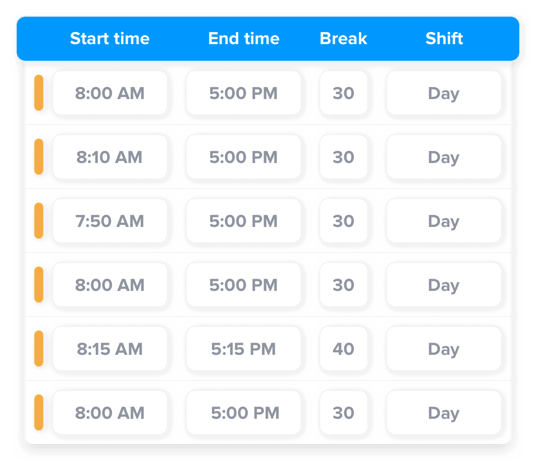 Time registration for all
When employees work with changing shifts, time registration is a must. Shiftbase allows employees to keep track of their hours worked themselves with the mobile app or time clock. The hours worked can be approved by a manager.
Round working hours based on work schedule
When employees clock in before the scheduled start time, there is a possibility that will automatically round the hours worked to the scheduled time. As a result, no hours are registered that have not been worked.
Automatic surcharge calculation
Irregularity surcharges are automatically calculated when applicable. This prevents errors in the surcharge calculation and saves time in calculating surcharges.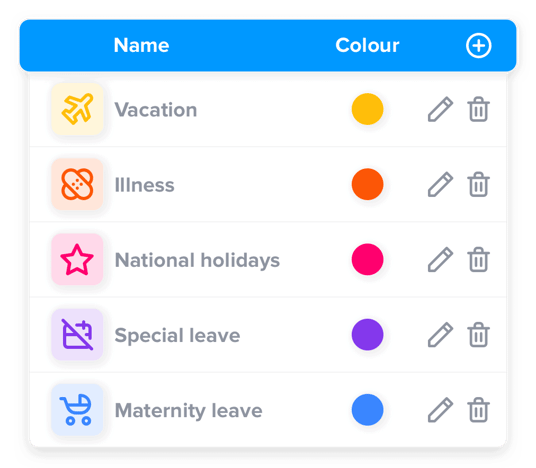 Absence management
Employees can view their own absence hours and requests via computer and mobile app. Managers are able to assess the applications.
Manage absence types
Within the software, absence types can be managed. For each type of absence, you can indicate which employees can request that absence.
The benefits of Shiftbase
To be used from any location
Free iPhone & Android app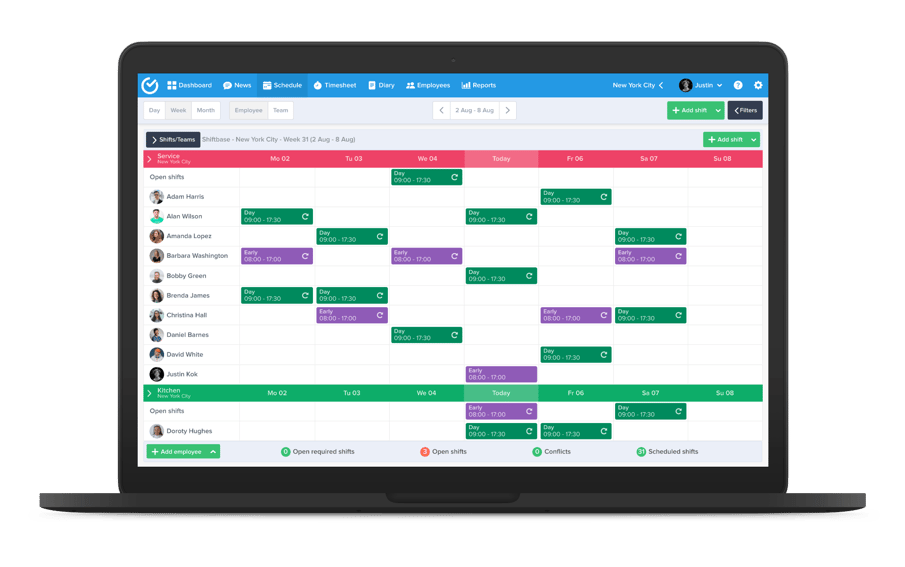 All features on the go on your smartphone
With the Shiftbase app, all features can also be used on the go. This allows the app to be used by both managers and employees. The different features in the mobile app are available depending on the permissions. With the work schedule you can check out your next shifts or exchange shifts with colleagues. The hours worked can be registered via a time registration form or by clocking. A manager can then approve the recorded hours worked. You can also request absence via the mobile app.
Free iPhone and Android app
For managers and employees
Create your online schedule today! Sign up for a free trial account.
Quick signup for your free 14-day trial