Time clock
A time clock app to fulfill all your needs
Easy time-tracking with a time clock app
The benefits of a time clock app
Hours worked can be tracked in several ways. Most companies and organizations keep track of the hours worked on paper, which is later entered into Excel and sent to the accountant. This process could become a lot easier with less chance of errors. With Shiftbase, hours worked can be recorded flawlessly and easily passed on to the accountant or payroll software.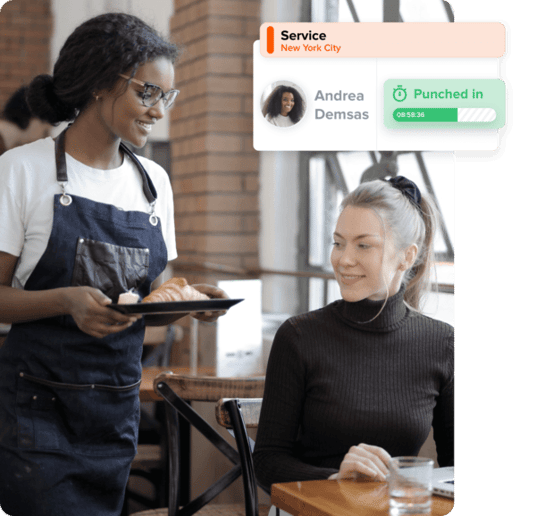 Manually recording working hours
With Shiftbase there are a few ways to keep track of the hours worked. Employees can manually add hours to the timesheet via the mobile app or desktop. Another possibility is for the manager to add them manually for the employees.
All time registrations in a single application
Hours worked are displayed in a nice overview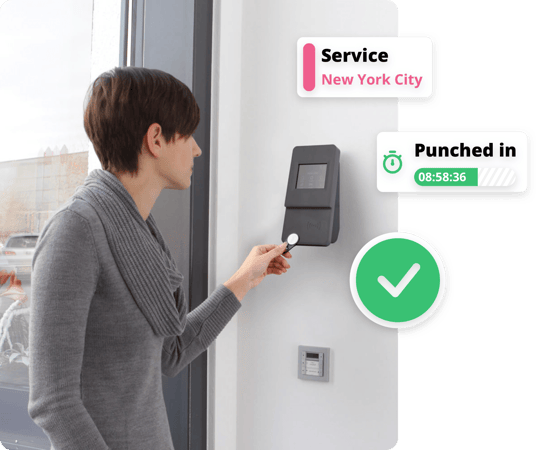 Easy time tracking with a time clock
More and more companies see the benefits of clocking employees' working hours. The clocked times are automatically sent to your Shiftbase account. Corrections are made automatically such as rounding off the start and end time, breaks, and surcharge calculation. As a result, the risk of errors is minimized.
Easiest way of time tracking
Round off hours worked automatically
The benefits of a time clock app
All working hours in a single application
A clear overview of all hours worked
Data can be easily exported
Automated rules for time registration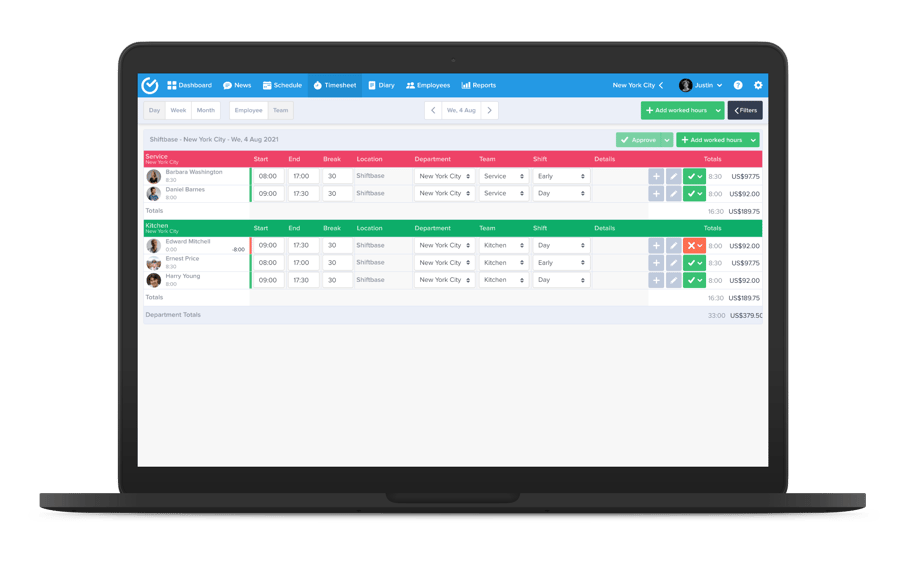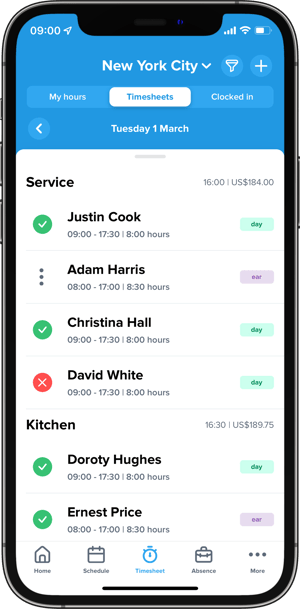 Manage time registrations on the go
Shiftbase's free mobile app allows employees and managers to view recorded working hours on the go. Managers even have the possibility to adjust and (dis)approve registered working hours.
Insight in hours worked on the go
See who's clocked in in real-time
Easy (dis)approving of hours
Start using a free time clock app today and start your trial period!
Quick signup for your free 14-day trial