Time clock
Digital time clock for automatic time tracking
Record working hours quickly and easily with a time clock and reduce the chance of errors.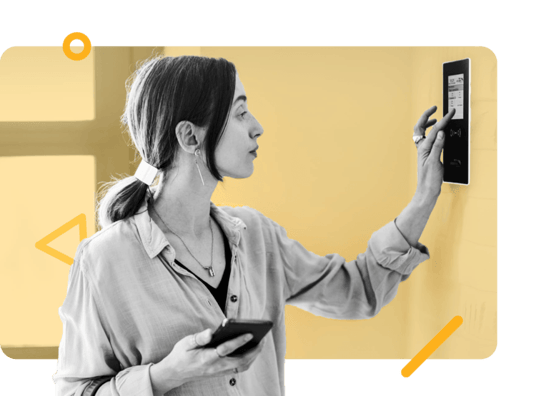 Buy time clock
Record working hours with a time clock and instantly see who is present
The time clock is back, now equipped with the best software
Use a physical time clock and connect it to Shiftbase's software
Real-time insight into who is working and the current wage costs
Forgot to clock out? Manual corrections are possible afterwards
Clock in with a keychain, bank card, or OV-chipkaart
Try for free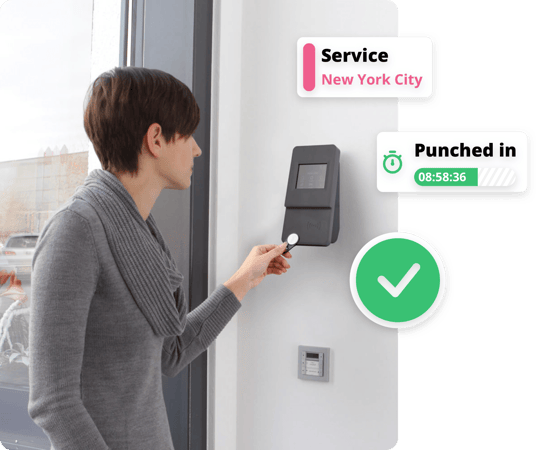 Automatic time tracking
Save time with your time clock by automating tasks
Automatically calculate surcharges, plus/minus hours, and breaks with Shiftbase
Break time is applied based on the hours worked
Receive alerts when employees clock in late for their shift
Automatically remind employees when they forget to clock out
Clocked working hours are rounded based on the work schedule
Try for free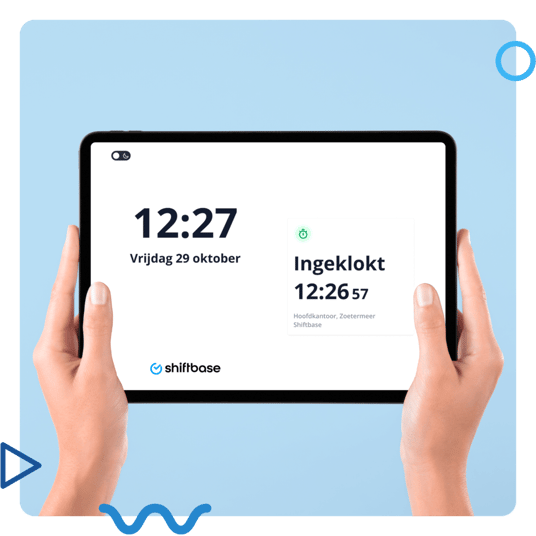 Employee scheduling app
Use all the features of Shiftbase with the employee scheduling app
Exactly as you're used to, but from your mobile device
Employees can always view the schedule
Planning and managing of shifts
Track and manage hours worked
Request and approve personal time-off requests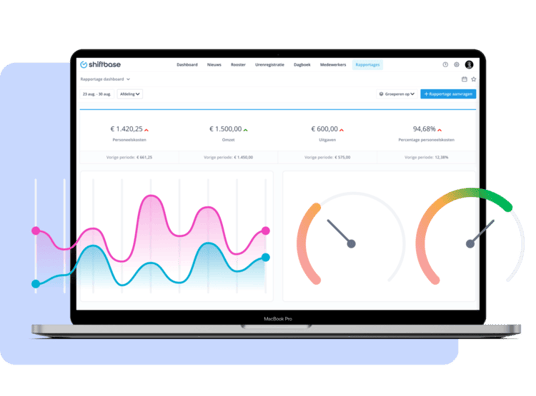 Labor costs control
Link your payroll administration and maintain control over your personnel costs
Keep personnel costs low by integrating the work schedule with the time clock
Irregularity surcharges are automatically calculated for employees
Set different wage rates per job title
Gain insight into personnel costs per hour, department, and role
Get scheduling conflicts alerts such as overlapping shifts and Working Hours Act (ATW) violations
Try for free
All the benefits of a time clock
Reduce chance of errors

Surcharge calculation

Plus/minus hours
Rounding hours

Geolocation

Access control
Break calculation

Time saving

Clock in with a bank card
4.4 of 5

4.5 of 5

4 of 5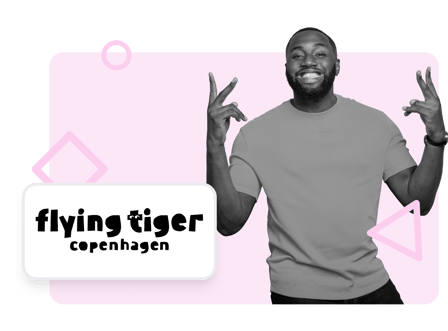 "We are happy with Shiftbase because all our employees can easily view the schedule and indicate their availability in the app! And the customer service is helpful and responds quickly to all our questions."
Sabrina Barten
HR-medewerker at Flying Tiger Copenhage
View the possibilities of Shiftbase for your sector
Our clients, big and small, come from different industries. Discover how our software can help you with your goals.
More industries