Employee Onboarding: The Guide You Need to Get it Right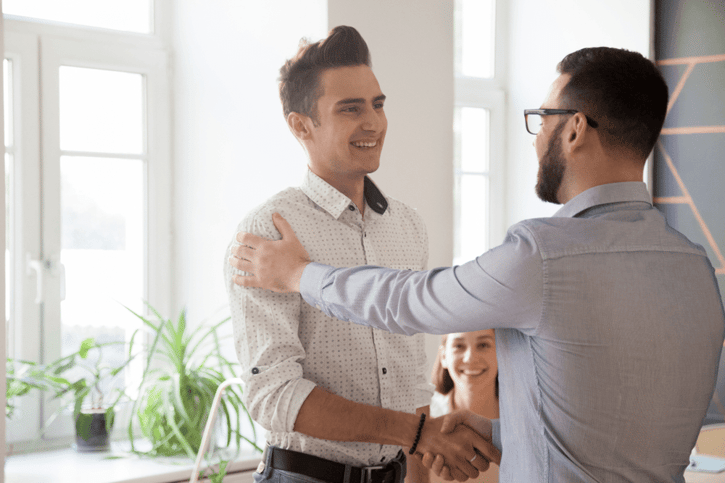 The United Kingdom is suffering from a labour shortage. The New York Times reports that the ongoing labour shortage in the country is directly leading to some of the additional economic woes that the country is facing at this time. You don't have to look far to see how some of those issues are manifesting in businesses of all sizes. This is exactly why right now is the perfect time to consider the employee onboarding process and how it can be perfected to create a more seamless process for hiring the right talent to get the job done.
Today, we will take a look at what your HR department needs to do to craft an employee onboarding policy that brings in the right talent at the right time.
What is Employee Onboarding?
Any time an individual embarks on a journey with a new job, it is important to give them the tools that they need to orient themselves to their new responsibilities. It is unreasonable to expect that anyone will fully understand what is happening at a new job until they receive some instructions. That is where the employee onboarding process comes in.
Ideally, the onboarding process is not merely a tutorial about how to do a specific job. As simplybusiness.co.uk explains, it should also provide a look into the company culture as well:
A successful onboarding of a new staff member will not just tell them how they can do their job, instead it'll introduce them to the company's way of working and culture.
When all of those elements come together just right, the new employee can better understand what they are getting into with a new job. It allows them to see their co-workers and what the company culture looks like. This gives them the opportunity to determine if they see themselves as a good fit within the business. A good cultural fit is important in retaining employees long-term.
What to Establish Before the First Day
It is common for there to be some lag time between when an employee is offered a new position and when they start on their first day. They might still be working through some preliminary paperwork or finishing up their responsibilities at the job that they had before. This is why it is wise to begin the employee onboarding process before the first day.
Even before new employees start on their first day, there are things that the HR department should establish. This is a way of welcoming new hires and letting them know what is expected of them. This allows new hires to feel settled into this new job more rapidly than they might otherwise.
Provide the new employee with some basic details about what the company will expect from them at their new job. Some of these details include:
Information about the dress code
Holiday and sick pay policies
Compensation rate
Any equipment they need to provide on their own
Expectations and company values
These pieces of information provide the employee with some understanding of what kind of environment they are stepping into. Again, providing them with as much transparency as possible is an asset in this case. They need to know that the company they will work for has a genuine interest in helping them succeed.
Processes Happening Behind the Scenes
There are a few processes that will be ongoing behind the scenes while the pre-hire is being onboarded. These processes are necessary to confirm information about the individual and ensure that all documentation is in order before they are officially added to the payroll.
Document Gathering
Employees will need to provide certain documentation that verifies their identity and proves their eligibility to work. There is some variation from place to place regarding the necessary documents. However, most companies will at least need to acquire a government-issued proof of identification.
Non-citizens may provide a work permit as verification of their identity and eligibility to work. However, employers should be careful to note the expiration date on any work permit supplied to them. This is essential because they need to confirm that the individual remains eligible to work in the United Kingdom going forward. If the permit is already expired or is nearing expiration, then this needs to be corrected before the worker can be hired.
Open Lines of Communication
While processing documents and handling other pre-hire activities, it is essential to remain in constant communication with potential employees. It might take a few days to a few weeks to process all of their information, and some applicants get anxious. Their anxiety level is likely to skyrocket even higher if they don't receive communication from their potential employer.
Factorialhr.co.uk explains another prominent reason to stay in touch with pre-hires:
At times, it is common for workers to receive other offers while they are waiting to enter their position in a company, this is why it is essential to maintain communication. Without proper follow up, the new employee may back out if they receive a better offer.
There are plenty of job openings all throughout the UK at this time. In fact, many workers are weighing their options between multiple selections. If you appear uninterested in locking them down, then a potential hire might drift away from you and accept an offer from somewhere else. You need to stay on top of communication channels to keep them interested.
Signing an Official Contract
Once all the pre-employment paperwork has been checked on, it is time to have the individual sign an official contract for their job. This contract will break down the stipulations that have already been discussed during the interview and negotiations. The contract is the best way to include all of those details so that everyone is on the same page.
The contract needs to be as detailed as possible. It needs to carefully outline every aspect of the job. This reduces the chances of a dispute arising between what the hire expected and what the job actually offers.
What the First Day of Work Should Look Like
Congratulations! You managed to have a new hire brought on and ready to begin their first day on the job. That said, the work does not stop there. You must now prepare for setting up the first day of work for your new hire. Plan out how their first day will play out, what they should expect, and what the company expects from them. These are all important to the productivity of the employee onboarding process.
Welcome Session
Welcoming a new employee into the fold is the first thing to focus on. People appreciate it when their new team welcomes them. They also might feel a sense of isolation if you don't welcome them. They deserve to be greeted with enthusiasm and welcomed to the new place where they will spend significant portions of their day.
Introduction to the Physical Workspace
Helping new hires understand the physical space where they now work is also critical to their success. Seemingly small things like knowing the location of the restrooms and break rooms are important to making a new hire feel comfortable.
You might provide them with the opportunity to check out the physical space where they will work before they arrive for their first day. However, if you have not taken the time to do so by this point, then you need to make it a priority on their first day of work.
Personal Greetings with Colleagues
Many find it useful to stop and make personalized and individual greetings with colleagues that the new hires will work with directly on a routine basis. This creates a more personalized touch to their first day. It also helps new employees put names on the faces that they see. It can also be an ice-breaker activity to help everyone in the office feel a little more at ease. After all, many of us are at least a little awkward when we first interact with a new person. Breaking some of that tension is useful for promoting great productivity and communication between co-workers.
Support Your HR Department for Best Results
roviding backing and support for your HR department is the best way to continue to sharpen the kind of results you get from the employee onboarding process. These are the individuals who are responsible for creating and refining these processes, and they need the resources to do so.
Properly staffed HR departments make it easier for them to do their job. Check in on the department frequently to see where things stand. This way, you will know what you can do to support them and make their lives a bit easier. They will appreciate your effort and you can enjoy better results in the hiring process.
Follow the steps above, and you can reach greater levels of comfort for new hires and better retention outcomes.
Employee
Disclaimer
Please note that the information on our website is intended for general informational purposes and not as binding advice. The information on our website cannot be considered a substitute for legal and binding advice for any specific situation. While we strive to provide up-to-date and accurate information, we do not guarantee the accuracy, completeness and timeliness of the information on our website for any purpose. We are not liable for any damage or loss arising from the use of the information on our website.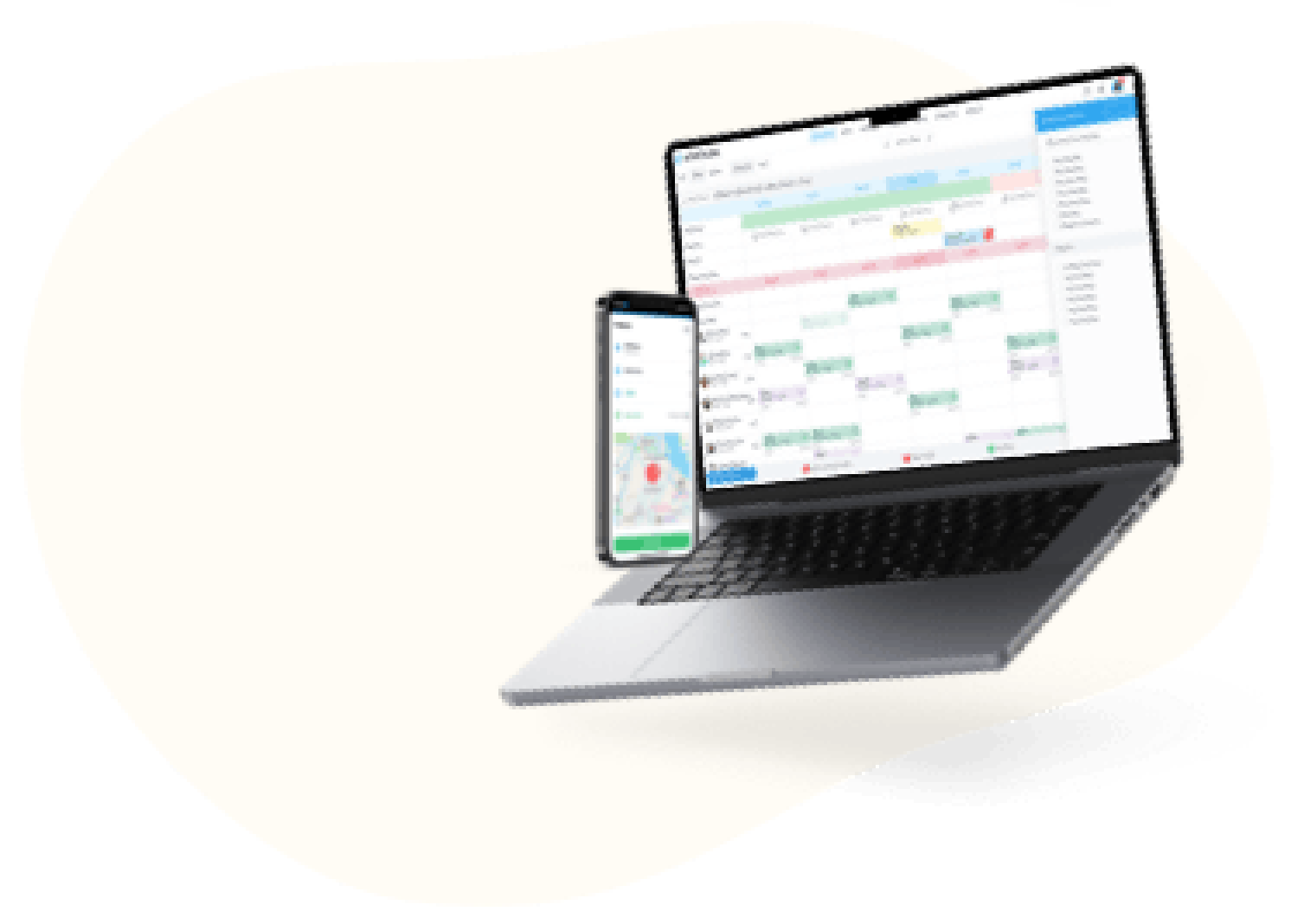 Workforce management software from Shiftbase
Save time and money
Workforce management software from Shiftbase
Try for free