7 December 2021

A lot of companies are using Microsoft Excel to make their personnel planning. Excel is a very nice service, but not the best solution for creating a work schedule. Although the great advantage of scheduling in Excel is that a schedule can be arranged entirely according to one's own wishes, this can be accomplished in a standard personnel planning package with much more ease. Online staff planning packages also often offer even more dedicated options and benefits for scheduling.
1. Work schedule visible to all employees
One of the best known problems with creating a work schedule in Excel is that the schedule is sent to employees. When a work schedule is sent, it often happens that not all employees are available at the scheduled times or days. Because of the adjustments that have to be made, multiple versions of the schedule are sent. This can cause uncertainties among employees. With online work scheduling software there is one guiding schedule at all times, that can be adjusted for changes that are immediately visible for employees.
2. A work schedule that is available from everywhere
When a work schedule is sent in Excel, employees are often unable to open the schedule. Excel is paid software and not every employee has this in his or her possession. There used to be a free program by Microsoft to open excel documents, but this Excel viewer is no longer being offered. With a good online staff planner, the work schedule can be viewed on a computer and in the mobile app.
Planning with scheduling software saves you a lot of time.

3. Swapping scheduled shifts with each other
As a planner you do not want to be searching for replacements for employees who cannot work at the scheduled times all the time. In general, employees can log in to a schedule program and independently search for a replacement for their shift. Once this is found, a planner can still give approval to keep an eye on the schedule, but this does not waste the planner valuable time searching for replacements.
4. Invite employees for open shifts
When an employee calls in ill, a replacement must be found quickly. Looking for a replacement is often a time-consuming job, because several employees have to be called. An easier way is to invite selected employees to a shift, employees receive this by email and a push notification. From this reporting, an employee can accept the shift and the planner is informed immediately.
5. Insight into availability
With good online personnel planning software, employees can communicate their availability themselves via the computer or mobile app. This availability is immediately visible in the planning program so that the planner can easily make a schedule based on the availability. With a planning based on availability in Excel, real-time control over this is a lot more difficult, which can cause unsatisfied employees. When availability is being sent via email or texts, the planner must always switch between the different programs. This ensures that creating a schedule takes even more time.
6. Insight into absences
When a schedule is made, the absences of employees must also be taken into account. Certainly when a schedule for a holiday period is being made. In this situation it is very convenient for the planner to be able to see the absences directly in the schedule, so that schedules can be scheduled around the absences.
7. Insight into labor costs
The hourly wages of employees can be entered in many scheduling programs, so that the expected personnel costs are immediately visible. This allows the planner to make the most optimal schedule, also in terms of wage costs.
Schedule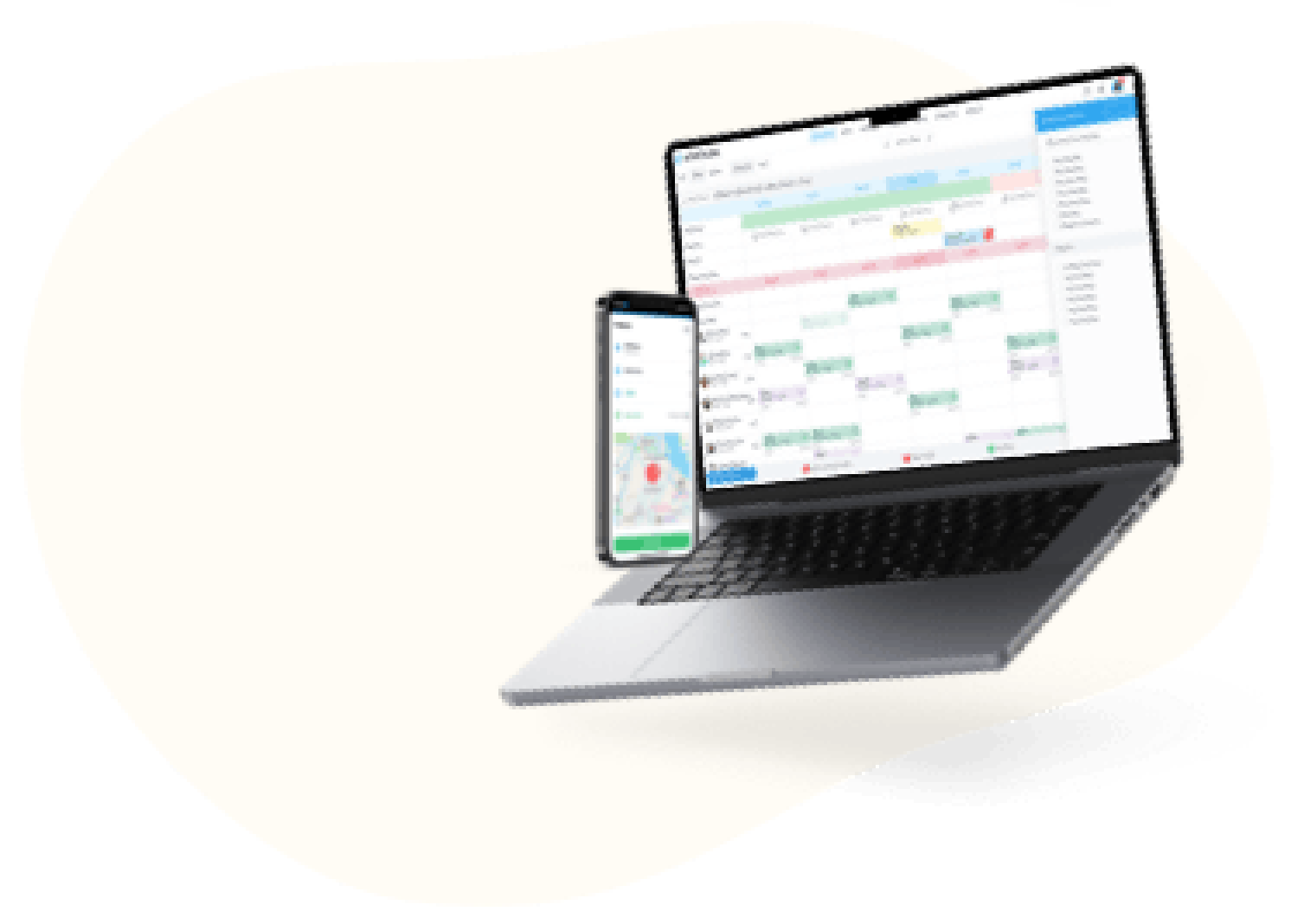 Workforce management software from Shiftbase