28 February 2023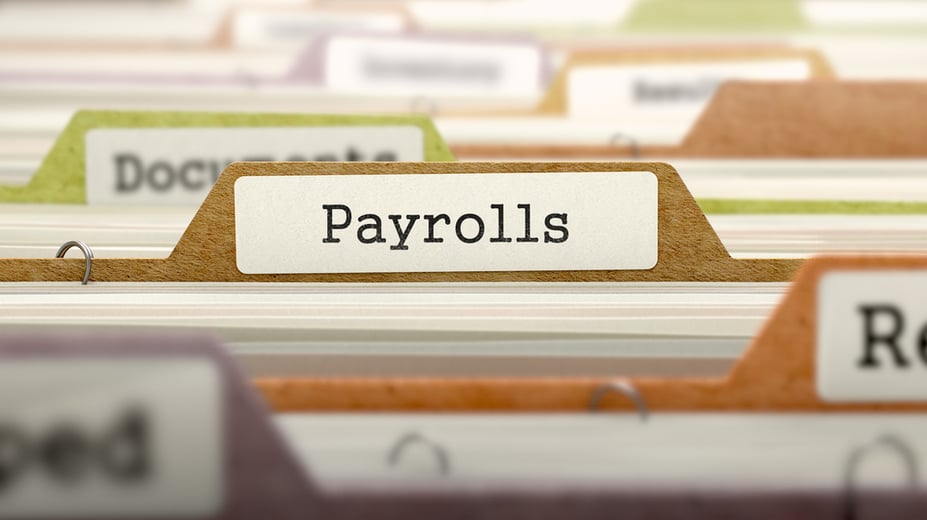 The best payroll software automates the payroll process for businesses of all sizes, making it easy to manage team member payments. This software allows you to set up direct deposits, calculate payroll taxes, and maintain accurate records to avoid penalties. Manually handling these tasks can save time and lead to mistakes. In 2020, the IRS penalised over $4.9 billion due to issues like failure to pay and bad checks.
We thoroughly evaluated the finest payroll software options available to guide you in selecting the most suitable one for your business and prevent any potential punitive consequences.
Our Top Picks For Best Payroll Software in 2023
We weighed factors like ease of use, essential integrations with other HR software, convenience, reporting features, and support to present the best payroll solutions of 2023:
Quickbooks Payroll
For small business owners already employing QuickBooks Online, QuickBooks Payroll presents an exceptional payroll software option. It's designed for small business payroll and can handle up to 150 employees. The software is directly integrated with QuickBooks Online, allowing for easy management of team member pay and tax forms. Quickbooks Payroll is among the top payroll software companies, with automatic calculation, filing, and payment of federal and state payroll taxes for all three plan tiers. Additionally, businesses can upgrade to higher-level plans as they expand and require additional services, such as hr services and HR features. With any subscription, you can include health benefits and retirement plans.
More features of Quickbooks Payroll:
Payroll software for small business owners who require payroll capabilities for their company's payroll
Automated payroll processing to save time and reduce errors
Employee benefits, including health insurance and pay stubs
Tax filings and payroll software cost information to help small business owners save money
Xero Payroll
Xero Payroll is a compelling option for small businesses requiring a unified solution for accounting and payroll needs. With payroll software services for small businesses, you can manage payroll and tax filings, benefits administration, and employee time tracking all in one place. The software features a self-service employee portal that provides employees access to their pay stubs and benefits information at their convenience. Xero Payroll has HR features, making it an ideal payroll provider for small businesses, and it includes automatic tax filing to ensure compliance with federal and state taxes.
More features of Xero Payroll:
Flexibility to run payroll as often as needed and the convenience of next-day direct deposit options.
One-on-one assistance from a specialised payroll expert to guide you through the setup, integration and administration.
Automatic tax filing and labour law compliance
Benefits administration and HR software integrations to manage employee benefits and track attendance
Straightforward pricing based on the number of employees is helpful for small business owners.
Sage 200 / Sage 50
Sage Payroll, a cloud-based payroll solution, primarily caters to small and mid-sized businesses by accurately and promptly paying employees through direct deposit, pay cards, or business-generated checks. It offers a variety of reports for ongoing analysis and corrective actions if needed and can be deployed on-site. Furthermore, Sage Payroll enables organisations to manage employee data, stay compliant, and file taxes.
The principal features of Sage Payroll include:
Business intelligence reporting tools improved to manage mass data
User-friendly design that is ideal for HR staff with non-accounting backgrounds
Integration with various software, including accounting, HR, time management, and payment processors
Gusto
Gusto is an ideal partner for small business owners at any stage, providing a comprehensive suite of modern HR features that can help grow and nurture your team. With Gusto, you can access features such as payroll, benefits, hiring, management resources, and more in one convenient location. Gusto's payroll software for small businesses is top-notch, making it easy to process payroll, file payroll taxes, and run payroll with its payroll software solutions.
Gusto serves over 200,000 businesses across the US, offering a trusted system, competitive compensation tools, and expert guidance to help small business owners empower their teams. When your people thrive, your business thrives too, and Gusto offers you the payroll software services and resources you need to succeed. With its user-friendly platform and extensive range of features, Gusto is an excellent choice for businesses looking for payroll software for small businesses to streamline their HR processes and support their teams' growth and development.
Some of the critical features of Gusto Payroll for small businesses include:
New employees can onboard to your business's payroll process with the Gusto platform.
Gusto has partnered with AP Intego to offer a seamless pay-as-you-go worker's compensation experience.
Gusto provides payroll software integrations with multiple platforms, including Xero and QuickBooks.
Local taxes and payroll tax filings are automatically calculated and filed by Gusto, freeing small business owners from the hassle.
ADP Workforce Now
The cloud-based ADP Workforce Now offers a comprehensive HR solution with features like Human Resource Management, Payroll, Benefits, Talent Management, Time & Labor Management, Learning, and Analytics. This single-database platform provides users with tools to manage their workforce and make data-driven decisions, offering a customizable experience and allowing users to add specific functionality as needed. ADP's payroll software capabilities are unparalleled, making it an ideal payroll provider for small businesses.
The platform is designed to provide an engaging experience for business leaders, managers, and workers, with payroll software solutions catering to small businesses needs. With ADP Workforce Now's payroll software services, small business owners can manage all people management functions, including payroll, HR, time, talent, and benefits, with ADP's configurable HR platform. ADP's payroll software companies offer straightforward pricing with no surprises. Plus, its top-rated customer service makes getting the support you need easy.
Some of the essential features of ADP Workforce Now for small businesses include:
Efficiently manage all people management functions, including payroll, HR, time, talent, and benefits, with ADP's configurable HR platform.
Keep data safe with security features and deep compliance expertise to protect businesses, especially regarding labour law compliance and tax season.
ADP integrates with most major ERPs using proven integration methods, such as QuickBooks Payroll, and also offers its payroll software providers.
Moorepay
For small business owners, Moorepay has been a top contender in the UK in payroll and benefits management software services, offering a variety of packages at different price points, allowing businesses to choose the level of service that is appropriate for their needs. Moorepay is particularly well-suited for companies with 50 or more employees, as well as those that are rapidly expanding.
In addition to payroll processing, Moorepay provides comprehensive HR management capabilities, making it an excellent choice for small businesses that want to streamline their HR processes and reduce administrative overhead. By choosing Moorepay, companies can ensure that their employees are paid accurately and on time while gaining access to a robust set of HR tools to help them manage their workforce more effectively.
Some of Moorepay's payroll software features for small business owners are:
HR automation and employee self-service options are provided to help employees to manage their own HR needs.
Integrations with other solutions that can speed up workflows and reduce input times.
A dedicated team of professionals based in the UK provides support to ensure employees are paid on time and in compliance with the latest standards.
Data is securely stored in the UK and protected with GDPR support and two-factor authentication.
Earnie
With Earnie, small business owners can add payroll modules based on their specific needs. In addition, Earnie provides bureau features for accountants, which automate processing and enable businesses to manage their small business payroll software more effectively. As a result, companies can focus on growing their client base without the need for additional resources. This feature also allows businesses to concentrate on other areas of their operations, while accountancy practices can optimise their workflows to increase their efficiency.
Some of the main features of IRIS Earnie for small business payroll software are:
The Staffology payroll solution suits businesses of all sizes, including start-ups, accountants, bureaus, and large corporations.
The solution includes an Employer Portal that is user-friendly and provides complete visibility.
To support international payroll, Staffology has payroll experts located in 135 countries, ensuring compliance and accuracy.
KeyPay
KeyPay facilitates small business operations through its comprehensive cloud payroll solution that goes beyond just managing payroll. KeyPay empowers businesses with the tools to automate processes, ensure compliance, manage employee costs, and engage employees. The KeyPay platform offers innovative features like automated notifications, super payments, and leave calculations. What's more, KeyPay's Single Touch Payroll and Reporting are available for businesses of all sizes, allowing for automatic reporting of payroll information.
Other essential features of KeyPay for small business payroll software are:
KeyPay is a cloud payroll solution that helps businesses manage their payroll needs online.
With its pre-built modern Awards, KeyPay simplifies complex Australian modern Awards, making it easier for small business payroll managers to pay staff correctly with each pay run.
KeyPay's Pay Conditions Engine automates all pay condition calculations using pre-built modern Awards, or businesses can create custom rule sets to suit unique requirements.
KeyPay integrates seamlessly with other time and attendance, and accounting platforms, making it easier for you to manage and track team member data across different systems.
BrightPay Payroll
BrightPay is an employee management software that simplifies payroll and automates tax calculations to minimise personnel administration. The program's innovative features help manage a business efficiently. BrightPay Connect is an add-on that allows you to post payroll, P60, and customer payroll reports on a secure online portal.
The software's cloud technology offers automatic backup of payroll information, employer/client dashboard, annual leave management, and an employee self-service portal/smartphone app. This ensures that businesses can access powerful features for their personnel administration needs.
Other features of BrightPay payroll are:
BrightPay integrates its payroll API with various accounting software such as Xero, Quickbooks Online, Sage One, FreeAgent, AccountsIQ, Kashflow, and Twinfield.
Batch processing is available for multiple employers simultaneously, where administrators can check tagging notices, finalise payslips and submit outstanding CIS and RTI requests.
Direct API integration with NEST, Aviva, The People's Pension, and Smart Pension saves time by allowing users to send retirement data from the workplace to the pension provider.
Payroll Manager
Moneysoft Payroll Manager is a payroll management software that can be used by businesses of any size. Designed for user-friendliness, the Payroll Manager software's intuitive data input and the ability to easily edit errors simplify payroll management. The software's central 'Pay Details' screen provides a year-long pay history overview for quick and easy access to payslips and reports for any period. Its price plans cater to start-ups, micro-businesses, and medium-sized and larger SMEs that employ up to 250 staff members.
Features that may Moneysoft Payroll Manager are:
Money Manager integration makes the service highly comprehensive
Ideal for businesses with a high number of contractors on their payroll
Although not the most visually appealing, the user interface is user-friendly
Paying for the entire year upfront may be a welcomed option for some companies
Automatically calculates deductions for maternity pay, pension contributions, and similar payments
Shiftbase Payroll Integration for Comprehensive Employee Management
Over 3000 SMBs already use Shiftbase, ranging from small businesses with four employees to large corporations with over 2000 staff. We have designed our employee management software with this in mind for easy integration with many of the best payroll and benefits administration software available today. So, streamline your processes, collect better payroll data, and reduce hassle in your time tracking and payroll processes with Shiftbase.
Contact us to try Shiftbase today or to learn more about how you can take your business to the next level with top payroll services.
Other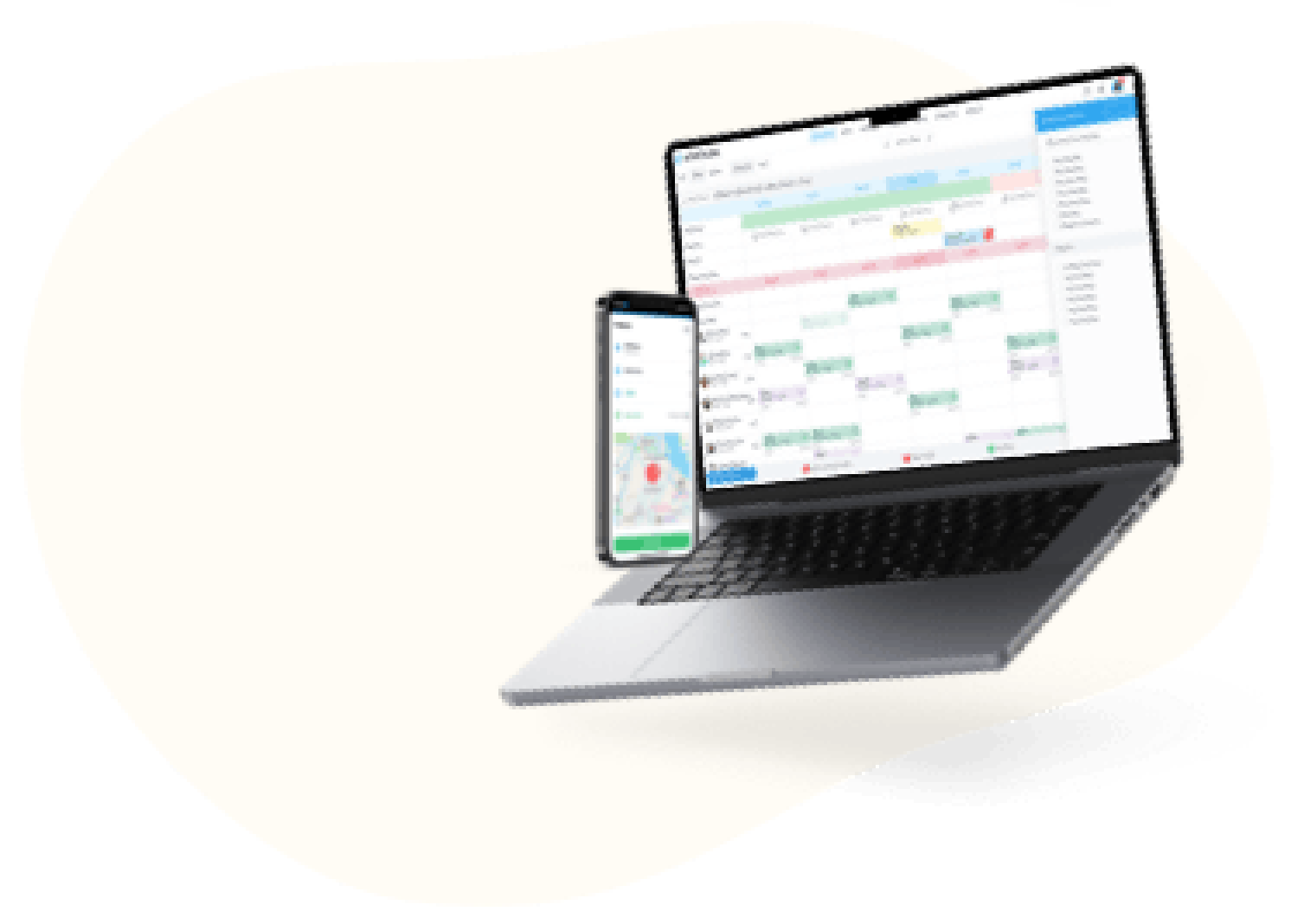 Workforce management software from Shiftbase