25 November 2022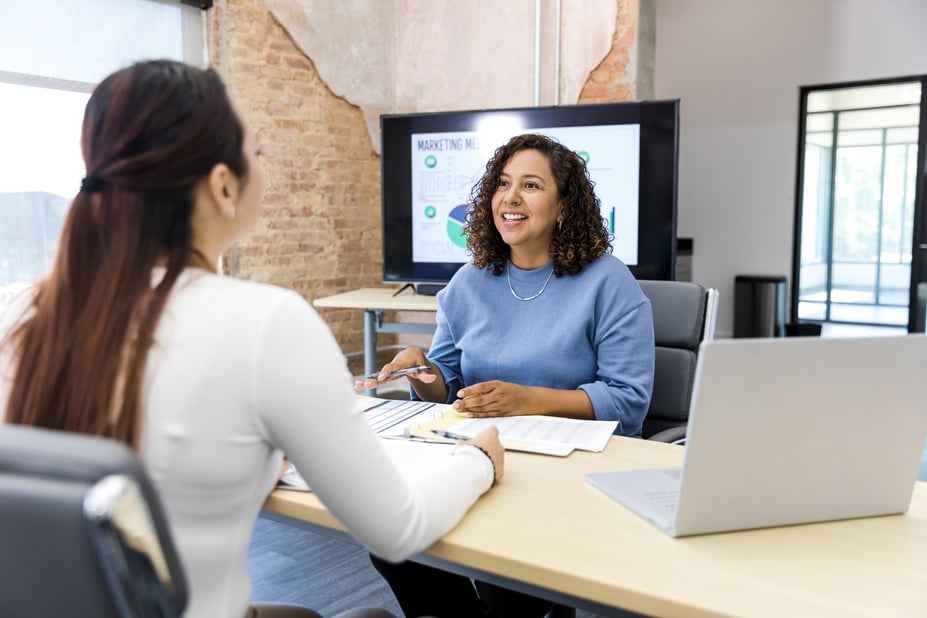 One of the top reasons employees leave their positions is poor leadership from the top management. According to a recent study, two in five employees have quit their jobs because of a bad manager. The study also reveals that more than half of those thinking about leaving their roles blamed it on their boss. That shows how poor management can hurt a company's bottom line, given that the cost of replacing a salaried employee is 6-9 months of their salary. But get this; evaluating the individual employee's performance based on your organisational goals and objectives may help improve productivity, morale, job satisfaction, performance, and more. With these, it becomes effortless to improve retention, save costs, and increase profitability. So, how can you leverage human resource management (HRM) to evaluate the performance of your business?
This conclusive blog post provides deep insights and tips on how human resource management can be an excellent tool for business performance evaluation.
But first, what is human resource management, and why is it crucial for performance evaluation?
What is Human Resource Management?
Human resource management, or HRM, is the process of managing people employed by an organisation. It includes all aspects of employment, such as hiring, training, compensation, benefits, performance appraisal, promotion, discipline, termination, etc.
Think of it as a strategic and systematic approach to the effective and efficient management of a workforce. As such, HRM helps organisations gain a competitive advantage by improving its ability to attract, develop, motivate, retain, and reward high-performing individuals.
Why is HRM Important for Business Performance Evaluation?
It is essential to understand why HRM plays a vital role in business performance evaluation. Here are some key points:
Improves Employee Productivity
When employees feel valued and appreciated, they become motivated to perform better. When they do well, they enjoy working with others and achieve success. On the other hand, when they don't perform well, they tend to lose interest and motivation.
Helps Improve Customer Service
Employees who feel valued and appreciated are more likely to provide exceptional customer service. They will work harder to ensure customers receive quality products and services.
Improves Organisational Effectiveness
Employees who feel valued and appreciated have a positive impact on organisational effectiveness. They are more productive, innovative, creative, loyal, and committed to achieving organisational goals.
Enhances Company Image
People want to work for a company where they feel valued and appreciated. A good reputation can make a difference between a successful and unsuccessful business.
Strengthens Relationships
People who feel valued and appreciated build stronger relationships with colleagues and supervisors. They are more likely to collaborate, share information, and support each other.
Fosters Teamwork
It's no secret; teams that feel valued and appreciated outperform those that don't. Such teams usually work together effectively because they know they're part of something bigger than themselves.
How Can You Leverage HRM to Evaluate the Performance of Your Business?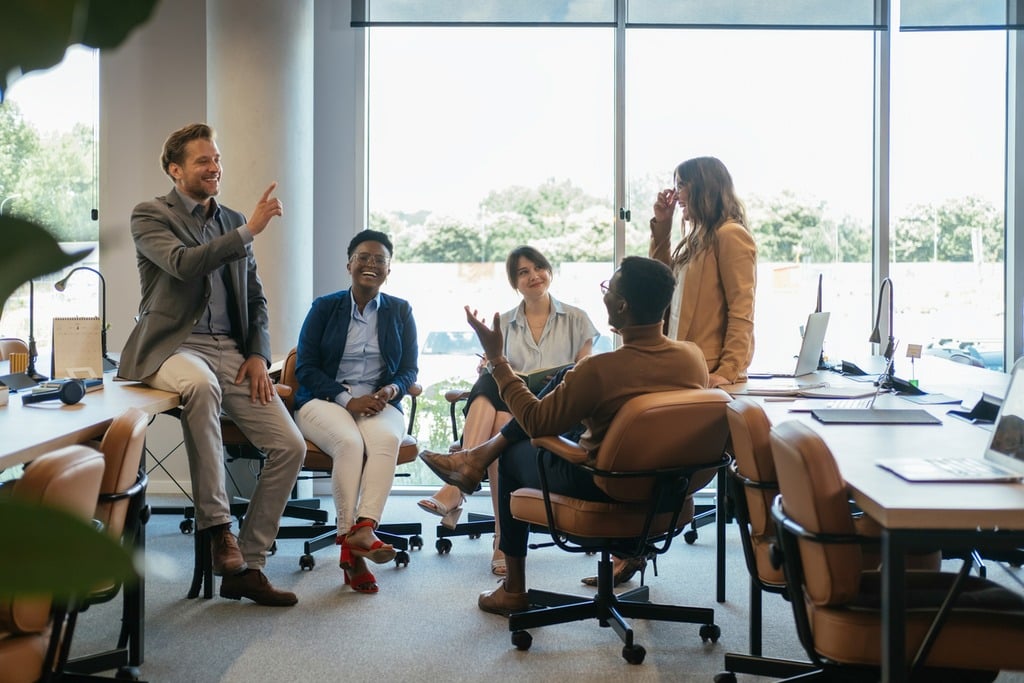 As mentioned earlier, most employees leave their positions due to poor management. When employees are unhappy with their managers, it's hard to change their minds about seeking opportunities elsewhere. So, to retain your best employees, you must ensure they're happy at work. That means providing them with the right tools and resources to do their jobs effectively.
But how exactly does human resource management help you achieve this goal? Let's find out:
1. Hiring Process
One of the biggest mistakes companies make is not having a well-defined hiring process. A poorly defined hiring process leads to many problems, including low-quality hires, turnover, and missed deadlines.
A good hiring process will include several steps, starting with identifying the skills needed for the position and then narrowing down the candidates who meet those requirements. Once you've identified the ideal candidate, you'll need to conduct interviews, reference checks, background checks, and other pre-employment tests. If you don't hire someone who meets your expectations, you won't be able to provide them with the necessary support and guidance.
But what is the role of HRM in the hiring process? It's simple - HRM helps you identify the appropriate qualifications and skill sets required by the job. It does this by developing standard policies and procedures aimed at the effective and efficient management of people. This makes recruitment and selection more effortless and rewarding since you rely on a results-proven HRM framework. You also avoid costly mistakes when hiring.
2. Training Programs
Training programs are essential for any organisation. They allow employees to learn new skills, acquire knowledge, and grow professionally. However, many companies fail to invest enough time and money into developing their staff.
When you don't invest in training, you lose valuable talent and waste precious company resources. But what can HRM do to improve employee training programs? Here are some tips:
Develop clear objectives and goals for all training programs.
Ensure that every program has an evaluation plan so you can measure its effectiveness.
Provide ongoing feedback to trainees so they can see where they stand compared to others.


3. Compensation Plans
Compensation plans are another vital aspect of human resource management. These are payment packages designed to attract and retain the best employees. Whereas a basic comp plan comprises a salary or wages, a more advanced one features bonuses, commissions, paid leaves, retirement investments, health insurance, etc.
However, many organisations have compensation plans that aren't aligned with business needs. For example, they may offer higher salaries to senior executives but lower salaries to entry-level workers. Or, they may pay bonuses only once yearly, which doesn't encourage continuous improvement.
So, how can HRM help you create better compensation plans? First, it should ensure that your compensation plans are based on sound principles. Then, it should develop strategies to implement these principles effectively. Finally, it should evaluate the impact of each strategy on organisational performance.
4. Employee Engagement
Engaging employees is critical to achieving success in today's competitive environment. According to an APA survey, almost all employees (93 percent) who feel valued and appreciated are more likely to perform well and contribute to the organisation's growth.
Unfortunately, many companies overlook the importance of engaging their workforce. As a result, they fail to recognise the value of their employees' contributions. Instead, they lean more toward financial rewards and promotions.
HRM plays a crucial role in ensuring that employees are engaged. It ensures that you communicate clearly about the company's vision and mission. It develops policies and practices that support employee engagement. And it measures the impact of these efforts on the overall performance of the organisation.
5. Organisational Development
Organisational development refers to the processes used to enhance individual and group performance. In other words, it involves helping employees become more productive, creative, innovative, and committed.
Again, many businesses aren't keen on organisational development because they think it costs too much money. But this approach is very cost-effective and overly rewarding in the long run.
HRM also plays a crucial role in organisational development. It provides guidance and tools to help managers and supervisors identify problems and opportunities. It helps them develop practical solutions to address issues such as poor communication, ineffective leadership, lack of motivation, low morale, etc.
6. Talent Acquisition & Retention
Talent acquisition and retention are two of the most challenging aspects of human resource management. That's because there are no easy ways to find suitable candidates or keep talented ones.
In fact, according to the latest talent shortage stats and trends, 70% of employers report difficulties in hiring skilled professionals in high-demand sectors. This problem is even worse among small businesses, where hiring managers often complain that they need more time to search for new hires.
But HRM has some powerful tools at its disposal to solve this challenge. The first step is to define clear job descriptions and requirements. Next, you need to establish recruitment channels that will attract qualified applicants. Last but not least, you must provide training programs to equip potential employees with the skills they need to succeed in their jobs.
Conclusion
Human resources management is one of the most critical functions within any business. It creates a positive work environment, attracts top talent, develops employees, and retains valuable assets. If your business isn't taking advantage of the benefits offered by HRM, you're missing out on a huge opportunity to improve productivity, increase profits, and build a stronger brand image.
But did you know that you can manage your employee data more effortlessly, thanks to a one-stop HRM online solution? That's right - Shiftbase is a tech-enabled human resource online tool that allows you to streamline all HR activities from one place. With Shiftbase, you'll be able to:
Manage employee records
Track employee attendance and register hours worked error-free
Schedule meetings
Conduct payrolls
Send notifications like anniversaries and birthdays
Set up alerts and send vital reminders
View reports
Make informed decisions
And more!
The best part? You can do all these things without hiring an expensive team of consultants. And if you want to take your HRM to the next level, you can easily integrate Shiftbase with third-party applications like Wagestream, Growzer, Formitable, Lightspeed, and others.
So what are you waiting for? Try Shiftbase today and see how easy it is to streamline and manage your human resource!
Employee
Management
Turnover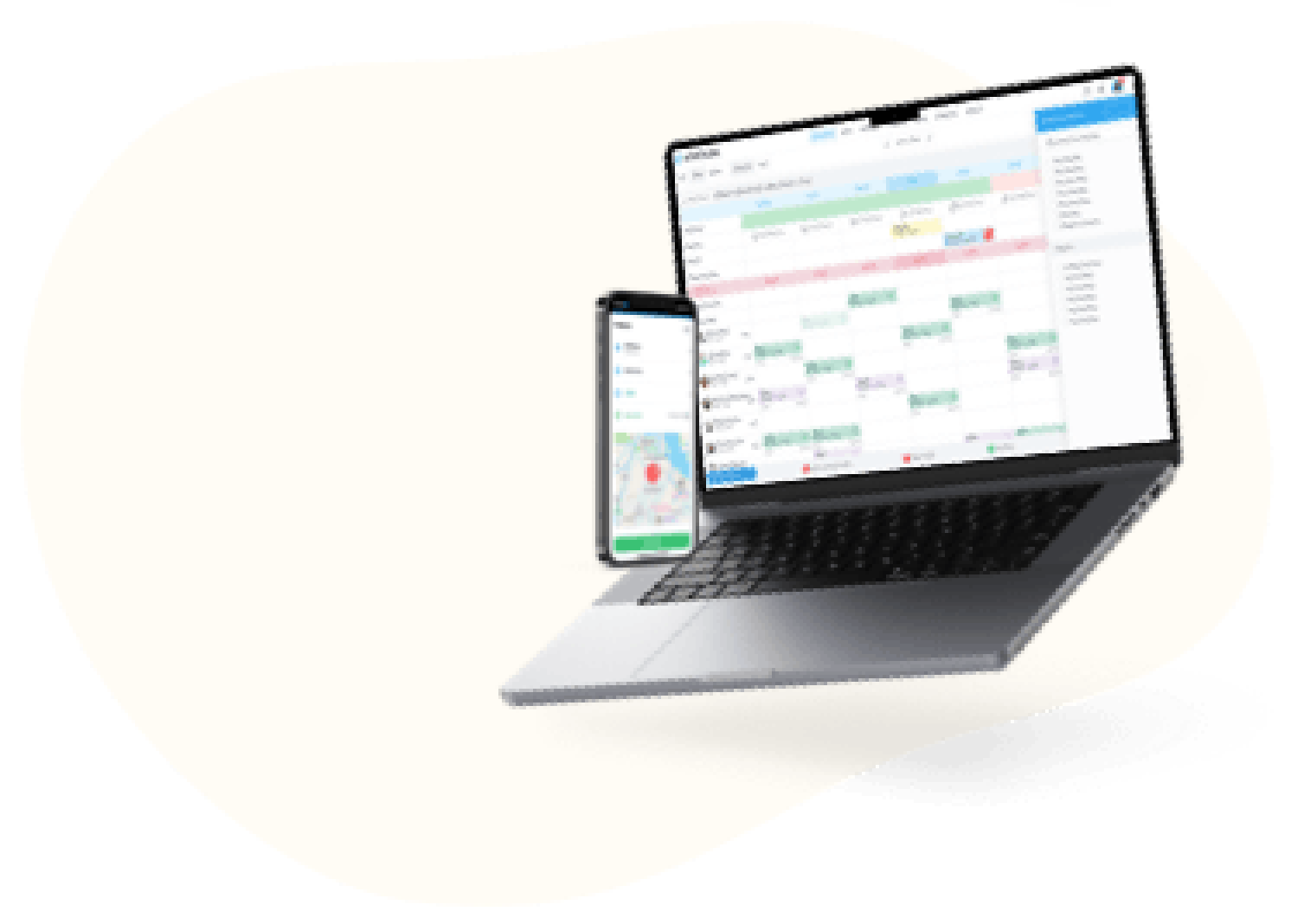 Workforce management software from Shiftbase