7 December 2021

Almost every organization will agree that creating a work schedule is a challenge. The planner has to do a tough job every week or month, where everything has to be arranged appropriately without creating too much dissatisfaction. Making it suitable for every employee of the roster is a problem that cannot always be solved. It is that simple when you have to divide the hours for 30 people, for example. That can be different! You increasingly see that employees themselves are responsible for making their roster. With self-scheduling, as this is also called beautiful, the employee is responsible for scheduling all his or her contract hours. In that case, the organization often has a portal where the employee can log in and see the available shifts. Then he or she will divide his or her hours according to his or her own ability. This alone saves a lot of time for the rosters and the organization, but this is not the only thing. There are a lot more advantages to having a work schedule organized yourself!
Create involvement with the organization
In addition to the enormous time saving on the organization side, on the employee side, this way of shaping work planning has the greatest advantage that he or she is extremely and extra involved in the organization. He or she is in fact asked to be part of the organization in an extra way and is also given the responsibility to make the planning in the most efficient way possible. Involvement with the organization is important, because this is expressed in extra motivation to (continue to) work for the organization and the willingness to go the extra mile in the workplace. And that's not the only thing.
Satisfied employees who are in control
Because he or she can schedule her or his own shifts, the employee has a greater sense of control over the situation and she or he can schedule shifts around all private activities to his own satisfaction. This is especially useful for families. This, as you might imagine, creates greater satisfaction among employees, because the employee becomes more flexible than ever before in bringing work and private balance. For example, the roster does not have to take into account the specific wishes of all employees (working that day, not working that night) and the employee can easily plan his or her working hours around activities such as children's swimming lessons or sports lessons. The possible shifting of hours and exchange of shifts is thus largely prevented, resulting in a quieter, less chaotic workplace.
Increased productivity
Studies have already shown that satisfied employees are up to 8% more productive as a result of being allowed to classify working hours themselves. Benevolence is created to go the extra mile for the employer. You see that not only on the productivity side but also in sickness absence. This will therefore decrease. Plus hours are also a common problem in healthcare. By leaving the planning to the employee, they will also decrease. All in all, it can be concluded that being allowed to schedule yourself leads to more productive working hours and generally more efficient rhythm of work for the employees.
Self-scheduling increased productive by 8%
The attractiveness of the employer is growing
Satisfied employees are the best ambassadors for your organization. Not only will positive word of mouth advertising create a more positive image, it will also become very attractive for potential new employees to come and work for the company. Having control of your own hands is simply an attractive good! Certainly with young people you see that they are fans of a bit of commitment and flexibility. Being allowed to organize the working hours yourself will make a positive contribution to the image of the organization and attract people. This is a positive development for recruiting and selecting new staff.
Schedule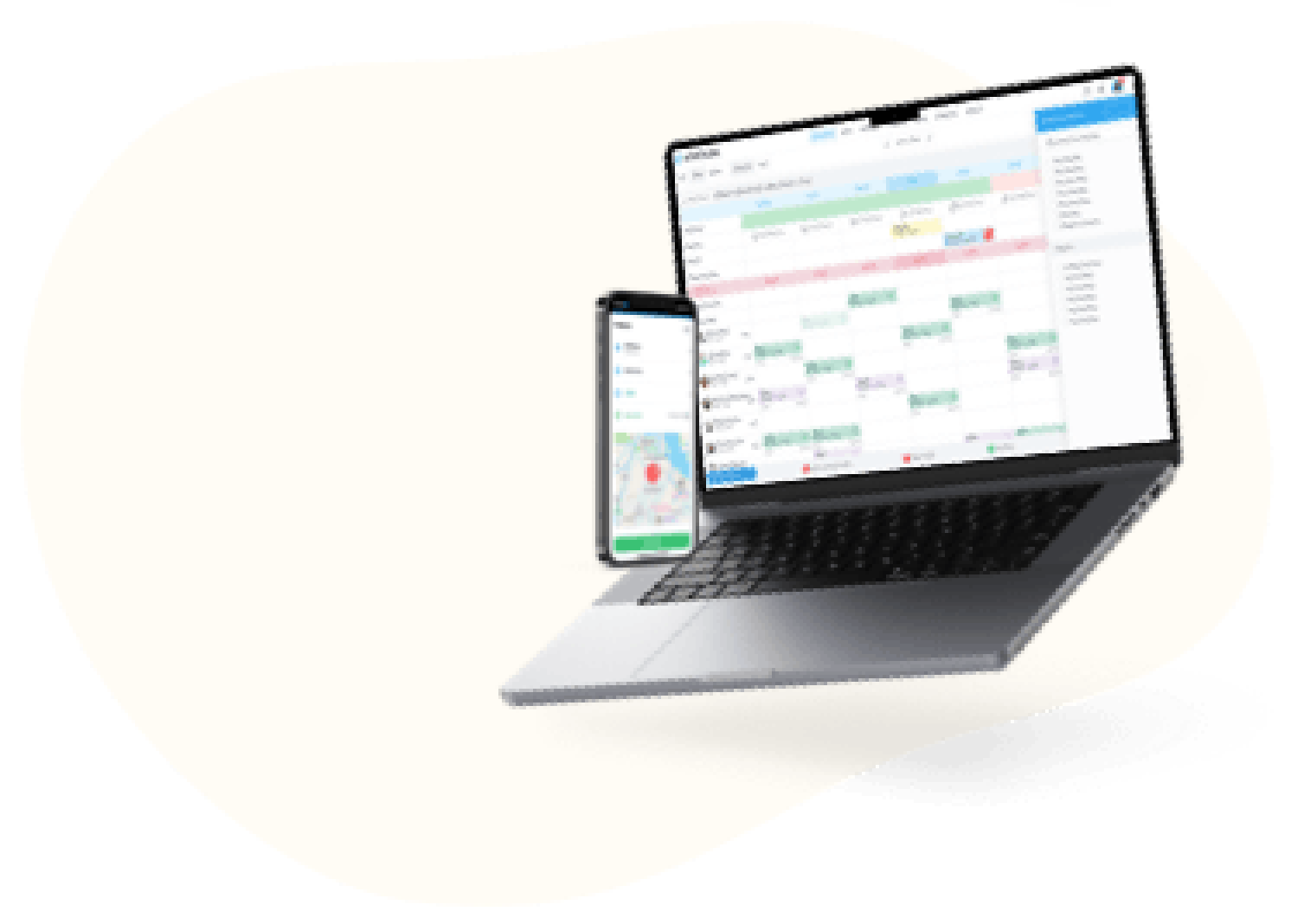 Workforce management software from Shiftbase