7 December 2021

More and more companies are struggling with the problem of finding qualified staff. How do you find employees who fit in with the business atmosphere and are fully compatible with work duties? Do you want to find the right employee in one go? Then read on. The following tips ensure that suitable personnel present themselves to you.
Via own staff
When you have a good team, it is important that a good team player is added. Finding someone from outside who completely connects can sometimes be a challenge. A good way is to recruit through your current employees. Who knows, maybe someone still knows a former class mate who has the right knowledge and credentials that will fit perfectly.
An employment agency
Don't want too much hassle on your mind? Then choose an employment agency that will help you select a suitable candidate. Work together with an employment agency and enjoy all the benefits. You can pass on all requirements and wishes yourself and the employment agency will look for the best candidates for you. So you always get the best of the best.
Job site
The best way to recruit many new candidates is to post a vacancy on a job site. Don't be afraid to post the vacancy on large job sites. As a result, you will always immediately receive new candidates. Do you prefer less response, but suitable candidates? Then search for a suitable job site for your niche. For example, there are job sites for the construction, healthcare and other sectors. Be original with posting job openings. Why do people have to come to work for you and what exactly do you expect? Posting a nice info gram or video next, to the vacancy, gives a good picture of the working atmosphere where the potential employee will have to work.
Through the company
Is there a new position within the company? A good option is to first estimate the capacities of the current employees. Who knows, the best candidate is already among them. Promotion within the company is not only stimulating, but is often a lot easier. For example, the other function can be accommodated by recruiting a newcomer and the new position does well with a familiar face.
Note the back door
Recruiting for a new workforce can sometimes have a negative impact on current employees. Make sure to keep the current employees happy. When employee turnover is high, this can lead to a good workplace atmosphere. A satisfied employment force always delivers better quality work than employees who don't care about the company. Therefore, make sure that you do not only work with short contracts, but form a good workplace atmosphere with a powerful team.
The search for suitable employees does not have to be a task at all. With the right attitude you will always find the right people for the job.
Employee
Management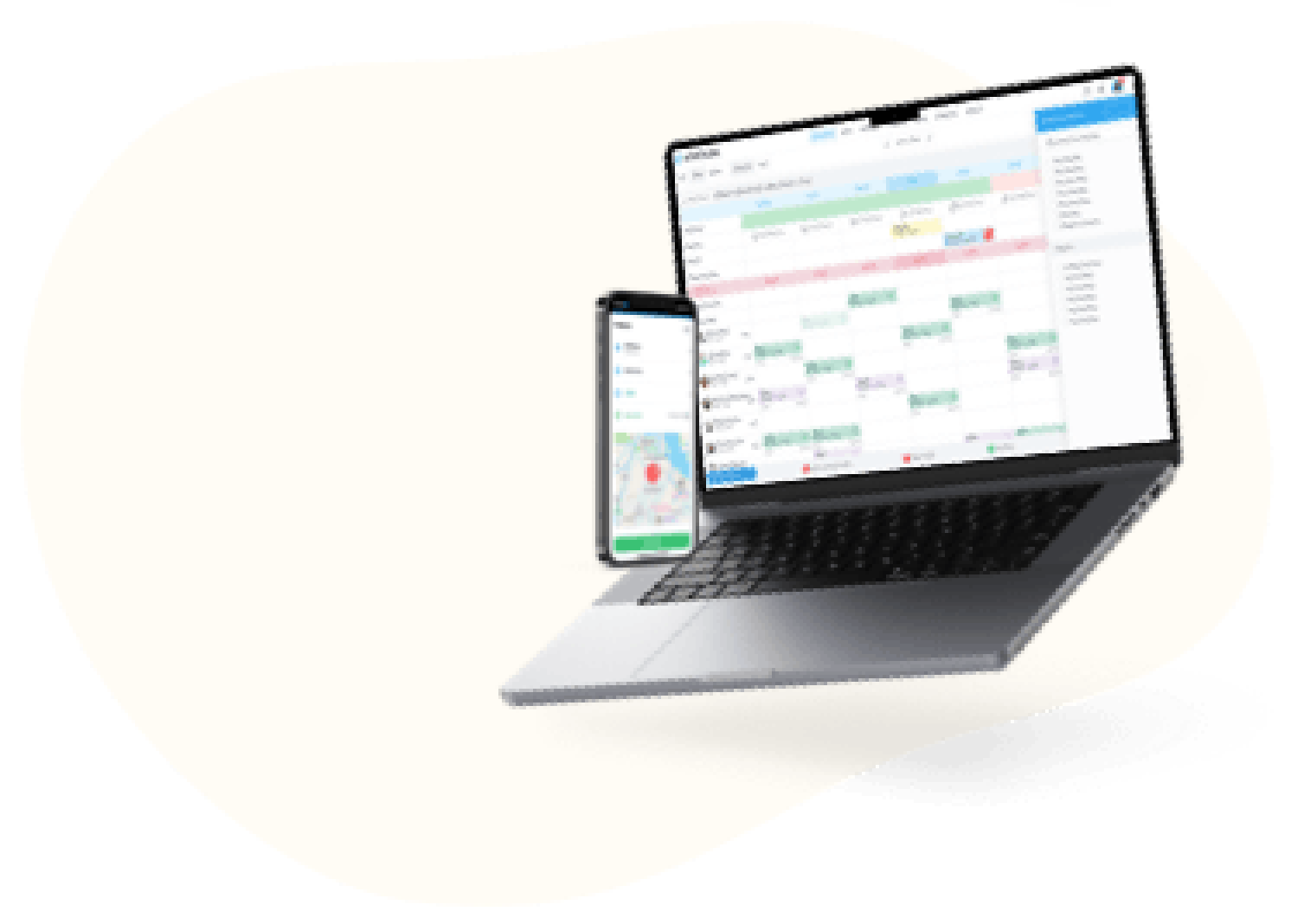 Workforce management software from Shiftbase