Employee Referral Bonus: A Complete Guide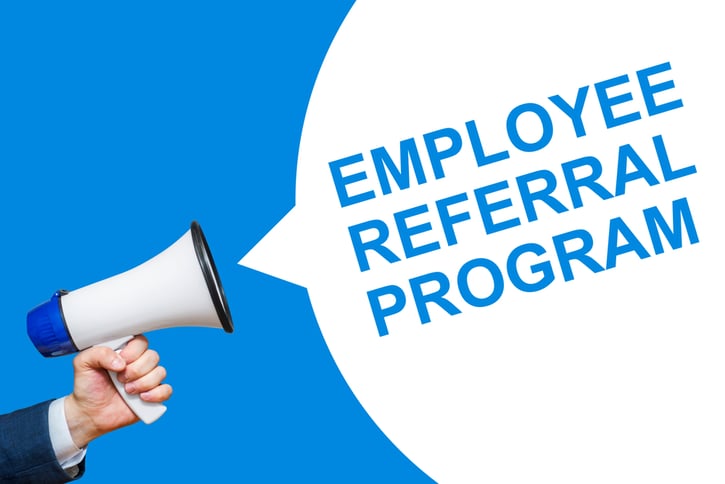 What is an employee referral bonus?
Employee referral bonuses are a type of incentive companies use to reward employees for referring others to work at their company. They can be offered in cash or other rewards like gift cards or merchandise.
You can use this method to fill out your candidate pool without spending money on ineffective advertising. An entire life cycle hiring approach might also work better for filling positions faster and costing less per hire.
It's up to companies when to offer payment during the recruitment process. Candidates who interview may receive a smaller bonus, while referred candidates who are hired may receive larger payments. Some companies offer large payments to new hires who stay with the company for a particular period, such as three to six months after hiring. Additionally, some companies reward both new employees and referrers.
Types of employee referral bonuses
Many types of referral bonuses are available to employers whose employees refer qualified candidates to them. Employee Referral bonuses can take the form of nine different types:
Financial bonus: A financial referral bonus is the most common form of the referral bonus. Employees receiving money from the company when they refer candidates receive a certain amount based on the level of the position they are responsible for filling and its demand.
Social bonus: Social bonuses are awards given to employees for assisting the company in finding candidates. For example, the company's head can publicly praise this employee at a company-wide meeting.
Altruistic bonus: The company will donate the bonus to the employee's chosen charity instead of giving it to him. Employees appreciate having their money go to a good cause.
Tiered bonus: A tiered referral bonus is often granted over a while and after certain milestones are met. In some cases, they can receive an initial bonus upon interviewing and hiring their references and additional payments if they remain with the company for a certain period.
Raffle bonus: The raffle bonus program gathers the names of employees who refer candidates over a specific period. Whenever the employee's name is mentioned in another reference, their name is entered again. One person is selected to receive a bonus each month or quarter through a raffle.
Prize bonus: A company may reward referrals with a valuable prize instead of giving them money. People tend to choose popular items. For instance, most employees would be motivated by a new laptop or cellphone.
Vacation bonus: A vacation bonus can consist of a trip with all expenses paid or a monetary bonus for travel expenses. A successful referral could also result in more vacation time.
Additional benefits bonus: Some companies offer referral bonuses in the form of additional paid leave. Additionally, benefits could include discounts on team lunches or bringing pets to work.
Custom bonus: Employers and employees can decide what bonus to give each other as an incentive. As a result, employees will be motivated because they get exactly what they want. Businesses have the right to limit custom bonuses.

Employee scheduling and Time-tracking software!
Why should you consider giving employee referral bonuses?
Employees who suggest others for your organization can benefit from the following rewards.
Reduces recruiting costs
The idea of employee referral bonuses is feasible for any size company. The rewards you can give to your current employees will not only help you attract top talent but will also help you retain it. The cost of hiring reduces automatically when hiring is less time-consuming. Employee referral bonuses can also save you money on outsourcing and job boards. This results in an efficient and productive recruiting process.
Promote the quality of hire
Your current employees can refer candidates who meet your hiring criteria, so you can be confident of finding those who meet your requirements. This is because, unlike job boards or external recruiting agencies, your current employees are more in touch with what your potential candidates need. By doing so, you can improve and maintain your candidate pool.
Provides a faster way to fill vacancies
Employees are generally more knowledgeable about a company than potential candidates. It describes the company's onboarding process and other critical needs. Therefore, applicants can customize resumes according to the company's hiring requirements. The result is a quicker recruitment process. The faster the hiring process, the better the candidate experience.
Increases employee retention
Referrals from employees are useful both for retaining new hires and for retaining existing employees. New employees tend to stay longer since they are familiar with the company's culture and norms. The position is likely to resonate with them so they will accept it. Existing employees, when rewarded for a reference, feel recognized and valued. As a result, they can stay with the organization for an extended time. There is a significant correlation between these two factors and employee retention.
Improves the employer's brand
Recognizing and appreciating your team members is crucial because prospective buyers prefer to learn about a company from those who already work there. Your employees will be more likely to propose candidates when you give them a referral bonus. In turn, this enhances your company's image. Building an employer brand that attracts and retains excellent talent is essential.
Benefits of an employee referral bonus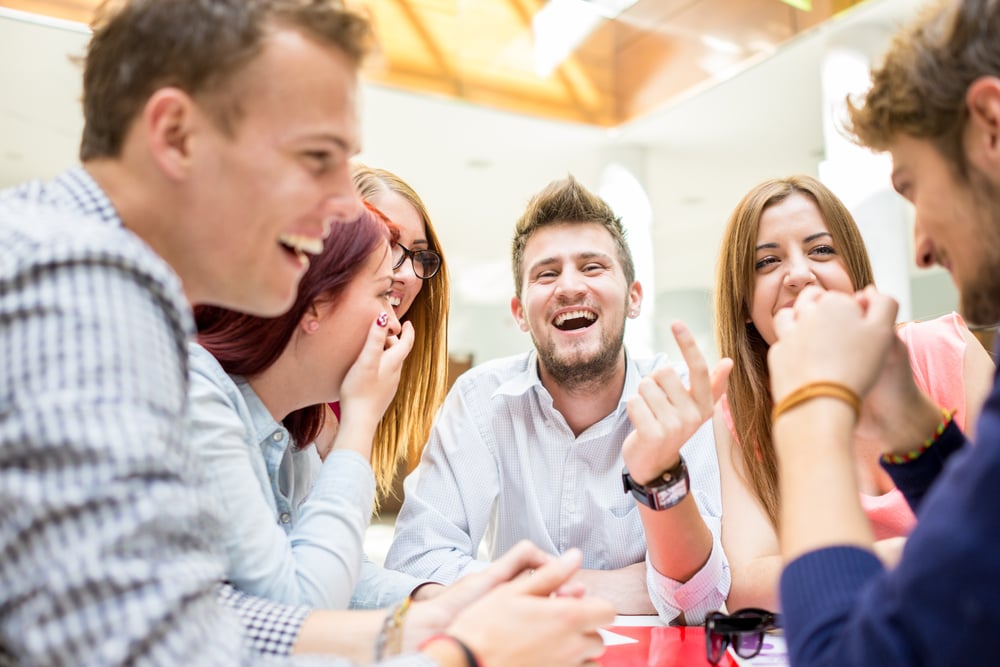 A referral bonus program for employees can have a big impact on your hiring efforts, especially in candidate markets where there are many jobs available. One way to boost recruitment is to offer a referral bonus to employees who refer new employees to your company.
Supplements and Staff Agencies
There are some benefits to using staffing agencies, but they are also quite expensive. Moreover, they don't have the same effect as other recruitment strategies. Make your employees part of your recruitment strategy by letting them impact the future of their workplace instead of outsourcing your hiring efforts. Your employees will receive rewards for their efforts, reducing reliance on staffing agencies.
Improves Candidate Pool
The majority of referrals are hired through referrals, according to research. You can also improve the quality of your candidate pool by implementing employee referral programs that offer referral bonuses - since it's one thing to get many applicants. Still, it's another to acquire qualified candidates.
Saves Company Resources
Small companies that struggle to hire great employees can benefit from offering referral bonuses. It is common to associate referral bonuses with monetary rewards, but other options, such as tangible prizes or company recognition, are also available.
Reduces Time-To-Fill
Referral bonuses can help recruitment move faster when employees refer candidates, and 6.6 percent of job offers are accepted after employee referrals. It can incur tens of thousands of dollars in vacancy costs depending on the position and seniority level. Employee incentives are well worth a short time to fill when referral bonuses cost only $1,000 to 5,000 on average.
Reduce Cost-Per-Hire
A high cost-per-hire shows that your team is successful at recruiting qualified candidates.
Consider your cost-per-hire and how much you have spent on referral bonuses over the past year before deciding whether your referral program is cost-effective. Recruiting candidates through job boards costs 40 percent more than hiring referrals.
Helps Reach Hiring Goals
A recently funded startup is probably flush with cash (great!) and has ambitious growth and hiring goals. Referral bonuses can help you maximize your recruiting efforts after a funding round.
Employee bonus amounts
Can you earn money if you refer a candidate to a company? According to a Drafted survey, 90% of bonuses are paid in cash, while 10% provide non-cash rewards.
According to ERIN, the average cash bonus is $2500. Sometimes, an employee is paid in a lump sum at the time of employment. The remainder of the payment may be provided later (often after one year) if a partial payment is made initially.
How do you create an employee referral bonus?
If you're creating a referral bonus program for employees, keep the following in mind:
Make sure employees understand the program clearly. Employees should be aware of the referral bonus program and familiarize themselves with the requirements. Employees will actively seek qualified candidates to refer if they participate in this process.
Identify a reasonable amount for referral bonuses. Employees need to be able to refer candidates and keep the referral bonus amount reasonable so it will stay within the company's budget.
Ensure that the referral process is clear. Make sure employees understand the process for referring candidates and the next steps. The system will allow all referrals to be adequately tracked and candidates to be evaluated fairly.
It is important to celebrate referral success. Employees who refer qualified candidates should receive referral rewards for their efforts. Employees will be more inclined to refer qualified candidates if they receive an incentive.
Creative employee bonus ideas
You may want to consider these other ways to thank referring employees besides cash:
Public recognition and praise
Many people are only interested in hearing that they did a good job. Praise can be made more valuable with a public announcement. You can express your thanks in the following ways:
Using social media or company newsletter to share good work
A special award is given at the annual shareholders' meeting or company dinner
Make a parking space or desk just for the referrer
The CEO or founder sends out an email congratulating the team
Giving someone a cash gift or something tangible, even if they love public praise, is okay. Make sure you get public recognition to boost lower payouts or advertise your employee bonus program.
Giving Back to the Community
Charity and community initiatives are more important to many employees than their staff. You can donate in their name to a food pantry, animal shelter, or another non-profit. This strategy works best if you know what the employee values regarding projects. Consider issuing a blank donation they can use to contribute to a charity of their choice if you need clarification.
Experience Rewards
Many workers prefer to spend money on vacations or travel, even though cash is king. Employee referral bonuses focus on the employee experience. Providing vouchers for travel agencies or organizing a special trip for the top referring employees are two ways to reward them. They will be able to treat themselves in a way they may not have been able to do.
In case of a smaller budget, you can take a day trip, purchase gift cards for restaurants and museums, or participate in thrill-seeking activities. Coffee tours and escape rooms are also very popular.
Why do companies pay referral bonuses?
Employers often believe that utilizing the networks of current employees is a more effective recruiting tool than other methods, such as executive recruitment services. A research study suggests that incentive programs attract and retain high-quality employees.
Referral programs promote community development and teamwork in any case. A good employee recommends a colleague who is skilled, responsible, and creative. Referring a bad candidate does not warrant the following social fallout, especially if the referrer has to deal with someone less than stellar.
ERIN reports that employers benefit from hiring referral candidates. Employee referrals were ranked as the best source of return on investment by over 80% of employers. Compared to job board candidates, referred employees by colleagues are four times more likely to be hired, and 45% stay with their employers longer than four years. It is estimated that only 25% of employees recruited through job boards remain employed after two years.
Employee
Written by:
With years of experience in the HR field, Carin has a lot of experience with HR processes. As a content marketer, she translates this knowledge into engaging and informative content that helps companies optimize their HR processes and motivate and develop their employees.
Disclaimer
Please note that the information on our website is intended for general informational purposes and not as binding advice. The information on our website cannot be considered a substitute for legal and binding advice for any specific situation. While we strive to provide up-to-date and accurate information, we do not guarantee the accuracy, completeness and timeliness of the information on our website for any purpose. We are not liable for any damage or loss arising from the use of the information on our website.
Save time and money
Workforce management software from Shiftbase
Try for free