Annual Leave Explained: Laws, Types, and Scenarios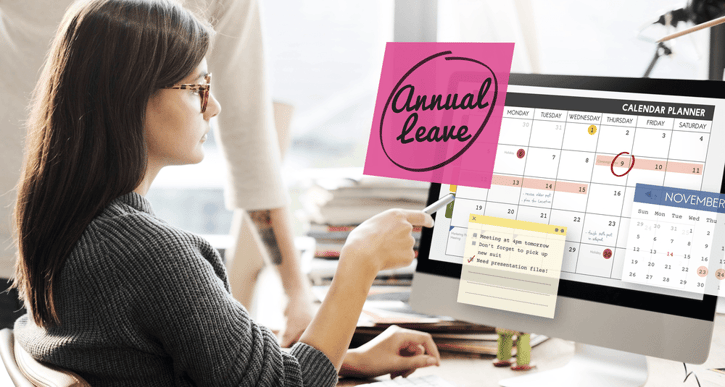 What is annual leave?
Annual leave is paid time off (PTO) employees are given by their employers each year. It (sometimes called vacation leave) is time off from work that employees are entitled to take each year. In most cases, employees accrue annual leave as they work, and they can then take it at a time that suits them and their employer.
Useful read: Holiday Accrual: Understanding Employee Entitlements and Time Off
Annual leave is a key employee benefit and can help to improve staff morale and motivation. It also gives employees a chance to take a break from work, recharge their batteries, and return feeling refreshed and ready to tackle their job.
Your employer will determine how much annual leave you get. Americans don't have any legal right to paid holidays. Despite that, most US employers give their employees paid vacation. Each year, US workers receive, on average, ten days of paid holiday, depending on their employer.
How does annual leave work?
Employees' holiday entitlements differ from their annual leave in that they tend to relate to holidays taken during the holiday season (winter or summer).
While employers may take time off, many employees prefer to take time off, so they have more flexibility and choice. As long as you have the legal right, you can take them all at once or more often. The holiday season is a bad time to take time off, as leave entitlement usually runs out by then.
There may still be a few holidays left for employees, but more is needed for them to take them all at once. They must, therefore, take their holidays during the next available period.
Employees can carry forward annual leaves during annual holiday periods if they need more to use. If employees need more annual leave to take during the holidays, they may carry forward their untaken annual leave.
Some employees may take more holidays than the traditional summer and winter breaks because the number of holidays can vary yearly. Part-time employees and full-time employees may request time off.
When should annual leave be taken?
The annual holiday period is a good time for employees to take off. For example, the employee must take his annual leave over four weeks. If employees can accrue annual leave, they may not be able to cover absences due to illness or yearly vacations clashing with a busy time. Employees who have accumulated annual leave but need more time to use it can also find themselves in a tricky situation.
When that happens, the company's personnel management should be proactive in arranging equal annual leave for all employees. In addition, they should put in place a lump sum payment for absences to avoid them.
Employees should also discuss their leave plans with their employer to ensure the annual break does not conflict with other plans, such as business trips or other holidays. It is common for employers to require approval for annual leave, particularly when employees request it at short notice. Employees can claim constructive dismissal when annual leave is unreasonably denied to them.
Employees should also check their employment contracts for leave rights. Employees who leave the company before taking all their holidays may be entitled to leave pro-rata yearly. This is often the case for employees in the first six months of their employment. Employees are advised to take leave to coincide with other holidays if a company restricts leave before Christmas.
How long should the annual leave be?
There are variations in annual leave among countries, and a person's employment contract can determine how much leave they are entitled to. When an employee has to take leave as it accrues, they typically do so over a set period, for example, one month. Holiday entitlements vary, however, depending on whether a person is absent from work or taking a leave of absence.
When an employer does not specify the dates or the period during which unused annual leave should be used, the leave should be used in the year it was accrued, for example.
In this instance, an employer may request that employees refrain from taking unused annual leave. However, they must do so only if they feel it would harm their business or if an urgent situation at work conflicts with annual leave.
Some countries offer more benefits to employees after a few years of service. An employee's years of service within the company and the country's regulations determine how many years of service are required to increase their quota of holiday allocations.
Voluntary early retirement is for some employees. The senior executive service employee, the HR employee, must be included in the special interview. In this way, employees can determine whether or not retirement is possible.
Is everyone entitled to annual holidays?
Each employee working for a company accrues annual leave throughout the year. Typically, employers provide staff members with a set number of days/hours of annual leave per month. A company may allow employees to take annual leave rather than accrue leave. It means they will give the entire yearly entitlement at the beginning of each year.
Can annual leave be claimed?
The employer decides how and when annual leave can be taken and how much leave can be taken at specific times. Employees should avoid taking holiday leave during other holidays, especially if their employer has a limited leave policy.
Full-time and Part-time employee will generally receive their total salaries as if they had worked during the annual holiday period, even though they might not receive their annual entitlement. Sick leave and other absences may be remunerated in lump sums by some companies and regulations.
A holiday claim can be complicated and requires a lot of paperwork, so you should deal with it as soon as possible. Most employees must submit their annual leave claims before the start of their leave period to protect their rights.
Holidays are generally taken within a specified period, such as one month, determined by your employer and country. The employee can take time off next holiday season if they do not take time off.
How do you calculate annual leave?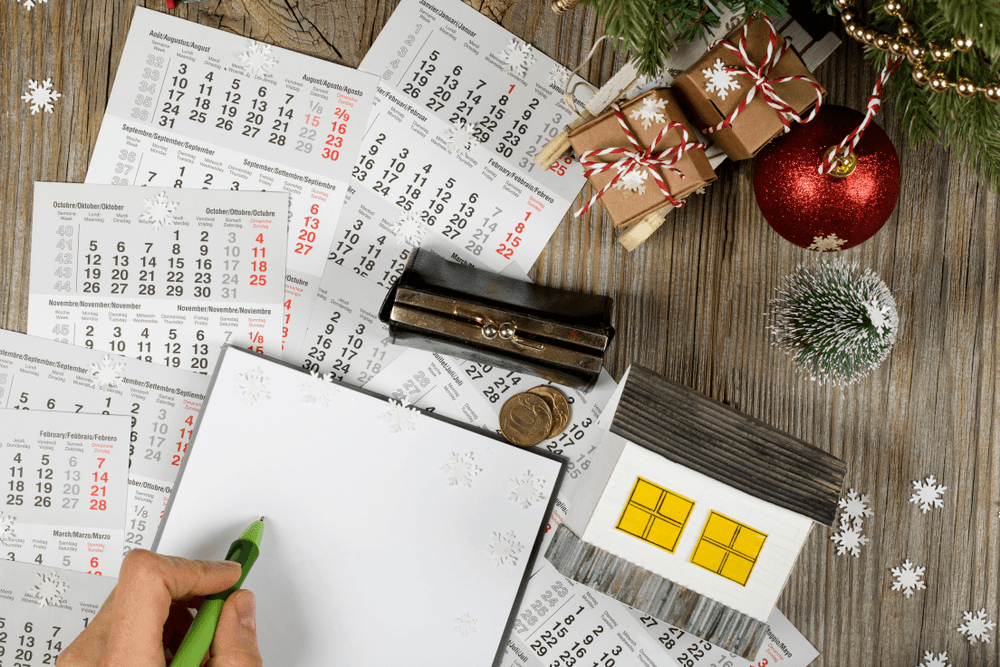 The minimum amount of annual leave an employee can take is 5.6 weeks. The number of days your employees usually work in a week must be multiplied by 5.6 to determine the amount of leave they're entitled to. A full-time employee would accrue 28 days in this case.
How Do You Calculate Pro-Rata Annual Leave?
Furthermore, part-time employees are granted 5.6 weeks of annual leave based on their work schedules.
For example, a two-day-per-week employee receives 11.2 days of paid leave each year (5.6×2).
Annual leave of partial days
The employer cannot round down annual employee leave to the nearest whole number when it consists of a fraction. There is no requirement to round up to the following whole number.
Employers would be better served by talking to their employees about repurposing their partial holiday days. Employees may take half a day off as part of their annual leave, for example, when they have 3.5 days to take.
When can employees take leave after starting a job?
The worker is entitled to only part of their annual leave if they begin working partway through the leave year. You can calculate how much leave they deserve depending on how many days remain in the leave year. A new employee may start at the halfway point of the year. As a result, they would receive 50% of what they would otherwise receive in terms of leave allowance.
Start of the Leave Year: Employers can select their employees' annual leave dates. These should be outlined in your employee handbook and in each employee's contract.
You could schedule your leave year as follows: a calendar year begins on 1st January and ends on 31st December. A financial year runs between April 1st and March 31st
Employers can also choose to begin employees' leave years on the first day of employment. When an employee's contract does not specify the leave year, the year begins on the day they start work (or on October 1 if they start before October 1, 1998).
When is annual leave due?
Some companies give employees a lot of holidays, while others restrict when employees can take leave based on the company's calendar. The employee's leave entitlement might be restricted if the company's annual leave year starts on January 1 and only allows employees to take leave during Christmas.
When annual holidays are not used within a set period, for example, when annual leave is accrued, annual leave should be taken. Employees may claim constructive dismissal if their leave request is denied unfairly.
Who decides how much annual leave employees get?
You have the right to take leave as an employee, but the amount depends on your contract. The employer is not obligated to provide more leave than their country requires, but they cannot offer less leave than the law requires.
The company must give its employees written notice before changing its annual holiday policy. A federal agency may have different rules for temporary employees.
Your employment contract or employee handbook may dictate how annual holidays are taken. Some employees might be required to take holidays as they accrue, while others might be able to take annual leave well in advance. Some organizations may not allow employees to accrue annual leave.
Generally, annual holidays are scheduled over a month-long period but leave entitlements might vary depending on the employment agreement.
In some contracts, for example, employees are allowed to take a vacation during the first few months, which may range from prorated yearly vacation to a few days off. Employers will likely limit employees' leave from 1 November to 31 January so that they won't take the same leave during the same period.
Why is annual leave important?
A company must provide employees with annual leave because taking a break from work can boost productivity, reduce absence rates, and improve employee mental health. The break helps employees recharge their batteries and take a break from work-related stress.
A company should grant employees leaves to increase productivity. Still, the annual entitlement varies depending on absences, such as annual and sick leave, and annual leave in advance, such as a biweekly pay period. There may be an agreement between the employer and the employee about some leave.
Employees can benefit from annual leave in the following ways:
The benefits of annual leave include reducing employee stress. In turn, this will reduce anxiety and depression among your employees. Additionally, it can enhance workplace relationships.


A well-rested person has better immunity because their body and mind are well-rested. This can reduce long-term absences from work.


The benefit of annual time off is that it allows employees to recharge their batteries after a long, hard year of work.


Annual time off for employees can be a great way to boost morale in the organization. It can foster networking within the company, resulting in improved employee collaboration and a better business outcome.


An annual holiday manager and an organized department can reduce absenteeism and increase productivity.


Studies have shown that taking a break from work can improve people's creativity and inspire them at work.
An organization can also benefit from annual leave. Here's how:
A change in environment can boost creativity at work. Your employees could find new ways to approach problems and gain a competitive edge.


A company's annual time off can give it a competitive edge. Retaining your employees and reducing costly turnover is easier when you provide an excellent annual leave.


Some employers see employee holidays as a valuable benefit, giving their employees unlimited annual leave. The organization can achieve greater parity as a result.
When you use dedicated software such as HRM, it is easier to claim time off. Hundreds of online templates are available to manage time off and absences if you prefer to use something other than an Excel spreadsheet offline.

Manage leave and absence with ease!
Employee
Regulations
Written by:
With years of experience in the HR field, Carin has a lot of experience with HR processes. As a content marketer, she translates this knowledge into engaging and informative content that helps companies optimize their HR processes and motivate and develop their employees.
Disclaimer
Please note that the information on our website is intended for general informational purposes and not as binding advice. The information on our website cannot be considered a substitute for legal and binding advice for any specific situation. While we strive to provide up-to-date and accurate information, we do not guarantee the accuracy, completeness and timeliness of the information on our website for any purpose. We are not liable for any damage or loss arising from the use of the information on our website.
Save time and money
Workforce management software from Shiftbase
Try for free