Download your free Excel time card template here
Fill in your details below and receive the time card template directly in your email inbox
Time card template
Excel is used by many companies to keep track of the hours worked by their employees. A time attendance sheet can be customized easily to the needs of any user. To simplify time tracking even further and to bridge the gap until you can switch to Shiftbase, we offer you this free time tracking template.
---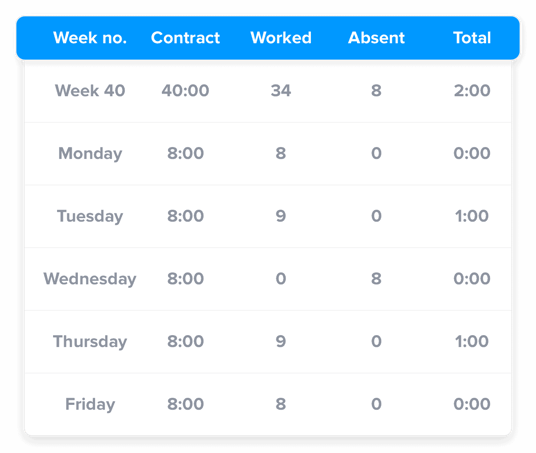 Based on contract hours
Within the template, the contracted hours of employees can be filled in. These hours will be a baseline for the time-attendance calculation. By filling in the worked hours, illness, national holidays, and vacations, the template automatically calculates whether the input matches the employees' contract hours.
Calculates based on contract hours
Automatically calculates plus and minus hours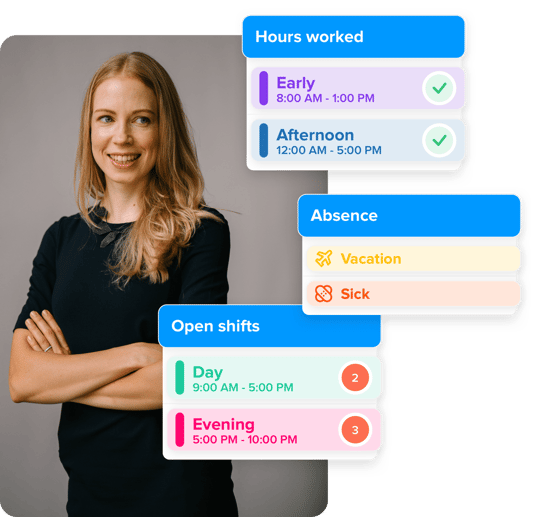 Provides the overview you need
This overview also provides you with a short summary of the key performance indicators of your employees. This makes it easy to see the current status of your employees, making it easy to take action as needed.
Shows key performance indicators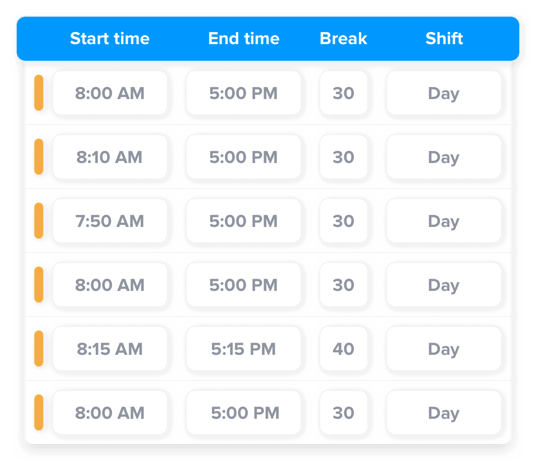 Easy to adjust
The Excel template is easy to expand with additional employees. You can also duplicate the tab to create additional months. The built-in rules make it easy to see which fields can be adjusted and which ones can't. This way you get a perfect fit for every employee.
Perfect fit for every employee