Maximizing Success: A Guide to Understanding the Employee Life Cycle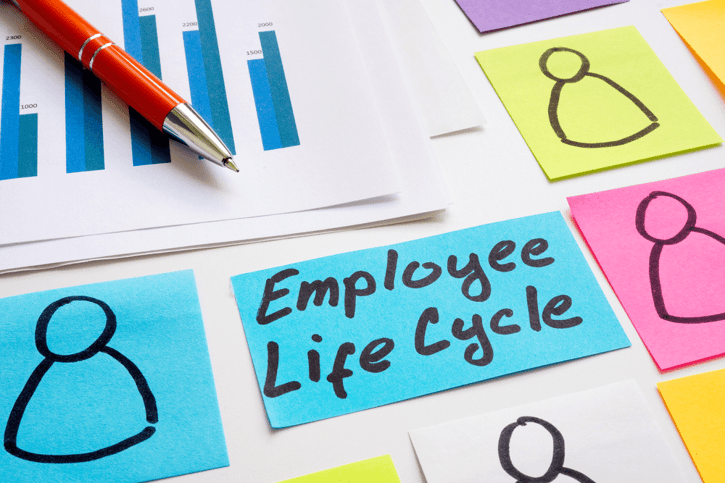 What is employee life cycle?
A life cycle model (ELC) visualizes how employees engage with their companies. The model consists of six stages: Attraction, Recruitment, Onboarding, Development, Retention, and Separation.
Employee life cycle models encompass all phases of an employee's experience within a work organization. This framework formats that trajectory into engagement strategies for each stage an employee enters. For example, a company can develop a suitable solution for retaining employees when they have an excellent recruitment strategy but high employee turnover rates.
The employee life cycle model closely follows the customer life cycle model, which was purposely done! A company's employee life cycle strategy must consider employee experiences just as much as customer experiences.
Employee engagement efforts are often viewed as temporary programs rather than permanent mindsets in large corporations due to a need to understand the true value of engaging employees. The key to maximizing the potential of your employees, mobilizing their engagement, and achieving success are turning their engagement data into meaningful information.
Useful Read: 6 Metrics to Measure Employee Engagement: The Employers Guide
Why is the employee life cycle important?
Your business can improve its employee experience by reviewing and planning around various life cycle stages, which leads to more productive employees and more loyal customers. At the employee life cycle stage, recruitment and retention are linked to bottom-line success.
A new employee takes about 24 days to hire in the U.S., and employers spend about $4,000 on the process. The longer you keep employees, the fewer positions you will have to fill. Additionally, better management of the recruitment process can save you money. A study found that the average cost of hiring a new employee is $6,110, depending on how the process is measured and managed.
Useful Read: How To Calculate the Cost Of An Employee + Free Template
An employee who has completed training—which can be quite expensive on its own, when you consider their pay, as well as any other staff members involved in training—may develop business-specific expertise that makes them even more valuable. Keeping employees as they gain knowledge and skills may be challenging, but it should remain your goal.
There is no doubt that hiring new employees is an expensive endeavor. Happy and engaged employees are more likely to stay with your company for a longer period. As a result, an organization's future could greatly benefit from improving employee life cycle management.
The 6 employee life cycle stages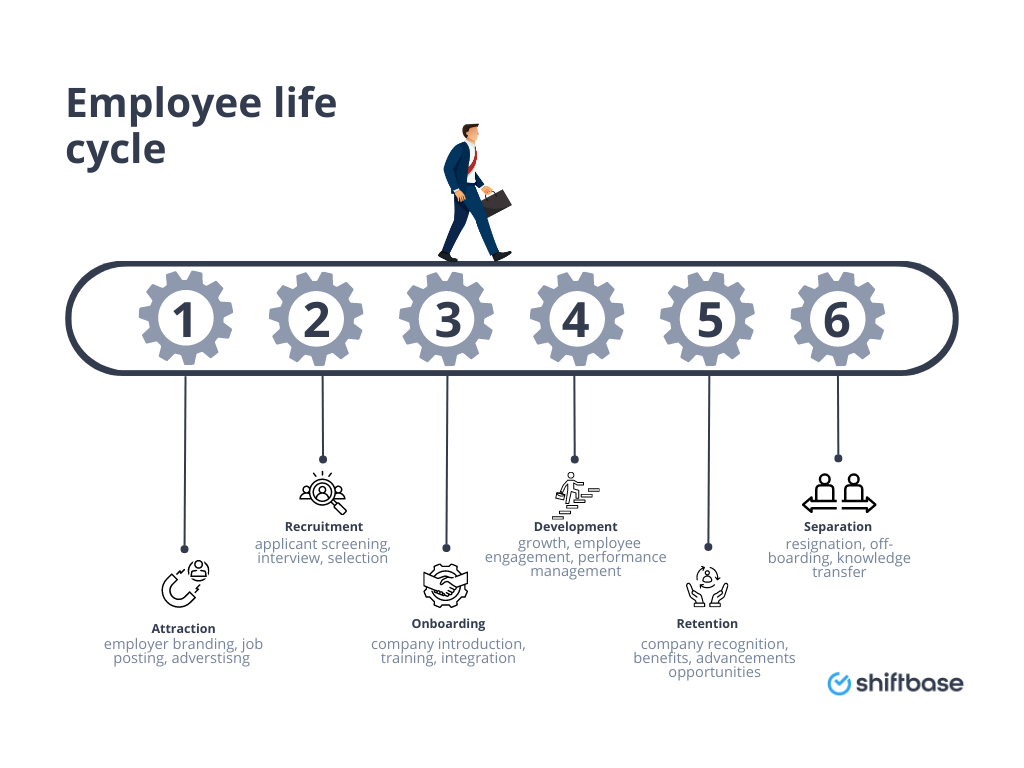 Let's examine each stage of the employee life cycle in greater detail to understand how it drives employee engagement.
Stage 1: Attraction
An employee's life cycle begins with the employee attraction stage. To succeed in business, you must attract and retain great talent, no matter how innovative and well-made your product or service is. An organization's growth strategy can only be successful in the attraction stage.
In the attraction stage, you are the only candidate for an open position before the company has an opening. It refers to your organization's image as a great place to work, both within and in the minds of key stakeholders outside of it. Therefore, your organization will be viewed positively by talented candidates, clients, customers, and prospective stakeholders.
Useful Read: The Great Place to Work Certification: The Employers Guide
The following are a few tips for building a great employer branding and succeeding at employee attraction:
Raise Brand awareness.
Encourage managers to attend seminars and conferences regularly, participate in speaking opportunities, and write for industry magazines, websites, and blogs. As a result, your profile as a great employer will increase in the industry.
Establish a great culture.
Employees remain the most valuable and persuasive promoters for any company, regardless of their marketing tactics. When you have a great company culture, your existing employees will tell their friends and colleagues how great it is to work for you. Your efforts will also be amplified if you publicly share insights into your company culture.
Related: Exploring Company Culture Types: Building a Thriving Workplace for Success
Offer attractive compensation and benefits.
The most effective way to attract top talent in your industry is by being competitive with compensation. If you want to attract the best, you don't have to pay the most, but you don't want to pay the least, either. Consider offering softer benefits, such as team lunches, birthday off, etc., along with your current benefits.
Stage 2: Recruitment
Employee recruitment is the second stage of the employee life cycle, in which your organization seeks out and recruits the best talent. It can result from a vacant position or a new one being created, which leads to recruitment. Creating a recruitment plan that provides a great candidate experience is critical. It also supports collaborative hiring based on clear criteria. Furthermore, it allows you to collect meaningful data over time to improve your hiring results.
Following are several tips you can include in your recruitment methods to ensure you hire the right talent:
Get referrals from existing employees.
The best way to recruit is to ask one of your employees for a referral. In their role as industry professionals, they may know several qualified candidates for the job you're trying to fill. It is imperative to avoid hiring family members or close friends of existing teammates since this can adversely affect the team's dynamics. In general, these referrals will also have similar value sets.
Related: Employee Referral Bonus: A Complete Guide
Recruit on different platforms.
Your candidate pool is severely limited if you only use one primary recruitment website or media medium. Where do your ideal candidates visit most often? Many new industry leaders subscribe to a lesser-known but growing magazine, such as a meetup in the industry.
Describe what you're looking for.
It's easy to minimize your chances of recruiting suitable candidates for a position when you publish vague job advertisements. Casting a wide net may be beneficial, but you should still clearly outline all the requirements to save both you and the applicant time.
Involve your employees.
Additionally, you can ask your current employees to assist in determining the best requirements for the role by referring potential candidates. You can even ask your team members to help you review the resumes and qualifications of potential candidates. You can also involve your employees in the interview process by inviting someone with similar experience to join.
Stage 3: Onboarding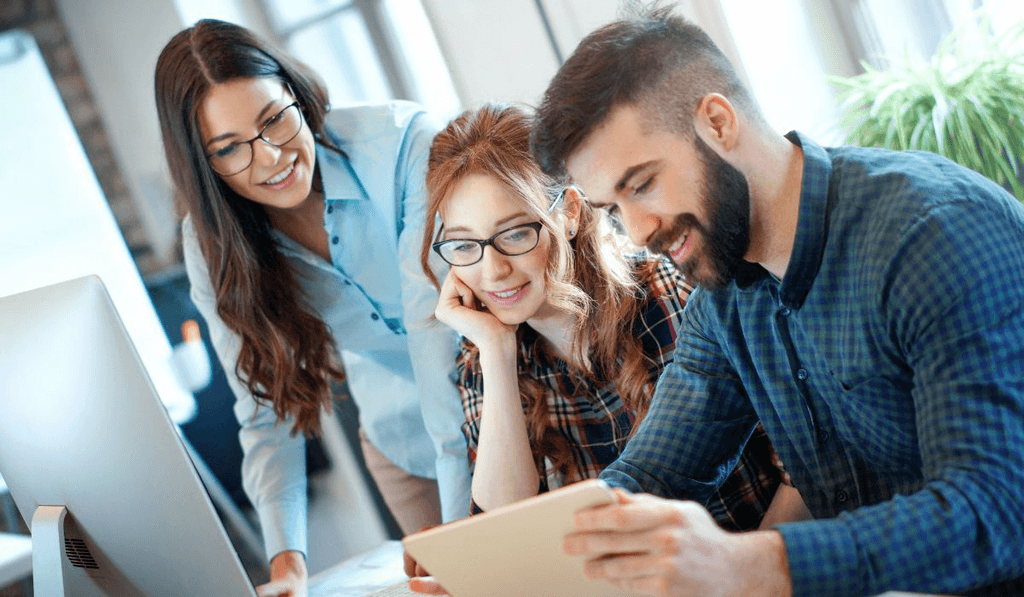 The employee onboarding stage is the next stage of the employee life cycle. Onboarding is the process of getting your new hires acquainted with your company's culture after being hired. This is one of the most crucial steps for them to be able to perform at their best once they have been hired. The onboarding process is when new employees are introduced to their position. It identifies their attitudes, skills, knowledge, and behaviors to function effectively within the organization.
It is vital to draw out long-term contributions and engagement from new employees by acclimating them to their roles and the organization. Onboarding is an essential part of your company's employee life cycle, and you can use the following strategies to make the process as smooth as possible:
Have a job description.
You do not have to provide an in-depth analysis of the job's requirements. Instead, aim to provide a brief, one-page summary highlighting the role's essential duties and functions.
Share the company's values and vision.
Introducing your company values and vision to your new hire and explaining what they mean is essential to onboarding. Discuss the values with them and ensure their perspective aligns with success, clarifying any questions they may have.
Clarify your expectations.
You will find some details in the job description. However, it is still imperative that you keep your new hires informed of what is expected of them. This is especially important because these expectations are critical to the company's success.
Do follow-ups regularly.
Once the induction process is complete, if the new employee is left to fend for themselves, their performance will quickly deteriorate. Have face-to-face meetings with new employees once they have been on the job for a few weeks to get an update on how they are adjusting, what challenges they are experiencing, etc.
Stage 4: Development
Employee development is the next stage in the employee life cycle. Through this process, you start consistently encouraging professional development amongst your team, enabling them to develop their skills and take the next step in their career.
The following tips can help you improve your employee life cycle model's professional development stage:
Encourage external learning.
A professional development program (many of which are available online as virtual offerings) can significantly impact your team's abilities. You can do this by sending them regularly at company expense or allowing employees to attend events on their budget.
Integrate skills and knowledge.
Employees' key skills and specialties should be discovered by managers directly. As a result of leveraging your team's insight into their performance, you can formulate a plan outlining the areas that need to be addressed for further development. Your employees will also benefit from an open, honest relationship driven by feedback.
Take responsibility for each team member's development.
Your employees must develop their professional action plans to stay focused. They should be able to enhance their abilities and increase their chances for career advancement through this plan. It can be done either collectively with the team or via a general template so that everyone can create their own simple plan.
Related: Unlocking the Power of Team Development: Strategies for Success
Recognize self-learning employees.
Informal learning is likely to occur beyond normal working hours among your team members. Whenever you hear of someone doing this, please find out more about it and ensure they know they are appreciated for their efforts.
Stage 5: Retention
The employee retention stage is the fifth stage of the lifecycle model. Keeping your best workers happy and challenging them in their roles is what you focus on here. This is where company culture plays an important role. The lack of a positive organizational culture will result in higher employee turnover, resulting in high replacement costs. You can reduce this risk by improving retention and promoting longevity and satisfaction within your team.
The following tips can help you retain key employees and improve employee retention:
Hire the right people.
First and foremost, you must attract and recruit the best talent to retain it. Suppose your attraction and retention stages were carefully designed from the start. In that case, you have a greater chance of keeping the right employees on your team - if you were careful in your hiring process and approach from the beginning.
Create great relationships with your teammates.
To motivate your team to stay with your company, you must build and foster an open, honest, and respectful relationship with them.
Communicate your team aspirations and organizational mission.
When it comes to improving employee retention rates, ensuring your team understands and commits to the same company mission and direction is essential. You are responsible for regularly communicating with them about where they belong within the company and the specific role and accomplishments they play in helping the organization achieve its objectives.
Regularly measure team morale frequently and employee feedback.
A weekly face-to-face meeting with your team can be beneficial for small companies, as it can help you identify any problems or issues you may be experiencing. Employee pulse surveys can also be useful tools. It is beneficial to use short employee surveys or implement an online feedback mechanism such as Sprigg's Continuous & 360 Degree Feedback tool if you want to measure team morale regularly.
Identify employee motivations.
Every employee is different, and nothing will motivate them to work hard. Engaging and retaining employees is achieved by understanding what drives and motivates them.
Stage 6: Separation
Separation is the final stage of their life cycle. Every employee has a point in their employment lifecycle where it ends, whether from retirement, a new job, or something personal. You must treat the separation process equally as you would the onboarding process and that you're equally strategic. It affects other team members when a team member leaves.
An employee's departure must be handled so as not to cause major disruption to the company, which is the manager's and HR professionals' responsibility.
The following tips will help you minimize disruption if you find yourself faced with the unexpected departure of a key employee:
Identify the reasons for resignation.
People often do not give the same reasons for resigning as they do. To avoid similar situations in the future, dig deep into the causes of the separation.
Remain positive.
It may be difficult to replace a top performer when they leave your team, but you won't have trouble finding someone else who can perform similarly.
Get honest feedback.
It is crucial to conduct an exit interview when someone leaves the company, as it is the best way to get honest feedback about the company.
Keep an eye on the future.
The loss of an important employee can often negatively affect overall team morale. Ensure that the remaining team members are reminded that they are a vital part of the team, so stress the importance of reaffirming commitment to them.

Employee scheduling and Time-tracking software!
A comprehensive tool for employees at every stage
Monitor each employee's life cycle stage and how it can benefit your company in the long run. However, using the right tools and software to support your ELC strategy will ensure your employees are engaged with your company.
Choosing the right software for employee life cycle management will make your job easier. A good recruitment and onboarding system and an employee portal are essential. In addition, you need tools for tracking employee performance and helping with L&D.
The third thing you need is employee recognition tools since it's key to building a positive, nurturing environment. Lastly, you need a method for conducting employee surveys and appraisals. Every stage of the employee life cycle can be monitored to ensure that you get honest and transparent feedback.
Our all-in-one solution helps you manage every aspect of the employee lifecycle, including recruitment, engagement, retention, and development. With Factorial, you can streamline and automate your HR processes to make your employees happier.
ShiftBase's employee management software solution also provides the following benefits:
Increased efficiency and Improved visibility
User-driven innovation
Optimized performance
Accuracy and regulatory compliance
Improved reporting in real-time
Centralized HR processes and secure data storage
Why are you waiting? Now is the time to sign up for free at ShiftBase and improve your HR management!
Employee
Written by:
With years of experience in the HR field, Carin has a lot of experience with HR processes. As a content marketer, she translates this knowledge into engaging and informative content that helps companies optimize their HR processes and motivate and develop their employees.
Disclaimer
Please note that the information on our website is intended for general informational purposes and not as binding advice. The information on our website cannot be considered a substitute for legal and binding advice for any specific situation. While we strive to provide up-to-date and accurate information, we do not guarantee the accuracy, completeness and timeliness of the information on our website for any purpose. We are not liable for any damage or loss arising from the use of the information on our website.
Ready to try Shiftbase for free?
Save time and money
Ready to try Shiftbase for free?
Try for free