Paternity Leave In US: A Complete Guide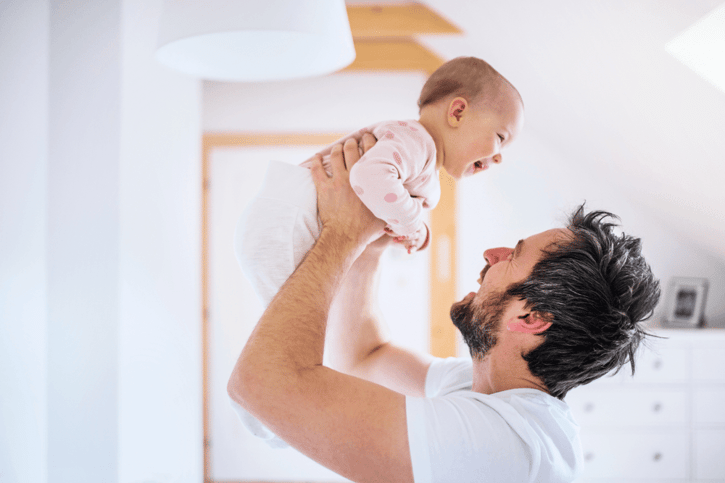 What is paternity leave?
Paternity leave is a period that a father can take off from work after the birth or adoption of a child. This leave is typically between two and 12 weeks long, allowing the father to bond with the new baby and help with childcare.
While paternity leave is not required by law in the United States, some employers offer it as a benefit. And in recent years, there has been a push for more companies to offer paternity leave, as it can help with employee retention and satisfaction.
Useful Read: What is Statutory Paternity Pay in the UK? A Guide
Who qualifies for paternity leave?
Paternity refers to the role of a father, and paternity leave is typically available to new biological father. Adoptive fathers (including foster care adopt) can receive paternity leave in certain countries and within certain organizations.
In the absence of a law that requires a business to provide paternity leave, that decision is left up to the organization. Employers may offer paternity leave under certain conditions. Here are some considerations that guide eligibility requirements:
The length of time the employee works for the employer
Funds contributed by employees to specific state programs
Notice period appropriate for the requested leave
Company size (number of employees)
Pregnancy or adoption proof
It is sometimes possible for businesses to compromise with expecting fathers to meet a middle ground. Several employers offer their employees the option to work from home part-time to share parental responsibilities and bond with their families.
Useful Read: UK Shared Parental Leave: A Complete Guide
How does it work in the US?
It is the same as maternity leave in the U.S., with no national policy regarding paid family leave. Many parents examine the available benefits and determine what works best for their family and financial situation. The father or partner will often take a week or two off after the baby's birth for vacation or personal time.
When their partner returns to work after maternity leave, they may also take unpaid parental leave if they qualify for FMLA. By doing this, a new baby gets to spend more time with their parents than if both parents took leave simultaneously.
A father or partner typically takes paternity leave by using one or a combination of the following:
Paid family leave
The majority of states do not currently offer paid leave in their workplaces. Employees generally receive paid leave through their disability insurance programs and payroll taxes.
These states include Colorado, California, Connecticut, Massachusetts, Washington D.C., New York, New Jersey, Rhode Island, Oregon, and Washington.
You can receive paid leave benefits from your employer, even if your state does not offer any. It is estimated that 23 percent of private employers provide paid family leave ranging from a few weeks to a few months.
Employees at the federal level are entitled to paid leave, which includes 12 weeks of paid leave after a child is born or placed with a family.
Family and Medical Leave Act
Employees with a child or who give birth are eligible to take 12 weeks unpaid leave under the Family and Medical Leave Act (FMLA). A 2015 amendment to the FMLA said it applies to birth mothers and fathers as well as same-sex couples.
The following conditions must be met to qualify for FMLA benefits: Your private company must have at least 50 employees. For past year eligibility, you must have worked at least 1,250 hours for your employer.
The downside of FMLA is the parental leave programs are only available to employees working for companies with less than 50 employees or who have been at their current job for less than a year. You might not be covered if you live within 75 miles of a top-10 wage earner.
FMLA must be used with thirty days' notice to your employer. Taking three months off to work out a paycheck is only possible for some new parents.
Paid vacation time
Employees may be able to use paid vacation days (also called paid time off or PTO) towards paternity leaves if they have earned them. Employers are usually not required to allow you to accrue PTO during FMLA leave, typically at their discretion.
Furthermore, this may influence future raises, stock options, and 401(k) participation. You may still use the days you accrue as you choose, and your manager may be okay with letting you stay home with a new baby for a few days.
Unpaid time off
When you take unpaid time off, you will not be paid for it. In some companies, you must use up all your paid time off before taking unpaid leave. When employed by a temporary or part-time organization or self-employed without benefits, you may not be paid for the time you take off after your baby is born.
What is the timeframe for taking leave for the new father?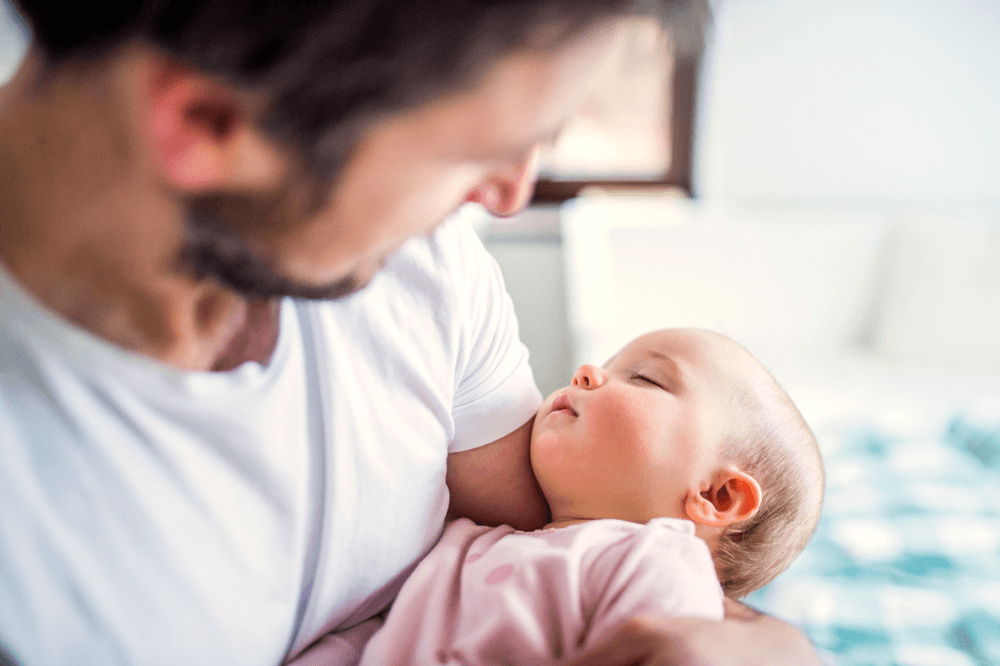 If an employee is eligible to take 12 weeks off of work, they are not required to take them all at once. If the worker becomes pregnant or has a serious medical condition within one year of giving birth, they must take all the time off.
In this way, the worker can select the exact date when they will take time off. Employees may be required to take two-week breaks at a time from the workplace by their employer.
How common is paternity leave?
In other countries, paternity leave is fairly common, but it is much less prevalent in the US. According to one study, only 5% of American fathers take two weeks or more of paid leave after childbirth.
The following factors and stigmas may influence whether or not you take paternity leave:
The partners of some couples fear retaliation or discrimination at work.
Partners' salaries or career paths are threatened if they take time off.
The partner may think they can't help with the baby's care and shouldn't take time off.
Taking paternity leave can be costly, especially if the baby's mother is already on unpaid leave.
In recent years, more studies and real-life examples have demonstrated the benefits of paternity leave, and more organizations have lobbied for paid family leave policies, so more people are beginning to realize how important it is to take time off to take care of family concerns.
The number of private companies that offer paternity leave is increasing, as is the number of states that support these policies. A similar form of leave is called "bonding leave" in New York, which includes fathers and same-sex parents.

Manage leave and absence with ease!
Are paternity leave laws required?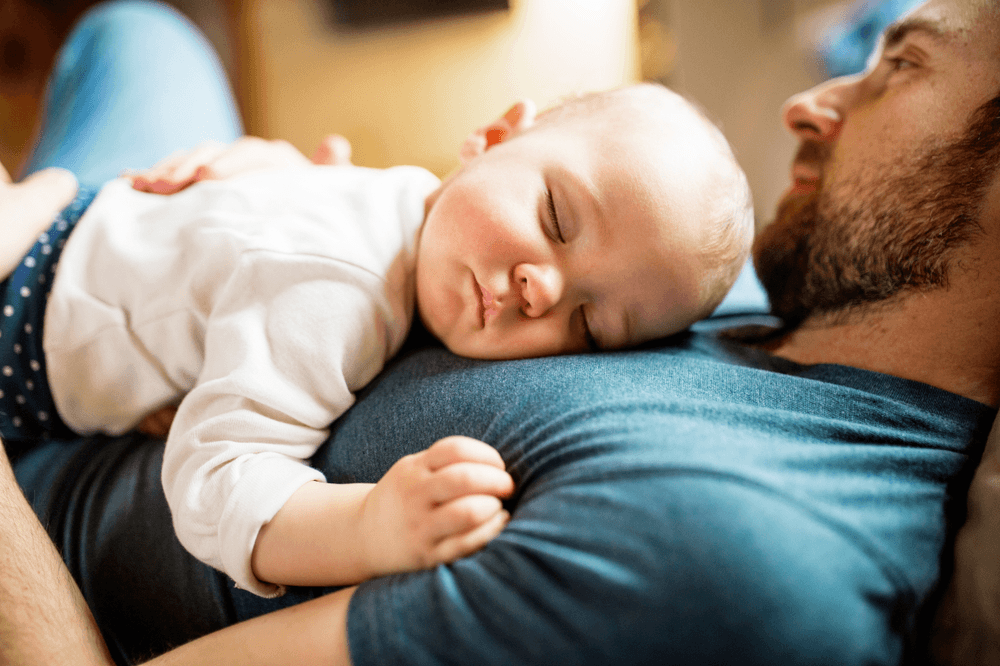 Paternity leave is not legally mandated anywhere in the world. There are differences in paternity leave policies even among states in America. The FMLA is the only federal law directly related to paternity leave in the United States.
In an organization with 50 or more employees, a full-time employee with a new child or family member requires 12 weeks of unpaid leave. Since FMLA leave is unpaid, many fathers prefer to work and earn an income for their families. Employees in the federal government are entitled to up to 12 weeks of paid family leave.
Eleven states currently offer paid paternity leave, including California, New York, Rhode Island, New Jersey, Connecticut, and Oregon. In the United Kingdom, for example, individuals may be eligible for paid paternity leave of one or two weeks, ensuring their employment rights are protected.
However, it is optional for the entire wage to be paid during leave. Employers must compare employment data when recruiting from a global talent pool.
Are the weeks of leave paid?
There are situations in which a worker may be eligible for paid family leave benefits (PFL program). Those caring for a newborn, a newly adopted child, or a newly fostered child in California are eligible to take up to eight weeks of paid family leave.
A paid family leave law benefit can amount to $1,300 a week for up to eight weeks. If employees want to find out if they qualify for PFL, they can contact the California Employment Development Department (EDD). Worker claims can be submitted through SDI Online by the EDD for PFL claims and state disability insurance claims.
Additionally, new fathers who take paternity leave are eligible to receive vacation pay, sick leave pay, and any other form of paid time off from their employer. The federal government offers 12 weeks of paid leave to employees after childbirth or placement.
Preparation for paternity leave
The success of parental leave depends on the planning of both the company and the parents. It is no different during paternity leave. A structured program should be set up for the company, as well as clear guidelines and expectations.
Employees and employers aim to avoid surprises and minimize workload overloads. It will give fathers more time for their families and make it easier for them to leave work. Additionally, they will be able to reintegrate into their work environments seamlessly.
When it comes to paternity leave, how can employees prepare?
Fathers must plan before leaving for leave to enjoy the earliest memories with their children. Timings, workloads, and office expectations must be carefully considered. Employees can follow a paternity leave plan before taking leave:
Determine how the family will cope financially during the leave. It is beneficial to have a financial plan in place during paternity leave to ensure that the family's needs are taken care of. Make a list of delegated tasks to coworkers and those that must be completed before leaving. Then, duties will be carried out properly, and assignments will not be pending.
Make sure your colleagues or superiors are informed before consulting with them. Communicating early helps avoid any blind-siding at work. Managers and coworkers will be provided with a paternity leave plan.
It is also important to inform clients and other relevant parties about impending paternity leave. To be successful, it will be beneficial to maintain a working relationship. Additionally, clients are regularly updated on developments that might affect their interaction.
As a soon-to-be father, you must be mentally, emotionally, and physically prepared for this transition. Taking on this new role can be challenging, so it is important to adopt a healthy approach.
How can managers support an employee taking leave?
It is becoming increasingly clear that paternity leave is important on the homefront and at work. The ILO reported in 2017 that between 1994 and 2015, 94 countries had statutory paternity leave provisions.
The American government is considering paternity leave policies. The Biden Democratic administration plans to provide federally paid family and medical leave for four weeks. Approximately 2024 will be the deadline for this program to be implemented via the Build Back Better Plan.
The workplace has a role in ensuring that fathers are more comfortable taking parental leave. You can achieve this by fostering a work culture that encourages paternity leave. For example, coaching sessions to educate fathers on parental leave benefits may suffice. Likewise, sessions on good work-life balance can provide needed support.
A paid parental leave option for fathers should be available. As a result, financial worries associated with parental leave will be removed, and an anchor can be provided for childcare instead of worrying about money.
Managers and coworkers must be educated on proper behaviors during paternity leave. It is necessary to bring in these workers to support parental leave policies.
How paternity leave benefits businesses
Paternity leave is good for fathers at work but also for the company in the long run. The following are some ways in which new fathers' welfare can benefit businesses:
The goal is to keep employees energized. Without paid paternity leave, fathers are forced to balance their work obligations between 9-5. Afterward, we'll pick up mom's childcare baton or that of another partner while we take care of family responsibilities.
The combination of two full-time roles is a recipe for burnout among male workers. It enables fathers to spend more time with their children and bond with them. The workload can be evenly distributed when partners share childcare duties. It is more likely that fathers will return to work rested and energized after taking a leave of absence.
The benefit helps attract top talent. Companies that offer attractive paternity leave packages will stand out from the competition as coveted employers.
This feature contributes greatly to employer branding. Best talent tends to be attracted to organizations that care about their employees' welfare. As a result, fathers who want to start a family may need better parental leave policies to avoid companies with poor parental leave policies.
Employee retention is enhanced by paternity leave. Maintaining top performers in the company is possible with an appropriate paternity leave program. Giving parents job security, paid time off, and other benefits encourage loyalty.
In addition, these employees will probably recommend their employers to others. The benefits are especially attractive to potential workers and industry stakeholders.
Companies benefit from practices like this by boosting their culture. In the company, fathers can spend time with their spouses and children, which creates a positive, modern hybrid culture. Workplaces with this kind of environment may be more productive and morale-boosting.
It promotes an equal work environment. Equality at work is ensured by ensuring that both men and women have parental leave rights. Mothers will face the same stigma as fathers when taking maternity leave. In this way, equal opportunities at work are promoted.
Related: What is an Equal Opportunities Policy and Why Your Team Needs One
Employee
Written by:
With years of experience in the HR field, Carin has a lot of experience with HR processes. As a content marketer, she translates this knowledge into engaging and informative content that helps companies optimize their HR processes and motivate and develop their employees.
Disclaimer
Please note that the information on our website is intended for general informational purposes and not as binding advice. The information on our website cannot be considered a substitute for legal and binding advice for any specific situation. While we strive to provide up-to-date and accurate information, we do not guarantee the accuracy, completeness and timeliness of the information on our website for any purpose. We are not liable for any damage or loss arising from the use of the information on our website.
Ready to try Shiftbase for free?
Save time and money
Ready to try Shiftbase for free?
Try for free